Ultimate App Guard: Scheduled Lock/Unlock Profiles For Android Apps
Amid the mishmash of all the various Android applications that let you protect your favorite apps on device either via password, PIN or by hiding them from view, if you're still in a fix over finding an effective solution, then here's a handy alternative called Ultimate App Guard. The app boasts as many as 7 different alternative locking techniques for all your apps (including system apps), multiple customizable lock profiles (with an option to add multiple apps of your liking in each), a scheduling mechanism to lock/unlock apps at specified time periods, a nifty little homescreen widget (or rather switch) that lets you quickly toggle all locks with a single tap, option to unlock all apps when unlocking a particular app and facility to specify a validity period (or rule) that keeps an app unlocked.
Ultimate App Guard, when launched for the very first time, scans your device for all installed apps and displays the number of apps that are locked by default. This includes apps such as the stock Messaging app, Gmail, Email, Market, Facebook, GO SMS, Handcent, Paypal, Settings, Gallery, Facebook, GTalk and the app itself. All these apps are displayed under the Default profile which can be modified as per user discretion. The app then prompts you to proceed by feeding in a PIN (default: 888).
On the app's homescreen, you have all your profiles listed along with the selected lock mode and number of protected applications displayed under each. To add a new profile, tap on the plus (+) icon at the top, feed in a profile name, specify a custom icon, lock method, validity period and tap Next.
The 7 aforementioned unlocking techniques include the following:
Password
PIN
Pattern
Force Close message
Dial a number
Random error message
Custom image displayed on screen
On the next screen, you may pick all the applications that you wish to protect. Just tap on an app of your liking to add it to the list. To further edit a profile, tap on Profile Settings. The schedule lock/unlock time for a profile can be specified from the same screen.
While the app lets you create/manage multiple profiles, you have the option to enable/disable any profile you like by simply tapping the circular indicator present besides each. In case you've added an app to multiple profiles, Ultimate App Guard will automatically activate the very first profile in which that app appears. To remove a profile from the list, just long-press on it and select Delete.
That's not all. In case you forget the PIN, password or any other locking mode that you'd chosen for the protection of your apps, there's an option to retrieve the correct unlocker via a recovery mail that is sent to a user-defined email address.
The settings screen lets you toggle the app's service, specify the Recovery mail address and the Unlock Behavior (whether the app should use a generic unlock mechanism for all apps upon unlocking a specific app from a selected profile). In case you wish to carry on with just a single profile (the default one, for instance), you may toggle the Profile mode off from this very screen.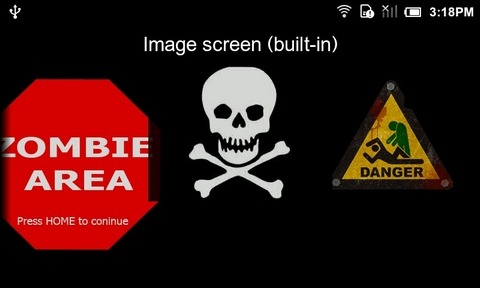 You get all the aforementioned features of Ultimate App Guard for free. However, the free variant of the app lets you select from just three lock modes; Password, PIN and Pattern. The paid version of the app, Ultimate App Guard Pro, lifts this restriction for a mere $1.33.
Download Ultimate App Guard for Android (Free)
Download Ultimate App Guard Pro for Android (Paid)