Unbrick Motorola Droid Bionic With RSD Lite 5.5 [Guide]
Finally there is some great news for Motorola Droid Bionic Android phone users looking to unbrick their devices. We won't really go into how you managed to brick your device, but you should be able to boot it in Fastboot mode to unbrick it. In case you phone isn't booting in Fastboot mode, then the only solution is to take it to your carrier's customer service and ask for repair or replacements. The method to unbrick your device involves action from RSD lite along with a custom FXZ file.
Let's cut the rant short and see how we can unbrick Motorola Droid Bionic via RSD Lite.
Disclaimer: Please follow this guide at your own risk. AddictiveTips will not be liable if your device gets damaged or bricked during the process.
Requirements:
Update: All required files seem to have been removed from the source.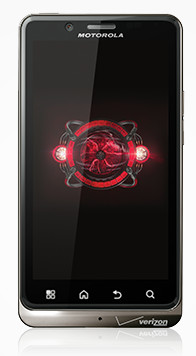 Motorola Drivers For Droid Bionic [64 Bit, 32 Bit]
RSD Lite
FXZ File
Instructions:
The first step is to boot your Motorola Droid Bionic in Fastboot mode.You can do this by first taking out the battery and then replacing it again followed by holding the power button along with volume up button. Once you device is in Fastboot mode, you will be able to see Fastboot menu.
Once done, connect your phone to the computer via USB cable that came with your Droid Bionic.
Launch RSD Lite from the icon on your desktop and wait for it to detect and show your device under the device properties filed.
Click on "…" button present in front of Filename field on top.
Select the .tar.gz FXZ file linked in requirements section.
Now sit back and relax while this FXZ file is flashed on your phone. It is 685 MB in size so will take a lot of time.
Once the flashing is complete, your phone will automatically reboot to flash the two required radios.
After your phone reboots again,
and you will have your Droid Bionic back to life.
A video tutorial is linked below for your convenience: