Zip Browser For iPhone & iPad: View The Content Of ZIP Files On The Go
More and more people are gradually beginning to conduct their businesses on the go via their iDevices, a major portion of which involves sending and receiving files of considerable size in .zip archives. ZIP browsers are, therefore, becoming a necessity. Zip Browser for iOS lets you view the contents of .zip files attached to the emails within the stock Mail client. The app provides a simple interface and allows you to share files within a ZIP archive in bulk via email.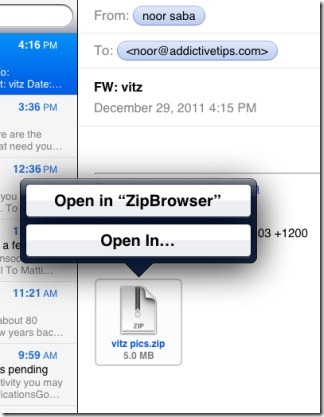 The best thing about Zip Browser is that it is accessible from within Mail. Juts tap a ZIP attachment to Open it in "Zip Browser"  and view the contained files.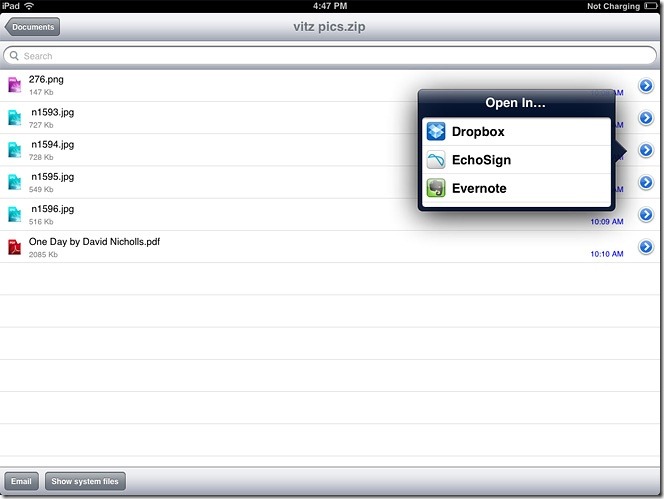 The app opens each document with an installed app that supports its format. It even lets you upload/export files to Dropbox, Evernote or Echo Sign, provided you have the iOS clients for these services installed. As mentioned earlier, you can Email an individual or group of files within an archive.
Zip Browser is extremely handy for users who often find the need to open and view the contents of ZIP files on the go. It is available for free in the iTunes App Store and can be downloaded from the link provided below.