We are reader supported and may earn a commission when you buy through links on our site.
Learn more
How to Check My Driving Record and Get a Copy of It Online
Getting hold of a copy of your own driving record is a slow and complicated process, but it can be made a lot easier by running a background check on yourself. In this guide, we will explain why you might need a copy of driving license check, how to do it, and which background checking sites to use.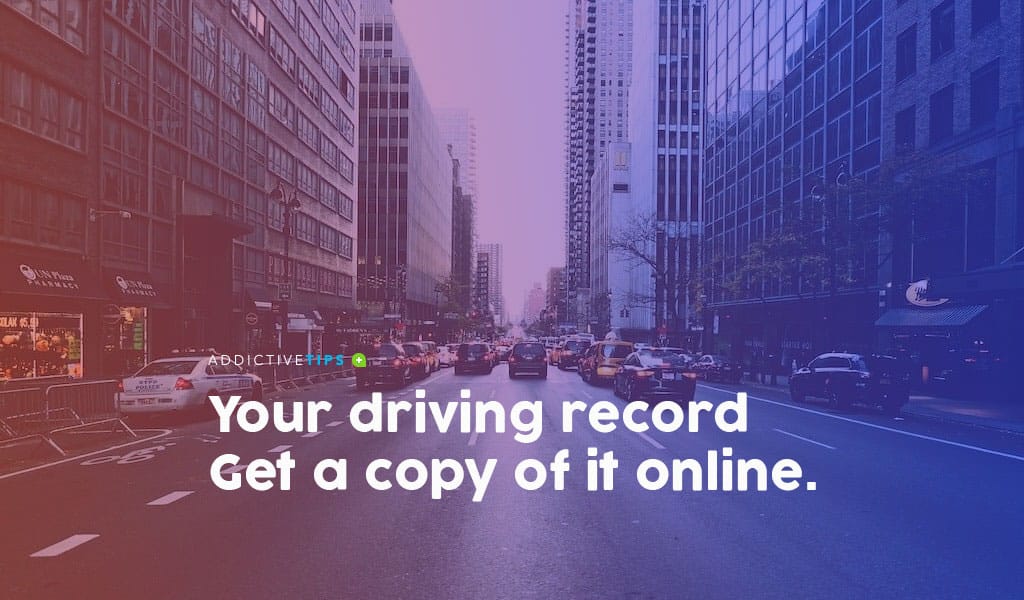 Driver records are a matter of public record. Your driving record is held in the public domain and in theory, anyone can look at it. But in practice, getting a copy of someone's driver record, even your own, can be quite complicated and take an awfully long time. This can be problematic as your driver record is important for determining your auto insurance rates, checking for any changes in your license status, and several other things.
In this guide, we will explain the two most effective ways that you can get a copy of your own driver record. The most reliable way is by using an advanced background check. We will tell you why, and also recommend the best background checking sites for you to use.
We have collated every bit of information out there so if you need a copy of your driver record, this is the only article you will need.
What exactly is a driving record?
Your driver's record is held by your state Department of Motor Vehicles (DMV). It is a record of every aspect of your driving history. It will detail when you passed your test, the various vehicles that you have registered in your name, and perhaps most crucially, all major or minor traffic offenses you have racked up over the years.
These offenses can result in the status of your driving license and therefore whether you are permitted to drive or not. Most states operate a points-based system that gives you driving license points based on the seriousness of the offense you have committed. These points-based systems vary from state to state but they typically award 6 points for the most serious traffic offenses and then have a sliding scale down to 1 point for the most minor offenses.
For example, in Georgia, if you are caught driving at more than 34 mph above the speed limit, driving aggressively, or unlawfully passing a school bus, you can expect to get six points. If you are caught texting and driving, you will receive just one point. If you get more than 15 points over a 24-month period, you can expect your license to be suspended in Georgia. The exact number may differ from state to state.
Obviously, if you are convicted of more serious driving offenses such as DUI, you are likely to get an automatic license suspension or worse.
How your driver's license status can change
Your state DMV can change the status of your driving license in a number of ways:
Suspend – If you reach your point limit or are convicted of a more serious offense, you may find your license is suspended for a set period. This means that for the duration of your suspension, you will be unable to drive legally.
Revoke – If you are found guilty of a very serious offense, your state's DMV may revoke your license. This means you have permanently lost your driving license and are banned from driving legally in the USA. In some cases, you may be permitted to retake your test and earn your license again after an agreed period.
Limit – DMVs can also limit your license. The exact limitation will depend on the offenses you have committed and individual state's laws but it can include things like the size of vehicle or areas where you can drive.
Any change to your driving license states will not just affect your legality to drive but will also impact your auto insurance rates too. Any suspension of your driving license will mean you are deemed to more a riskier driver to insure and your rates will rise as a consequence.
How to check your driving record?
If you have been caught speeding or committing other minor traffic offenses, you will have some points on your driving record. But how can you find out exactly how many and know if you are at risk of having your license suspended? If you are an organized person, you might have kept a record of what offenses you have committed and what punishments have been handed down to you.
But not everyone is that organized. If you fall into this category, don't worry, there are three ways you can check your driving records to see how many driving license points you have accrued:
1. Request a copy of your driver record from your DMV
The driving records of every US citizen are a part of public record. This means that anyone can access this data, including you.
The first option for getting a copy of your driver record is to go through your state's DMV. You should be able to access an unofficial copy of the record online but if you have any recent offenses on your record, this may not be fully up-to-date.
You can also request an official copy. Most DMVs will charge a few for this. Typically, you can expect to pay around $10 but this can vary from one state to another.
You should also be prepared for the fact that requesting an official copy of your driving record from your DMV is not a fast process. If you need a copy urgently, you should try to plan ahead or alternatively try one of our other methods of getting a copy.
2. Request a copy of your driver record from your insurance agent
If your auto insurance company is requesting a copy of your driving record, you can sometimes ask them to provide you with a free copy. Not all insurance agents will be willing to oblige, but some will be happy to share the information with you–and a few may even do it for free.
There is one obvious downside to this: it is likely that the reason you want a copy of your driving record is to see how it might affect your auto insurance rates. If this is the case, then getting a copy from your insurance agent is therefore far from ideal.
If there are any inaccuracies on your record, your insurance agent will already have seen these and getting them changed will become significantly harder.
3. Run a background check on yourself
The third and perhaps most effective option is to run a background check on yourself. Third-party background checking sites will search through all available public records, and pull together a comprehensive set of data about anyone you ask them to. If you run a background check on yourself, you can expect to find out all sorts of information that is held in the public domain about yourself. This will include the most up-to-date driving record that is currently held on the system.
Background checking sites will return their information in no more than a few minutes. They use complicated algorithms to search through colossal databases in moments and compile all the information they find into an easy-to-read report. They will help you to pick up on any inaccuracies you might find on your record and give you a clear picture of how many points you have on your record and how close you might be to getting your license suspended.
Best background checking services for driving records
If you do choose to use a background checking site to get a copy of your driver record, you will need to decide which site to use. There is an awful lot out there and while they all claim to be the best, the truth is that some are much better than others. We have tested all the top background checking sites to see which is best at picking up accurate and complete driving record data. The results of those tests are now in and here is a rundown of our pick of the best background checking sites to use to get a copy of your drivers record: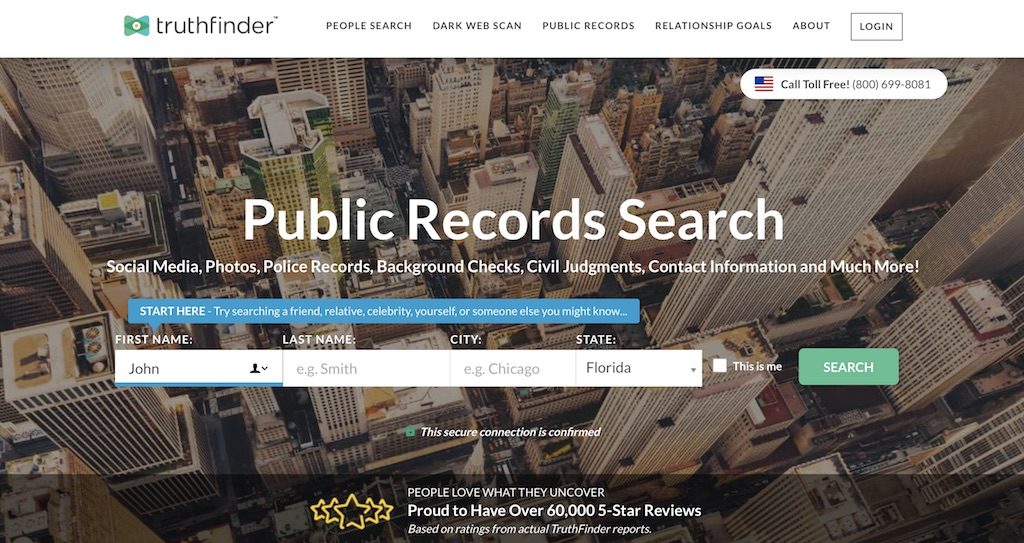 TruthFinder produces some of the most accurate reports we've ever seen. As the name suggests, Truthfinder is able to dig out the right information even when fed with inaccurate or misleading data. Its driver record data was particularly impressive but we were very impressed with the overall quality of data too,
The speed Truthfinder generates its results is a little inconsistent but its final reports are top class and the desktop dashboard and mobile apps TruthFinder offers are also excellent. There is also a terrific customer support service with a 24/7 toll-free number.
Prices are reasonable across the board and Truthfinder gives you a real sense that the customer is their top priority. This is not always the case with background checking sites so it can feel like a breath of fresh air.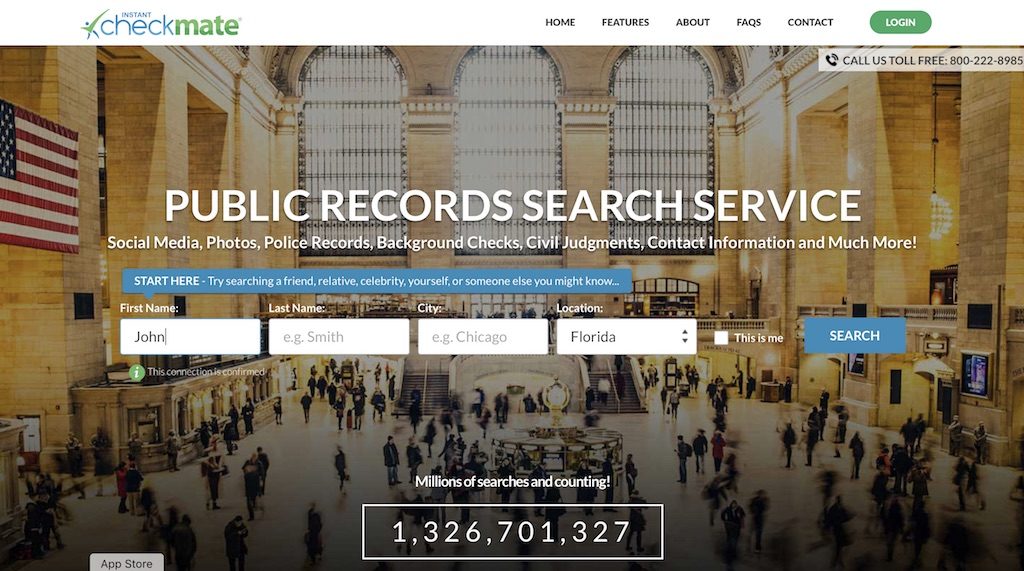 Instant CheckMate is fast–very fast. In fact, it is the fastest background checking site we tested generated comprehensive reports in a matter of moments. This speed doesn't come at the expense of accuracy either. Instant CheckMate's results were just as impressive as most other sites we tested.
Instant CheckMate has nice mobile apps for iOS and Android devices and a really user-friendly desktop dashboard. Their customer service was helpful too and the final reports they generate were hugely detailed but never difficult to read and understand. Finding your driver record data was straightforward.
At $34.78 per month or $27.82 per month for a three-month subscription, Instant CheckMate is not as cheapas some other background checking sites. But if you need to find out your driver records fast, Instant CheckMate is a great choice.
What else can you use a background checking site for?
A background checking site such as the ones we have recommended above will help you find the latest version of your driver record. But they will also generate a whole host of other data as well.
If you sign up, you can run as many searches as you like on their system, so what other things can you use a background checking site for?
Driver record checks – Everyone's driver record is a matter of public record so, you can also find out details of the driver records of other members of your family, friends, or even that one person on the block who always drives like a maniac.
Criminal checks – There is usually at least one person in your neighborhood, your office, or some other part of your life you have a bad feeling about. A background check is a quick and simple way of checking if that person is hiding a secret criminal past. A background check can tell you if anyone has a criminal record or anything in their past you need to know about.
Tracking down a lost family member or friend – If you have an old school friend or a long-lost cousin you want to get back in touch with, a background check can help. It is a terrific way to track them down and find out their new contact details no matter how little information you have about them.
Employment checks – Most employers will run a background check on job applications they are considering hiring. You can check your own records before applying for a job to ensure they are consistent with your resume and try to get any information you'd prefer your new boss didn't see removed.
Checking your own records – Running a background check on yourself will tell you more than just your driver record. It will reveal exactly what information about you is available in the public domain, including from your social media accounts. This can allow you to clean up your public record and also be fully prepared when applying for a job or trying to rent a new apartment.
Summary
Your driver record is important for all sorts of reasons so it is well worth getting hold of a copy to see how many points you have on your record and if your auto insurance rates are at risk of rising.
In this article, we have explained in full detail why a driver record is so important. We have also revealed the two best and easiest ways to get a copy of your own. The fastest and most efficient way is to use a background checking site. We have recommended the two best background checking sites on the market for getting a copy of your driver record and also explained how they can help you in other ways too.
Have you ever had to get a copy of your driver record? Did it help you to keep your auto insurance rates down? Which background checking site did you use? Our readers always value real-life stories which help explain how our advice works, so do share yours with us using the comment box below.