We are reader supported and may earn a commission when you buy through links on our site.
Learn more
What Shows Up on a Criminal History Records Check
Today, we cover what exactly shows up on a criminal history check, why it matters, and how to get things taken off. The first step is to run a background check on yourself–don't worry, it's surprisingly simple with our top-recommended services.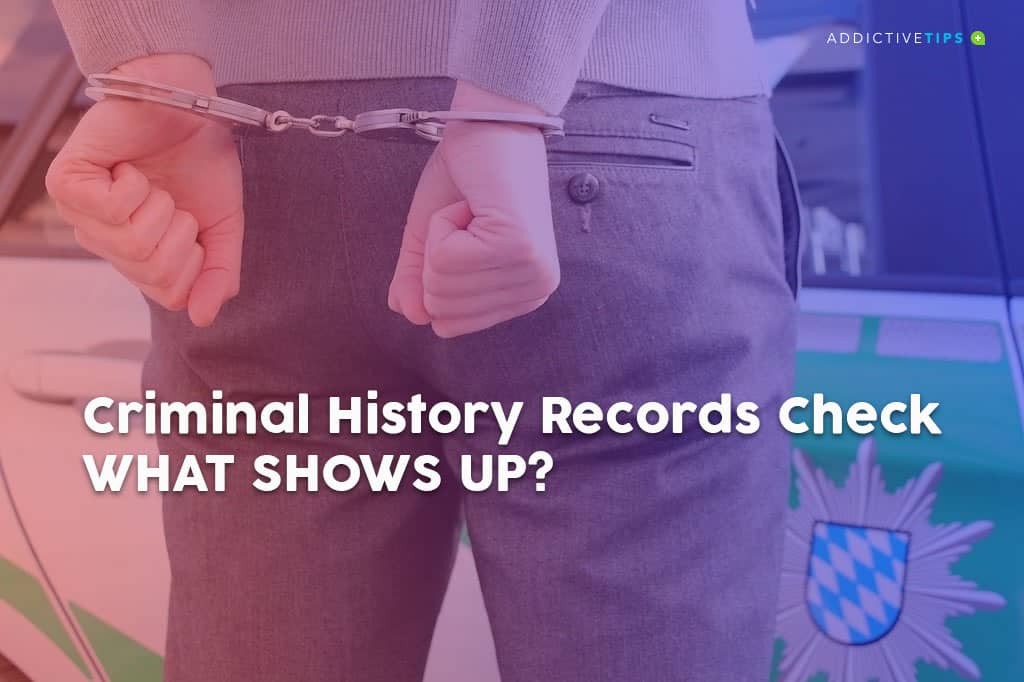 When you apply for a job or try and rent an apartment these days, the chances are you will have to agree to let your prospective employer or landlord run a criminal record check on you. Most want to be aware if they are renting to or employing a convicted criminal and as long as they comply with the various legal restrictions that are in place over such searches, they are perfectly entitled to do so.
If you are worried about precisely what information they might find out, this is the right guide for you. A lot of people have something from their past that they are not proud of and hoped to leave behind them. A criminal history check can bring this all back to the present and cause you real problems.
In this guide, we will tell you what you can expect to appear on a criminal history check and what definitely won't. We will also tell you how you can check your own criminal history and, in some cases, even get records deleted from the files.
What is a criminal history records check?
Not everyone knows that criminal histories are a matter of public record in the USA. If you are convicted of a felony or a misdemeanor, you can expect details of your criminal record to be fully accessible to anyone who might want to look for it.
Most criminal records have now been digitized and can, therefore, be found by online background checking tools. This digitization has created a new industry for companies that provide a service to companies hiring staff, landlords renting apartments, and lots more people besides.
They have created tools that can search through federal, state, and even county criminal records in moments and provide their customers with access to anyone's criminal history. This information is often combined with other publicly-available data to create a portrait of a person which is often compellingly accurate.
If you have a criminal record and would prefer your prospective new boss or landlord not to know about it, this might sound like a big problem. But it doesn't have to be as you will see if you keep reading.
What information shows up on a criminal record check?
When you run a criminal background check on a person, you can expect to access a wide range of information about their criminal history including:
Felony convictions
Misdemeanor convictions
Arrest records – even if no charge was brought
Court records – such as dockets, orders, decrees, and judgment
Warrants issued against you
Incarceration records
Civil cases against you
Listings on the sex offenders register
This is a pretty comprehensive range of data and from this list, you could easily assume that there is nothing you can do to keep any of these facts off your record. But that isn't the case. Not everything can be hidden, but there are ways that some, and possibly all of your criminal history can be kept away from your prospective employer or landlord.
Best ways to check your criminal history
A quick Google search will reveal that there are hundreds of background checking sites on the market. They probably all claim to be the best but the truth is that some are much better than others. This is why we have been testing all the top background checking sites to see which are best at revealed full and accurate details about your criminal history. Here is a rundown of the two background checking site we recommend you use to look into your own criminal record: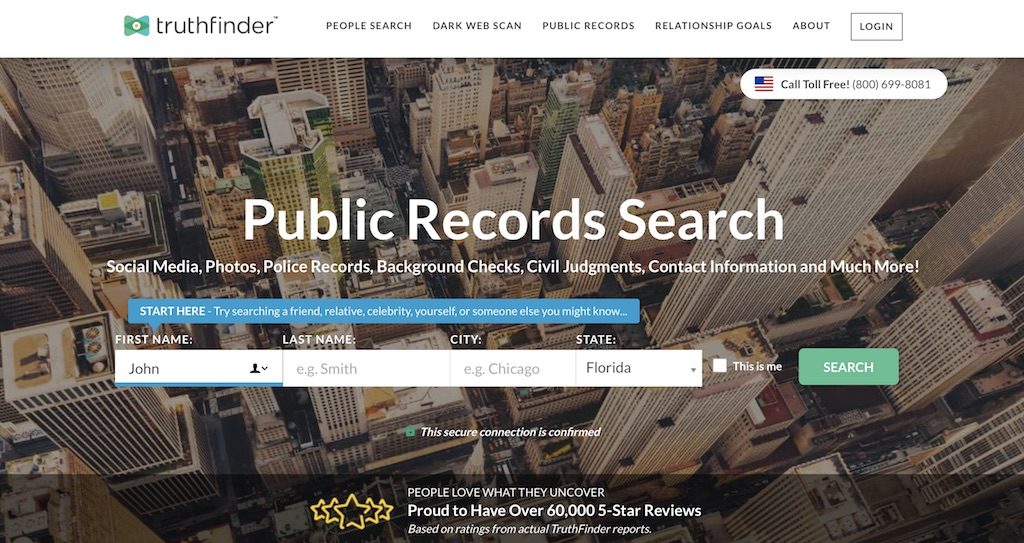 TruthFinder is another background checking site that really impressed us. They use a two-tier pricing structure, with a one-month subscription starting from just $27.78 or you can opt to pay $23.02 for two months. Their basic package offers a full criminal record check which should return such information as sex offender registers, driving records, and data about known relatives.
If you pay a little more for their premium package, you will get every record there is including hard-copy records from county courts. TruthFinder is impressively detailed and their results are delivered in well designed and easy-to-read reports. There is 24/7 customer support available on a toll-free number too. This means if you do have any issues, TruthFinder will help you day or night. If you need to access the right information fast, TruthFinder really is a godsend.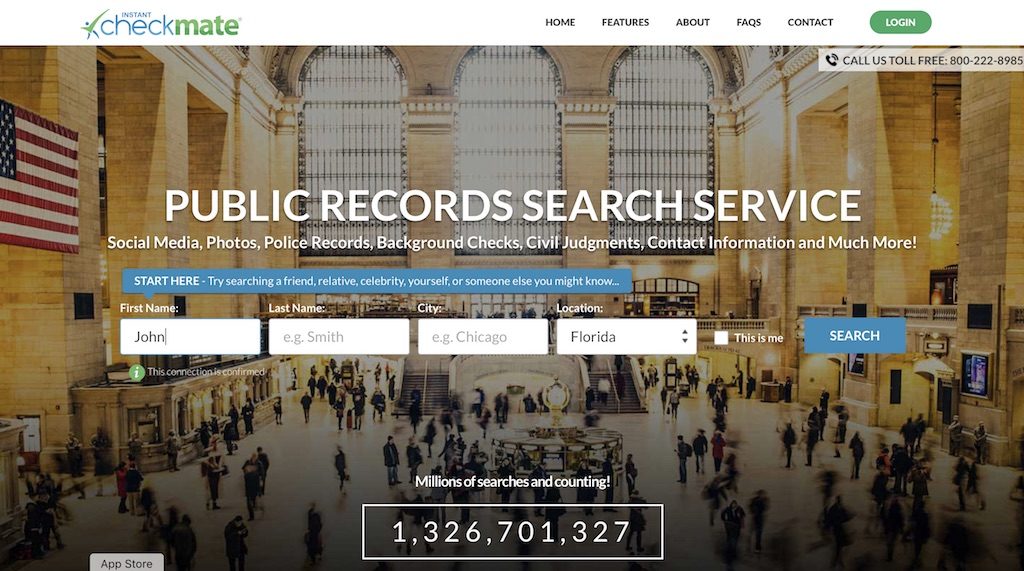 Instant CheckMate is a background checking site that we were particularly impressed with. Its comprehensive reports were among the most detailed and accurate of any site we tested. Managing your searches is easy too thanks to their excellent desktop dashboard and user-friendly mobile apps.
Instant Checkmate's comprehensive criminal records searches will dig out complete criminal records as well as things like sex offender registers, marriage and divorce records, details of relatives, address history, and social media records. This information is presented in well-laid out and easy to follow reports which we were impressed by.
Prices start at $34.78 per month, but if you choose a three-month subscription you can pay just $27.82 per month. This is a little higher than some other sites but given the speed and quality of their results, it still represents good value for money.
Ways your criminal records can be kept off a background check
There are a number of different ways you can ensure that some or all of your criminal history does not show up on a check.
The first and most obvious is out of your hands. Under the Fair Credit Reporting Act (FCRA) which governs background checks and criminal history checks, it is not permitted for any criminal records that occurred more than seven years ago to be revealed. This means that if your criminal history really is in the dim and distant past, there is no way it should show up on a background check. Some states have legislated to make this even less than seven years, so it is also worth checking the law where you are to see what your local situation is.
A note of caution should be made at this point: Even though it is illegal for a background check to reveal details of a criminal history from more than seven years ago, that doesn't necessarily mean that it can't be found out in other ways.
Criminal history databases that are used by background checking sites are not always updated regularly so if your last offense was only just over the seven-year deadline, it is possible it could still show up. Even if your official record doesn't show up, it is possible that other reference to your offense could. If there was media coverage of the offense that mentioned your name, that could appear. Also, any social media posts made by you or others that referenced the offense and name-checked you, could show up too.
But what are your options, if the offense you committed was less than seven years ago?
Getting felonies and misdemeanors sealed or expunged
If you have a misdemeanor or even a less serious felony on your record, it is possible to get that record hidden away in one of two ways:
Expunged – An expunged record is one that a court has agreed to permanently delete from your criminal record.
Sealed – A sealed record is one that the court has agreed to remove from the record. However, this record remains sealed and if you find yourself in trouble with the law again, it can be unsealed and returned to your record.
If you want to get a criminal record sealed or expunged, the first step is to consult with your lawyer and see if they think it can be done. You should also check what the criteria are in your state for getting criminal records expunged or sealed. There are often several requirements you have to meet before a court will even consider your case. This usually includes things like not having any other arrests or convictions over a set period and fulfilling any jail sentence or paying any fine you were handed down. The precise requirements can vary quite significantly from state to state.
If you think you do meet all the requirements in your state, the next step is to submit a request to the court. Courts are very busy places so don't expect them to make a decision quickly. Your lawyer may be able to speed things up a little but expect the process to take at least several months. But if the court agrees and either seals or expunges your record, that means it should no longer appear on a criminal history check.
RELATED READING: Do dismissed charges show up on a criminal record?
Unfortunately, the same caveats apply to sealed and expunged records as to those older than seven years. If databases are not updated or other records of your crime still exist, it is possible that your new employer or landlord could find out even though they aren't supposed to.
How to find out if your criminal record shows on a background check
If you want to know what information shows up on your criminal history, there is a very simple way to find out. Run a background check on yourself.
Employers and landlords will typically use a consumer background checking service which automatically complies with all the legal requirements they have to comply with under the FCRA and state laws.
But there are also a wide range of public background checking sites that anyone can sign up for. These will search through a wide range of publicly available data sources and compile an advanced report with all the information they can find about you. This will include your criminal history as well as any other media or social media content that might reveal records that are otherwise hidden.
Running a background check on yourself is a quick and simple way to see what information about your criminal history is in the public domain. It will help you to decide if you need to worry about your history, if you want to get any records sealed or expunged, or if you have no choice but to come up with a good excuse for your criminal history and hope for the best.
Summary
A criminal history check can reveal all sorts of information about a person. Even if you haven't been charged or convicted of an offense, your record could still reveal arrests and all sorts of information.
In this guide, we have explained exactly what information you can expect to find on a criminal background check. We have also advised using a background checking site to see what your criminal history check looks like and recommended the best sites to use.
If you want to change your criminal history records, there are some ways to do so. We have explained how these work and exactly what you need to do. If you are applying for a job or trying to rent an apartment, these tricks can be hugely helpful.
Have you ever run a background check on yourself? Did your criminal history throw up a few surprises? What did you do about it? It is always helpful to hear first-hand experiences of how these guides help people, so do share your own thoughts and tips using the comment box below.