We are reader supported and may earn a commission when you buy through links on our site.
Learn more
Best Ways to Find a Lost Family Member
In an increasingly individualistic society, it's not uncommon for families to have members drop off the radar almost entirely. Perhaps you cousin moved across the country years ago, your uncle lost touch after a divorce, or you were separated at birth from a long-lost twin. Whatever the case, it's natural to wonder what's become of them over the years.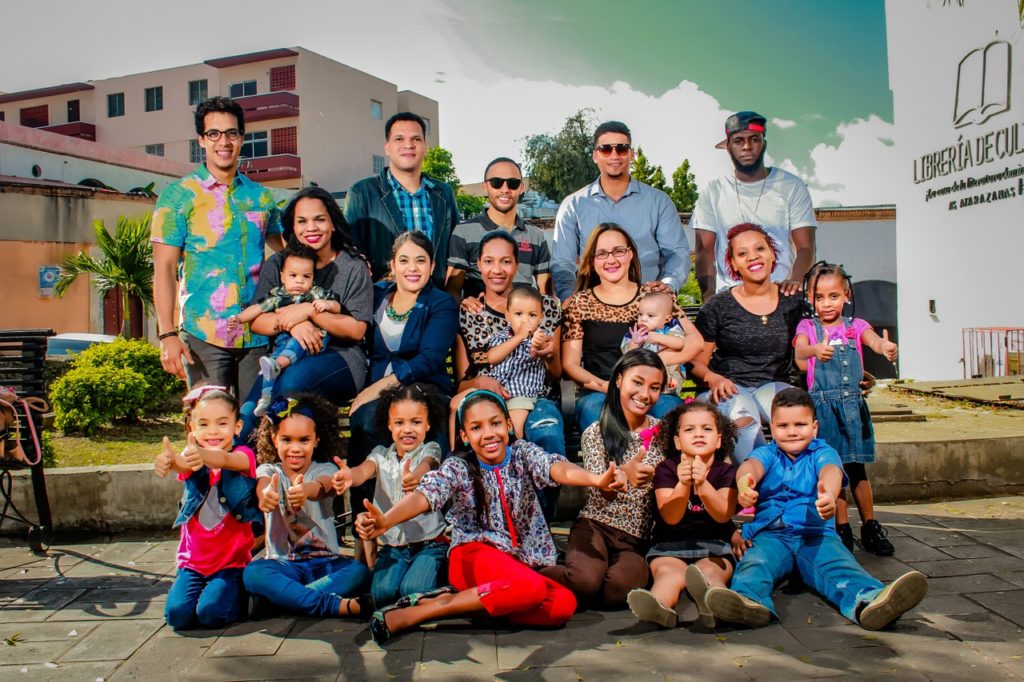 Reconnecting with lost family members was once an arduous process, often involving the hire of a private detective. With the advent of the internet, entire databases can be parsed across the country in order to zero in on someone's location and other biographical details. Today, we're going to teach you how to use background checking sites to sort through the vast array of public data and find your long-lost family member. Ready to reconnect? Read on!
How to find long lost family members
So, you've made the big decision. You are fed up with the speculation and endless family talks and are going to try and find that lost family member. But where to begin? It can seem like looking for a needle in a haystack. After all the USA has a population of more than 325 million people.
Search Over 1 Billion Public Records
Run a comprehensive background check on ...
How do you set about finding just one person? Actually, there are a few simple steps you can follow which will give you a pretty good shot at success. Our recommended approach to finding a lost family member is as follows:
Information – the first thing to do is to draw together as much information as possible about the person you are looking for. That means writing down everything you know and, if possible, speaking with other family members to get details from them too. The sort of information you are looking to collate is things like

Full name
Any previous names used
Date of birth
Place of birth
Any previous known addresses
Names of husband/wife/children
Education history
Employment history

The more of this information you can gather, the easier your search is likely to be. But if you can't get much of it, don't worry. With even the most minimal amount of information, you can still find your lost family member.

Internet search – Start with an internet search engine like Google, which can dig out information from the most obscure parts of the internet. But you will have to be a bit smart with your searches. Just entering someone's name is unlikely to bring back the right information. Instead, enter combinations of the information you have, such as name and college or name and company worked for. There are no guarantees, but it is just possible you might turn up something that can lead you to your lost family member.
Social media – If Google isn't turning up anything concrete, the next place to look is on social media. Many people put all sorts of personal information onto their social media accounts and much of it is accessible to anyone. The big social media networks like Facebook, Instagram, and LinkedIn are the obvious place to start. If nothing turns up there, try the less obvious ones like YouTube, Reddit, Pinterest, Tumblr, and Google + too. It is even worth taking a look at older social media networks like MySpace too. A lot of people's profiles are still available and, while outdated, they may still be able to provide you with new information.
Background checking sites – If your own efforts at internet and social media searches have drawn a blank, try a background checking site. These sites search the corners of the internet as well as millions of different publicly available data sources that you may not be able to reach. With a minimal amount of information about a person, customers usually have some success in finding them. If your lost family member is out there and you cannot locate them yourself, the chances are a background checking site can.
Recommended online background check services
There are a lot of background checking sites out there, so if you have reached the stage where you have decided to use one, you might be a bit confused as to which is the right one for you. A quick Google search will turn up dozens of different sites, all claiming to be the best around. Unfortunately, most don't live up to the hype. For the best chance to find your lost family member, you'll want to go with a service that offers:
A comprehensive range of background checks – Some companies can deliver more thorough searches than others, depending on what sources they access and what data they search. You want to choose a site with the widest range of data searches possible.
Search customization – You may only have certain information about your missing family member available. Choose a service which can perform a decent search on the most minimal of information.
Proper research – Some sites claim to deliver in-depth research, but  do little more than a quick Google search. All of our recommended sites have excellent feedback and a proven track record of delivering thorough and accurate results.
Accurate and comprehensible reports – You're paying for an information gathering service, so you'd better be able to read and understand the results. Our recommendations all have put significant thought and effort into presenting you with accurate and comprehensible reports.
Ease of use – Most sites offer an online dashboard to help you manage your searches and information. Once again, some are much easier to use than others. Go for services that have a polished dashboard or who otherwise make it easy to access your file.
Good Customer Support – Background checking is not a precise science, so sites need to have good customer support available to help the user achieve satisfaction. Our recommendations all offer excellent support including notable out of hours access.
Mobile apps – Most of us access data on the go these days, so having a good mobile app is as important as a good dashboard. Not all background checking sites can deliver this, but all our recommended providers offer mobile apps as standard.
We should be clear that in the same way as searching on Google or Facebook cannot come with any guarantees, there are also no guarantees with background checking sites. There are a number of reasons why these sites may not be able to find your lost family member. But the best background checking sites have impressive track records and high levels of user satisfaction. All of the three sites we are recommending here deliver consistently positive results and we are confident that, if your long lost family member can be found, each of these sites offers you the best chance of finding them.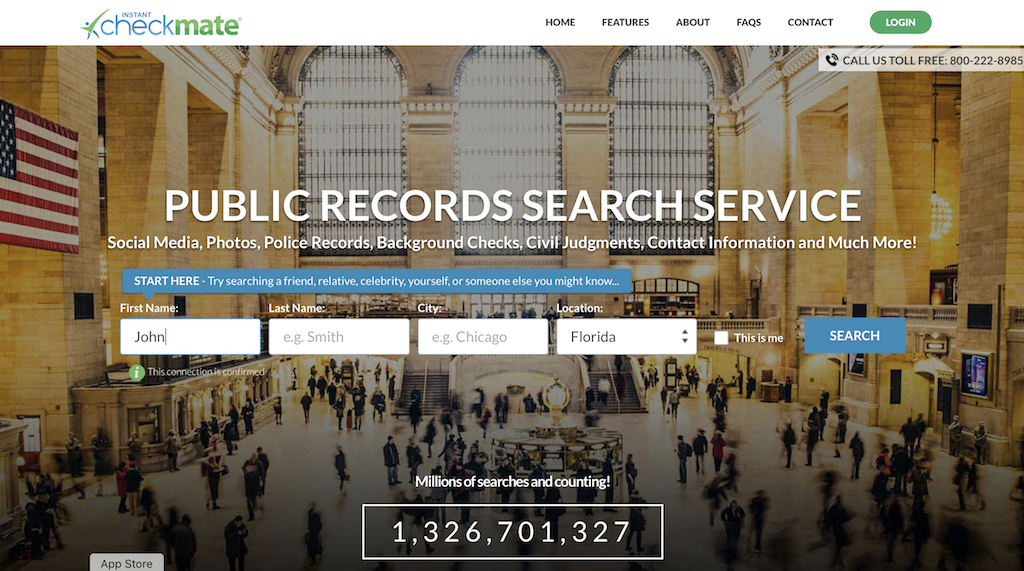 Instant CheckMate is another background checking site that impressed us in testing and which is ideal for anyone looking for a lost family member. They also offer two levels of service and are priced a little above average. For their basic rate, they will parse sources such as sex offender registers, criminal records, marriage and divorce records, details of relatives, address history, and any public social media profiles.
This usually turns up sufficient information, but if you want more, such as financial history, court records, driving licenses and weapons licenses, you will need to pay for their premium service. CheckMate only offers an Android app at the moment, which is a pity, but they do have a nice online dashboard as well as excellent customer support service that is open around the clock. Their final reports are detailed but easy to follow and nicely laid-out and all of the customer feedback we have received has been positive.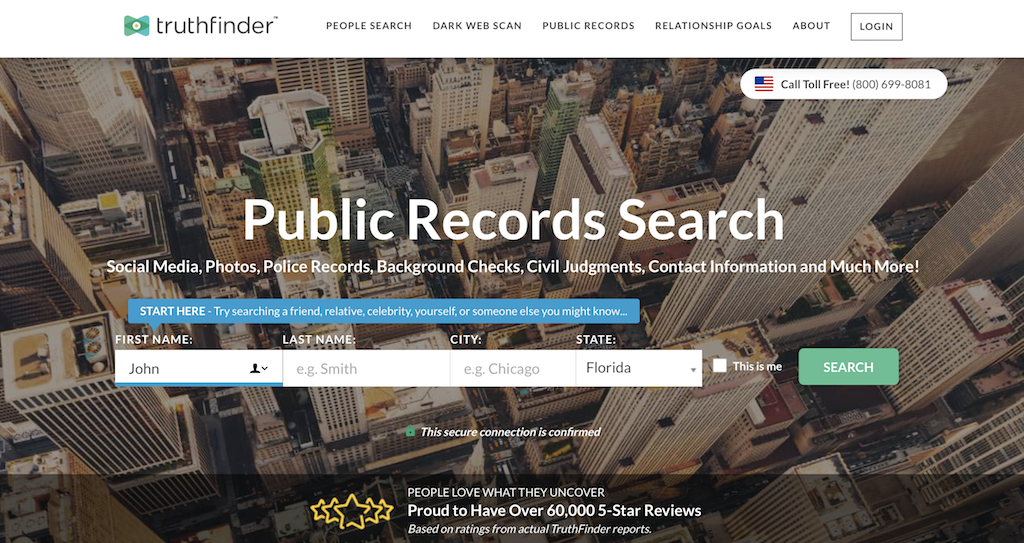 Truthfinder searches through millions of public records to produce a profile that includes latest contact details, current and previous addresses, criminal and court records, driving records, personal information, and information about known relatives. They also offer a deep web research service, which will search through even more online sources and social media sites to ensure no piece of online data is missed. Finally, their premium report service looks at things like a person's education history, voter registration records, weapons and other licenses held, and more.
Their overall prices are around mid-range for the industry and for the money, they certainly deliver a great service. While Truthfinder only currently offers an Android app, they make up for it with 24/7 toll-free customer service. You'll have no problems accessing your information, or interacting with Truthfinder to find your long-lost family member.
3. Intelius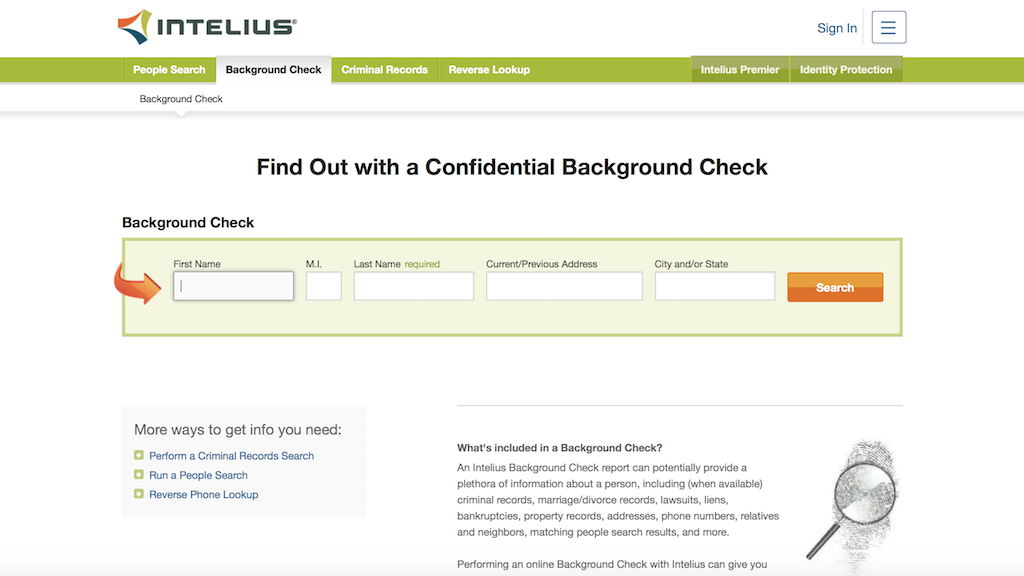 They search a huge range of sources to uncover a person's full contact details, address history, criminal records, financial history, property records, educational history, and more besides. With more than 50 million background checks for satisfied customers from across the USA acheived, their record stands up to scrutiny.
Intelius uses the very latest research technology, but there is an important human element to their research too. For example, they will send an individual to search through non-digitized records in criminal and civil courthouses if necessary. They offer a sleek online dashboard which is well designed and easy to use and their final reports are some of the clearest we have seen. Intelius also offers dedicated apps available for both Android and iOS devices too. Their customer services provisions are pretty impressive as well, with a helpful staff that can be contacted on email, on the phone, or via their online troubleshooter service.
What is an online background checking site?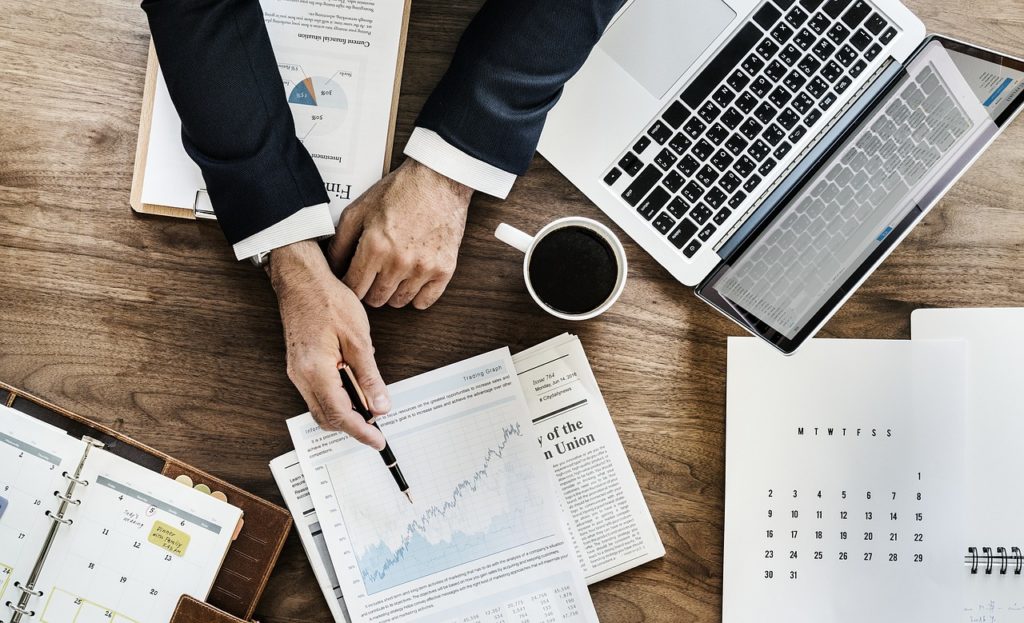 Online background checking sites make use of the latest technology to find information about people through a huge range of publicly available information sources. They will then collate what they find into an easy-to-understand report. Different online background checking sites will use different information sources, but all the information they will gather is legally available for the general public to access.
There is nothing covert about where these sites source their information from. In fact, it is perfectly possible for you to search for all this information, but it would be a time-consuming and laborious task. An online background checking site, on the other hand, can do the same work in minutes.
Background checking sites don't need much information to do the job, either. Just a few nuggets of information is usually sufficient for them to find someone.  They can also focus their searches on the specific areas of information you want to know and have access to national and local information across the whole of the USA. If your family member is still in the country, you can feel confident that you'll find them.
Where do they source their information?
Different background checking sites will use different information sources, but generally speaking, they will all have access to the same core information. Where they search depends on what information you want to know, as well as what level of payment you have chosen. It is therefore very difficult to pin down their precise sources of information that they will use.
But broadly speaking, they will be scouring sources as diverse as criminal records, education records, credit check records, driving records, social security data, litigation records (to reveal details of any legal proceedings they were involved in), archive records, personal references, and any information that a person has put on social media or other online sources.
Why are some services free while others have to be paid for?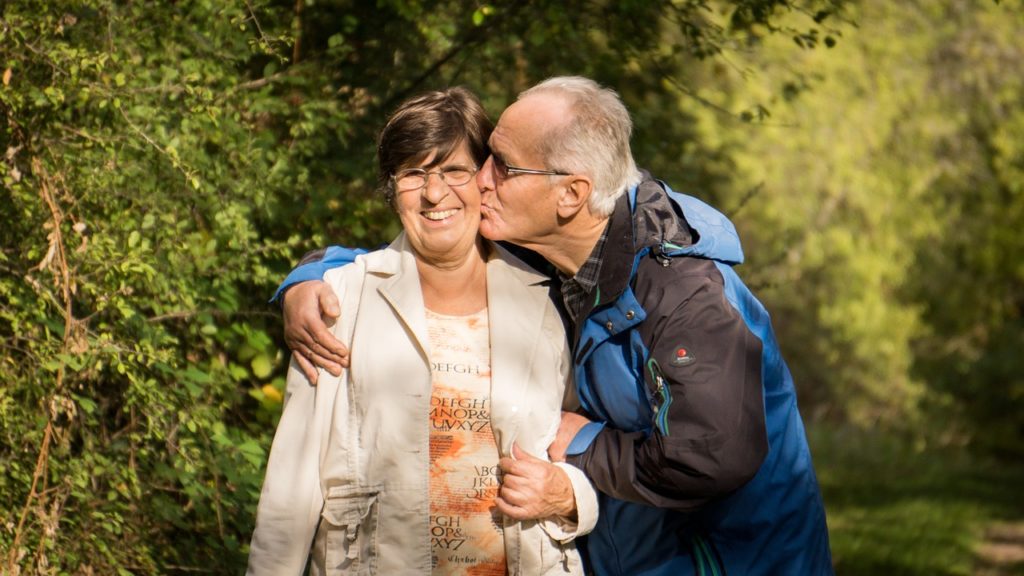 There are a few places that claim to offer a "free background checking service", but we always advise users to be wary of these sites. Running a reliable background checking site requires the use of high tech research tools as well as a number of man-hours. This doesn't come free, and if a site is offering to do the job for nothing, there must be a catch. It is also worth noting that, although some local and state records can be accessed for free, almost all nationally retained data requires the payment of a fee in order to be accessed. No site is therefore going to be able to access this data at no cost to the user.
Generally speaking, if a company is offering their services to you for free, you're the product, not the consumer! Malicious sites have no problem pretending to offer a noble service while harvesting your data for sale to third parties. In the case of online background checking sites, you definitely get what you pay for. Of course, overly expensive sites don't necessarily produce better results either.
Conclusion
For a small fee, background checking sites can take the information you have and search through vastly more data than you have access to. What's more, they can do this quickly and accurately, meaning that by using one, you could trace your lost family member in a matter of days. There are lots of sites claiming to do this job. But in this article, we have highlighted the three best and we have absolutely no hesitation in recommending any of them.
Have you tried to use a background checking site to search for a lost family member? What tips can you give to others to help with their search? Have you successfully reconnected, and have a story to tell? Let us know in the comment section below!