We are reader supported and may earn a commission when you buy through links on our site.
Learn more
How to Do a Background Check: Recommendations For a Job Well Done
There are numerous different reasons why you might want to do a background check on someone. Perhaps you're looking to find long-lost friends or relatives, or maybe you need help determining whether that new neighbor is a threat to you or your children. Whatever your purpose, an online background checking service will help you uncover the truth in a matter of minutes.
But how exactly do you go about doing a background check? In this article, we will tell you everything you need to know, including what type of information you can expect to uncover, as well as how to make the most of your background check. Choosing the right service from among the crowded market can be tough, but with our three recommendations, you can remain confident in your search results. Everything you've ever wanted to know about how to do a background check is right here in this article, so read on!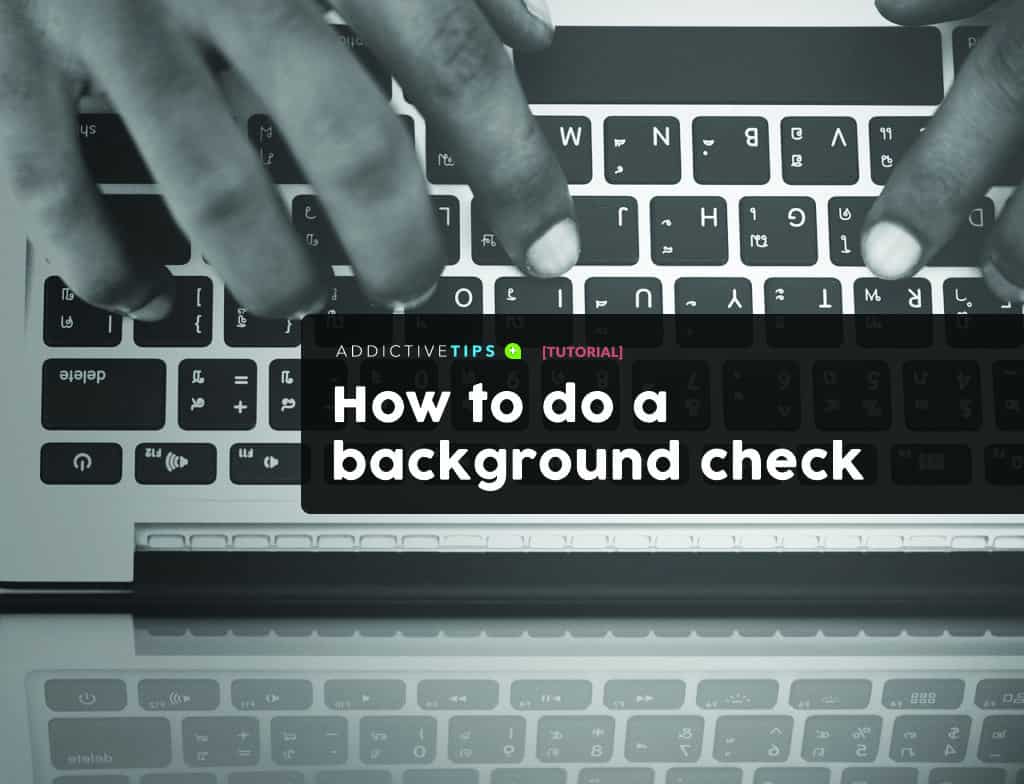 What Exactly Is a Background Check?
If you're not 100% sure of what a background check is, it will be hard for you to determine how to run one. Reputable background checking services offer a deep analysis of publicly available data in order to compile a character profile of virtually any individual in the US. The sources of this information range from criminal records to social media sites to voting records, depending on the company you choose. All of this data is 100% legal to access, and open to the public.
You might think, then, that you can simply requisition this data yourself. Technically, you'd be right, but the practical reality is that you'd be stuck scouring cavernous archives for days or even weeks on end before you even scratched the surface of your query. Online background checking services have developed advanced automated search methods which parse this data effortlessly, accurately, and instantly. Top-tier companies will even offer good-old-fashioned manpower, sending runners to physically retrieve records that may not have been digitized. What's more, this massive trove of data will be distilled down into an easily understood report.
In short, background checking companies do the hard work for you of retrieving data, then make sense of it for you. From there, you can proceed with a clearer insight into a person's background, lifestyle and motivations.
What Information Will a Background Check Reveal?
It is impossible to guarantee just what background checks will reveal. Different data is available on everyone, and the information you receive will depend very much on the subject you are researching. Most of the big background checking sites will try to claim that they search more data than any other. In reality, even if they use different sources, much of the data they search is similar, meaning that you can have a fair idea of the sort of information a background check might turn up. This includes things like:
Full name and contact details + previous addresses
Marriage and relationship records
Criminal records
Financial records
Employment records
Military records
Driving records
Details of any licenses held
Information posted by or about a subject on the internet or social media sites.
This is by no means an exhaustive list, but it gives a feel for the sort of information that might be revealed. It also illustrates how a combination of this data could tell you a great deal about the subject of your check.
What to Do Before Running a Background Check
Search Over 1 Billion Public Records
Run a comprehensive background check on ...
There are a few preliminary steps that you need to take in order to make the most out of running any background checks. Some of these steps might seem futile, but this process will give you the best possible chance of receiving accurate information at the end of your background check. Depending on what type of information you are looking for, it could also negate the need to do a background check at all. The process is not a very long one, and is pretty straightforward to follow:
1. Write Down Everything You Know about Your Subject
First, take a few minutes to compile a list of everything you know regarding the person you want to run a background check on. When you really put your mind to it, you might find that you know more about your subject than you thought you did. Regardless, the more starting data you can feed to your background checking service of choice, the more likely you are to get the results you're after. What's more, this list of information will form a foundation for the rest of this preliminary research process.
The sort of information should be thinking of is things like:
Full name
Any previous names they have used
Date of birth
Place of birth
Any known addresses or contact details linked to them
Names of their family members
Where they went to school/college
Where they are employed
Don't confine yourself to this list alone. Be sure to write down anything you can think of; no detail is small or irrelevant in this situation. Equally, don't panic if you find your list isn't very long at all. Background checks can be run with a minimal amount of information, so as long as you have everything you know, this won't be a problem.
2. Do Some Googling
This might sound a slightly odd suggestion, but before you turn to a background checking site, it is advisable to run a few internet searches of your own. Armed with your list of information, it is perfectly conceivable that you might find the information you are looking for online. Google will not turn up public records data, so you certainly won't find out detailed information about your subject's background. But if you are looking to find an old friend or relative, or just want to know a bit more about someone, it can sometimes help.
A tip here is to search using combinations alone. A Google search for someone's name is highly unlikely to turn up the right information. But if you combine names with things like their high school, employer (past or present), or even their date of birth, there is a fair chance you'll find some useful information. It may even be enough to prevent the need for a background check! If not, you can be sure the extra data will be of use when you do finally turn to an online background checking site.
3. Scour Social Media
Almost everyone has a social media account these days and, despite warnings about privacy and personal data, most users leave all sorts of personal information up for anyone to see. Major networks like Facebook, Instagram, and LinkedIn are the best places to start this phase of your research. But if you don't find what you are looking for there, don't forget to try the less obvious ones like YouTube, Reddit, Pinterest, Tumblr, and Snapchat too.
It can be surprising just how much information you can piece together just using social media accounts and online posts. It is again possible that you might find exactly what you are looking for here.
But, if neither Google or social media has delivered enough information, or the right information, for you, the next step is to turn to a professional background checking site.
Best Online Background Checking Companies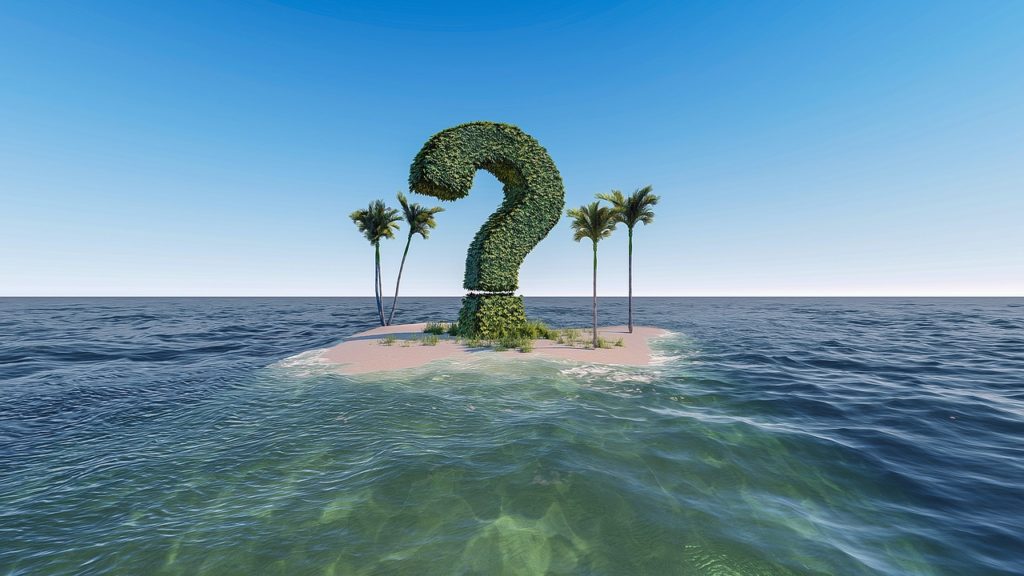 The choice of which background checking site to use can be an extremely daunting one. There are dozens of different sites out there, and they can all appear broadly the same, especially if you are new to the market. The reality is that there is a big difference in the level of service these sites offer, as well as in the prices they charge. This means that choosing the right one is vital to the outcome of your research efforts.
So, how to make the choice? There are a few core criteria that our testing and user feedback suggest are important to almost all users of background checking sites. Those criteria are:
Thorough Research – You want to choose a site which offers thorough and detailed research, employing the best research tools and accessing the widest possible range of sources.
Accurate and Comprehensible Reports – The information uncovered in a background check will be presented to you in a final report. Everything in this report should be accurate, well-laid out, and easy to understand.
Fast Results – People often need to do background checks for urgent reasons, so sites are under pressure to deliver fast results. Response times can vary between sites, but the best can deliver basic results in just a few minutes, and a full report in no more than a few days.
Search Customization – It is reassuring to know that you can get accurate results even if you know relatively little about your subject. The best sites can deliver results on the basis of even a minimal amount of information.
Usable Dashboard – Most sites employ a dashboard feature for users to manage their searches and results. It is important to users that this tool is easy to navigate and well designed.
Good Customer Support – It is not unusual for background check users to have questions about the process or the information uncovered, which is why you need a reliable and accessible customer support service. The best offer long opening hours and are accessible in a number of different ways.
Using these criteria, it is possible to narrow down the huge market to just a handful of sites which can deliver the best possible service. Of course, no company can feasibly offer a cast-iron guarantee of uncovering the precise information you need. Our three recommendations below, however, have a proven track record of success, and offer a tremendous opportunity to open doors of possibility that might otherwise remain shut.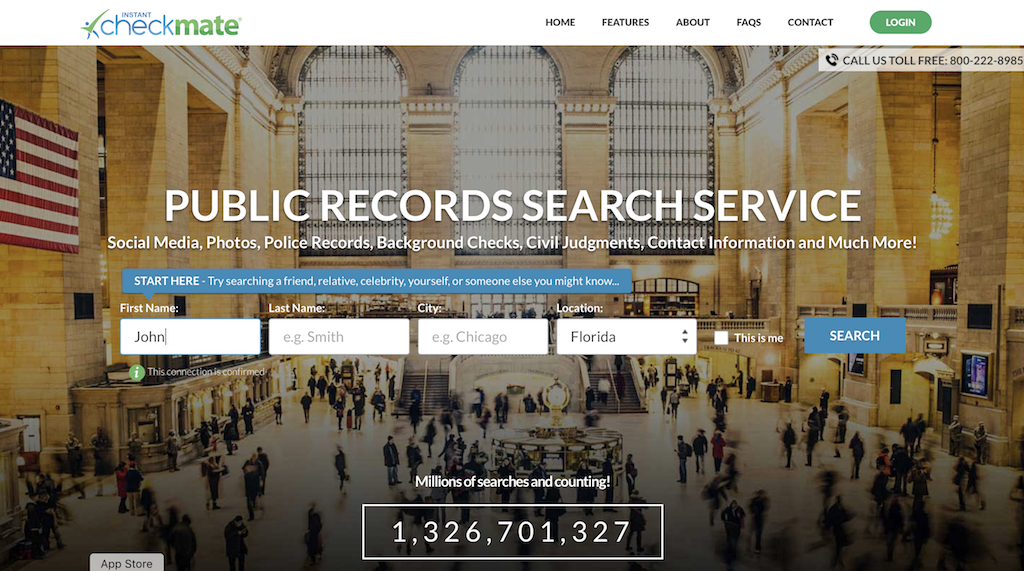 Instant CheckMate is best known for the speed at which it conducts background checks–perfect when you absolutely need to know about a person as soon as possible. Of course, this lightning-fast performance never comes at a cost to the accuracy or depth of the searches. At the basic tier of service, you can expect results returned from sources such as criminal records, marriage and divorce records, details of relatives, address history, and social media profiles. The premium service offers a close look into things like financial history, driving licenses and weapons licenses.
CheckMate offers an impressive final report, being extremely detailed, yet still surprisingly simple to read and understand. Their online dashboard is user-friendly and intuitive, as is their dedicated Android app (their dashboard works perfectly with Safari, so iOS users aren't completely left out.) Customer service is superb, offering live assistance 24/7.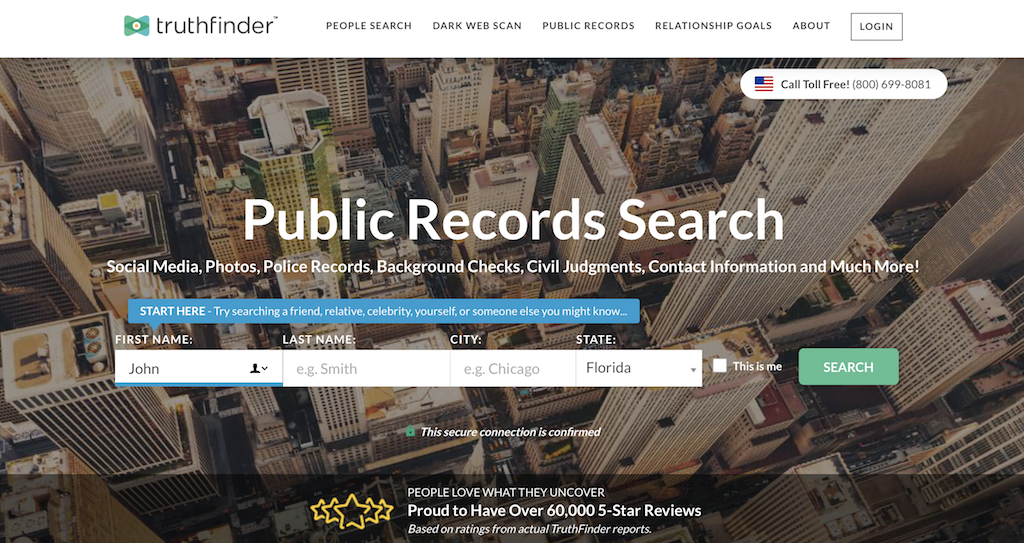 Like the other entries on this list, TruthFinder is a strong contender for the title of "best background checking site around". Where TruthFinder distinguishes itself is through the depth of their research. The industry-standard two tiers of service applies here, with the basic rate returning hits from data sources like criminal records, driving records, personal details, and information about relatives. At the premium rate, however, search parameters expand tremendously, and can include education history, voter registration, weapons licenses, and much more. The icing on the cake is TruthFinder's unique deep web search, which unearths more online data than any other background checking site on the market
Truthfinder delivers their results in a clean, clear and complete final report. Interfacing with the service is a breeze too, as their online dashboard and dedicated Android app share a design ethos for usability. What's more, customer support is open around the clock on a toll-free number, so if you do run into difficulty it'll get sorted out quickly.
3. Intelius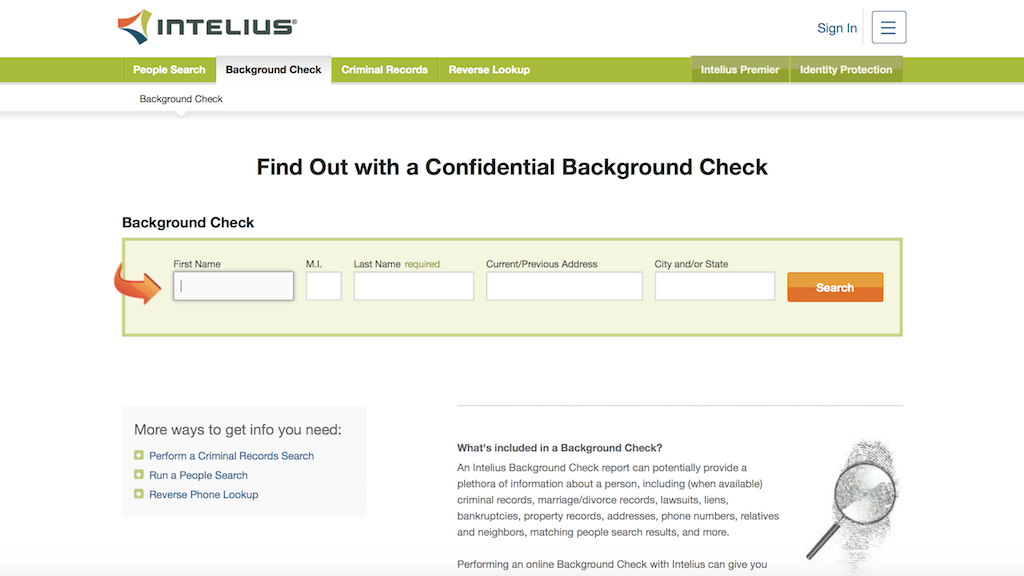 With over 50 million successful background checks completed since their founding, Intelius provides a market-leading service. We were particularly impressed with the level of detail they put into their final reports, which was balanced out by a smart layout to prevent information overload. This design philosophy extends to their online dashboard, which is intuitive, slick, and performs its function perfectly. What's more, Intelius even offers dedicated software to users on the go toting Android and iOS devices.
But what about the searches themselves? Intelius lives up to and surpasses the industry standard, and digs deep to compile a clear profile on your search subject. Contact details, address history, criminal records, sex offender register details, financial history, property records, and educational history are just a few of the many search parameters used by this top-tier service. Customer support isn't quite as comprehensive as it could be but still delivers satisfaction with a streamlined troubleshooting service.
Why Am I Being Charged to Access Public Data?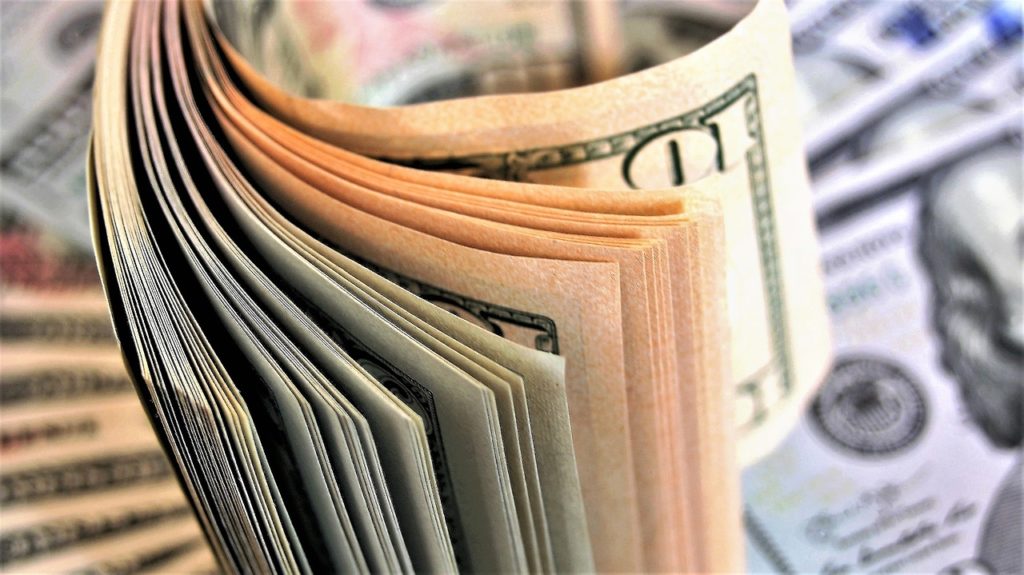 Within the background checking industry, freedom of information doesn't always mean free of charge (in fact, it usually doesn't!) But why should public information cost you a red penny? Archives can contain a staggering amount of information on file. In order to keep these records organized, complete, and accessible, agencies must employ human beings to administrate these data troves. Yes, you are legally allowed to access anything in a public database, but you will need to subsidize their labor pay paying access fees. Information is big business, after all.
When you hire a background checking site to liaise with these archives, that cost must still be covered. What's more, background checking companies also have their own staff to pay, who may even manually search physical records that haven't been digitized yet on your behalf. There are costs to doing business, and you should be happy to pay them in exchange for a certain standard of service.
Free sites promise the world but may deliver little more than a Google search. The experience usually amounts to an advertisement-riddled waste of your time. More sinister still are the sites which are set up to lure unsuspecting victims into a hacker's trap. They may harvest your data for sale to the highest bidder, or implant malware onto your device.
A subscription to a reputable background checking site offers accuracy of information, convenience, and above all peace of mind. When you consider these factors, those few dollars a month represent a real bargain.
Conclusion
The process of doing a background check is a surprisingly simple one. After some preliminary research, you simply feed your findings into a reputable background checking site's online interface, sign up for a subscription, then receive a veritable treasure trove of information. Professional services search through public records, social media, and other data sources to compile a comprehensive report on your search subject. You could attempt the feat yourself, but you'd better prepare for many long hours that may or may not prove fruitful. Whatever you choose to do, avoid free sites at all costs; at best they waste your time, at worst they compromise your security and privacy.
We've made our recommendations for the best background checking sites on the market. Have you ever used such a service? Which site did you use? How did you find the experience? Is there any other information you wish you had known before starting which we haven't mentioned here? We always welcome questions, thoughts, and comments from all our readers, so why not share them with us using the comment box below!