We are reader supported and may earn a commission when you buy through links on our site.
Learn more
What Do Airport Background Checks Include?
If you are applying for a job at an airport, you can expect to be put through a rigorous background checking process. Since 9/11, airport security has been beefed up beyond all recognition and the privileged access staff get means all airports have to be especially careful about who they hire.
But how exactly do airport background checks work and what information do they look at? It is a complex question and one we will seek to provide a comprehensive answer to in this guide. We will also advise you on how to take a look at your own record before applying to see whether anything comes up that might preclude you from the role.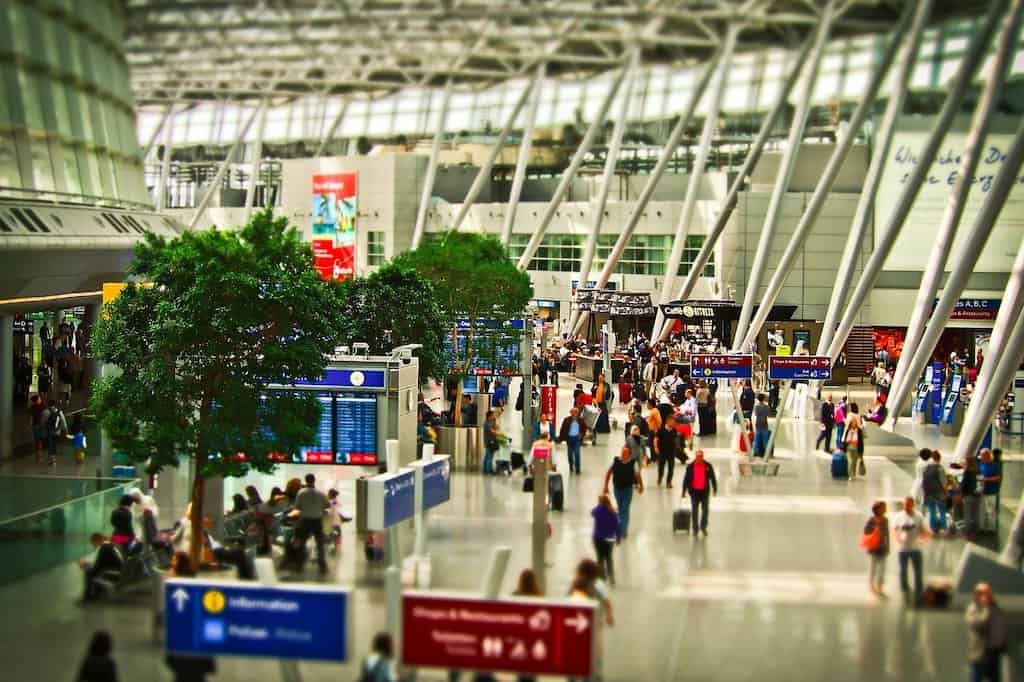 Over the past twenty years or so, airport security has changed beyond all recognition. Whenever we take a flight anywhere, we now accept having our bags checked, walking through metal detectors, and even submitting to x-ray scans.
With airport security now at a premium, it is no surprise that the hiring process for staff to work in airports also involves some of the most robust background checks of any industry. Staff get privileged access and could potentially pose a major security risk themselves, so this is one hiring decision it is vital to get right.
If you are applying for a job in an airport, you will know that you are going to face a background check. But what exactly will that process involve and what information will they look at?
In this guide, we will explain everything you need to know about airport background checks to demystify the process. We will also explain how you can run a background check on yourself to see if there is anything on your record that might put an airport off hiring you.
Who sets the requirements for airport background checks?
The requirements for airport background checks are actually set by two different US Federal agencies, which does lead to a little inconsistency and confusion.
The two bodies are the Transportation Security Administration (TSA) and the Federal Aviation Administration (FAA).
The TSA is the organization that sets the security standards for passengers at airports and the FAA is the branch of the US Department for Transport that is responsible for civil aviation.
Any company or organization that is hiring staff to work airside in an airport has to fulfill all the requirements laid out by both of these organizations.
What are the TSA requirements?
The TSA upgraded its background checking requirements significantly in 2015. This was following an incident in December 2014 at the Hartsfield–Jackson Atlanta International Airport in Georgia.
This is one of the busiest airports in the world and a major US hub. Nevertheless, a baggage handler who had passed all the background checking requirements at the airport was found to be smuggling firearms onto commercial flights.
This astonishing lapse led to a full review and a major upgrading of the requirements.
Now, the TSA requires a fingerprint-based criminal check for all airport staff that have this type of access. There is also a requirement for 'real-life' criminal checks of all aviation staff to ensure that any relevant criminal convictions are picked up immediately.
Airport staff are also now required to go through full passenger security measures whenever they fly as customers which was not previously the case.
What are the FAA requirements?
The FAA requires that anyone applying to work in an airport is subjected to an identity verification check followed by an employment verification check.
The identity check will confirm that you are who you claim and have not changed your name or identity to hide something from your past.
The employment verification check will look back at the last ten years of your employment history to verify the information provided in your application and confirm that you hold the appropriate skills and qualifications.
Under the current FAA rules, employers are also required to seek written verification from your former employers for any job held over the previous five years.
Somewhat surprisingly, the FAA only requires applicants to undergo a criminal history check if your employment verification reveals certain specific information. These triggers include:
Gaps in your employment record of 12 consecutive months or more than cannot be explained satisfactorily;
Claims on an application that the candidate cannot substantiate;
Inconsistencies on the application or inconsistencies between the application and information revealed in the employment verification check;
If there is reason to believe that the candidate has been convicted of a crime.
If any of these triggers appear, the employer is then required to run a fingerprint based criminal history check.
How can you check your own record?
If you are worried about something on your own record that might prevent you from applying for a job in an airport, there is a simple way to find out for yourself before applying.
Firstly, you will need to study the job requirements of the position you are interested in closely. These should explain what background checks you will have to submit to and what rules and expectations there are around any criminal record you may have.
If this information isn't immediately apparent on the job description or application pack, the advertiser will usually be able to provide it on request.
Next, you need to check your own record to see if there is anything on it that might breach these requirements.
If you don't know this information or are hazy on dates, the best thing to do is run a background check on yourself. Public background checking sites allow anyone to run a search of all publicly available information about a person.
This will reveal information about your criminal record, personal details, employment history, and much more besides. The best background checking sites are simple and easy to use and return detailed results in just a few minutes. There are lots of sites out there so all you have to do is choose the best one.
Best background checking site for airport jobs
Choosing the best background checking site is much harder than it might sound. There are dozens of different sites available and they all claim to be the best in the business. The reality is that some are significantly better than others.
To help you choose the best site for your needs, our researchers have been testing all the top sites to see which performs best and is able to access detailed and accurate information in all the relevant fields.
These extensive tests have now finished and we are able to reveal the two sites we believe are the best to use if you want to run a background check on yourself ahead of applying for a job in an airport. Our top two recommended sites are: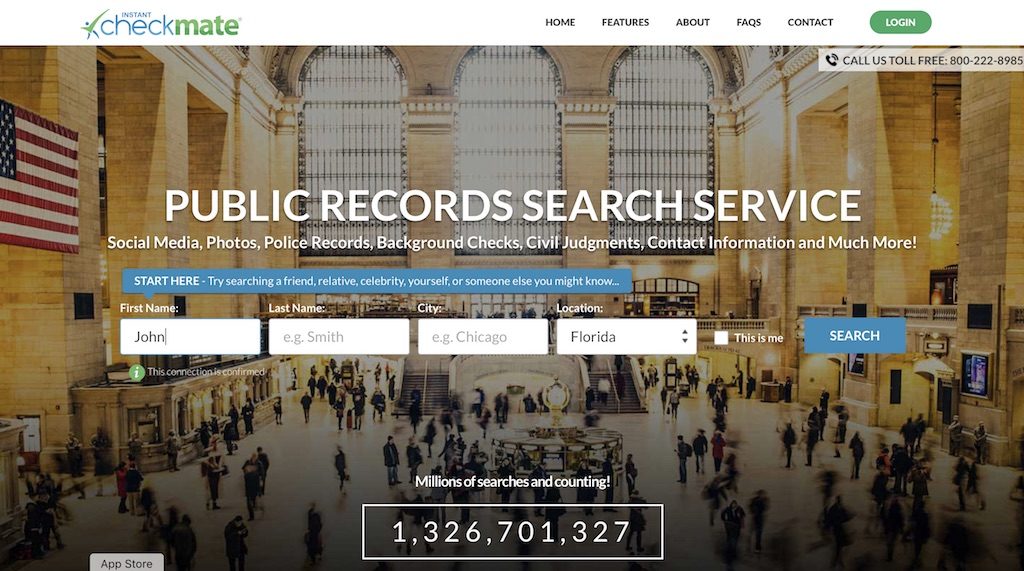 Instant CheckMate is a site that is guaranteed to deliver super-fast results every time. It was the fastest site we tested and even more impressive was that its results were also as accurate and detailed as many of its competitors. Instant Checkmate even coped well with misleading information and its combination of speed and accuracy is a real selling point.
But there is more to Instant CheckMate. It offers a well-designed desktop dashboard and neat mobile apps, both of which make using this site a breeze. Reports are simple to navigate and the customer support staff are helpful and treat you as equals. The sense that the customer is top priority permeates everything about this service which is a breath of fresh air when compared to some of its competitors.
Subscription rates start at $34.78 per month but can be brought down to $27.82 per month for a three-month deal. This is a bit pricier than some other background checking sites, but for its combination of speed, detail, and customer-friendly service, Instant CheckMate is well worth the money.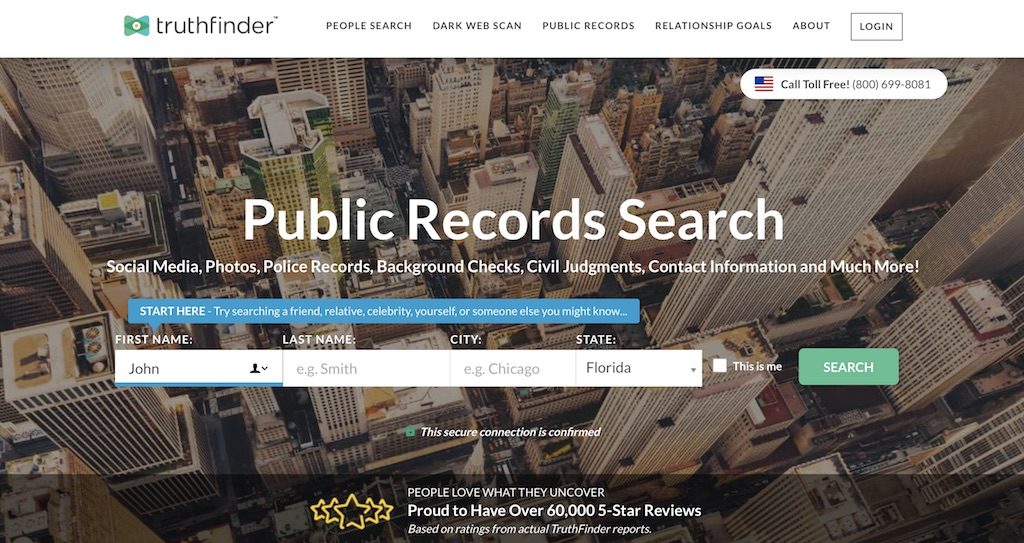 TruthFinder reaches the spots a lot of other background checking sites can't. It's big USP is accuracy and it has an impressive record, even when fed with misleading data. But it also has an uncanny knack of finding everything, even records you had forgotten or aren't expecting to see. It can do this with only the basic amount of information too.
All of TruthFinder's results are compiled in an impressive and detailed report. They also offer user-friendly apps and a desktop dashboard that make using their service easy and fun. We also liked their customer support which is available on a toll-free number and open 24/7.
A one-month subscription to TruthFinder costs $27.78 or you can pay just $23.02 for two months. If you want to pay a little more for their premium package, you can be sure of getting every single bit of information that is out there. It's an impressive service and the all-round TruthFinder package makes this site another one we are happy to recommend.
What criminal offenses will stop you from getting a job at an airport?
If you do have a criminal record, you will need to check carefully whether you are eligible to take a job at an airport.
The FAA maintains a list of crimes that considers will disqualify an applicant from working in an airport.
This list is a long one and includes offenses such as murder, espionage, kidnapping, armed robbery, destruction of aircraft, and carrying a weapon or bomb aboard an aircraft.
If you do have a criminal record, it is advisable to consult the full FAA list to ensure that the offense you were convicted of is not on the list.
Problems with fingerprint background checks
Both the TSA and the FAA require all criminal record checks to take the form of fingerprint record checks. These checks work by requiring applicants to provide copies of their fingerprints.
Those prints are then checked against the official FBI database and any criminal records that are linked to them will be reported back to your prospective employers.
Fingerprint background checks are all the rage at the moment because there is a general belief that they rule out the risk of false positives. Everyone's fingerprints are different, so there is no risk of getting you confused with someone else who might share your name or have other similar personal details.
Unfortunately, in reality, fingerprint background checks can create more problems than they solve. There are a number of reasons for this:
Data shortage: Fingerprint background checks almost always source their information from the FBI's Integrated Automated Fingerprint Identification System (IAFIS). This contains almost 70 million records. But regular criminal records databases can contain in excess of 500 million records meaning some offenses can be overlooked.
Inaccurate data – The IAFIS will have a record linked to your fingerprint if you have ever been arrested for a crime. But it will not detail whether you were charged or convicted. As a result, employers can see details of an offense you were never even charged over and assume the worst.
Witness data – There are lots of reasons why you might have given your fingerprints to a law enforcement body. If you witnessed a crime or were just present at a crime scene you are likely to have. But all this data is loaded onto IAFIS and can show up on an airport criminal background check.
Summary
It is perfectly understandable that the security and verification process for jobs at airports is more robust than in most other industries. But that doesn't change the fact that the process is still complicated and confusing for many.
In this guide, we have attempted to demystify the process and explain who sets the rules, how the process works, and what information they are looking for.
We have also outlined how you can check your own records to see if there is anything on there that might preclude you from a job at an airport and recommended the best public background checking sites to use for this.
Have you ever fallen foul of an airport background check? What happened and was there anything you could do about it? Do you wish you had known more before applying for the job? Do you have any tips for others who might worry about failing an airport background?
It is always useful for readers to learn about the experiences of their peers, so please do share yours with us today using the comment box below.