Recuva (Download): Is Recuva Safe to Recover Lost Files?
People lose treasured photos or urgent work documents all the time, and that also applies to PC users and their files.
If you misplaced or accidentally removed essential files from your computer, it might seem like a desperate situation. However, you can turn to data recovery tools for help — like Recuva.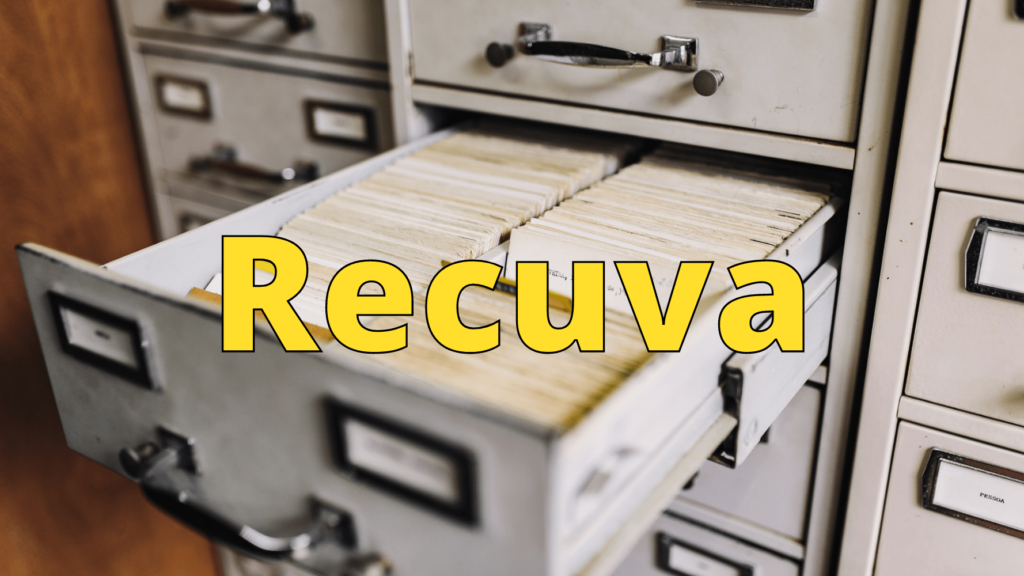 What is Recuva?
Made by developer Piriform, the same one behind the well-known CCleaner application, Recuva is a lightweight program that specializes in finding and recovering files that you lost, accidentally deleted, or changed your mind about.
It provides a simple wizard that rookies can effortlessly configure to start a scanning operation. But it also comes with more advanced settings for skilled PC users who know what they are doing.
How to download Recuva
The tool is completely free for personal use. You can download the Recuva data recovery program from the official website. It supports only Windows (both 32-bit and 64-bit).
There's also a professional edition available for personal usage, which comes with advanced file recovery, support for virtual hard drives, automatic updates, and premium support.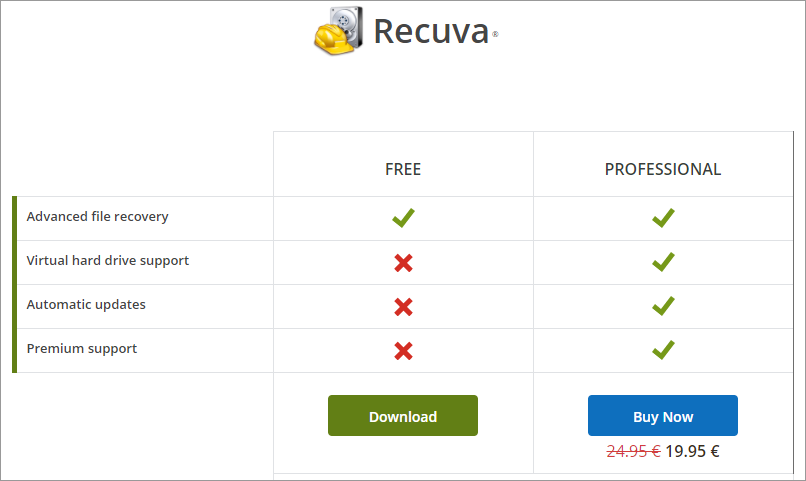 To use Recuva commercially, you have to turn to CCleaner Business since it's integrated with this software application.
If you're interested in the Recuva portable edition, check out rcvPortable on PortableApps.
You can run it straight from an external disk, a local folder or a cloud location without having to go through the setup operation. It's also the best way to avoid third-party offers during installation.
Setting up Piriform Recuva
During the setup operation, you can create program shortcuts, modify the default installation directory, and add Recuva to the right-click menu of Windows so that you can quickly scan any custom file or folder for data recovery.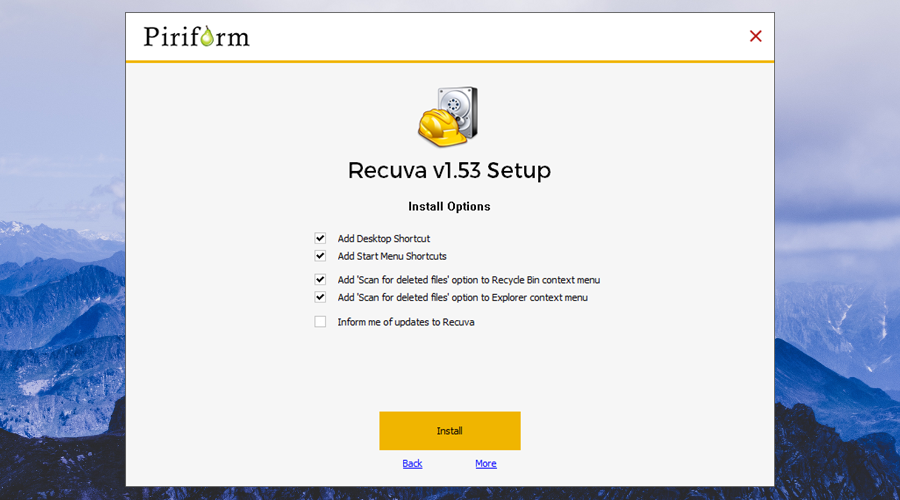 Keep in mind that, if you don't have Google Chrome installed on your computer, Recuva might attempt to download and install it (but not without letting you know about it). Make sure to halt the setup procedure until you decline any unwanted offer.
How to use Piriform Recuva
When you launch Recuva, you can use the wizard to easily tell the app what to do:
You can also switch to advanced mode to explore more options: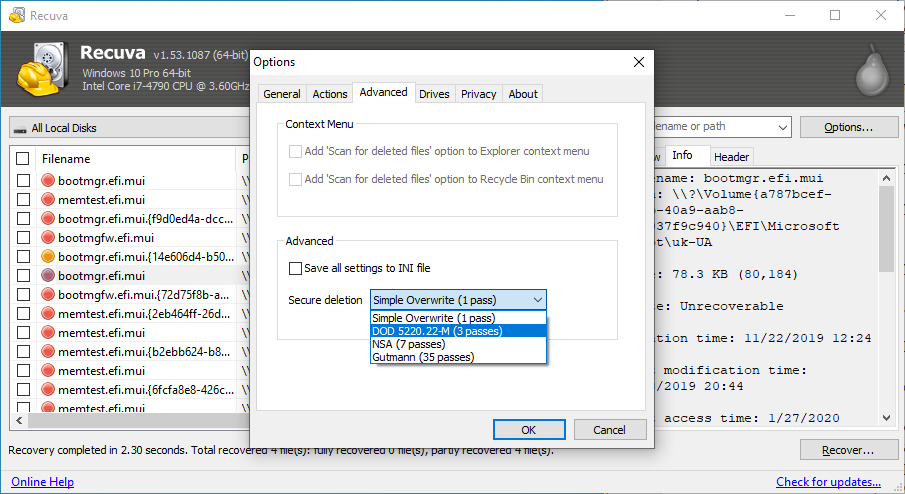 Select a different disk or drive to scan for deleted files
Scan file contents instead of file names
Preview images, file properties, or file structure using hex display
Enable or disable deep scan
Include files found in hidden system directories, zero-byte files, non-deleted files, and securely overwritten files
Restore the original folder structure when creating the list of results
Securely wipe free space to make sure deleted files can't be retrieved with tools like Recuva
Is Recuva safe?
Yes, it's perfectly safe to use Recuva, according to its VirusTotal report.
Some Internet users think it's malicious behavior that Recuva asks them to install third-party software like Google Chrome, so it's worth taking this into account. To avoid this scenario, you can opt for the portable version of Recuva.
Furthermore, you should be careful when choosing the saving directory of the recovered files. When it comes to data recovery solutions, it's always recommended to save files on a different drive than the source.
Conclusion
Piriform Recuva is a reliable data recovery tool that delivers excellent results. It scans the computer fast, identifies many deleted files, and doesn't slow down the system in the meantime.
Plus, it's wrapped in an intuitive interface that beginners can explore with ease. Some advanced options are reserved for experienced individuals, too.
However, it's not advanced enough to find files on formatted disks. Nevertheless, Recuva is definitely worth it, especially when considering that it's freeware.