Samsung Data Migration: How to Use The Tool to Move Your Data
If you have recently purchased a Samsung SSD, the best way to move your data from an older hard drive and back up everything is by using Samsung Data Migration.
As you probably guessed, it's a backup software solution created by the Samsung company specifically for its line of HDDs and SSDs.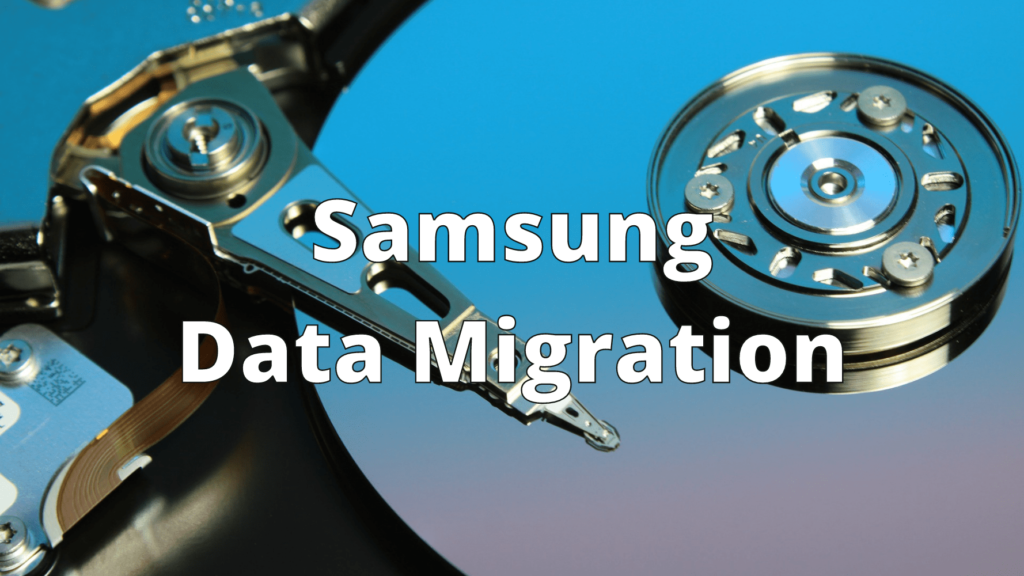 Unlike other data backup utilities, Samsung Data Migration is incredibly easy to use, thanks to a clean interface with straightforward options.
You can use it to quickly and safely migrate your information to another disk, whether you're interested in backing up personal data, application software, or your entire operating system.
We'll show you how.
How to download Samsung Data Migration

Visit the Samsung download page
Scroll down to the Data Migration section
Click Samsung Data Migration Software for Consumer SSD to extend this section
Click Download next to Data Migration Software
The tool is completely free to use. It supports only Windows operating systems, as well as the MBR and GPT boot sector types.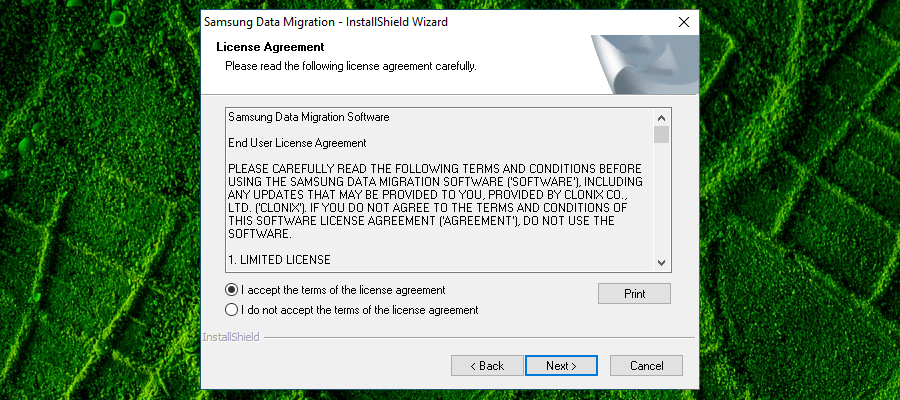 Setting up the app is fast and easy since all you have to do is select the setup language and review the license agreement.
How to use Samsung Data Migration
Before using the Samsung Data Migration cloning tool, it's a good idea to check your operating system for corrupt sectors. You can easily do this using the chkdsk tool:

Run Command Prompt as admin
Enter chkdsk and patiently wait for the results
If Windows identifies any bad sectors, run /f chkdsk
Restart your computer
After chkdsk, fire up the Samsung migration software tool and do the following: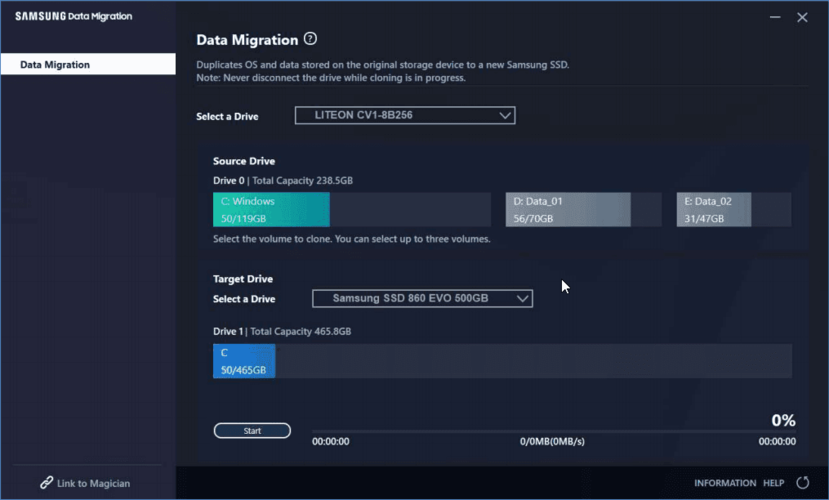 Make sure you have a Samsung SSD attached to your computer unit
Click the refresh button if the SSD isn't accessible in the main window
Select the source drive from which you want to copy data
Set the target drive to your Samsung SSD if it wasn't auto-selected
Click Start and wait
What else you should know about Samsung Data Migration
Before inserting the Samsung SSD on which you wish to migrate all your information, check to ensure that it doesn't contain any critical data. If so, create a backup somewhere. That's because the data migration solution automatically formats the SSD before copying your OS.
If your operating system isn't installed on the source disk, then Samsung Data Migration won't work. It's not a regular backup utility for copying personal files and folders.
Encrypted disks aren't supported either, which means that you have to eliminate any password protection to be able to read them.
During the data duplication process, suspend all your computer activities. Otherwise, you risk corrupting your disk.
You shouldn't disconnect the Samsung SSD from your PC until the migration app lets you know the operation was completed successfully.
It's impossible to choose the exact data you wish to duplicate with Samsung Data Migration. Your entire operating system is selected by default, even the System Reserved Partition.
If you're wondering if Samsung Data Migration works with other SSD – it doesn't.
Conclusion
The tool does its job flawlessly. You can use Samsung Data Migration to copy everything from an HDD to an SSD easily – just select the source and destination, then click a button to start the cloning job.
It doesn't take too long, depending on the size of your disks. It's highly intuitive and totally free to use.
However, Samsung Data Migration can't replace a complete backup solution. So, if you're looking for a reliable tool to help you regularly create safe copies of your files, folders, applications, and operating system, you should look somewhere else.