SharpKeys Download and Install for Windows 10
A faulty keyboard can cause a lot of problems on your computer. For example, you might lose a gaming match just because your movement keys aren't working properly anymore.
In such scenarios, the logical solution is to buy a new keyboard. Until that happens, however, you can turn to keyboard mapping software tools like SharpKeys.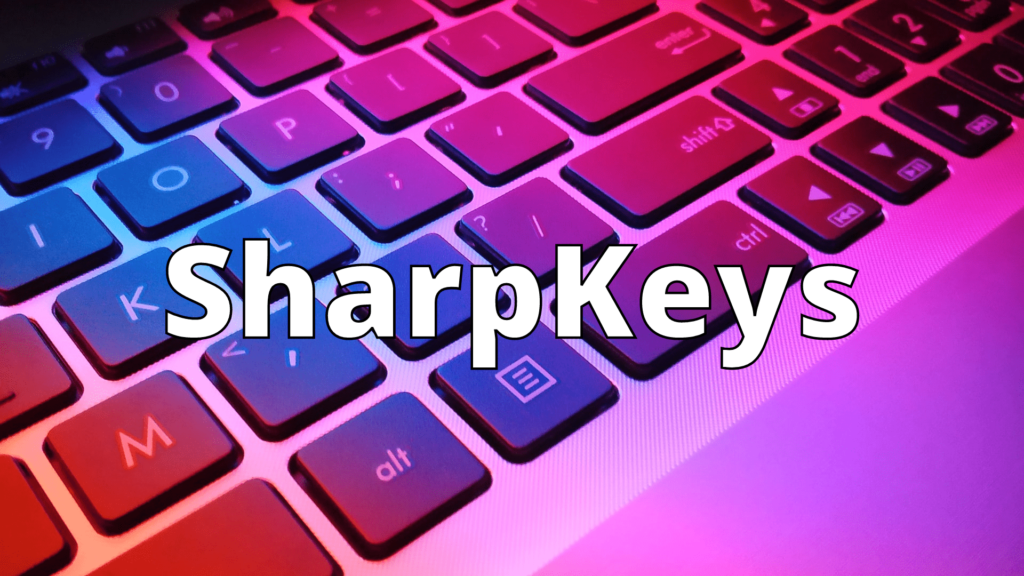 Created for Windows computers only, SharpKeys is a tiny tool that provides you with a simple and effective registry hack. It makes it possible to change the default layout of your keyboard.
The software utility also supports hotkey combinations like Ctrl + Alt + key or Ctrl + Alt + Shift + key, as well as web navigation keys like Back, Forward, or Home.
How to download SharpKeys
You can download SharpKeys for Windows 10 and older Windows versions from the official website. It even works with Windows XP. Just keep in mind that Microsoft .NET Framework must be installed to be able to run this program.
Two types of files are available for SharpKeys download: a MSI file that runs an installer, and a ZIP file that makes the application portable and makes it possible to launch it directly from a removable storage unit.
The setup operation is pretty basic, allowing you to set the install folder. If you go with the portable option, you can unzip the archive anywhere on your PC and launch SharpKeys right away.
How to use SharpKeys
Select a key to map from the first column and the new key from the second column
Alternative, press Type Key under every column to type the old and new key instead of selecting it from the lists
Keep doing this for every key you want to map
Reboot your computer
To revert changes to default, all you have to do is click the Delete All button. In fact, for any new additions, edits or removals you make to the keyboard, you must confirm them with the Write to Registry command and reboot your computer.
To create multiple profiles with different key layouts, click Save keys and specify a file name and destination. You can later change profiles by using the Load keys command and selecting a file.
Is SharpKeys safe?
According to VirusTotal reports, SharpKeys doesn't contain any malware and is 100% safe, whether we're talking about the MSI file or ZIP archive.
Some users might be rightfully concerned about using this key mapping tool since it means making changes to the registry. But they shouldn't be.
SharpKeys doesn't modify anything in the system registry except for the entries in charge of the keyboard.
Furthermore, there's no chance of causing conflicts by duplicating key mappings like associating one old key with two new keys instead of just one. That's because SharpKeys doesn't confirm conflicting key layouts.
And, if you change your mind about using SharpKeys, you can always return to the original keyboard settings by removing all settings.
Conclusion
There are certainly many other software applications that offer more elaborate options and configuration settings than SharpKeys.
But this tool is tiny, freeware, and incredibly easy to use. You don't have to keep it running in the background either.
Plus, it leaves no footprint on the system's performance since it basically offers a graphical interface with shortcuts for registry hacks.
It's worth keeping the portable edition of SharpKeys in your collection of no-install apps, just in case you start having problems with your keyboard.