Amarok 2.5 For Ubuntu, Now With gpodder.net Synchronization
Amarok is a famous cross-platform music player, which provides many options to organize a library of music into folders according to genre, artist and album, and allows editing tags, associating album art, attaching lyrics to audio files, and automatically scores music by keeping a play count record of played music files. Recently, a new version for Amarok (i.e. version 2.5) has been released, and is now available in the Ubuntu PPA for Oneiric Ocelot. Amarok  2.5 comes with many improvements, including gpodder.net podcast synchronization, iPod plugin fixes, auto save feature for playlists, Amazon MP3 store and more.
You can install Amarok 2.5 in Ubuntu 11.10 from the following PPA.
sudo add-apt-repository ppa:kubuntu-ppa/backports
sudo apt-get update
sudo apt-get install amarok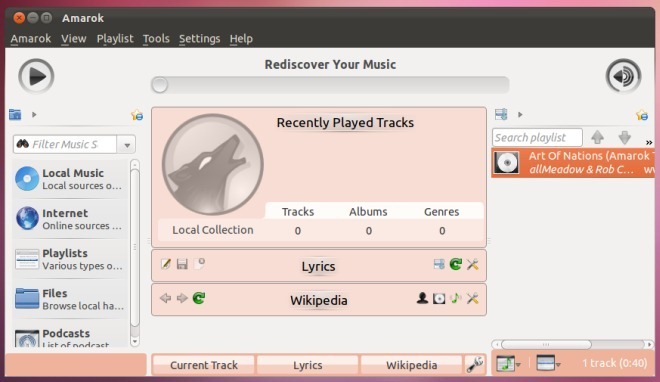 Some of the primary updates in version 2.5 include, better iPhone 3G recognition, auto-save feature for playlists so that they are not lost on Amarok crashes, re-written USB Mass Storage support, stable release for the Windows version of Amarok, bug fixes to the iPod plugin, an integrated Amazon MP3 store, possibility of using formatted strings for prefix and suffix in Playlist's layout items, the option to enable dropping tracks on empty area in saved playlists to create a new playlist, "create new playlist" action in the empty space for the saved playlists etc. Also, compilations are properly marked when transferring music to and from an iPod device, Ctrl+F now activates collection browser and focuses the search collection bar and podcast subscription synchronization, and podcast status synchronization with gpodder.net service.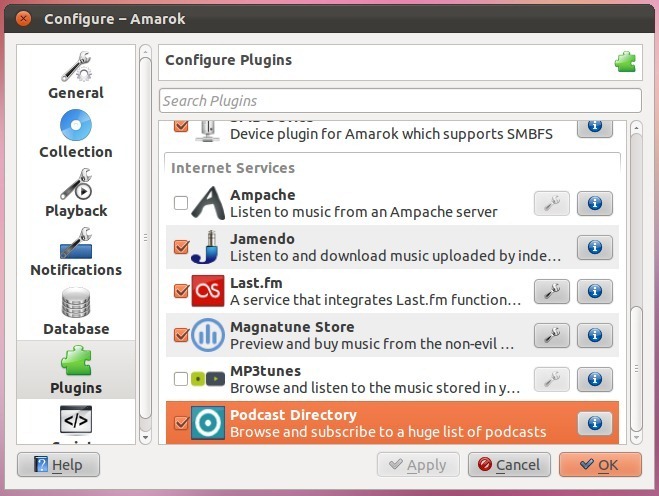 You can download the new version of Amarok for Windows, Mac OS X and numerous Linux distributions from the developer's website.