Avidemux Is Popular Open Source Video Editor For Windows, Mac And Linux
Avidemux is a free open source video editing tool designed to cut, filter and encode videos to numerous formats. It is quite popular in the open source community but underrated elsewhere. It supports a huge set of file types, including popular formats, such as, AVI, MPEGs, MP4 and ASF, using a variety of codecs. Click Open to import video, go to any frame, and select start and end points, using Start button (A button) and End button (B button), to cut a video.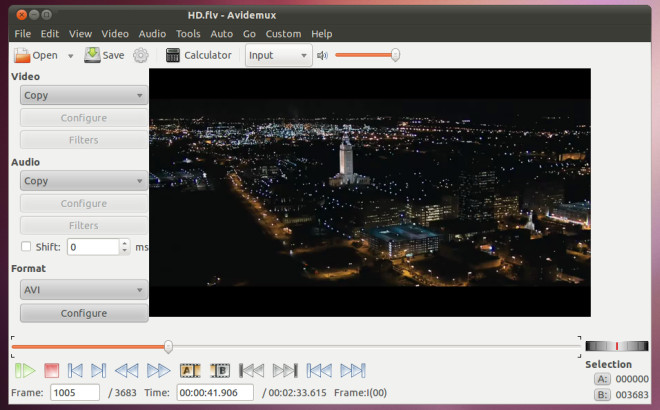 Head over to View menu to manage zoom options, whereas decoding, frame rate, filtering and other options can be set from Video and Audio menus. From Tools menu, calculate the bitrate (same option present on the main menu as the Calculator button), rebuilding frames,  viewing bitrate histograms, scanning for black frames, etc. The Auto, Go and Custom menus contain options to stop, play, pause videos, to switch between frames, and so on.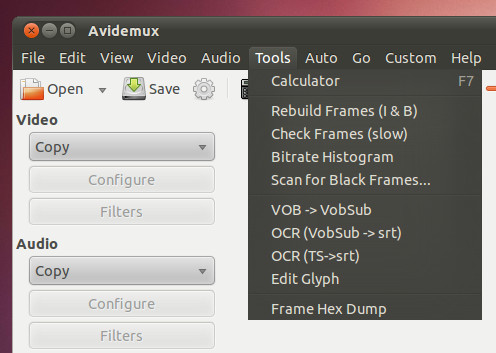 After a project has been successfully edited, you can save it in multiple formats via the Save button (after specifying a desired format). Tasks can be automated using projects and job queue from the Add Job option in File menu. The Edit menu provides basic cut, copy, paste options, along with a Preferences feature that allows setting automation parameters.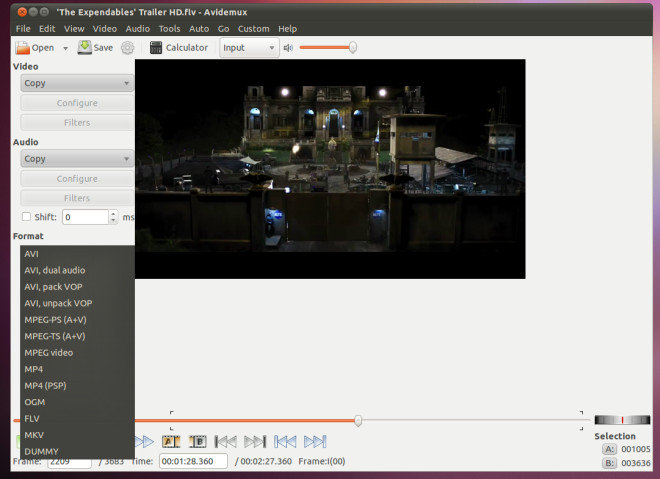 Avidemux is available for Windows, Mac, and Linux based operating systems.