'Back In Time' Ubuntu Backup Tool Is Now Available For Natty
Back In Time is a backup tool for both Gnome and KDE based Linux operating systems. Recently, its package was updated on Launchpad for the Natty version of this app. Back In Time can be easily used to take snapshots of your system files and folders,which can be restored later. For example, you can backup your Home directory and restore it in case of a system issues to revert the changes. Although Deja Dup Backup will probably be the default backup app for Oneric, nonetheless, Back In time can be used as a viable alternative by Ubuntu users.
The backup wizard automatically starts when Back In Time is launched. You can also manually start this wizard from Settings. To begin, select a backup directory for saving snapshots and optionally add a schedule time for automatically saving backups.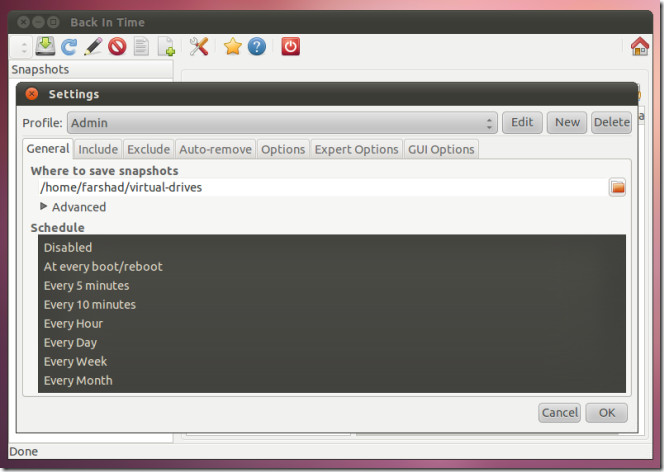 After you've selected the target location, add files and folders to backup from the Include tab. The Exclude tab can be used to add file and folder exceptions to the backup process.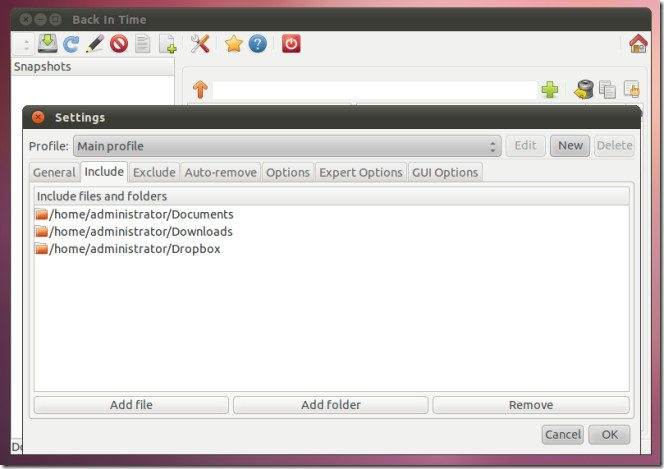 You can select a time frame to automatically remove backup files to conserve disk space from the Auto-Remove files. This will be helpful in saving only the most recent file and folder backups. You can disable snapshots when your laptop is running on battery power, use checksums to detect changes, and preserve extended attributes from Options and Expert Options tabs.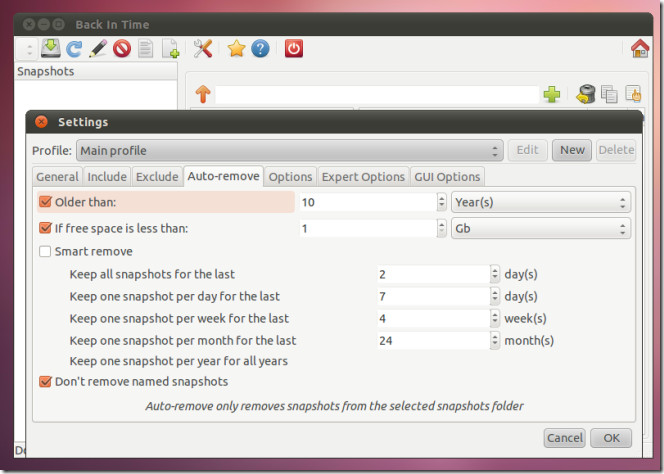 Once you have selected the desired backup options, click on Snapshot from the top toolbar.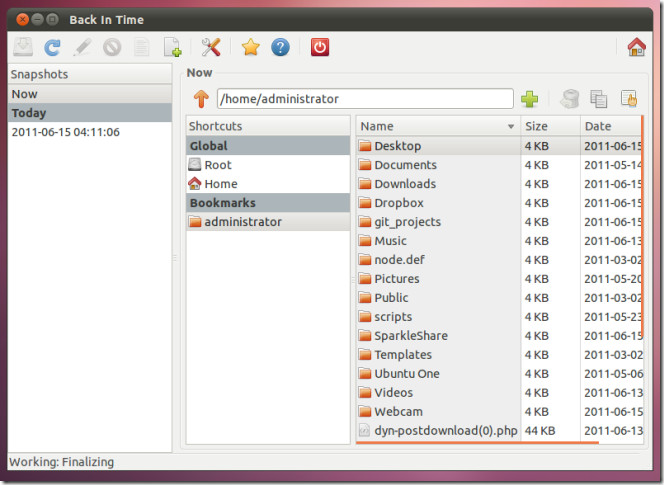 The backup files can be restored anytime from the Restore button (trash can button) present at extreme right of the toolbar.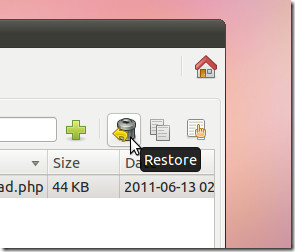 You can download the Deb package to install this app via the Ubuntu Software Center from the Launchpad link given below.