6 Best KDE Plasma 5 Widgets For Your Linux Desktop
One of the best things about being a KDE Plasma 5 user is the selection of widgets they let you install. Thanks to these widgets, users can modify the default experience in favor of something that better suits their needs. People love KDE Plasma 5 widgets and they're spoiled for choice.  This makes finding good widgets difficult for new users. Since there are so many to choose from, we've decided to cover some of the most recommended ones for the KDE 5 Plasma desktop.
Note: each of the KDE Plasma widgets on this list is from the KDE Store.
1. KDE Connect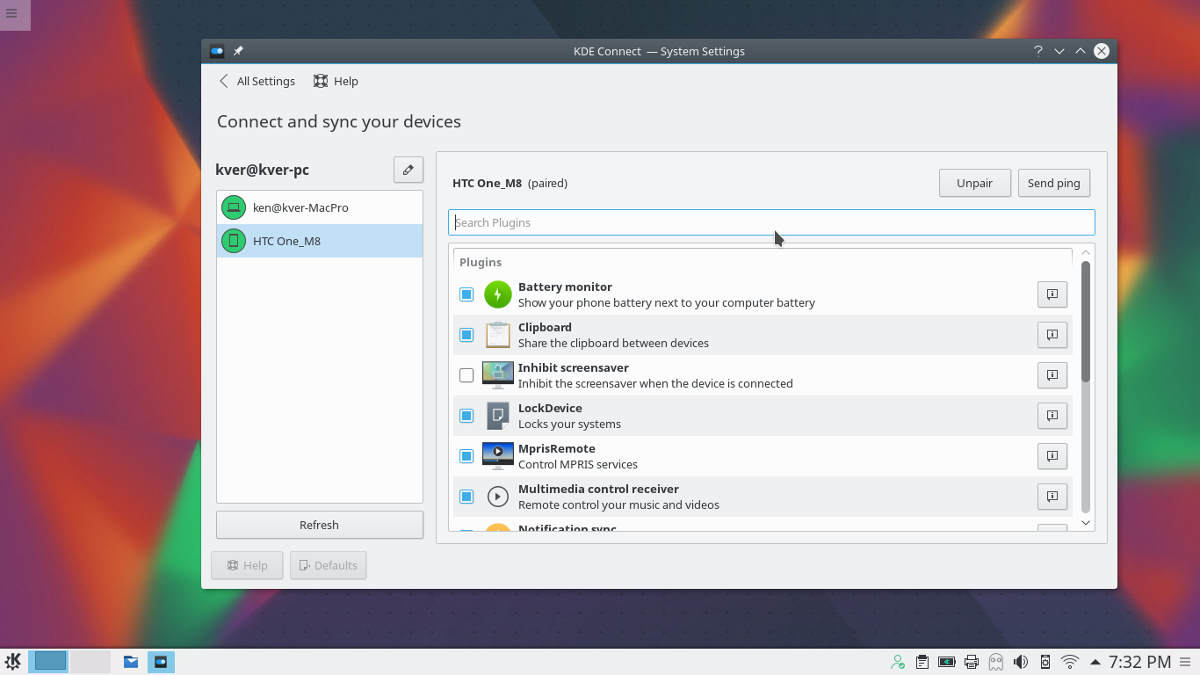 KDE Connect is the best that the Plasma desktop has to offer. This widget allows the Plasma desktop to really stand out from other desktop environments on Linux. With the KDE connect widget, Plasma users can get quick access to notifications, text messages, and more.
Along with syncing notifications, the KDE Connect widget chas the ability to control the connection to a Linux PC with the phone, and even write text too. KDE Connect is a must-have widget for any KDE Plasma fan with an Android phone.
Interested in learning how to use KDE Connect? Go check out our guide on how to set it up!
2. Redshift Control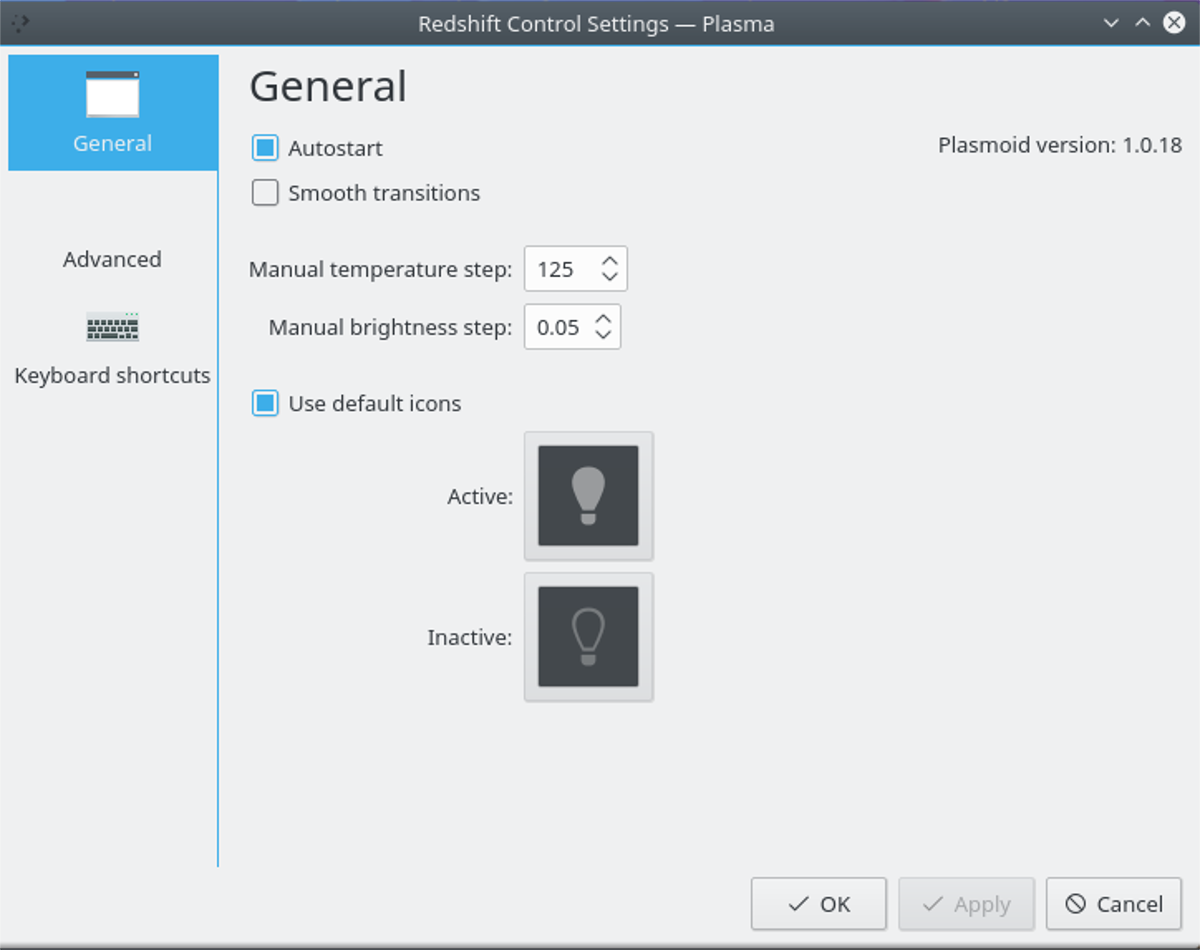 A great way to mitigate blue light on the Linux desktop is with Redshift. It's a command-line based, open source tool that changes the color of your screen depending on the time of day. This program is very popular, especially with users who use their systems for extended periods of time. Trouble is, Redshift is a terminal app, and not everyone has time to mess with it.
Introducing Redshift Control. It's an easy to use control tool for Redshift in the form of a Plasma 5 widget. With it, users can quickly adjust and use the Redshift blue light filter app without creating startup scripts, messing with configuration files and etc.
If you love Redshift but hate configuring it with the terminal, do check this widget out. Check out its page on the KDE Widget store to learn more!
3. Win7 Volume Mixer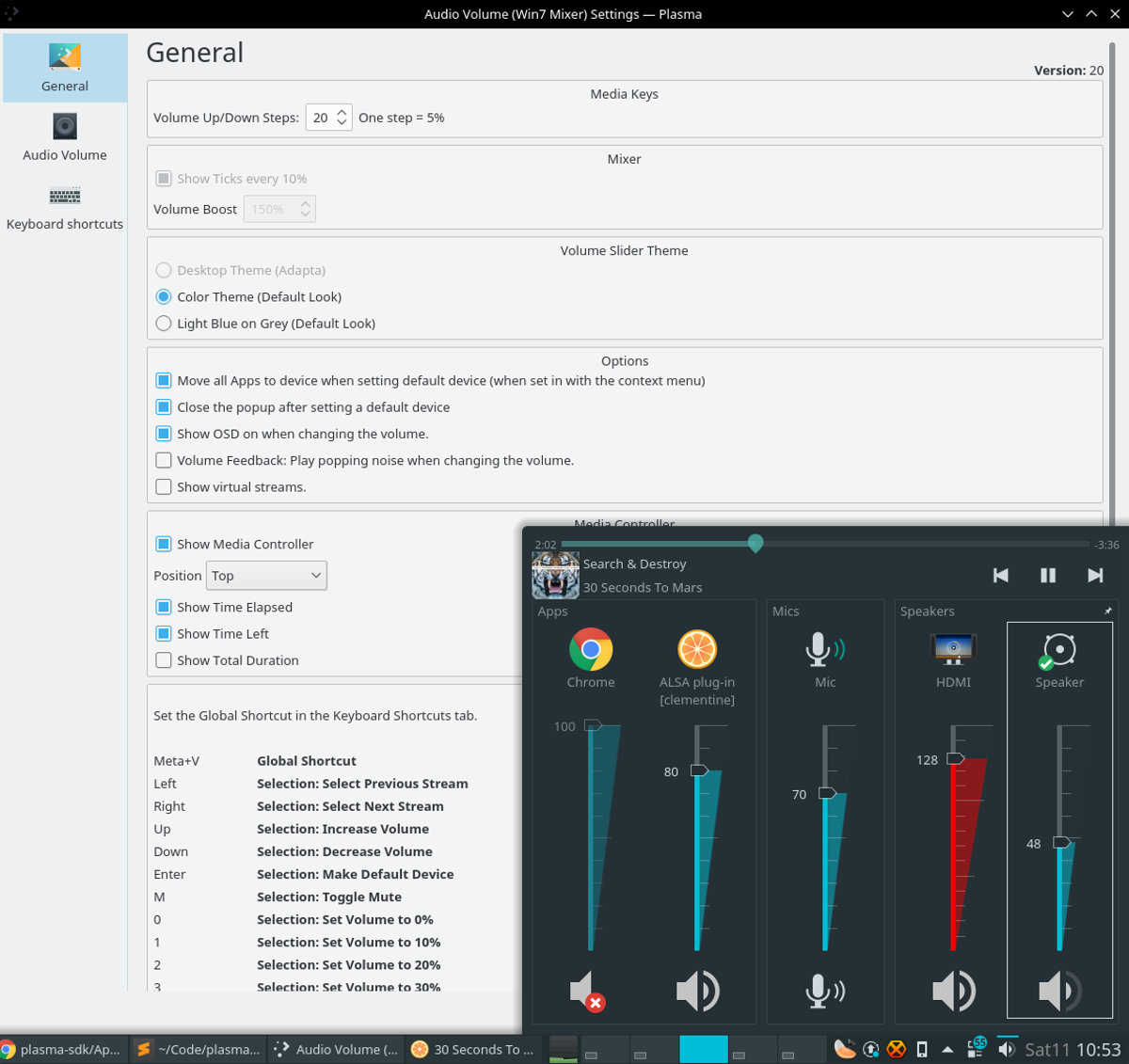 One of the great things about Windows is the volume mixer and its features. Most notably, how it sorts sound output by individual applications and lets you control volume for individual apps. On Linux, the volume is managed a different way (with the Pulse sound server), and most desktop environments treat everything as one output.
It turns out that this stellar Windows feature has been brought to the KDE Plasma 5 desktop via the Win 7 Volume Mixer. Like Windows, this widget sorts volume output based on applications, devices and etc. In addition to sorting sound output better, it also adopts the Windows feature of allowing users to quickly get to sound device properties (with a simple right-click).
Anyone who loves KDE Plasma but hates the default sound applet needs to give Win7 Volume Mixer a try.
4. Event Calendar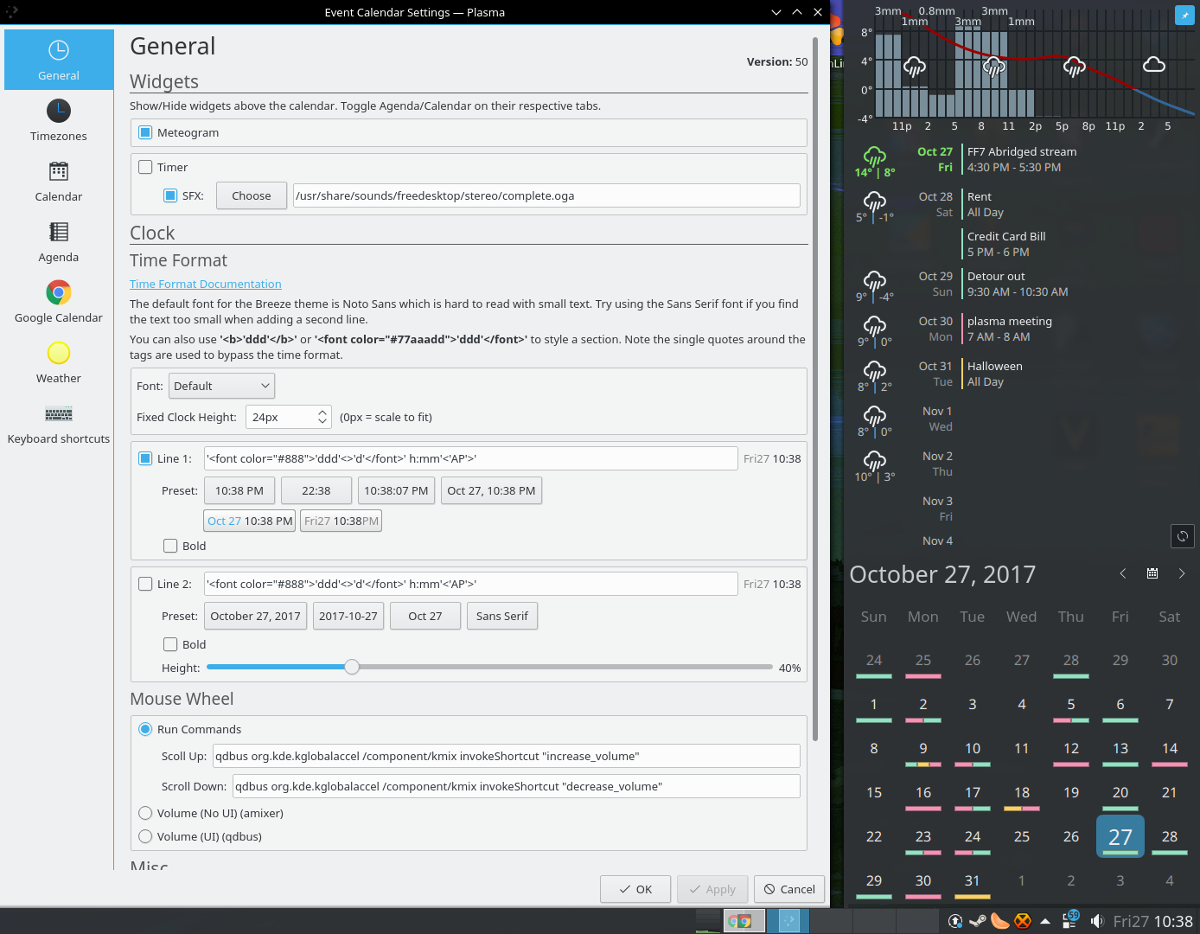 The default Plasma 5 calendar is decent for basic usage but lacks features that most users have come to rely on. This is especially apparent if you compare the default calendar to the Gnome Shell Calendar (which has built-in Google Calendar support). If you're looking to find a better calendar widget for your Plasma 5 panel, look no further than Event Calendar.
Event Calendar has a ton to offer and is an obvious improvement on the basic KDE widget. Notable features include built-in Google Calendar support, weather forecasts, and even a productivity timer.
Like most widgets, Event Calendar is on the KDE Store.
5. KSmoothDock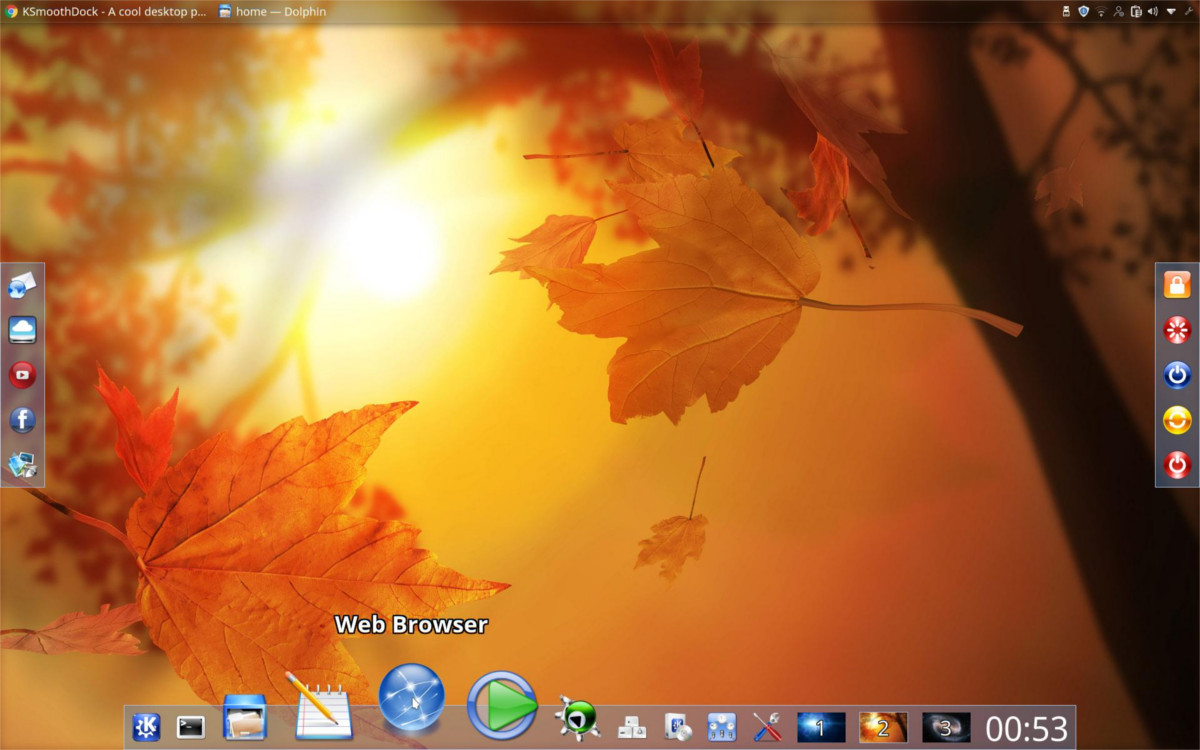 KSmoothDock is a fully-functional, modern dock and panel widget replacement for the KDE Plasma desktop environment. Visually, it's heavily inspired by the dock design used by Apple and even uses the same "zoom" effect when hovering over programs.
Even though KSmoothDock is very Apple-like, it still remains, at its core a Linux application and mimics a lot of panel functionality. Features for the KSmoothDock include support for the KDE app menu, favorites, calendar/clock, workspaces and etc.
Overall, this widget is great to use if you love the KDE Plasma desktop but want a nice dock rather than the traditional layout. Download the widget from the KDE Store here.
6. Simple Menu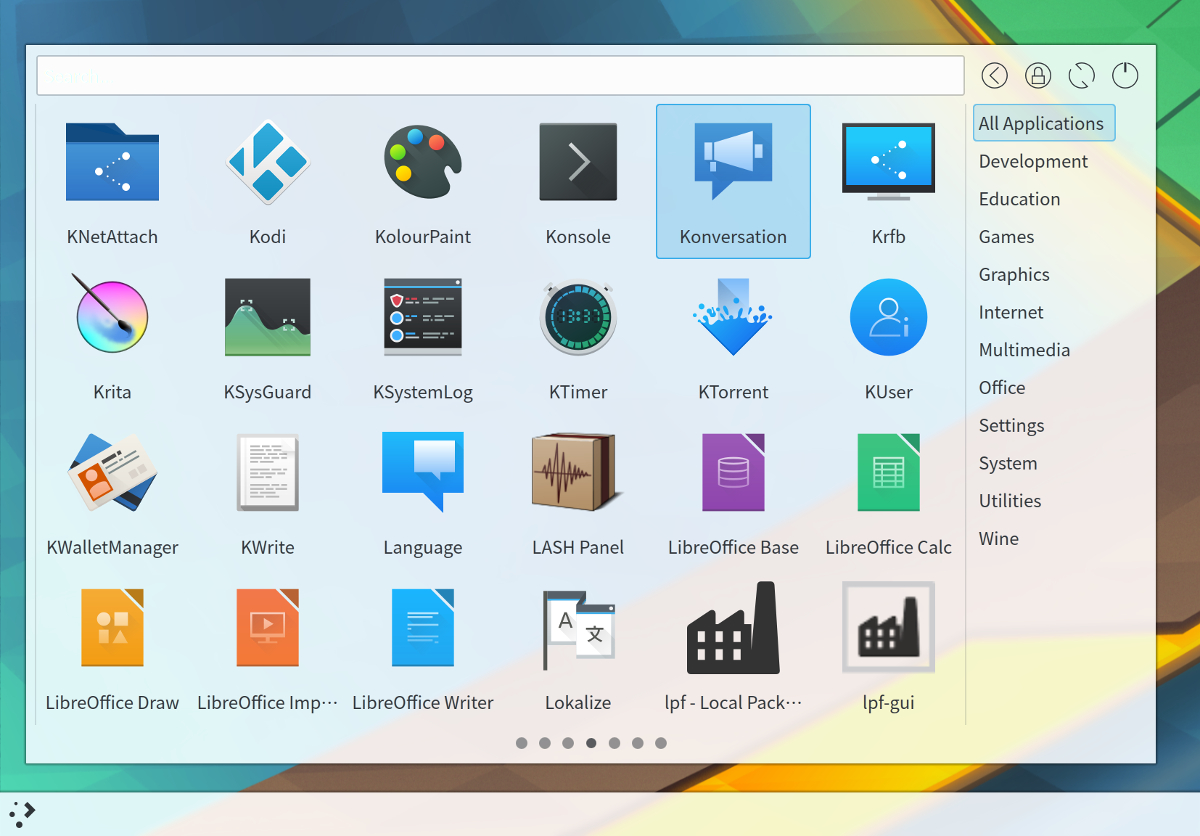 Minimalism is hip these days, especially on operating systems. In a world where we are overloaded with options, simplifying things can be a breath of fresh air. Introducing the Simple Menu widget. It's a slimmed down, simplistic application launcher for the Plasma desktop.
Having a simplistic menu is really appealing to those that love using KDE Plasma 5, but really don't love the overload of options within the default application menu. We can't say that this menu is for everyone, and that's why it's at the bottom of the list, but if you find yourself completely ignoring the "favorites" section of the app launcher, or routinely find yourself wishing KDE had a minimalistic app menu, do consider giving this widget a go.