6 Best Ubuntu Derivatives To Check Out
For as good of an operating system that Ubuntu is, the OS isn't for everyone. Despite being "Linux for human beings," the OS can feel rough around the edges. As a result, many "derivatives" are showing up. These "derivatives" use the Ubuntu Linux operating system as a base, but try to make things easier for users, and overall improve on the experience. While not all Ubuntu derivatives are attempts to improve on Ubuntu, it is worth pointing out that the vast majority of them make this the primary objective in their open source mission.
Make no mistake: Ubuntu is king when it comes to Linux on the desktop. However, if you're in need of something lighter, more straightforward, or more accessible, an Ubuntu derivative is a better choice.
There are many Ubuntu-like OSes out there. For this reason, we've made a list of the 6 best Ubuntu-powered Linux operating systems!
1. Linux Mint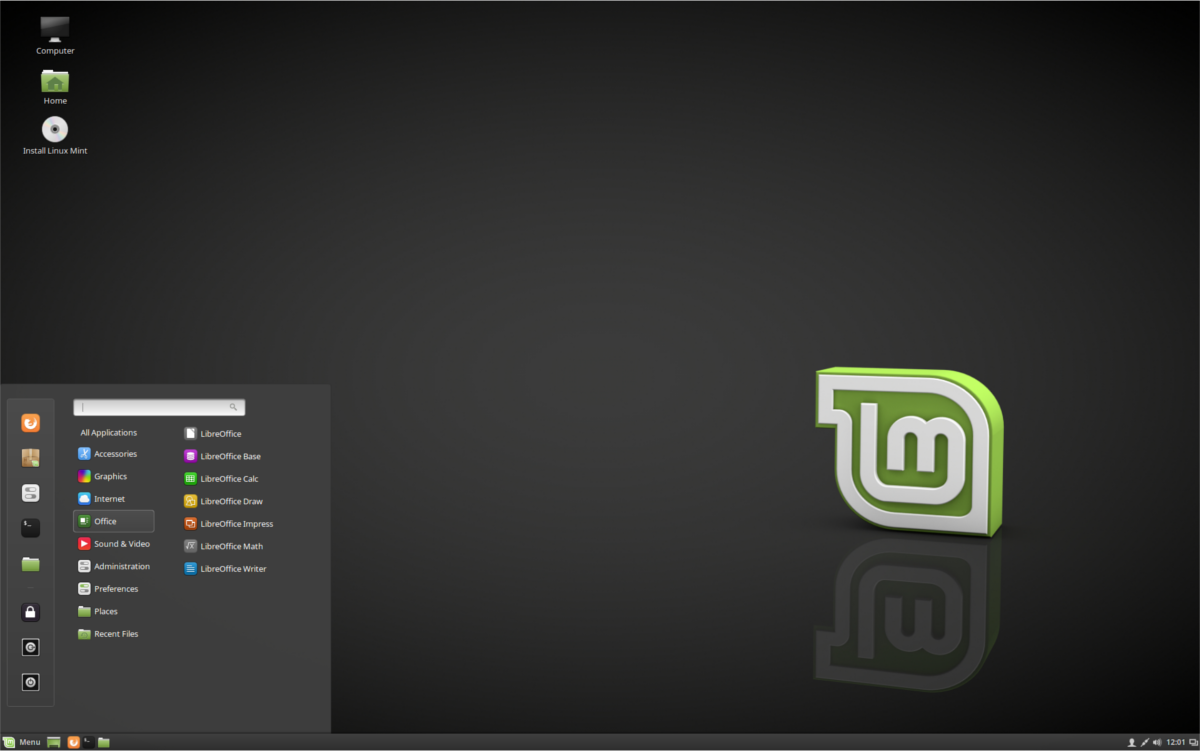 Linux Mint is the most infamous offshoot of Ubuntu and is very popular due to its heavy focus on ease of use, and a traditional "Windows-like" experience.
This distribution offers users many different desktop experiences, but developers strongly suggest that users run the Cinnamon desktop environment on Linux Mint, as the developers maintain it directly.
There are many Linux distributions out there that claim to be "Windows-like," but few can deliver as Linux Mint can. Everything from backing up, to installing drivers and everything in between, "just works."
Notable Features:
TimeShift backup system makes saving your system very easy when a problem happens.
Mint Update educates users on how updates work, with detailed explanations, rather than unknown "updates."
Update tool has "auto-upgrade" feature which allows users to automatically install system updates, rather than having to deal with it.
2. Elementary OS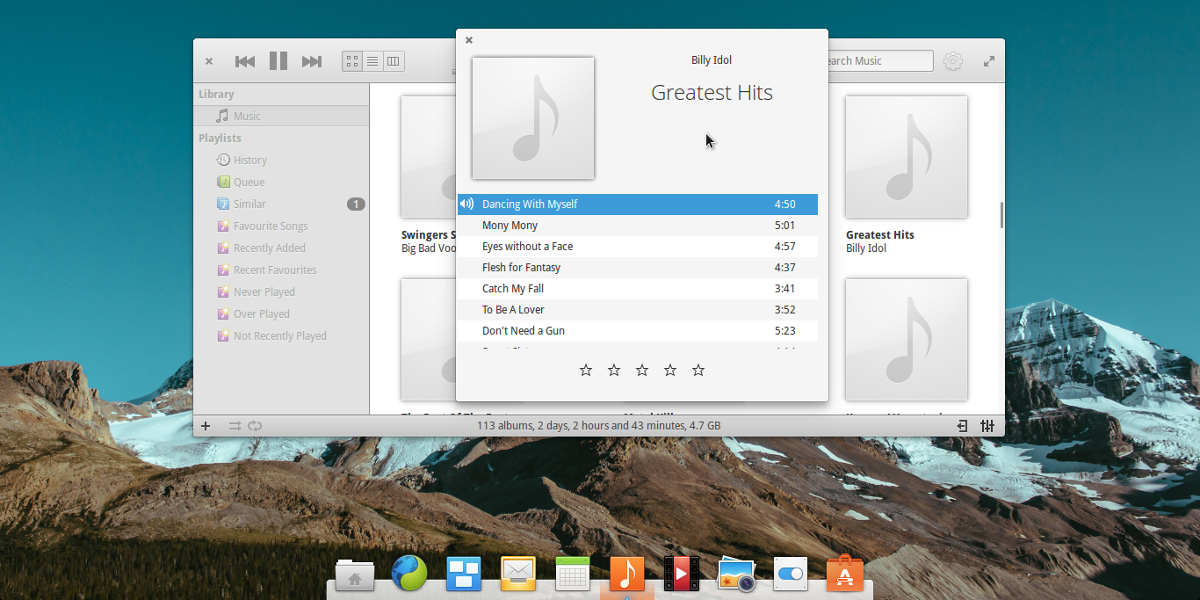 Elementary OS is an excellent Ubuntu derivative with a similar goal to Linux Mint: make the Linux desktop beautiful and easy to use.
Many former Mac users find themselves on Elementary OS, as it's similar to Apple's macOS. It even has an app store like Mac OS! This Linux distribution is great for Mac users, as well as Linux users looking for an Ubuntu-like OS with a focus on beauty, privacy, and simplicity.
Notable Features:
Disables the ability for users to add PPAs by default, increasing security.
Has a centralized software store where users can install apps for free.
Almost all apps in the App Center are aesthetically pleasing and match the overall desktop theme.
Users can purchase apps and support developers they like.
Incredibly lightweight and easy to navigate.
Elementary OS bases itself on Ubuntu LTS for maximum security and stability.
Powerful Nemo file manager in the Cinnamon version of Linux Mint makes finding files and folders blazing fast.
Elementary OS disables the Ubuntu "hardware collection" feature by default for better user privacy.
3. Zorin OS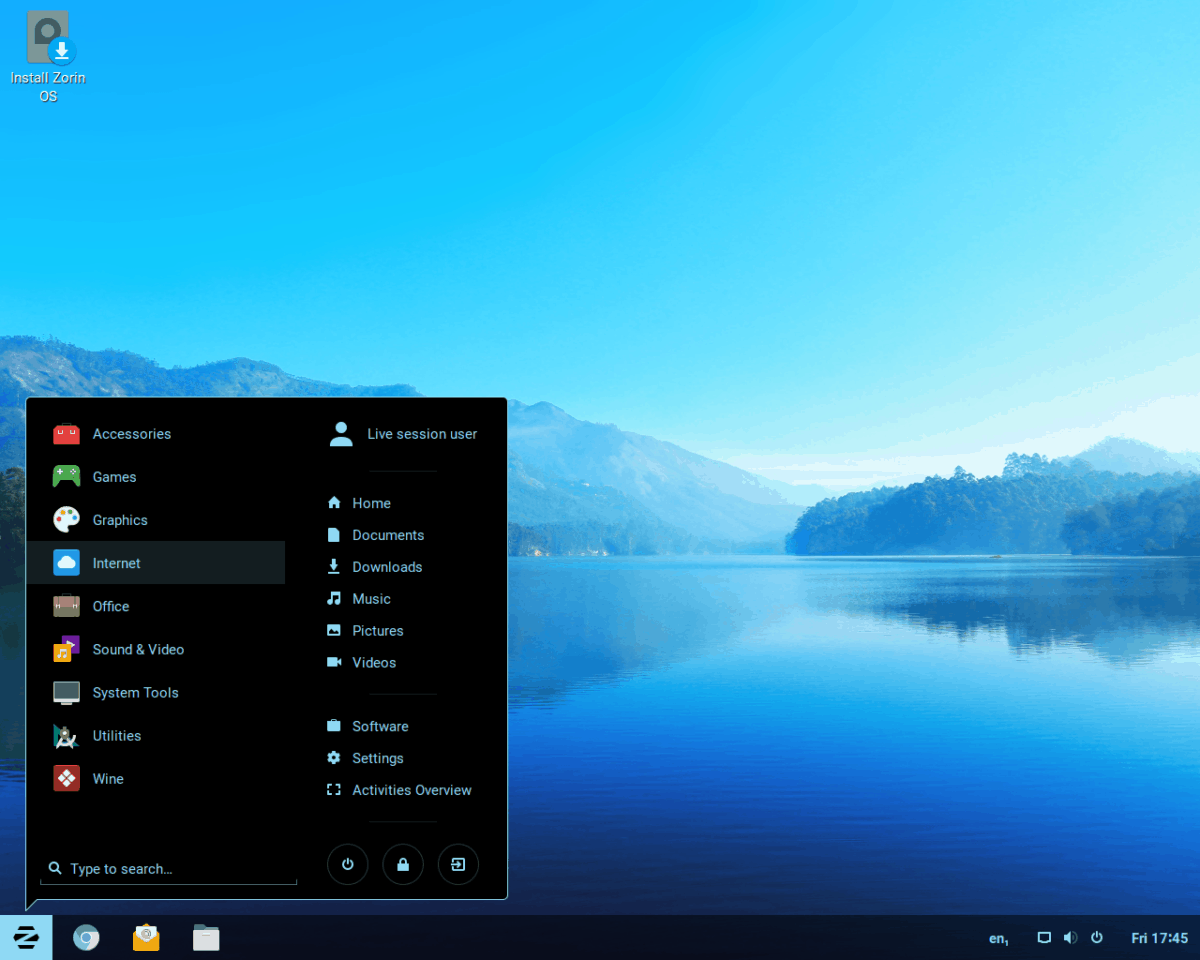 Linux operating systems with a focus on giving users a "Windows" experience isn't new, but out of all of the distros that attempt this, Zorin OS is one of the best at it.
Zorin is a derivative of Ubuntu, and like a lot of the same technology, users come to expect — with a twist: it focuses heavily on letting users run their Windows programs with absolutely no fiddling.
If you found Ubuntu too complicated, and want to use Linux while still having access to some Windows applications, do check out Zorin OS.
Notable Features:
Uses Wine and PlayOnLinux to make Windows applications work with little effort.
The Zorin OS desktop environment can instantly morph into many different layouts, including Windows, Mac OS and even Ubuntu Unity.
Pre-configured to work well with many video games (both Linux and Windows).
Doesn't track it's users and makes a commitment to respecting privacy.
Zorin OS has a pre-configured firewall that blocks advertisements.
4. Peppermint OS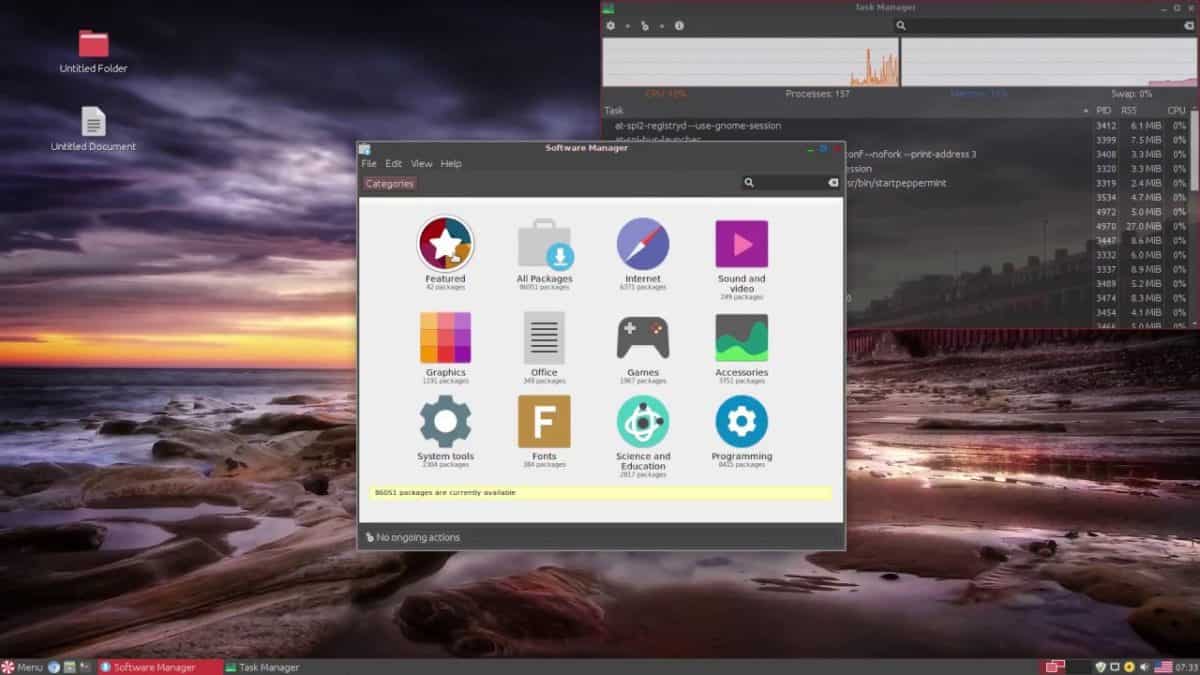 Peppermint OS is a "lightning fast," lightweight Ubuntu derivative with a focus on stability, simplicity, and ease of use.
The operating system uses the Xfce desktop so that users can get a familiar Windows-like setup. Additionally, Peppermint focuses all development effort on Ubuntu's Long Term Support releases, for maximum stability.
The Peppermint OS Linux distribution is an excellent release for those that love the idea of Ubuntu, yet prefer a system that uses fewer resources.
Notable Features:
Peppermint OS's ICE tool can turn many websites into full-fledged desktop applications.
The familiar desktop layout is perfect for users coming from Windows.
Focus on web applications (like Skype, Microsoft Office, etc.) makes it very lightweight and perfect for older computers.
Made on top of Ubuntu LTS for maximum stability.
5. KDE Neon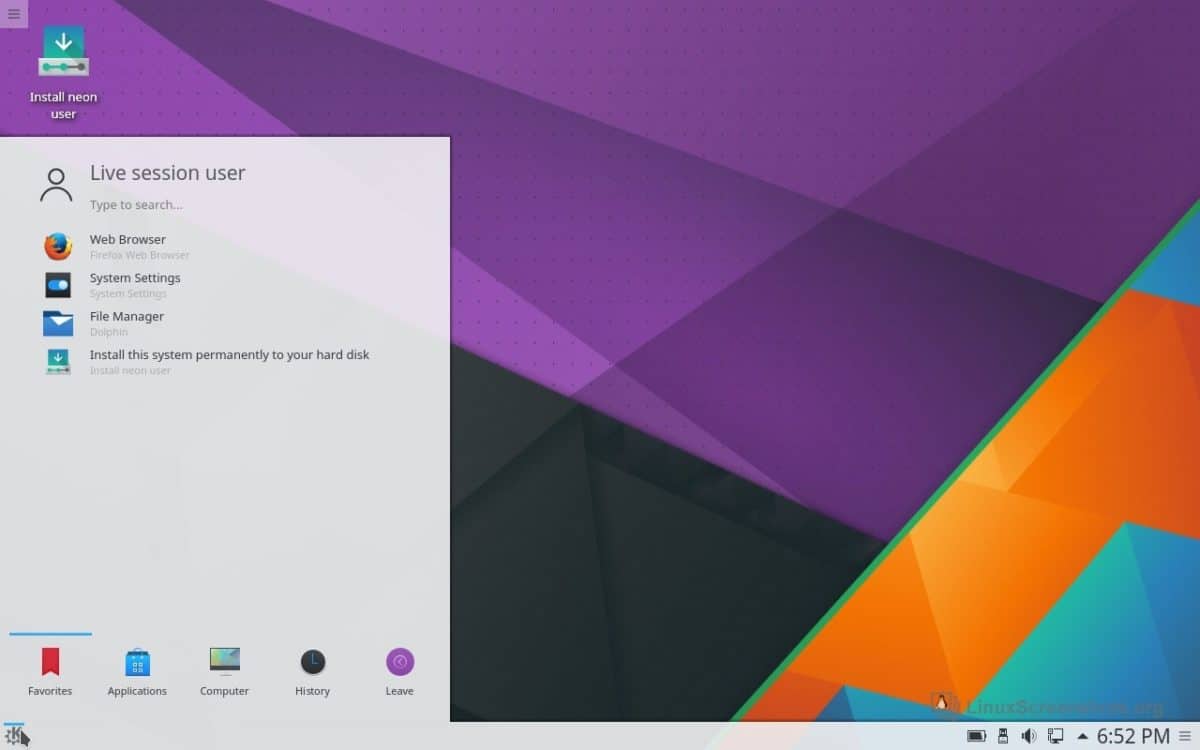 KDE Plasma is a desktop environment that tries very hard to deliver a traditional and beautiful desktop experience while offering up the freedom to make it your own. Many different Linux distributions offer up KDE, but none are quite as good as the Ubuntu-based KDE Neon.
The main idea behind KDE Neon is to offer up the most recent version of the Plasma desktop on a stable Ubuntu LTS release. To be clear, the developers of Neon insist that it isn't a Linux distribution. Still, if you love Ubuntu and everything, but want the most recent version of Plasma, it's KDE Neon or nothing.
Notable Features:
Offers up the newest version of KDE Plasma desktop; something usually only available on bleeding edge, unstable Linux OSes like Arch Linux or Gentoo.
Sticks with Ubuntu LTS, so users don't have an unstable desktop experience.
6. Ubuntu Studio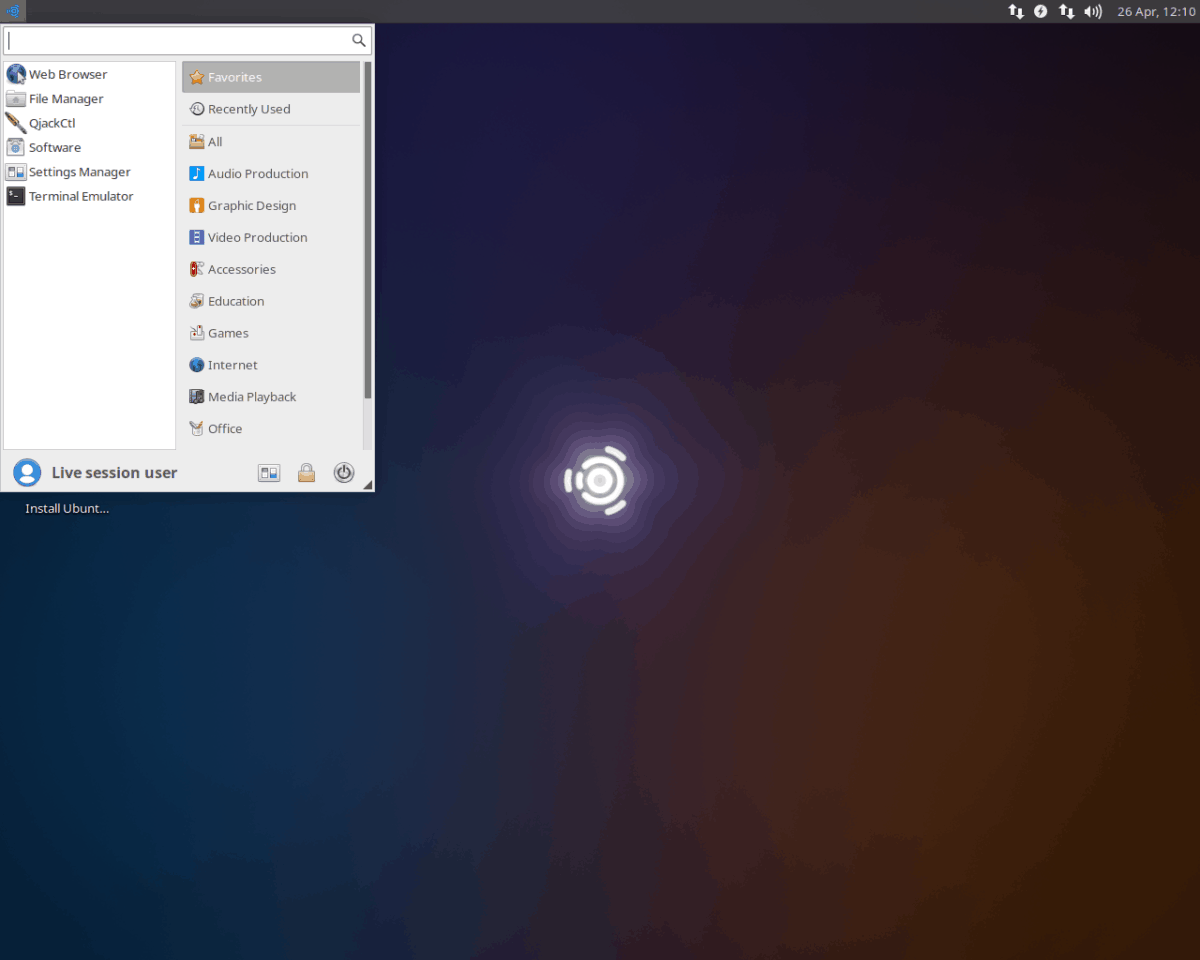 Ubuntu proper is a reliable Linux distribution, but it's not great for media production. True, it's possible to install various programs to make it that way, though there are better OSes suited for the job, like Ubuntu Studio.
Ubuntu Studio is a Linux distribution that bases itself on a relatively recent version of Ubuntu Linux. The primary goal of this operating system is to provide a complete editing/creation experience that is ready to go at a moments notice.
Notable Features:
Ubuntu Studio comes with a full editing suite for audio editors, video editors, photographers, graphics designers, and publishers.
Filled with audio and video codecs not found on traditional Ubuntu.