Cairo Dock Is A Mac Style Dock For Ubuntu Linux
Unity has no doubt added eye-candy to the Ubuntu desktop, however, it has also made it slightly more recourse intensive. Moreover, there have been functionality issues associated with Unity. A better alternative can be to use Cairo Dock (also known as GLX Dock). It is a Mac style dock for Ubuntu, which has now been upgraded to version 2.3 with new applets. It is fully compatible with the latest Ubuntu 11.04 and I personally found it much quicker than the Unity launcher. You can use it with the classic Ubuntu style or Unity 2D. However, once you have installed Cairo Dock, obviously you wont be needing Unity launcher. Another good feature of Cairo Dock is that it also works as a task manager like Avant Window Navigator. However, it is more feature rich than the former, with a MintMenu, Drop to Share and Messaging Menu applets, keyboard indicator, Ubuntu Me Menu, Network Monitor, weblets, Application Menu, notification area, Power Manager, Terminal,  System Monitor, Shortcuts Administrator and much more.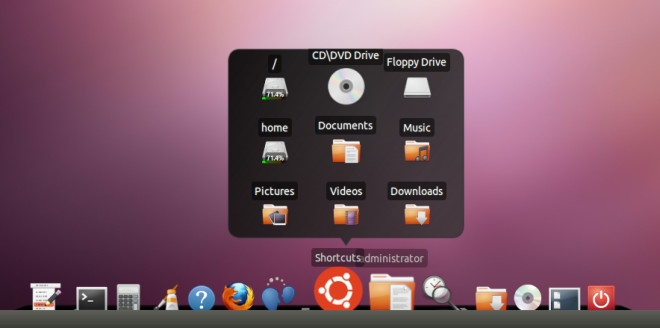 You can get Cairo Dock from the following command line or the download link at the end of this post. Please bear in mind that it requires being launched from Applications –> System Tools  (after installation).
sudo add-apt-repository ppa:cairo-dock-team/ppa

sudo apt-get update

sudo apt-get install cairo-dock