Cinnamon: Gnome Shell Fork With Interactive & Configurable Options
It appears that Gnome shell forks are being updated quite regularly, with new and improved user interface changes that are being designed to deliver the functionality lacking in the original Gnome shell. In a previous post, we reviewed Linux Mint Mate, which is an alternative session for the Ubuntu desktop. Recently, a new version of a Gnome fork was released, known as Cinnamon.  It comes with a Gnome 2 style classic menu and Gnome Shell Activity icon.
You can install Cinnamon by downloading and installing the Deb package from the developer's website. Ubuntu users will have to download and install both the Cinnamon package, as well as the session. After installation, log out and log back in using the Cinnamon login session.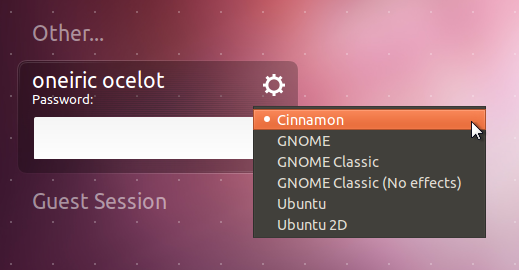 The preferences option located at the bottom right corner of the desktop provides the option to view windows from all workspaces or the current workspace. You can also choose to always group, never group or only group windows when there is limited space. Furthermore, you can restore to the current or native workspace anytime at your convenience.
Version 3.1.1 of Cinnamon was recently released with some user interface improvements, bug fixes and additional features. For example, the menu text has been made configurable, the panel can now be hidden automatically, the overview hot corners can be disabled and the overview icon can be disabled. All these settings are configurable via gsettings. So, give Cinnamon a try, and see if you like it more than the default Gnome shell or the Linux Mint session for Ubuntu. Cinnamon is available for a number of Linux platforms, including Ubuntu, Linux Mint 12 (available from default repository), Fedora, OpenSuse and Arch Linux.