Clementine, Now Available With Spotify & Grooveshark Support
Clementine is a cross-platform music player based on Amarok, which provides a quick interface for searching and playing music from a number of websites. Last year we reviewed the Windows version of Clementine. Recently, it has been upgraded with added support for Spotify, Grooveshark, digitally imported di.fm and Sky.fm radio stations, a new global search feature, which enables searching for music and radio, audio CD support, addition of Amazon as an alternative album art cover provider, and more.
You can install Clementine in Ubuntu 11.10, 11.04, 10.10 and 10.04 from the following PPA:
sudo add-apt-repository ppa:me-davidsansome/clementine-dev
sudo apt-get update
sudo apt-get install clementine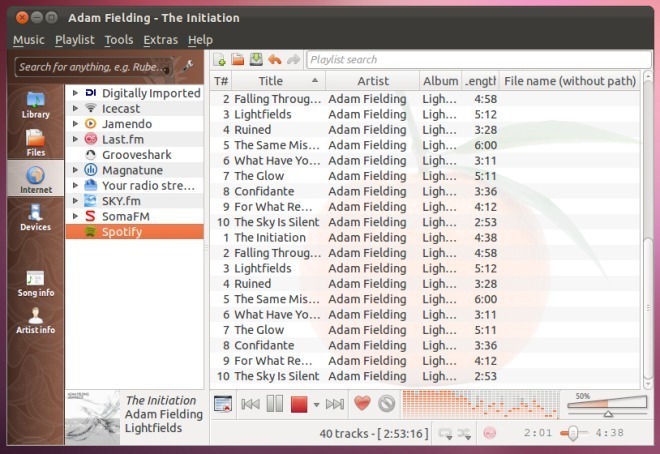 To install additional plugins, click the plugin located on the left-sidebar (e.g., Spotify), and click Yes, when a prompt appears for installing the additional plugin.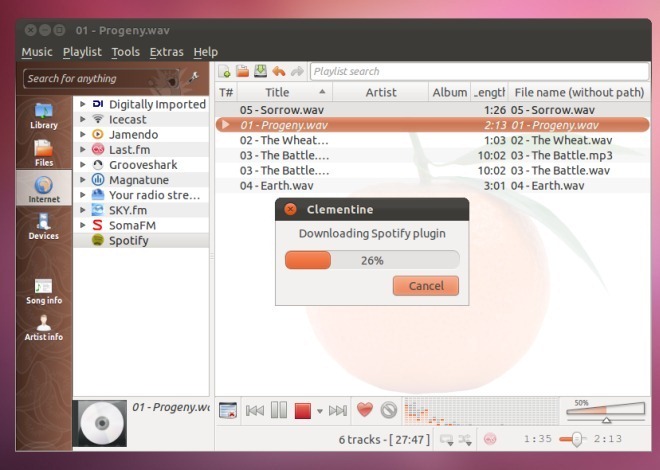 Once done, you can login with your online accounts for the respective service via Tools –> Preferences.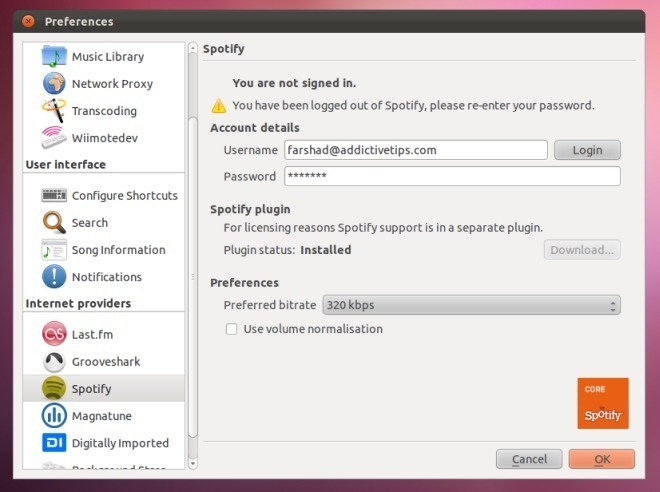 Now, you can allow the artist and album to be specified separately when searching for album covers. The album cover art now searches more cleverly for the best image, rather than selecting the first one it finds. There are also some statistics displayed after the searching for album cover art, as you can see the album cover dimensions on each image. Furthermore, Clementine now also supports dragging and dropping images onto the cover within the edit tag.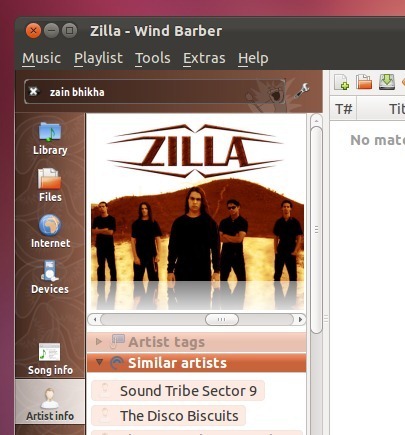 You can download the DEB, RPM, Windows and Mac packages from the developer's website.