Customize Your Ubuntu Desktop With Orta Theme
Orta is an Ubuntu theme which provides options to customize anything from the scroll bars to the desktop panels. In this post we will tell you how to customize your Ubuntu desktop with the Orta theme.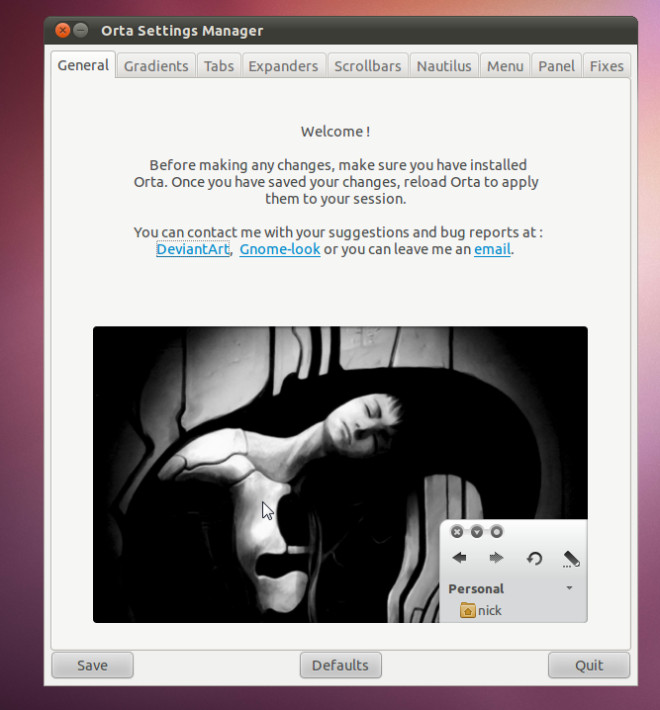 To install the Orta theme open a Terminal from Applications –> Accessories and enter the following commands:
sudo add-apt-repository ppa:nikount/orta-desktop
  sudo apt-get update 

sudo apt-get install orta-theme
Then enter the following two commands to install the emerald decorators and Xfwm4 decorators
sudo apt-get install orta-emerald-decorators

sudo apt-get install orta-xfwm4-decorators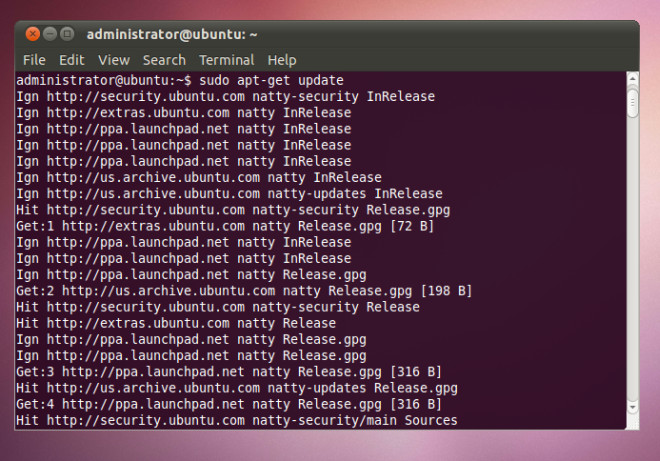 Once Orta is installed, you can configure its settings from System –> Preferences –> Orta Settings Manager. From here, you will get a number of options for changing the look of your desktop. For instance, you can change the size and shape of your panels, tabs, scrollbars, etc.
These settings can be mixed and matched for giving a custom look to the desktop by changing the size, shape, color an design of your desktop components.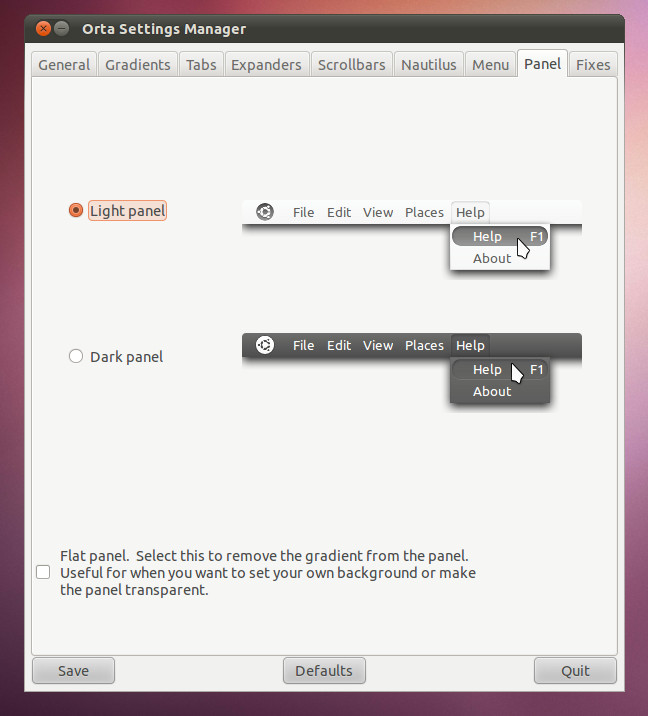 After you have completed the configurations, click on Save. This will result in five password prompts. Enter your password in each case for the changes to be saved to the Orta theme.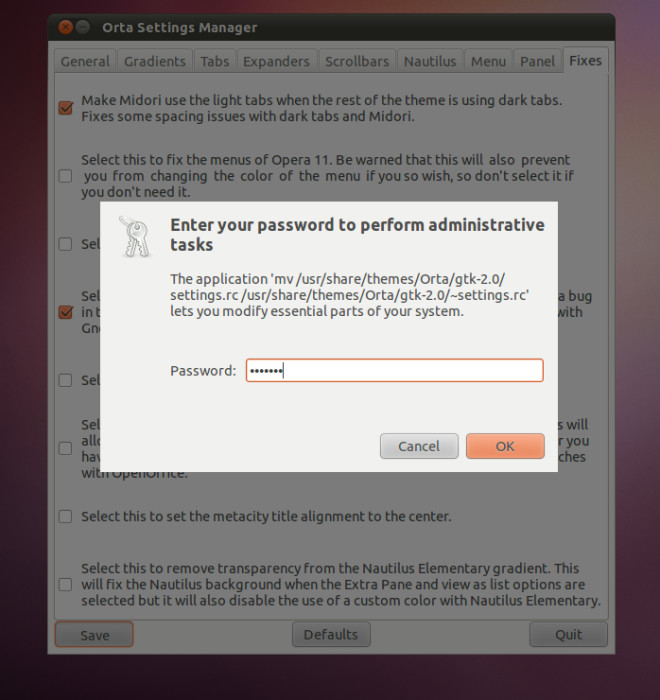 After you have entered your password for each prompt, you will be notified that the changes have been saved. Clicking on OK will open Appearance Preferences.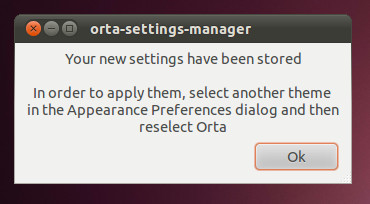 From there, simply select Orta from the Theme tab.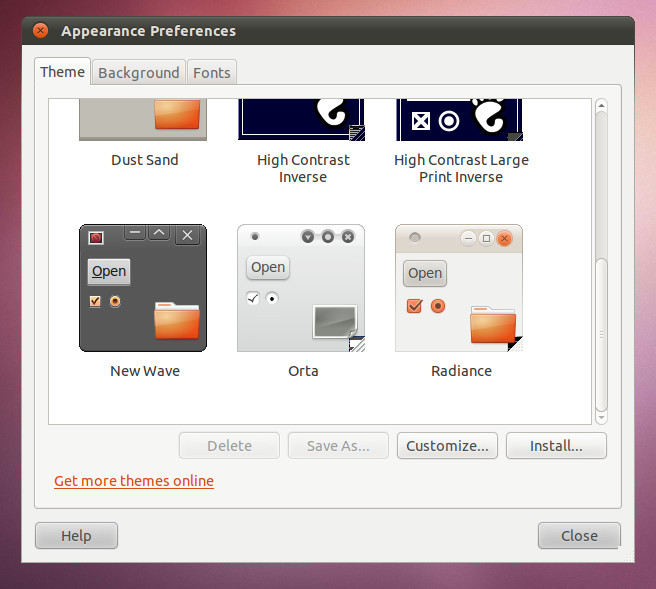 This will apply the selected changes to your desktop.