Disable Auto Sleep To Prevent Laptop From Sleeping In Ubuntu
Let me first introduce to you the role of  Applets in Ubuntu. Applets are small, single-purpose programs which reside in the panel. They can be used to perform any task like monitoring particular aspects of your computer, or to provide useful information about other computers on the networks, etc.
The Inhibit Applet lets the user prevent the laptop's auto-sleeping event when the laptop is inactive. This may be required with old or proprietary programs such as VMWare. Also you might often switch to the power-saving mode when you are watching a movie . This may simply be done using an Applet, and all one would have to do is click the icon for the auto-suspend to be inhibited, and click it again for normal operation.
All applets can be enabled in the same way, to enable the inhibit applet, right click the free area in the Panel and choose the Add to Panel option.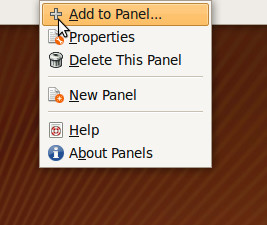 The list of all available items will be displayed, now choose the Inhibit Applet from the list.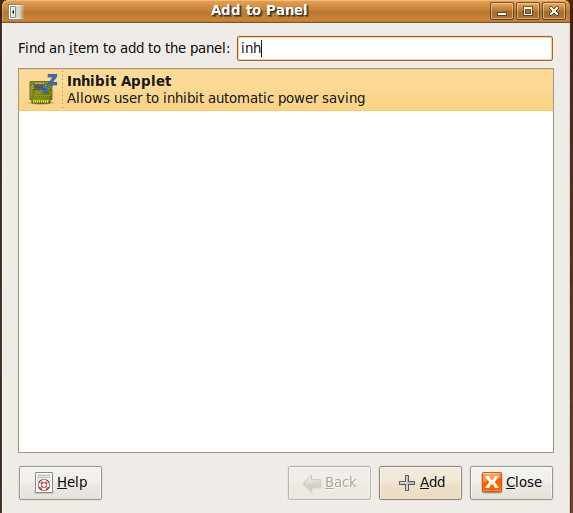 Click the Add button to add this applet to the Panel. Now its very easy to turn on/off the power-saving mode by clicking its available icon on the Panel.

If you don't want to use it then you can simply remove it from the Panel by right clicking it and choosing the Remove from the Panel option. Enjoy!