F-Spot vs. gThumb Photo Manager And Viewer For Linux
F-Spot Photo Manager and gThumb are image management applications that allow users to find, organize, edit, print and share  images on Linux based OS. Both are top notch tools and in this post we will compare the features of these two applications and explain the pros and cons of using them.
Basic Functionality And Feature Overview
The basic functionality of finding, viewing and sorting images is less elaborate (yet simpler) in gThumb as compared to F-Spot. Primary gThumb features include the following:
Importing pictures from a digital camera, hard disk, Flickr, Picasa, etc.
Image slideshow
Index image creation
Web album creation
Image conversion
Image date and time changing utility
JPEG lossless transformations.
Duplicated image finding utility
Write images to CD/DVD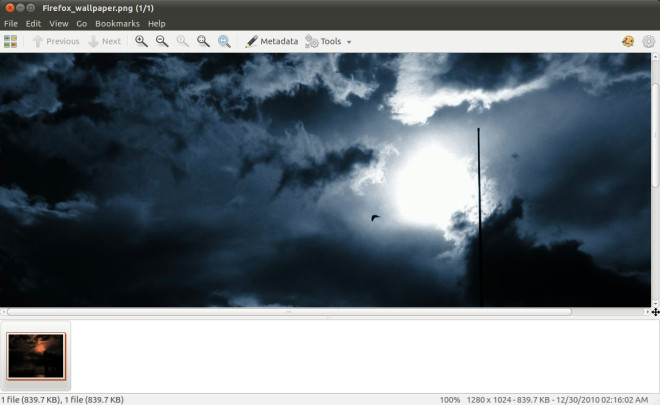 F-Spot on the contrary has its own set of unique and general features. A list of F-Spot Photo Manager's main features is as follows;
Photo CD creation
Image editing
Color Adjustment
Export images to Flickr, 23, Picasa Web and SmugMug accounts
Tag icon editor
Supports for 16 common files types, including JPEG, GIF, TIFF,etc
Options to export EXIP and XMP metadata in images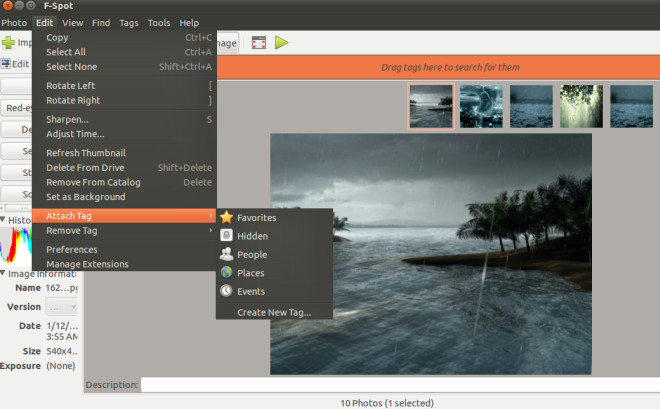 Image Editing
When it comes to image editing, no doubt F-Spot takes the edge as compared to gThumb. F-Spot provides more advanced editing and sorting  options, e.g., red-eye removal, tagging, color adjustment,etc. Whereas, gThumb has more verbose editing tools to work with.
Image Format Conversion
For image format conversion, gThumb definitely has better options than F-Spot. Other than allowing users to save images in PNG, JPEG, TGA, it also provides the option to save them to TGA format.
Importing And Exporting Options
The importing and exporting images is the tricky part when comparing these two applications. While F-Spot allows exporting images to CD, web gallery, Picasa, Flickr, SmugMug, etc, gThumb can be used to not only export but also import images from Flickr, Picasa and removable devices. If you are looking for more exporting options, then F-Spot is the right choice for you. However, if you are interested to import images from Flickr and Picasa, gThumb takes the cake.

Conclusion
For those users who require a photo browser, converter and resizer, (which also has the functionality to connect with Flickr in Picasa for importing and exporting images), then gThumb is the right choice. However, when it comes to editing pictures and exporting it to Flickr, 23, Picasa Web and SmugMug, zoomr, 23hq, a web gallery, CD, etc then F-Spot is a more useful tool with better editing and exporting options. The final choice depends on what the end-user wants to accomplish.