Get The Stylish Ubuntu Netbook Edition 2D
I have always found the new Unity launcher to be a bit slow to respond and perhaps it needs a bit of work before it can become more user friendly for Ubuntu users. Recently the Pre-Unity Launcher has re-emerged with stylish dual pane interface. You can download and install the DEB package (thanks to Martin Owens aka Doctor MO) for Ubuntu 10.10 and 11.04. In my personal opinion, this interface is more stylish than Unity and can be a good inclusion to to your Ubuntu desktop. Another advantage of using this pre-Unity interface is that, it has the ability to run on systems which are incompatible with Unity.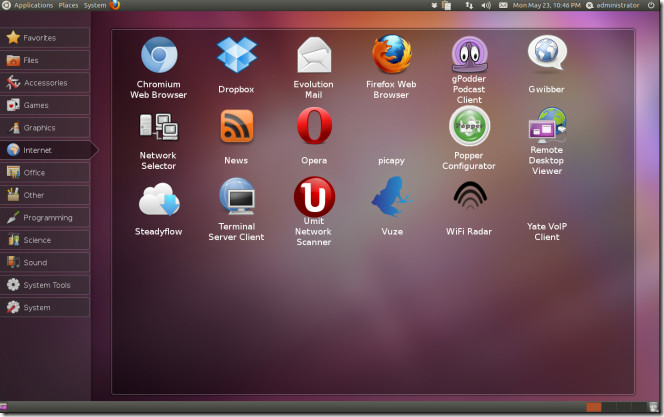 Just Download and install the DEB package from Launchpad, log out and select the Ubuntu Netbook Edition before logging back in. And enjoy, the new dual pane Netbook 2D interface.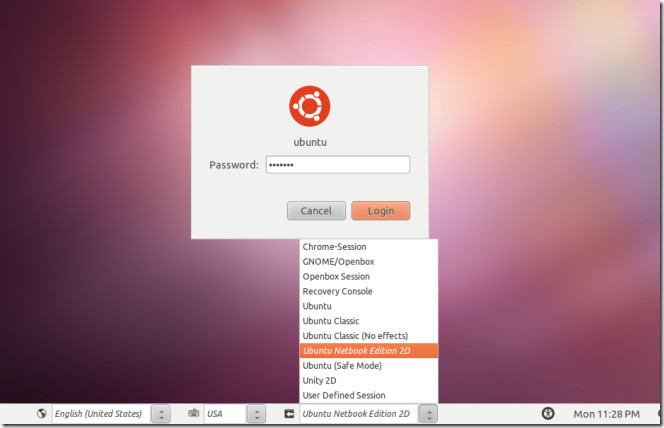 Other than the Deb package link given below, Maverick (Ubuntu 10.10) users can also install this Netbook interface from the command line given below:
sudo add-apt-repository ppa:doctormo/netbook-launcher
sudo apt-get update
sudo apt-get install yeold-netbook-launcher netbook-launcher-efl
Download Ubuntu Netbook Edition 2D