Gwget And Multiget Download Managers For Ubuntu
When you need to download too many software and documents, a need for a useful, easy-to-use, and robust download manager arises.  Ubuntu supports a variety of download managers. The choice of a download manager depends upon your requirements, we have reviewed two such important tools below.
Gwget
Gwget is a simple-to-use graphical download manager for Gnome. It basically uses the command line tool 'wget' on the back-end. It offers a very user-friendly interface to manage your downloads.
To Install it , Go to Applications > Add/Remove.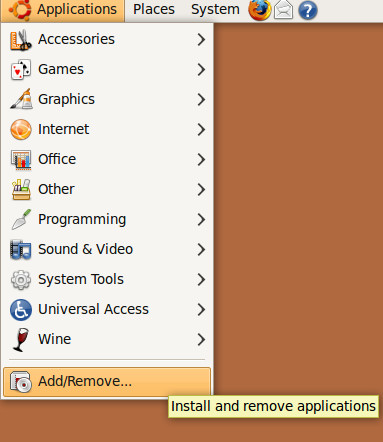 Now from list of programs choose Gwget and Click Apply Changes.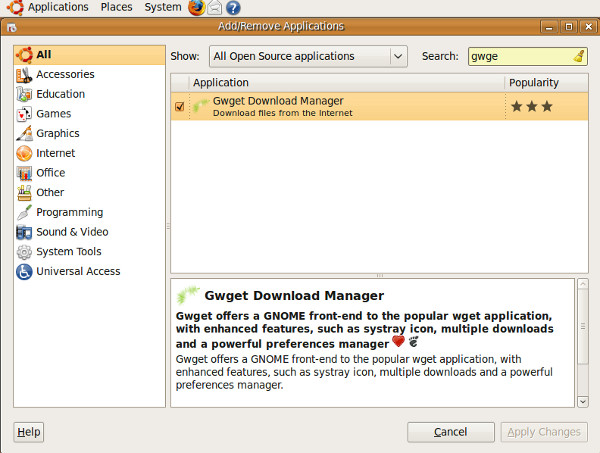 Once installation is complete, launch it from Applications > Internet > Gwget Download Manager.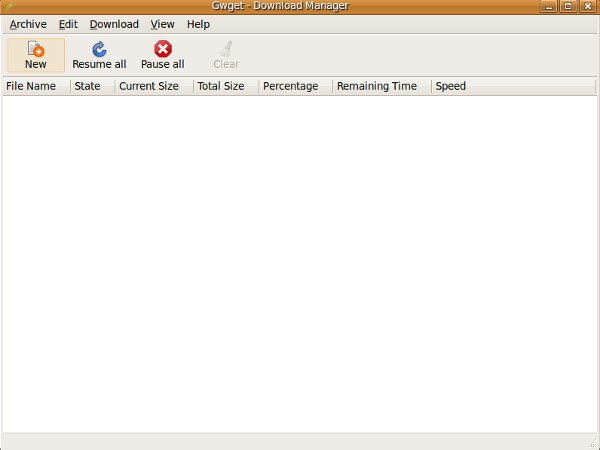 Now, lets explore it in some details. You can start new download  by using either New option or from Archive > New.  Enter the URL and select location to save file.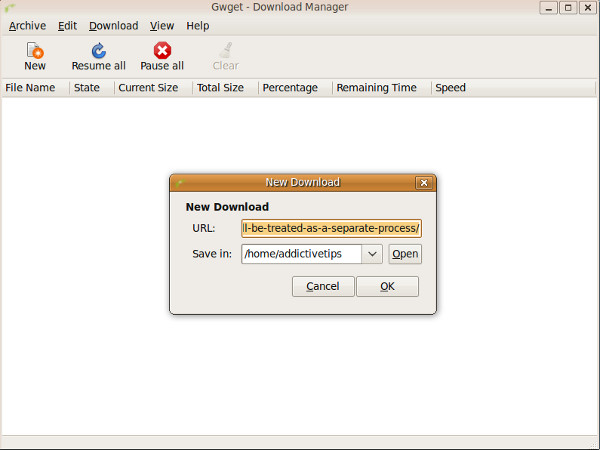 Click OK and it will become part of download queue and Gwget will start downloading it. It shows Download State, Current Size, Total Size, Percentage of completed download, Remaining Time, and Download Speed.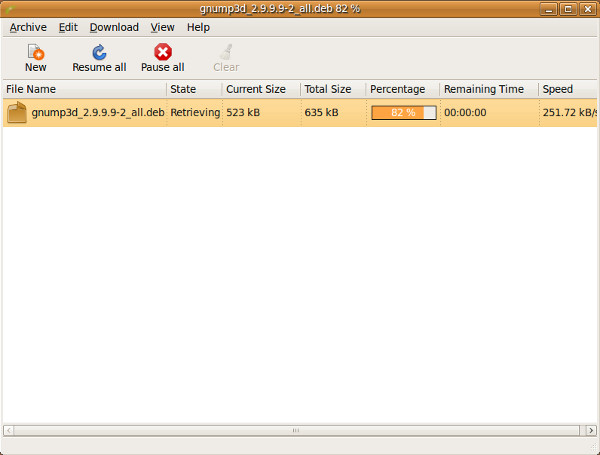 You can easily pause and resume the download process by using Pause all and Resume all options. To customize the settings of Gwget, go to Edit > Preferences to launch Preferences dialogue box.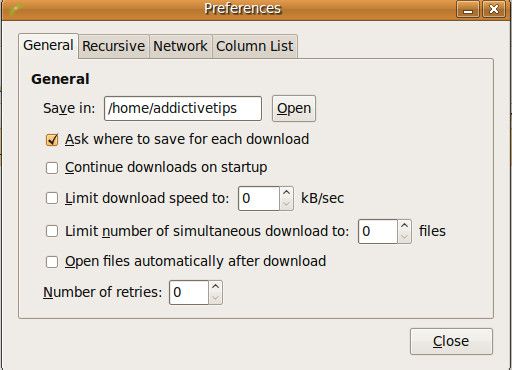 Preferences let you set default download path, limit download speed, limit number of simultaneous downloads, etc.
Multiget
Multiget is a cross-platform download manager that runs on Windows, Linux and Mac. It supports multi threading feature, which is the reason why it is faster as compared to other download managers.  To install it in Ubuntu, open Add/Remove window as mentioned above, search MultiGet from list of programs and click Apply Changes.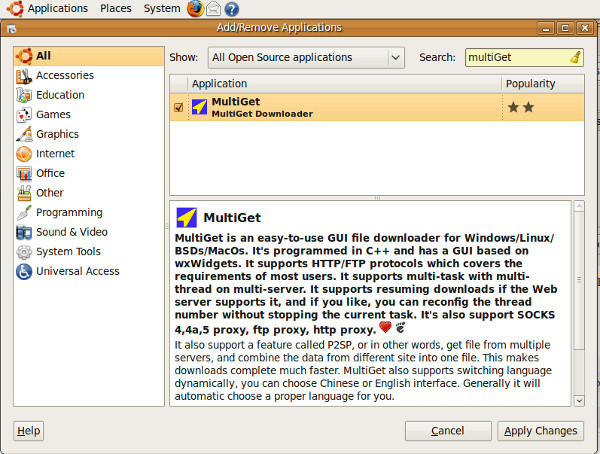 After the installation is complete, you can load it from Applications > Internet > MultiGet.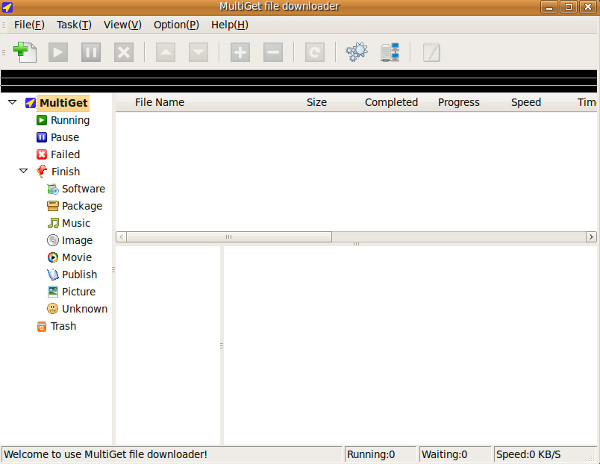 You can add a new download either from Add Task option or from Task > New. Enter URL , choose download location and click Ok .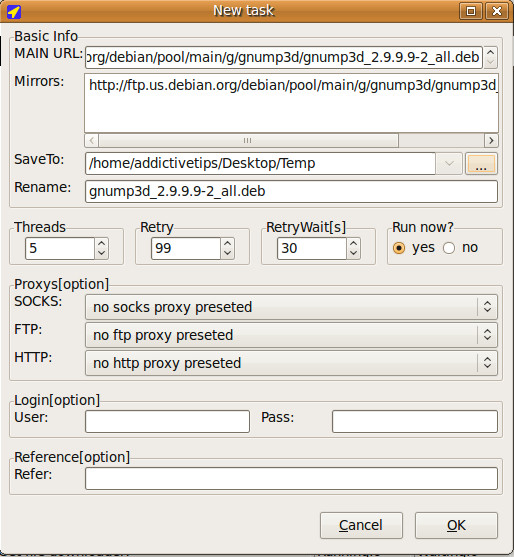 You will be able to see the progress of this download from Running option which is located in left side bar.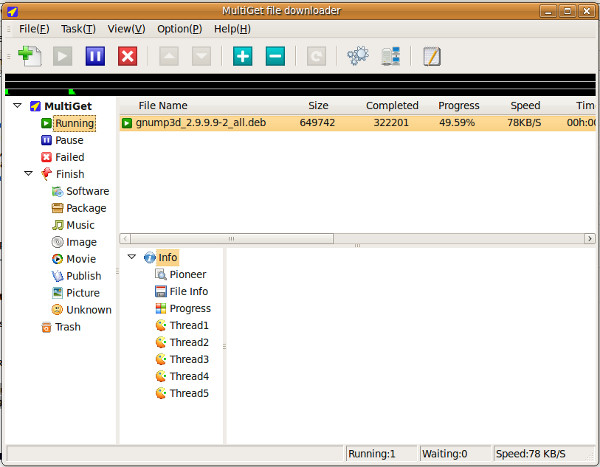 You can see that there are multiple thread open for each download(total 5), which makes it more speedier than others. You can also view Paused, Finished, and Failed downloads from the left sidebar, along with various other options that makes organizaning downloads much easier. Enjoy!