How To Completely Uninstall Packages In Ubuntu Linux
We usually install lots of different packages in our Ubuntu system, the most common way to install packages is either the apt-get command or the  synaptic package manager. Whenever a package is installed, Ubuntu copies its executable and other configuration files to the proper directories. But when you remove any unneeded package, then usually the system only removes the executable but does not remove the configuration files associated with the package being removed. With the passage of time, these files can become one big mess and causes the wastage of disk space as well. Let me share an easy way to get rid of such files.
First of all, launch the Synaptic Package manager by navigating to  System->Administration->Synaptic Package Manager.
Synaptic Package Manger is the key resource in Ubuntu to install, remove, or upgrade packages.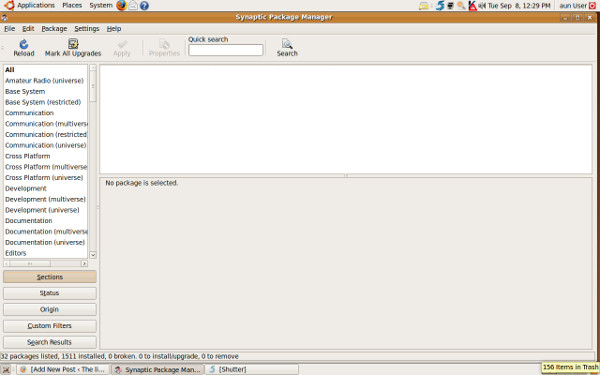 Synaptic Package Manger has different buttons on the left side colum, from these available buttons click the Status button. once you have clicked the Status button, then choose the Not Installed (residual config) option.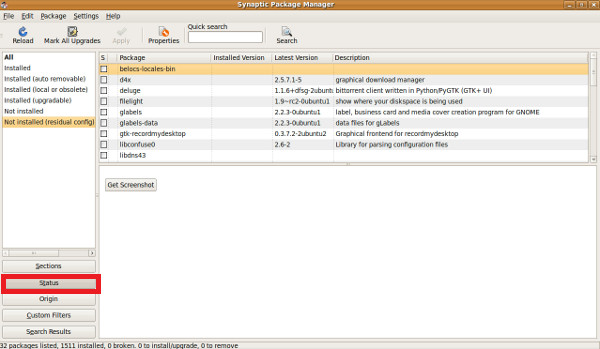 Here you will be able to see the list of files in the right side main window, all these files are the ones for which their  respective packages have been removed however they are still there consuming disk space. Now select these files, right click and choose the  Mark for complete Removal option.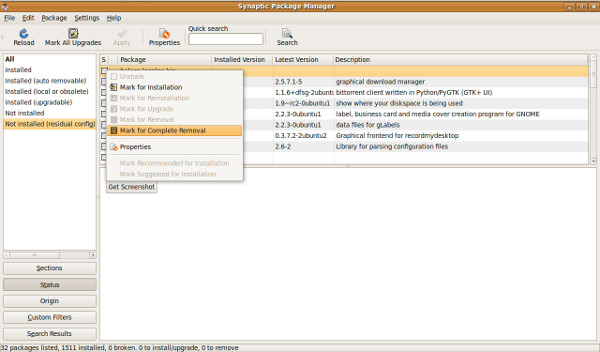 Thats it, now they will be permanently removed. Enjoy!