How To Get Windows 7 Style Wallpaper Rotation In Ubuntu Linux
One of the many interesting features of Windows 7 is the ability to periodically rotate desktop wallpapers. Unfortunately, no such default option is available in Ubuntu. However, you can benefit from Windows 7 style wallpaper rotation with the help of Desktop Drapes. It is a Linux based application for Gnome desktop environment that allows adding custom wallpapers, which can be rotated after a set time frame.
After installing in Ubuntu, Desktop Drapes can be launched from System –> Preferences.
Desktop Drapes sits in the system tray, from where wallpaper shuffle can be enabled by checking the "Shuffle Periodically" option from the system tray context menu. To add or remove wallpapers, go to Preferences and then Display tab. Added wallpapers can be also switched manually by clicking Switch option from the system tray context menu.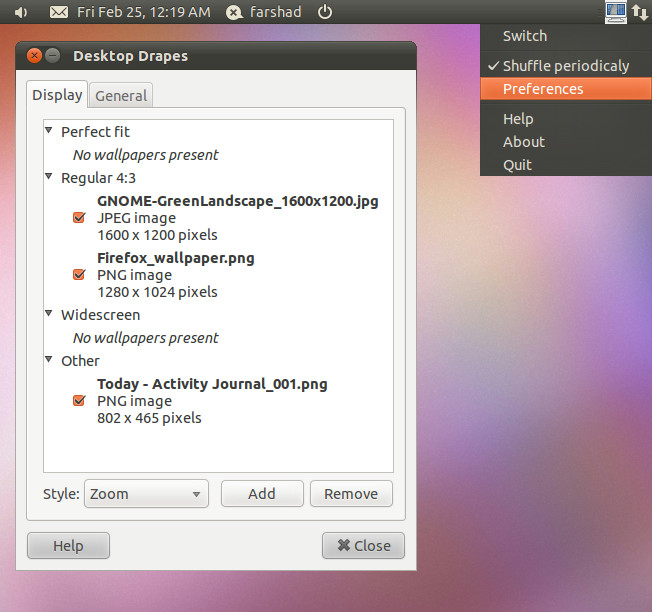 The General tab can be used to enable Desktop Drapes at startup, switching to a new wallpaper when the system starts, selecting a timeline for wallpaper rotation (e.g. 10 minutes) and adding a directory to be monitored for new wallpapers.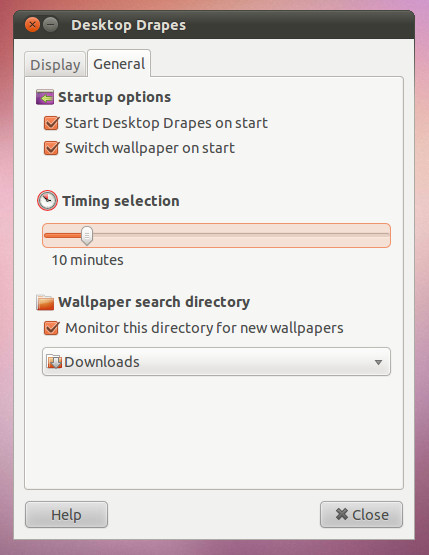 That's all you need to do. After configuring the above mentioned settings, your desktop wallpapers will begin rotating according to your selected desktop wallpapers and time frame.