How To Install And Change Themes In Ubuntu Linux
If you are bored with the current look and feel of your operating system, you can change its theme to get a fresh look. Ubuntu Linux comes with various excellent eye-candy themes by default. You can also download and install 3rd party themes.
Changing Default Theme
Go to System > Preferences > Appearance. In the Appearance Preferences box, you will find all themes listed under Themes tab.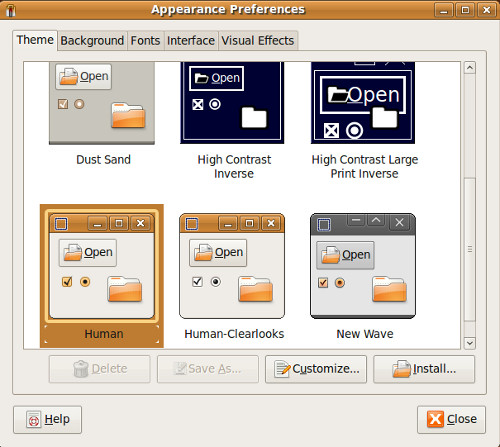 Click any theme and the change will immediately take place. Once you have selected the theme, you can further change various settings by clicking Customize.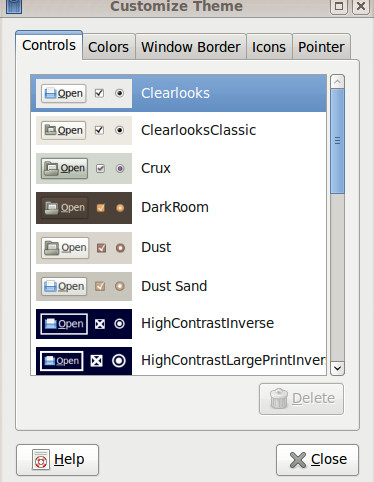 Colors, controls, window border style, icon style, and pointer style can all be customized. Once you are done with settings, click Close to apply theme.
Installing Third Party Themes
First, download your favorite theme, then load the Appearance Preferences box as explained in first step. Now click Install and browse to the location where you have downloaded theme.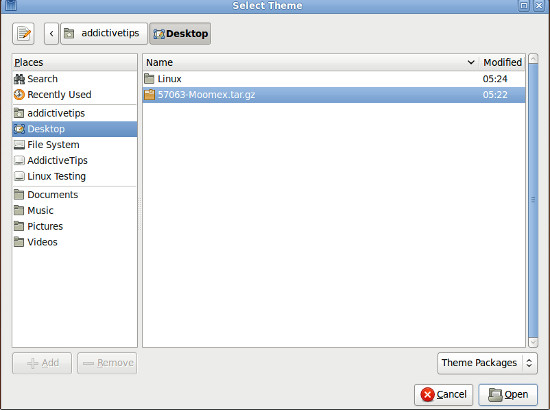 Select theme and Click Open.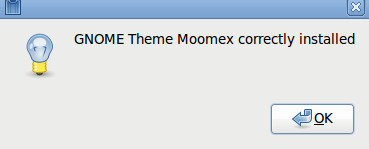 The theme will autoamtically get installed on its own. Now you can apply it by using the 'changing theme' method above. Enjoy!