How To Install Copyright Restricted Packages In Ubuntu
Ubuntu Restricted Extras is a software package for Ubuntu that allows installing essential software which are not pre-installed due to legal or copyright reasons. This meta-package installs support for MP3 and unencrypted DVD playback, Microsoft TrueType core fonts, Flash plugin, and a number of codecs for common audio and video files. It depends on some commonly used packages in the Ubuntu multiverse repository. In this post we will tell you how to install Ubuntu Restricted Extras for your Ubuntuversion.
Note: It is worth mentioning here that packages from multiverse are restricted by copyright in some countries. For more information you can check out licensing details here.
The easiest way of installing Ubuntu Restricted Extras is to head over to the Ubuntu Software Center and type the package name to find and install it.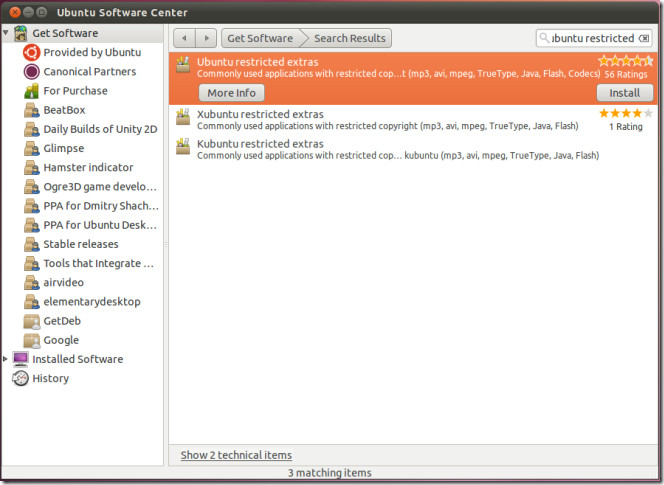 An alternative method can be to simply use the Terminal to install the package by using the simple apt-get command given below:
sudo apt-get install ubuntu-restricted-extras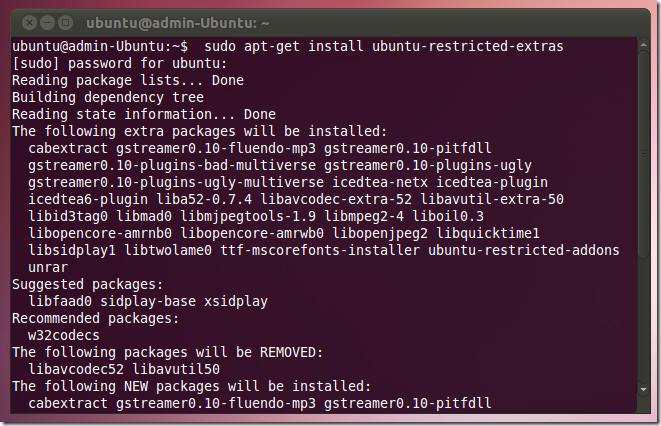 In case, you find it hard to install Ubuntu restricted Extras package in Oneric Ocelot, you can check out the Launchpad link given below to download the active development build. Download Ubuntu restricted Extras Package