Install And Use Beagle As Your Desktop Search App In Ubuntu Linux
Beagle is a desktop search application for Ubuntu. It is used to search files, folders, images, documents, emails, notes, and videos within your system. You can also search files using the default search feature of Ubuntu which is located in Places > Search For File , but the advantage of Beagle is speed, reliability, and accuracy.
To install it, run following command in your terminal.
sudo apt-get install beagle
It will install instantly, you can load it from Applications > Accessories > Search.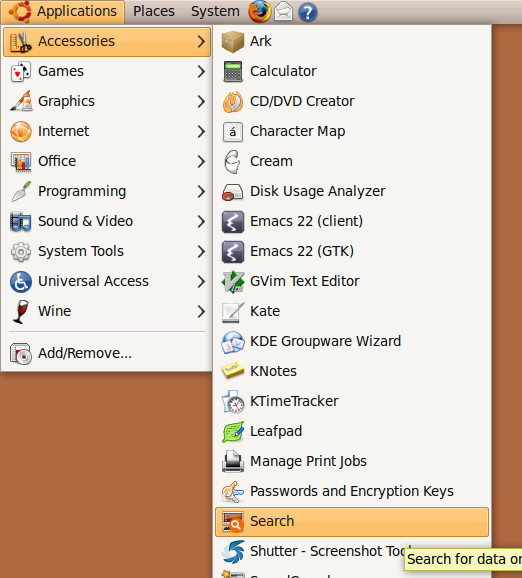 Here is the main screen of Beagle.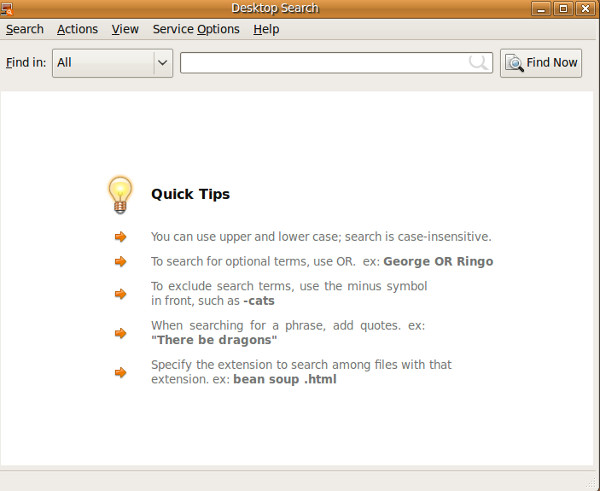 To search for any item, you can type its name in text area and pressing Find Now will instantly display results.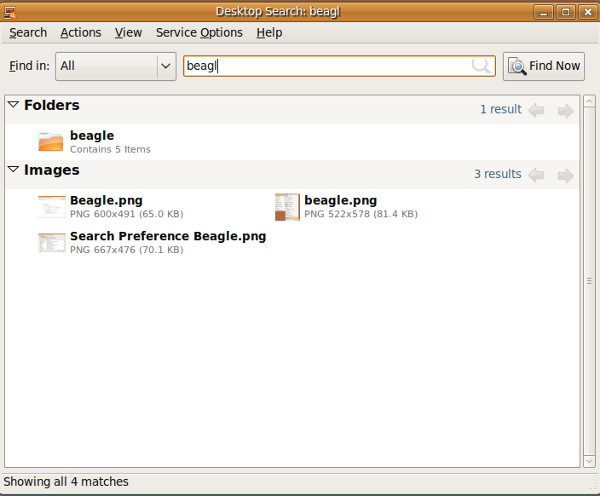 You can also customize the search preferences. To customize it click Search >Preferences, now from Data Source tab enable the data sources that you wish to include in search.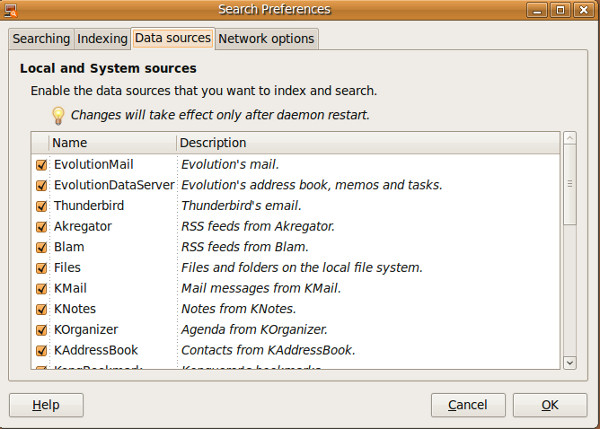 Most Ubuntu users prefer using beagle as their desktop search application because it has a very user-friedly interface and displays search results in almost no time. Enjoy!