Install And Use Qorganizer In Ubuntu Linux
Qorganizer is a general tool  that provides organizing utilities such as a calendar, reminders, journal/notes, to-do list, etc. It is no doubt a very useful tool for  students and professionals who have to manage their timetables and schedules.  It bundles several small tools together into one package and you don't need to install all of them separately, simply install Qorganizer and you are ready to go with the set of all features includes.
To install it, simply open the terminal and run the following command:
sudo apt-get install qorganizer
Once the installation is complete, you can launch it from Applications > Accessories > Qorganizer. If you are unable to find it there, then press  ALt + F2, type /usr/bin/qorganizer and click the Run button.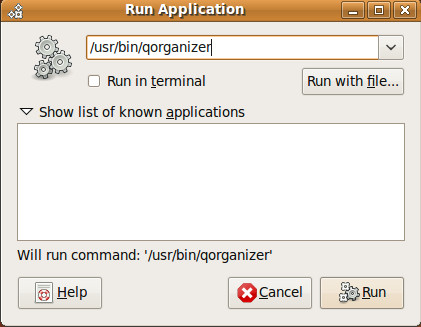 Here is the screenshot of the eye-candy user interface.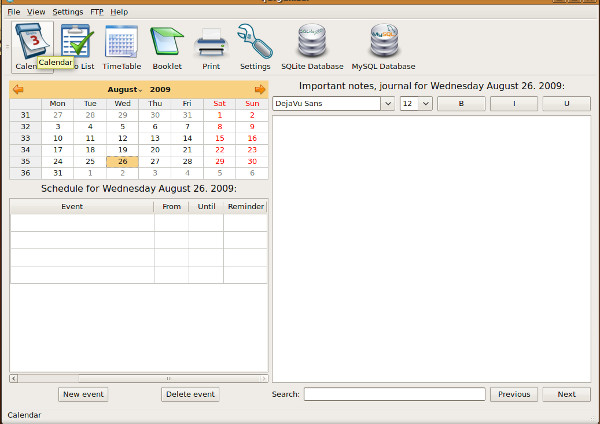 Click on the Calender option to manage your schedule and events,  the To do List maintains the list of tasks you have to do, the Time Table manages your time table, and you may take a print of any page  by clicking the Print button. Its settings can be customized from the Settings option. Regardless of all these features, you can also connect to databases via this tool, it lets you connect to MYSQL and SQL Lite databases using the available respective buttons in the icon bar. Enjoy!