Install And Use Specto In Ubuntu Linux [Desktop Notification]
If you visit a website(forum, wiki, etc) quite often and it does not provide RSS feed facility then how will you know when it is being updated? Instead of visiting a website repeatedly,  Specto can solve the problem for you.  It is a very useful desktop notification tool that lets you monitor changes to the wiki pages, blog posts, forum threads, your email inbox, and even files and folders in your system. It is a light-weight application that resides in system tray and only pops up notifications when it detects changes in your configured notifications (called watches).
To install it in Ubuntu, go to Applications > Add/Remove.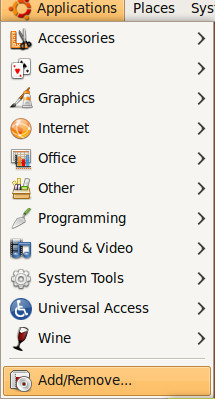 Choose Specto from list of programs and click Apply Changes.
After installation is complete, you can load it from Applications > Accessories > Specto.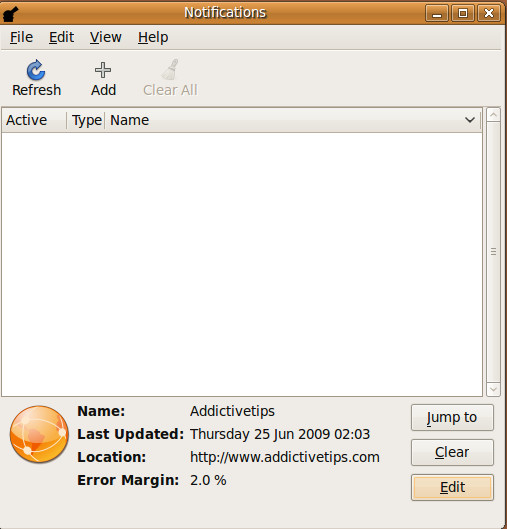 Adding watch is pretty easy, just click the Add icon, and specify general settings like Name, Watch Type (it could be website, files/folders, email account etc), Refresh Interval, and URL.
Once done with settings, click Add and you will be able to see this watch in the main window.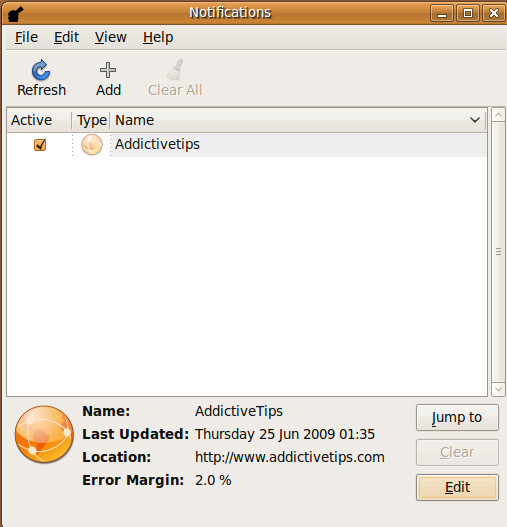 Now, it will monitor your watch for changes after every 1 minutes, as soon as it gets updates, Specto will send you notification message just like  shown in following screenshot.

You can click Jump To to go to the website directly. Also its tray icon shows number of updates in configured watches.

As mentioned above in introductory paragraph, it is not just limited to webpage notifications, you can also configure  your Emails, Files and Folders,  Process and Ports,  etc with it. Enjoy!