Ksplice Uptrack Updates Your Ubuntu Without System Restart
Everyone is conscious about keeping his/her system up-to-date and secure. But its always hard to find the latest updates and fixes of your operating system and once you have installed some particular update, a reboot is often required to make it work. Ksplice Uptrack is a tool which keeps your Ubuntu secure and up-to-date without rebooting your system every time an update is installed. Isn't it interesting and worth using?
Before we begin, please note that it only works with Ubuntu Jaunty (9.04) release i.e. the latest release of Ubuntu. You can download it from its official site, once download is complete, double click the downloaded file and it will initiate the installer, click Install Package to start installation.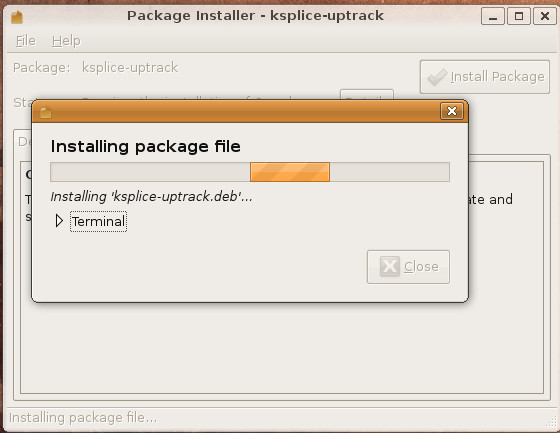 During the installation, it will open a dialogue box to accept the license agreement, click Forward to continue installation.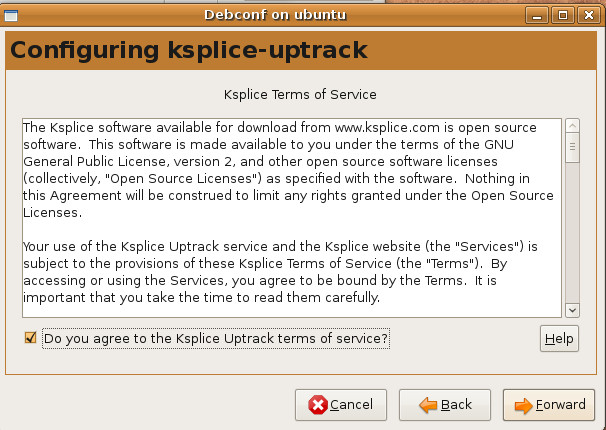 Thats all, installation will be completed in almost couple of minutes. Now, lets explore how we can use it to keep our system secure and updated, once it is installed, you can find it loaded  in system tray.

Click at the icon and it will list down the latest updates and fixes for your system.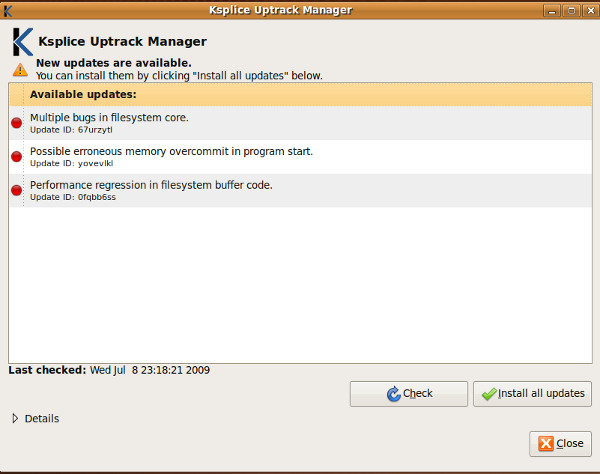 Click Install Updates to install the particular update without rebooting your system. Enjoy!