Angry IP Scanner – Scan And Identify Active Hosts On A Network
Angry IP Scanner is an open source and cross platform application, which enables scanning for functional hosts on a network. It allows scanning for a specific range of IPs to determine which IP addresses may be available for being assigned to other systems. You can also select a hostname to obtain more in-depth information about a specific device, such as the device's name, ping response time, assigned IP address and ports. Angry IP Scanner has perhaps been made for angry network administrators who find it hard to determine free IP addressed on large networks, which may be assigned to computers or devices on networks running Windows, Mac and Linux machines.
To get started, you can either enter an IP range to scan, import an IP list file or select the Random option from the drop down list to perform a random IP scan of the network. The latter may be handy for scanning VLAN based networks to determine active hosts across several VLANs. Click Start to begin scanning. Once the scan is complete, a new window will pop-up and display the number of active hosts found on the network.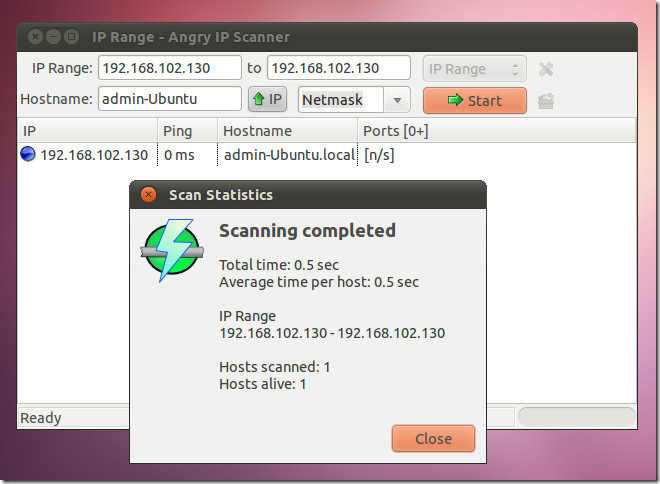 To find out more about a specific host, you can choose Show Details from right-click menu. Other options in the context menu include a rescan of the IP, deletion of the IP from the list, copying the IP to clipboard and using the IP for performing networking related tasks such as tracing a route, pinging it, doing a Whois lookup, opening it in the web browser and establishing an FTP, SSH or Telnet connection.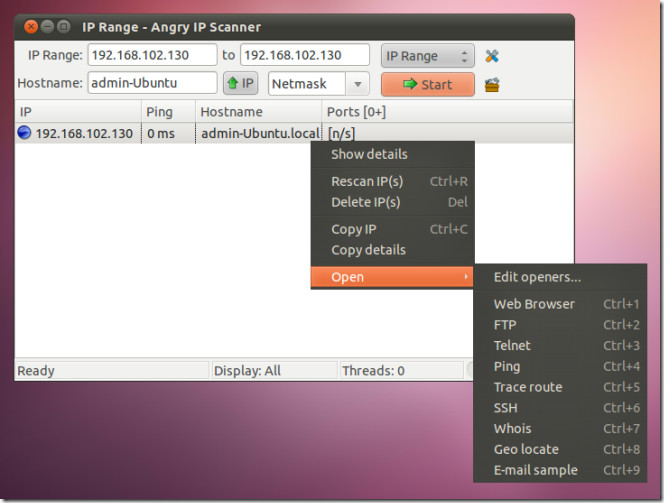 You can perform a random search of IP addresses on a network, in order to identify available IP addresses and to identify alive hosts from inactive ones at a glance.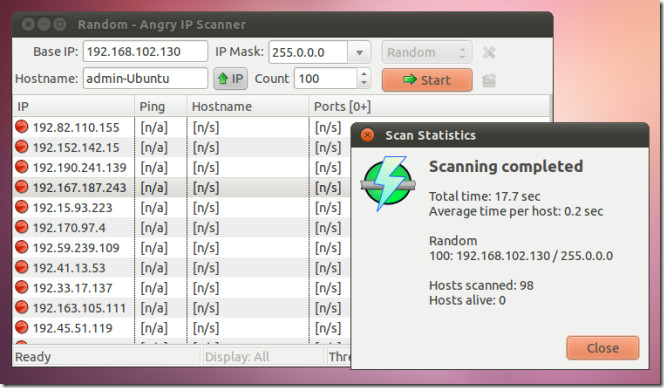 Angry IP Scanner has download packages available for Windows, Mac and Linux based operating systems, including Ubuntu, Debian, Fedora, Red Hat, Open Suse and Mandriva.