Scratch Is A Programmers' Text Editor For Linux [By Elementary]
Scratch is a Linux text editor for programmers, written in Vala and Gtk+ 3. This elementary-based text editor has been designed for the Pantheon desktop, and comes with support for a number of programming languages such as C, C#, C++, HTML, Java, PHP and many more. Scratch provides syntax highlighting with GTK source view-3, integration with Granite framework, as well as tab support. More after the break.
The first time scratch is launched, you are provided with the choice to either open an existing file, or to create a new one.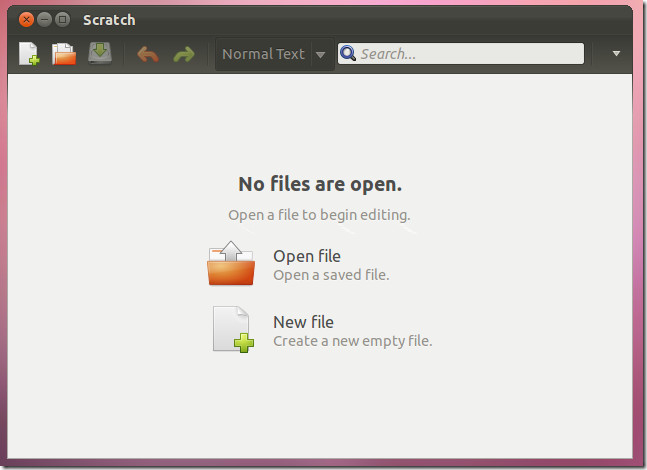 Either way, you can open multiple files in numerous tabs to work on different projects side by side. Scratch comes with a built-in search bar, which can be used to quickly lookup a word from within the files in an open document.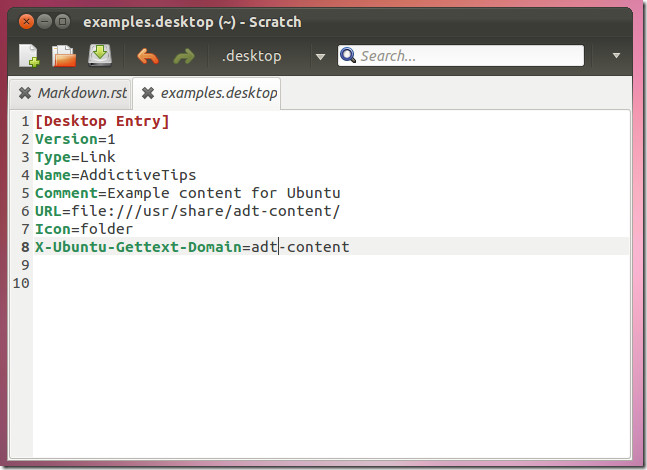 Scratch comes with support for a number of programming platforms, including C, C#, C++, CMake, CSS, Diff, Fortran, Gettext, HTML, INI, Java, Latex, Lua, Objective-C, Perl, Pascal, PHP, Python, Ruby, Vala and XML.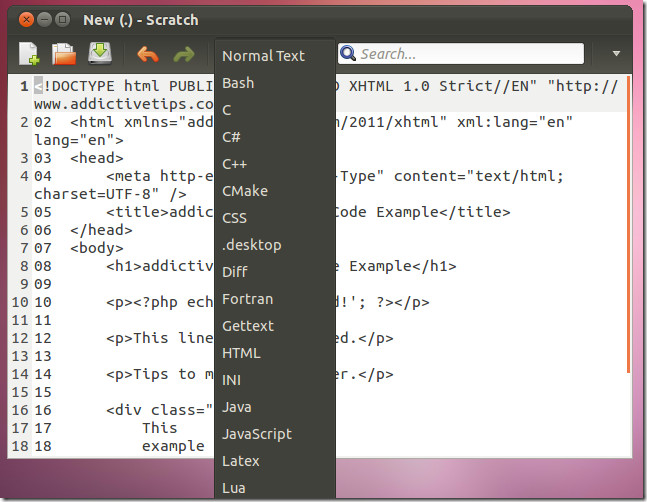 Perhaps one of the most useful features of Scratch is the inclusion of a handy quick list for the Unity launcher. This quick list allows users to instantly open a new document (such as a new tab within an existing window), or a new document window where you can open multiple tabs separately (other than another existing window).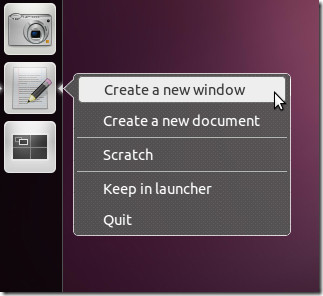 Currently, Scratch is not as feature rich as some other Linux text editors, e.g., Scribes; however, this is expected, as it is in early development.
Since Scratch is a GTK3 based application, it will work on Ubuntu 11.10 or similar Linux distributions. You can get the Deb package for Scratch via Launchpad.