How To Use SLSK To Back Up Steam Game Saves On Linux
Need to back up Steam game saves on Linux but not sure how? Consider checking out SLSK, the Steam Linux Swiss Knife. It's a program that allows Linux users to quickly find and back up any Steam game saves under Linux. It also has other features, such as backing up game configuration files, and even entire games. Here's how to get it working.
SLSK is one of the programs on Linux that does not have installable packages ready to install for every distribution. Pretty much anyone looking to get this software is going to have to compile it except for Arch user or SUSE users. Before building this software from source, you'll need to install the dependencies that SLSK requires. Choose your distribution, and enter the commands in terminal to install the correct build tools.
Install Dependencies
Debian/Ubuntu
sudo apt install sqlite3 qt5-default g++ make qt5-qmake git
Fedora
sudo dnf install sqlite-devel qt5-devel gcc-c++ make qt-qmake git
Build SLSK
Now that the dependencies are taken care of, you'll be able to build SLSK on your system. Start off by cloning the latest version of the source code available, with the git tool.
git clone https://github.com/supremesonicbrazil/SLSK.git
Then, using the CD command, move the terminal to the SLSK folder.
cd SLSK
From here, start the build process. Keep in mind that this particular program doesn't make users do "make," "configure" etc. manually. Instead, there is an included build script that consists of all of the complex compiling commands. Run the build script with the command below.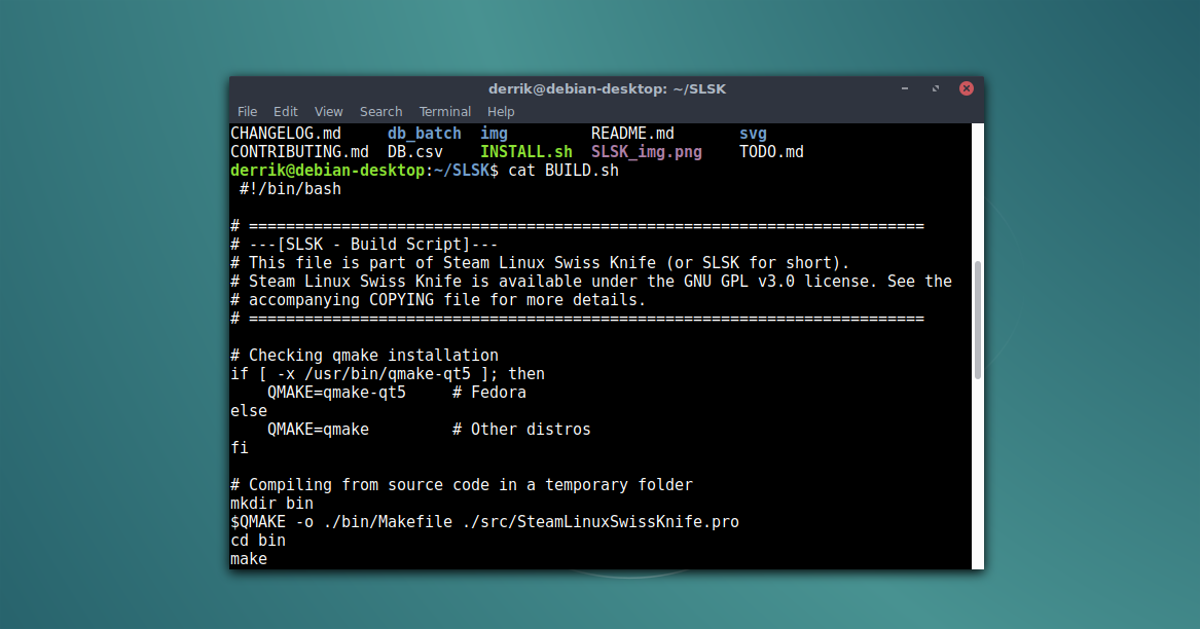 ./BUILD.sh
The building process may take a bit of time, so be patient. When the process completes, you'll need to run another script. Like BUILD.sh, this script includes a lot of complex commands for ease of use. Run the installation script by executing INSTALL.SH
sudo ./INSTALL.sh
Want to remove the SLSK tool from your system? Follow the instructions above to CD into the source code folder, and then run the "UNINSTALL.sh" script to remove it from your Linux PC.
sudo ./UNINSTALL.sh

Arch Linux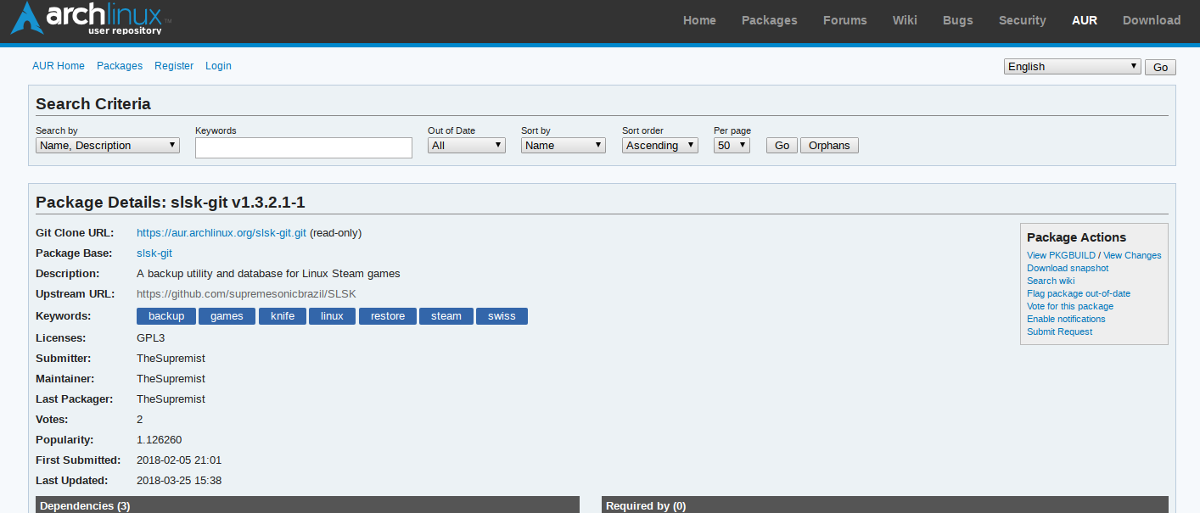 Arch, like other Linux distributions, requires compiling of SLSK to use it. However, as the Arch User Repository exists, users can get automatic updates and generate a native package rather than following the instructions above. To install the software, ensure that the "git" package is on the system, then use it to clone the latest PKGBUILD file of SLSK to your PC.
git clone https://aur.archlinux.org/slsk-git.git
Use the CD command to enter the cloned SLSK folder.
cd slsk-git
Lastly, use makepkg -si to generate and install an Arch package of the downloaded files. Keep in mind that -si may not install all dependencies. If there are any issues, you'll need to install the rest manually.
Uninstall SLSK from your Arch PC with:
sudo pacman -R slsk-git
OpenSUSE
Need SLSK on your OpenSUSE PC? Good news! It turns out that it's available in the OBS! To install it, go to the SLSK page, select your version of SUSE, and click the "install" button. It should open up the YaST tool, and walk you through the install process.
Uninstall SLSK from Suse by opening up Gnome Software, searching for "SLSK" and clicking the "Uninstall" button.
Back Up Steam Game Saves
To use the SLSK tool to back up Steam game saves, you'll first need to scan for them. First, tell SLSK where your Steam folder is by clicking the "…" button near "Games folder." Look for .steam.
Additionally, click the "…" next to Backups and browse for a folder that SLSK can use to backup the saves.
Note: you may need to make hidden folders visible. Do this by opening up your file manager, and select "show hidden files," or something similar.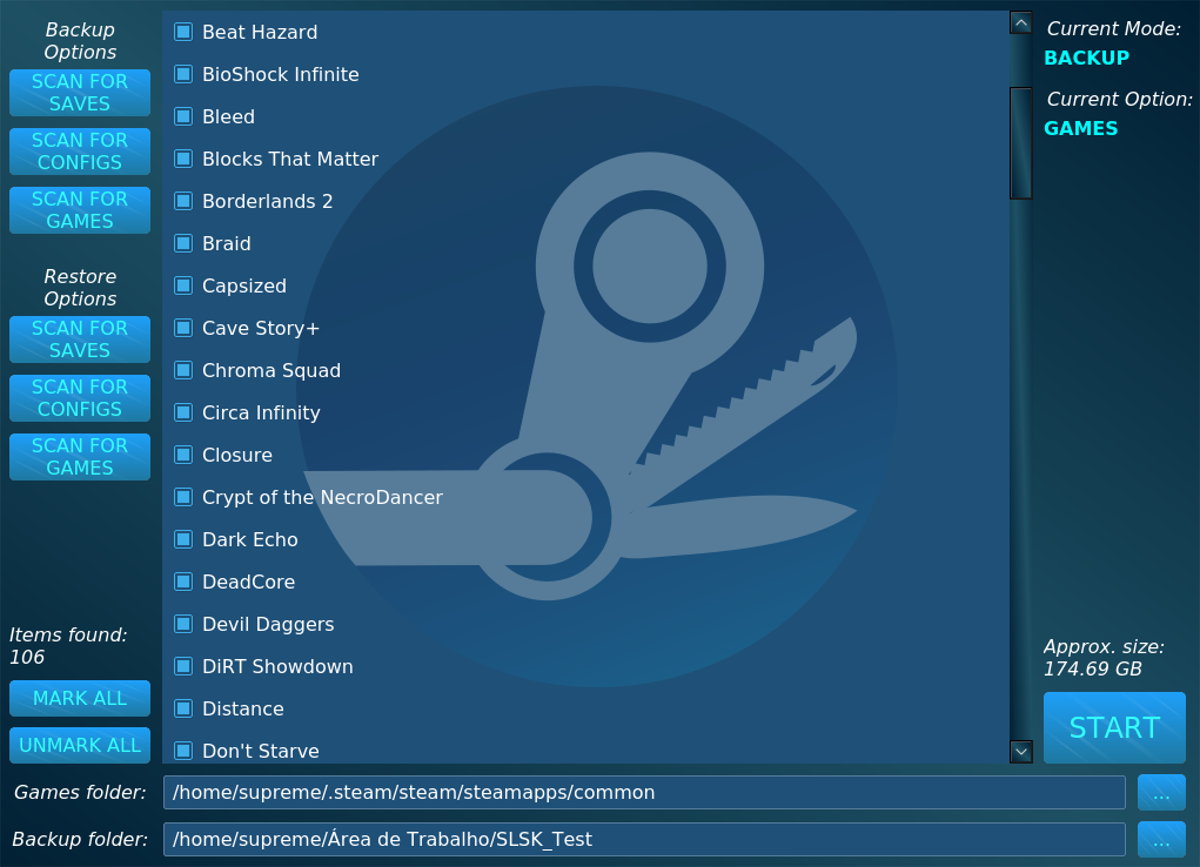 Click "scan for saves." Selecting "scan for saves" will let SLSK scan for any, and all Steam game saves on the system. Click the check-boxes next to each game you'd like to create save backups. Once you've selected all the saves you'd like to backup, click "Start" on the bottom-right of the program.
The backup process is quick but can take some time if you've got a lot of files. Let the tool run, and soon it'll finish. When it's complete, open up the backup folder, and move the files to your Dropbox, external hard drive, etc.
Back Up Steam Games
Along with backing up Steam saves, SLSK can backup Steam games too. To backup games, click on "scan for games." Using the tool, check the boxes next to the games you'd like to backup. Then select the "Start" button to start the backup.
Much like backing up game saves, backing up Steam games with SLSK on Linux will take time. Be patient. When the process is complete, games will appear in the folder you specified as a backup location.
Feel free to move game backups to any external hard drives, etc. If you'd like to restore games, move then back to the backup location, and then click "scan for games" under "Restore Options".