Steadyflow Is Fast Minimalist Download Manager For Ubuntu Linux
Finding a download manager that can just get the job done is hard. Steadyflow is a GNOME based minimalist download manager, which supports HTTP, HTTPS, FTP and SMB. Developed to be clean, lightweight, and easy to use, it is a useful addition to the Ubuntu desktop. It merely requires a download URL in order to download content to a pre-defined directory. There is also a quick search box to locate previously downloaded files in directories.
Once launched, it resides in the system tray from where you can start a new download (from the Add download option) or view the progress of existing downloads in progress (from Show Download Manager).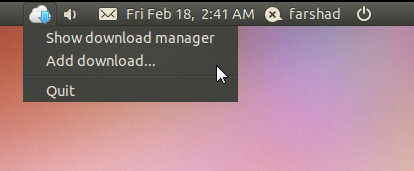 To start a download, enter the URL of the download link, select a directory, choose a task (e.g. open download file upon competition) and click Add to initiate the downloading process.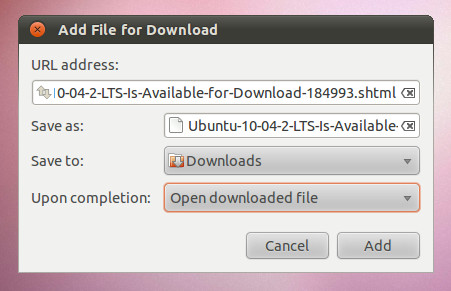 This will download the file to your selected directory. A new download can be started by clicking Add. Downloads can be started, paused, and stopped using the respective buttons on top. It supports resuming of downloads after application restart.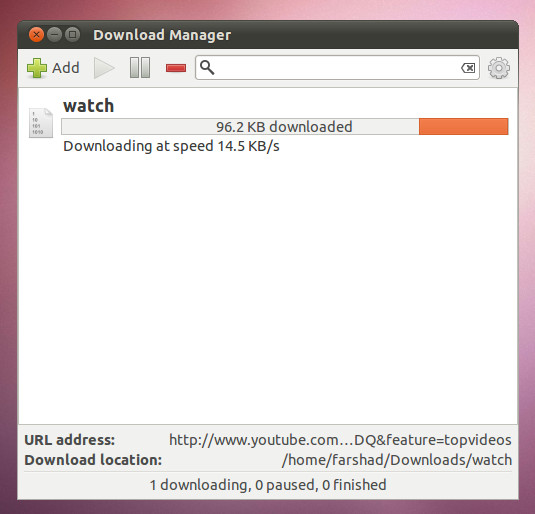 It contains an instant search box for quickly finding previously downloaded files by entering a part or complete file name.