Take An Ubuntu 11.10 Test Drive Before Downloading It
Many Ubuntu users have been quite confused regarding upgrading to version 11.10. This seems to be a dilemma that is often experienced by Ubuntu users, due to the time it takes for the new version to become more stable. For example, many Ubuntu 10.10 users did not upgrade to Natty until Oneiric was released, mainly because it took Natty quite a while to stabilize before it could be trusted by users. Also, its not just the kernel and back-end issues that users are concerned about. With each upcoming version, Ubuntu is experiencing radical user interface changes, which can be difficult to predict. For this reason, Canonical has provided an official Ubuntu Tour via a simulator that you can access within a web browser. This tour provides automatic and manual simulations to help you test drive Ubuntu 11.10 before downloading it.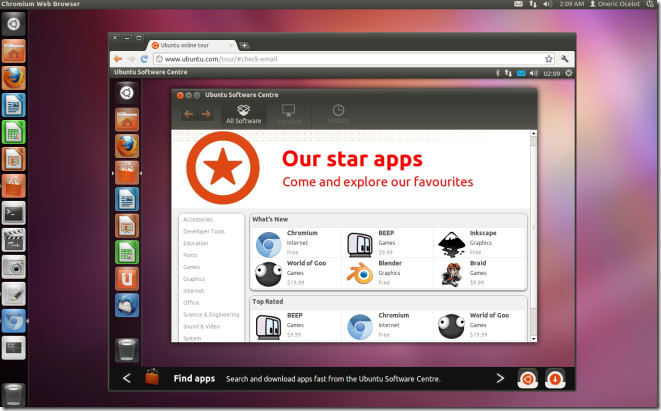 To test drive Oneiric, head over to the Ubuntu Tour website via the link given at the end of this post. The main page of the online simulator greets you with a welcome message, providing two options; you can either Select Take the guided tour or Show yourself around to start the tour.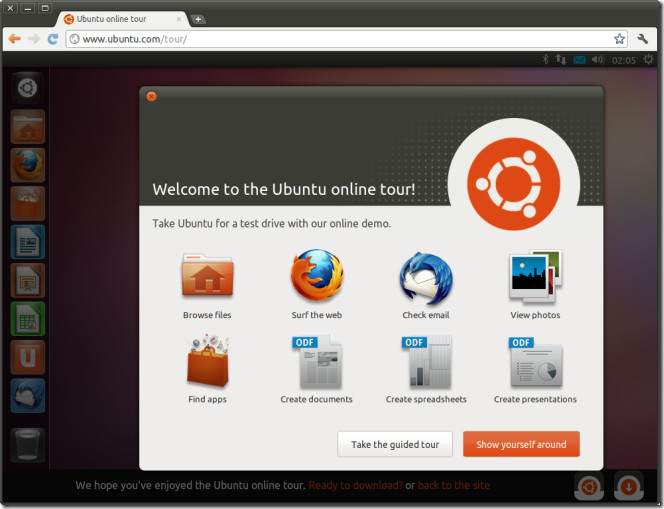 The guided tour provides a step-by-step guide to numerous applications to show you around the Ubuntu 11.10 OS. For example, you are provided with a demo of Mozilla Thunderbird, Libre Office etc, along with an explanation of the functionality of the app given at the bottom.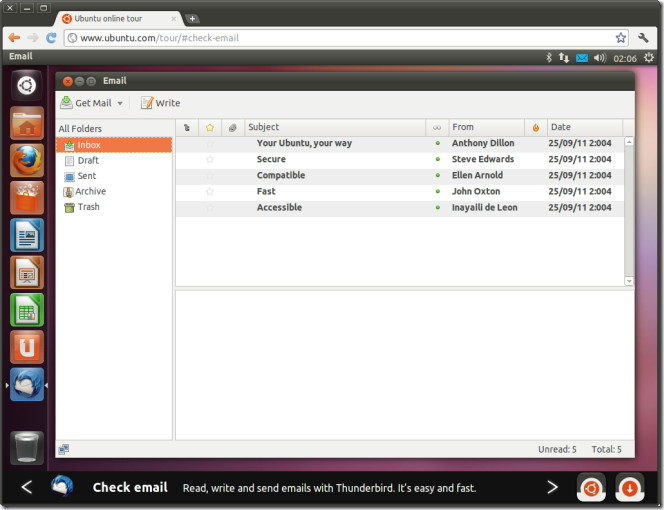 If you take a tour to show yourself around, you can use the simulator to test out numerous features of the operating system, including the Unity Launcher and applications that come pre-installed with version 11.10.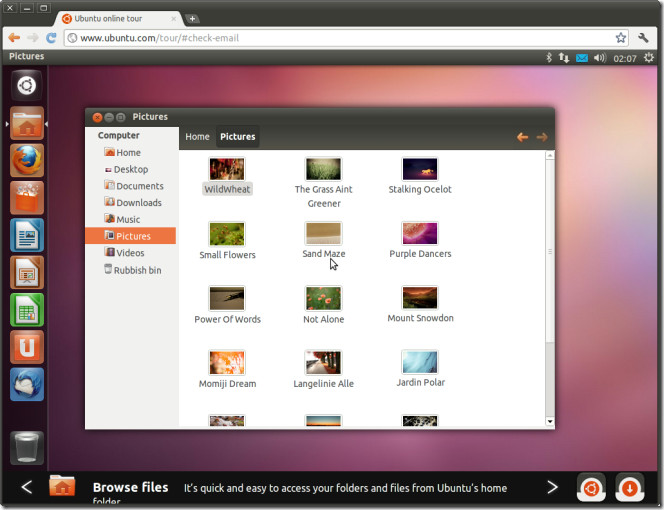 To download Ubuntu 11.10 after the simulation, click the download icon from the bottom right side of the simulator, and select Download option from the window that pops-up.