Use Sound Recorder To Record And Play Sounds In Ubuntu
Like all modern operating systems, Ubuntu also offers tools to record and play sounds. Ubuntu's Sound Recorder Application lets you record and play sound in .flac, .wavm, .spx and .oga formats. It comes by default with Ubuntu and using it is a piece-of-cake.
You can launch it from Applications >Sounds & Videos > Sound Recorder.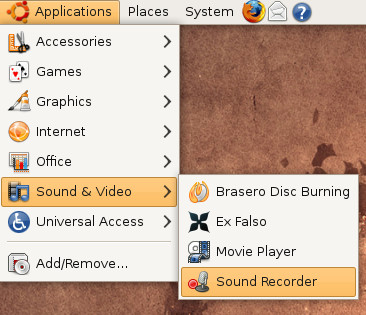 This is how the main window looks like.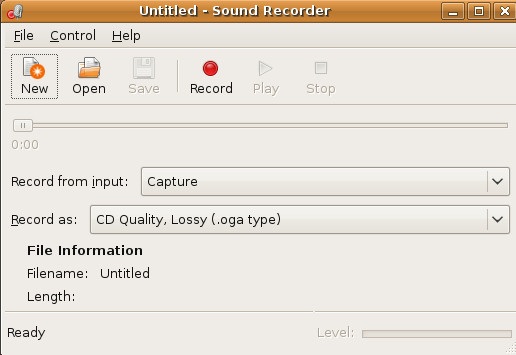 To start a new recording session,  either click New or go to File > New . In the Record as drop down box, choose anyone among CD Quality Losless , CD Quality Lossy, Voice Lossless, and Voice Losy. Following screenshot shows the available Record As options.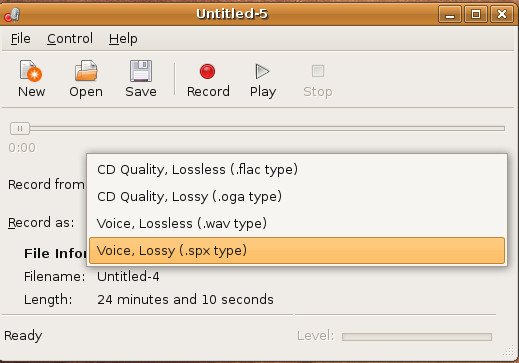 Now click Record to start recording. Once you have finished recording, click Stop to stop it. Now, you can save this recorded file from File > Save As.
To listen to any sound file, either click Open or go to File > Open, then browse the directory structure, choose your sound file and click Open.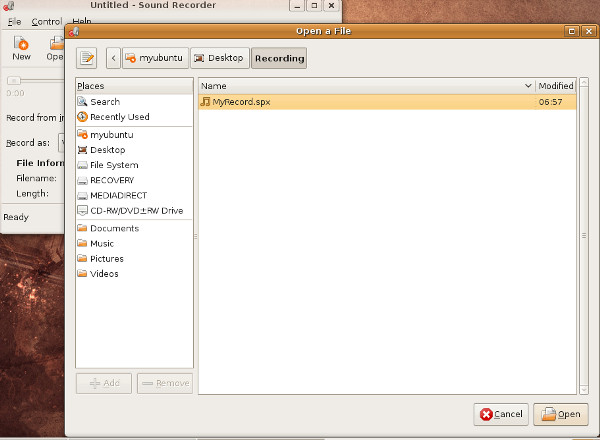 Thats all. Enjoy!