We are reader supported and may earn a commission when you buy through links on our site.
Learn more
5G Cellular Networks and Government Conspiracies
5G Cellular networks are on the way, but the rollout is dogged by government conspiracies. If you've been wondering if there's any truth to these claims, stick around. We're going to be covering this topic in depth in today's article, plus show you how to ensure your privacy online with a VPN.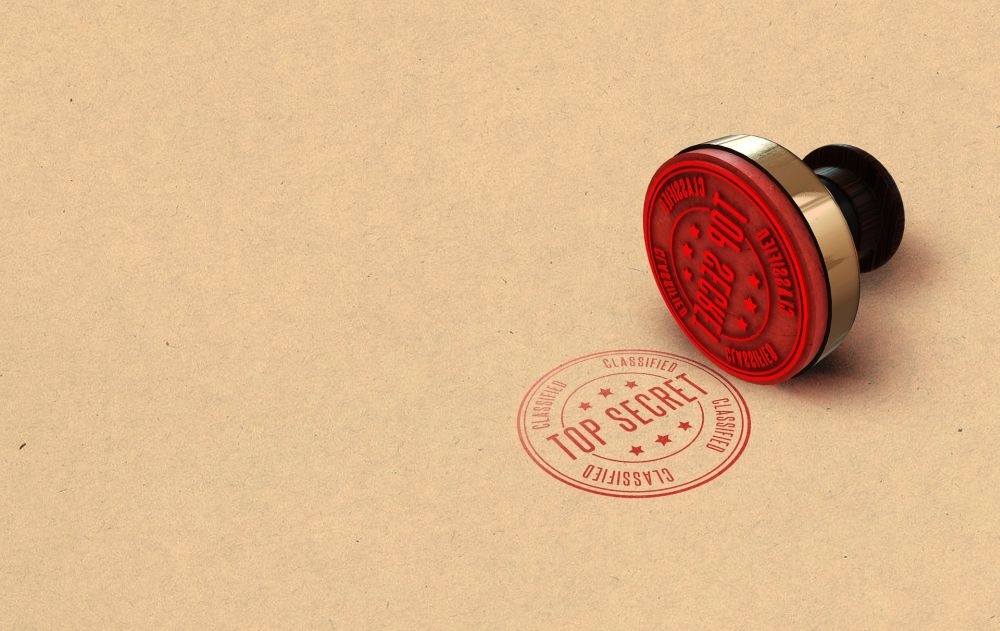 The fifth generation of wireless mobile telecommunications technology, usually abbreviated as 5G, hasn't even been deployed yet, but it's already stirring up controversy. Unverified reports claim the U.S. government led by the Trump administration has plans to nationalize 5G, using it to both monitor the U.S. public and gain full control over net neutrality. There's even a rumor Google has a hand in this conspiracy, leading many to fear the 5G rollout instead of anticipating its arrival.
Regardless of what you've heard about 5G conspiracies, you still need to protect your right to privacy online. These VPNs are the best for that purpose:
NordVPN – Best for 5G – NordVPN locks down your traffic with unbreakable encryption, whether you're on 5G, 4G, or Wi-Fi. In uncertain times, entrust your privacy to the most well-respected name in the VPN industry.
Surfshark – A new VPN packing top-shelf encryption and leak protection for a low price.
ExpressVPN – One of the most popular VPNs, with the fastest network in the business.
CyberGhost – Tremendously huge server network, great logging policy, easy UI.
IPVanish – A truly killer app for bypassing geoblocks on processor-light devices like tablets and the Firestick.
VyprVPN – Owns its own network for enhanced transparency, breaks through censorship with Chameleon encryption.
Is there any truth to these claims? Below we take a look at the role 5G is set to play in the United States' wireless infrastructure, along with a quick analysis of the information presented about the 5G government conspiracy.
30-days money back guarantee
From 2G to 5G
Anyone who has used a cell phone is familiar with the "Gs". These radio signals are used to deliver wireless cellular data from installation towers to the smartphone in your hand. The higher the generation number, the better the signal and the faster the speeds. It's always a good sign to see that comforting "4G" at the top of your screen.
The jump from 4G to 5G marks one of the biggest shifts in cell phone data availability in U.S. history. Not only can it help bring better connections to rural areas, but it's also set to allow faster speeds for more data intensive applications in urban areas. Below we take a look at the Gs to see why the fifth generation is such a big deal.
2G Networks
First released in the early 1990s and still in high use throughout the world. 2G brought digital encryption to wireless communications and allowed cell phones to enjoy a surge in popularity. Call quality improved dramatically, but speeds were relatively slow, largely due to the lack of smartphone technology.
Most towers in the U.S. that broadcast 2G signals are in the process of being shut down so they can be converted to newer, upgraded signals. It's estimated that by 2020, no 2G signals will be left in the U.S.
3G Data
The third generation of wireless mobile data appeared about ten years after 2G. 3G is based on the same standards as 2G but offers faster access, allowing things like smooth VoIP and stutter-free video streaming across a data connection. 3G is still in wide use in the U.S., especially in rural areas. It will likely remain a staple connection worldwide for decades to come.
4G Connections
4G data rolled out at the end of 2009. It brought the best speeds cell phone connections have ever seen, making online gaming, 3D television, and mobile video conferencing both possible and surprisingly reliable. The increase in smartphone availability immediately put a strain on 4G connections, however, as applications consumed more data than anticipated.
4G is the current high-speed standard across most of the world. Most carriers in the U.S. rely on it for wireless data access in urban areas, especially in densely populated states along the coasts.
5G Release
Since 4G is almost a decade old, people have been eagerly anticipating the release of 5G, which is set to mark a massive boost in speed and reliability. Video streams are in a higher definition than in 2009, as are application sizes and overall data usage for calls. 4G simply can't keep up with the demand.
Wireless data in the U.S. is in a bit of a slump thanks to its aging infrastructure, but the hope is a 5G rollout by 2020 can bring a more reliable connection to more towns across the country. With applications sipping more and more megabytes, the upgrade can't come soon enough.
5G Net Neutrality Fears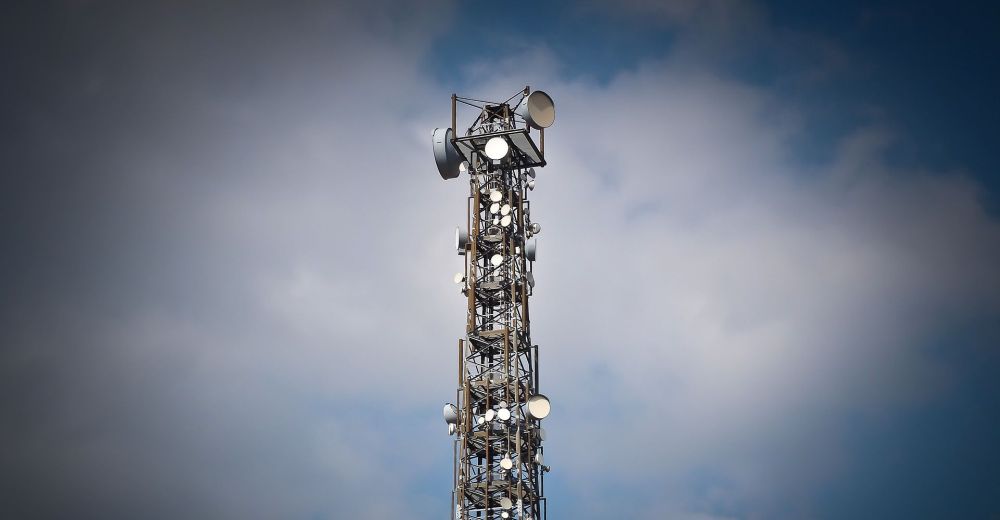 The December 2017 repeal of net neutrality in the U.S. got the general public to wake up and appreciate their online freedoms. Internet fast lanes, tiered access packages, and increased surveillance are all possible without net neutrality laws in place. This affects ISPs and home network connections the most, but it also applies to data plans on cell phones
If the rumors are true, 5G could represent the government's grandest effort to take control of the U.S. internet. Surveillance could be the default for 5G connections, making every call and every download subject to government scrutiny.
The Leaked Memo
Most of the 5G security concerns stem from a leaked PowerPoint deck and memo that supposedly came from a senior member of the National Security Council. It indicates Trump's advisors had, at the very least, eyed a proposal to nationalize the 5G network in the U.S., taking control of the infrastructure and renting its services to ISPs and cellular carriers. The proposal suggested this was part of a plan to boost the nation's cyber defenses, though no specific details were mentioned.
The memo is a whopping 30 pages long. Most of its contents focus on comparing China's wireless infrastructure with the U.S. As any casual privacy advocate knows, China is famous for its strict control over what citizens can and cannot access. The Great Firewall of China blocks out any content deemed unfit by the government. In practice this means no Google, no Wikipedia, no Facebook, and no reliable foreign news outlets.
RELATED READING: How to Access Blocked Websites in China
Backdoors and Surveillance
Having a government-owned 5G network is a frightening enough prospect for some. What really has people wringing their hands is the possibility of government-supported backdoors built into every 5G connection. In essence, if your phone connects to a tower broadcasting 5G, the government could theoretically monitor your downloads, listen in on your calls, or even siphon off e-mail data without your knowledge or consent.
The legality of 5G backdoors is immediately called into question, of course. It would be easy enough for the government to carry out these surveillance efforts in secret if they control the 5G network. Discovered vulnerabilities could also be explained away as cyber security efforts aimed at catching terrorists and digital content pirates.
It's a slippery slope if the government does seize control of a nationwide network. Very little can stop them from overstepping their bounds and turning cell phone connections into full surveillance tools.
Google's Connection
Google's supposed connection to the 5G conspiracy boils down to a conversation said to have taken place between former Google exec Eric Schmidt and the White House staff. A single report claimed Schmidt discussed 5G while visiting the White House in 2017. No hard evidence was produced backing this claim, just references to other loose connections Google and Schmidt have to the government.
If the Schmidt conversation is true, the search giant could tie its Google Assistant service in with the government's security efforts, making every voice command part of surveillance. Stored data could even be shared between the government and Google, allowing full access to search history, e-mail, and more.
Truth vs Conspiracies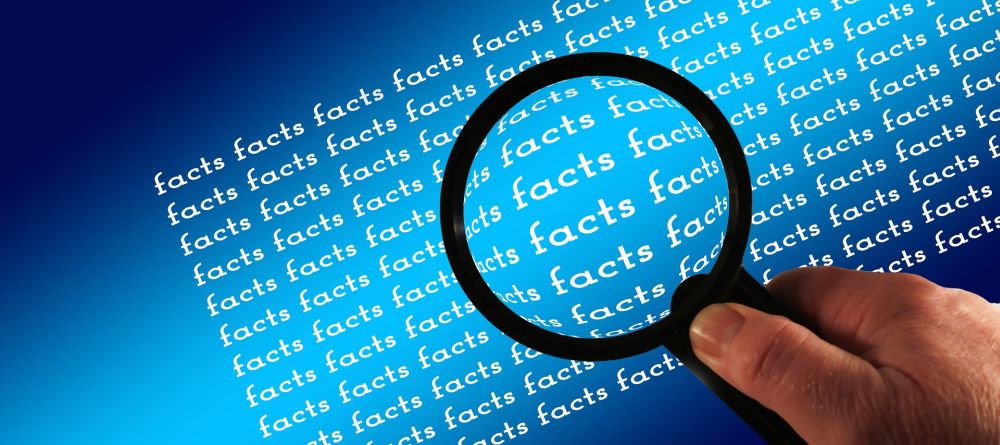 A lot of noise is being made about the supposed "deep-state" surveillance and "alt-right conspiracies" connected to the 5G takeover plan. Is there any weight to these rumors, though? After all, the more outstanding the claim the more outstanding the evidence must be.
Leaked Documents
When evaluating any surprising claim, the first thing to do is consider its source. In this case the origin is a leaked PowerPoint deck and memo, both of which came from the same website. The news outlet doesn't make any claims as to where the documents come from, only that they obtained them, read them, and scanned them to display online.
The site itself has been known to push click-grabbing stories in the past, especially ones that focus on alt-right conspiracies and government takeover plans. This means any claim they make should be taken with a dose of skepticism.
One Memo, One Whisper
Next, we look at the source material itself. There are about 30 pages of documents in the leak, most of which discuss China's control over their internet space and how the U.S. should follow suit.
There's nothing in the supplied document scans that proves they are a reliable source. It's easy enough to fabricate content like this, especially given the nature of the source website and the quality of the scans provided. On the other hand, nothing stands out as obviously false, either. The documents are questionable at best, which provides a poor foundation for any kind of evidence.
Hype and Hearsay
The rest of the evidence presented in favor of a 5G takeover plan is circumstantial. News outlets have called out connections between Google and the White House, public speeches have been taken out of context and repurposed to fit the conspiracy narrative. A lot of dots have to be manually drawn in to connect this 5G picture together. It's all a very dramatic and well-told story, but when you examine the details you quickly realize there isn't enough truth to make a sound judgement call either way.
Online Privacy is Still a Real Concern
Just because the 5G network takeover conspiracy probably isn't true doesn't mean you're 100% safe on the internet. There are still a number of threats to your privacy, everything from ISP data collection efforts to hackers on public Wi-Fi. Your data could be at risk when you least expect it!
Fortunately, staying safe is as easy as running a reliable VPN. VPNs encrypt every packet of information before it leaves your device, sending it through a private tunnel to the internet that no one can see into. We've selected some of the best virtual private network services below to help you stay safe online no matter what.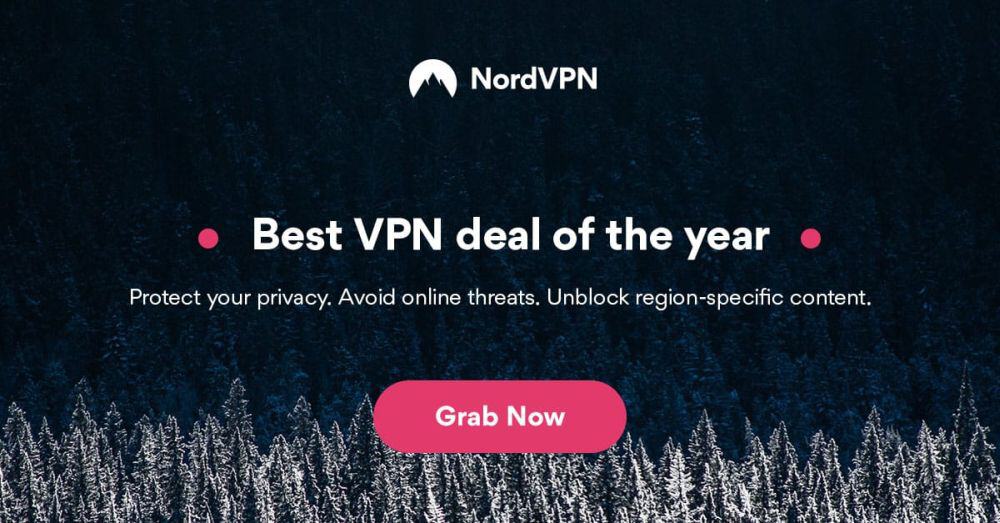 NordVPN provides one of the largest networks in the business. Over 5,100 servers in 59 different countries means you'll always have access to a fast connection anywhere in the world. You can also take advantage of exclusive features like double encryption, DDoS protection, and onion over VPN, all while staying safe with 256-bit AES encryption and an incredibly thorough zero-logging policy. With the cutting-edge NordLynx protocol, there's not a hacker nor government in the world capable of breaking through–even on 5G networks.
Read our full NordVPN review.
Pros
Unblocks American Netflix
Mind-boggling number of servers
DNS leak protection, kill switch
Extra-secure Double VPN for data encryption
Live chat support is available.
Cons
Some servers can be slow and unreliable
Can't specify City or Province in App.

Surfshark is a thoroughly modern VPN launched in 2019–well after the onset of 5G conspiracies. Regardless, they are supremely well-suited to countering the myriad threats that actually plague Internet users in this day and age. Provisions include access to over 3200 servers in 65 countries protected by the 256-AES-GCM encryption cipher, and backed by a strong no-logging policy. RAM-only servers continuously purge your metadata from memory, while a kill switch, IP/DNS/WebRTC leak protection, and CleanWeb adblocking ensure you never leave a trace of your activity behind.
Pros
Break through harsh censorship to securely access social media and foreign news sites
One of the first VPNs to implement RAM-only servers
30-day satisfaction guarantee
Favorable BVI jurisdiction guarantees no logs kept
Support staff manned by actual human beings 24/7.
Cons
Server network is not nearly as expansive as major competitors
Young VPN still has plenty of room to grow in terms of advanced functionality.
Read our full Surfshark review.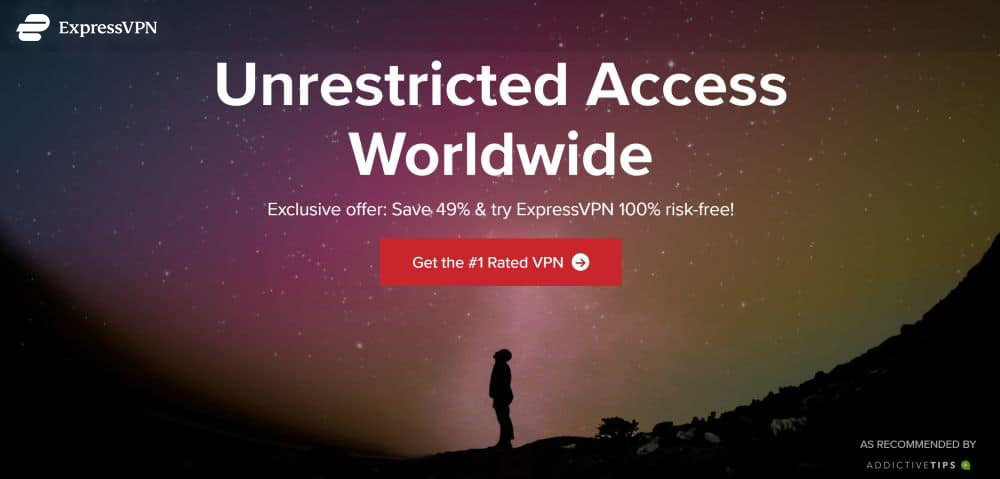 ExpressVPN is one of the fastest and easiest to use VPNs on the market. Every subscription comes with solid 256-bit AES encryption on all data, a zero-logging policy on traffic, DNS requests, and IP addresses, and both DNS leak protection and automatic kill switch features. Everything ties in to ExpressVPN's custom apps for Windows, Mac, Linux, iOS, and Android, allowing you to sign on and connect to a fast and secure server in a matter of seconds. Speaking of servers, there are over 3,000 located in 94 countries around the world, perfect for bypassing geoblocks and censorship.
Read our full ExpressVPN review.
Pros
SPECIAL OFFER: 3 months free (49% off - link below)
Super fast, reliable connection
Secure encryption & VPN protocols
Keeps no logs of personal data
Live Chat Support.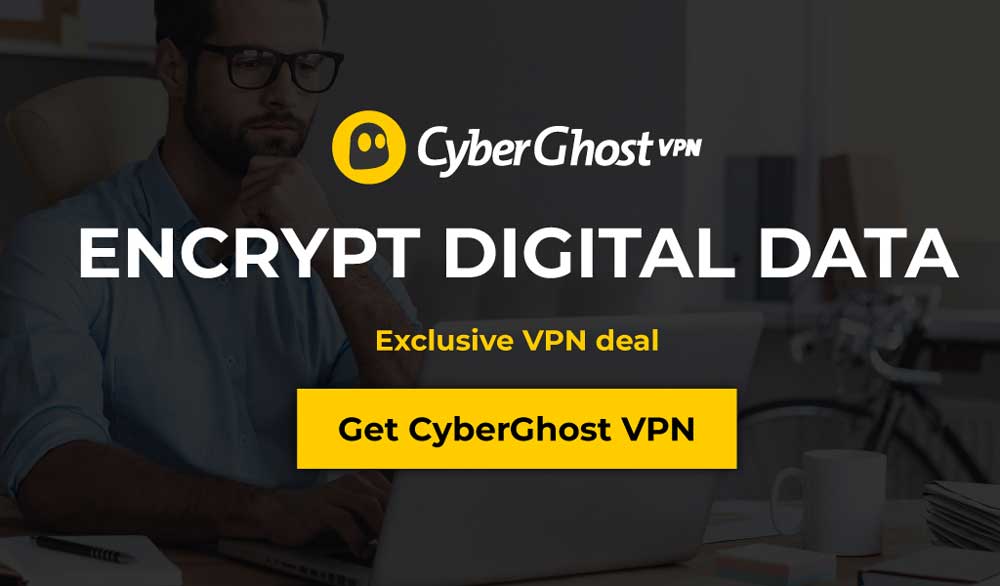 CyberGhost offers an incredible array of online privacy and safety features designed to keep you invisible at all costs. It starts with solid 256-bit AES encryption, the industry standard for unbreakable cryptography. A zero-logging policy ensures your traffic, time stamps, and IP address are never stored long-term, and both DNS leak protection and an automatic kill switch lock down your identity to keep it safe and secure. Worried about the government filtering your Internet? Just connect to one of the 5,600+ servers in 90 countries worldwide.
Read our full CyberGhost review.
Pros
LOW PRICE: 6 EXTRA free months (79% off - link below)
Torrenting allowed
GooglePlay users rating: 4.3/5.0
Strict no-logging policy
Money-back guarantee.
Cons
WebRTC IPv6 leak in macOS
Can't unblock some other streaming sites.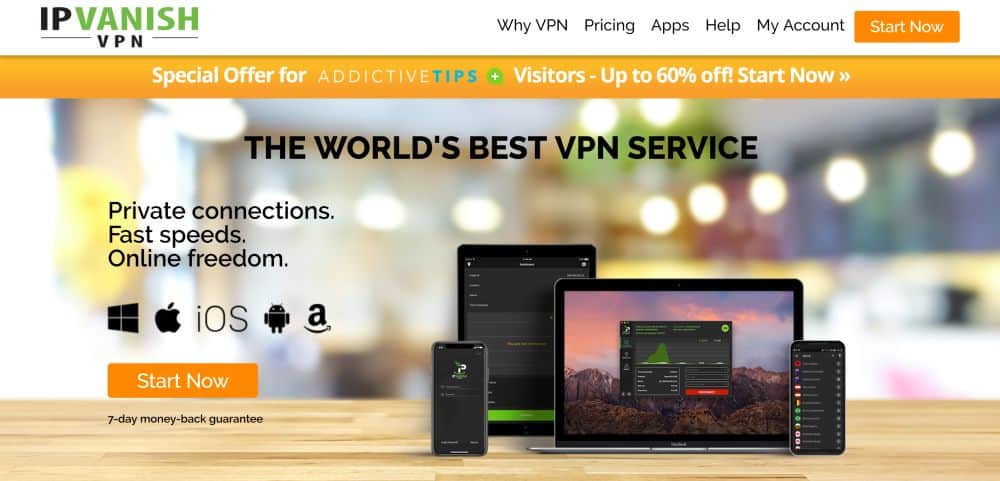 IPVanish is a great way to secure your data without sacrificing speed. The VPN offers a remarkable blend of features, including a network of over 1,300 servers in 60 different countries, DNS leak protection, an automatic kill switch, and 256-bit AES encryption on all data. A zero-logging policy on traffic ensures your information is never stored, preventing it from falling into the wrong hands.
Read our full IPVanish review.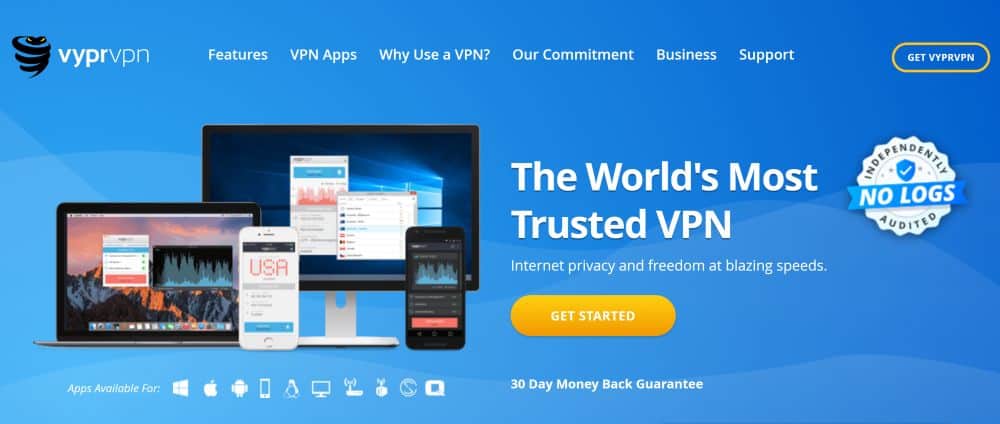 VyprVPN makes it easy to stay safe online with a wealth of incredibly strong security features.. It starts with sturdy 256-bit AES encryption, an automatic kill switch, DNS leak protection, and a zero-logging policy on traffic and DNS requests. On top of that you'll have access to VyprVPN's exclusive Chameleon technology, a protocol that adds an extra layer of encryption to your data to prevent deep packet inspection. If you need to stay hidden at all costs, VyprVPN is the way to go.
Read our full VyprVPN review.
Conclusion
A government-run 5G network could be the end of privacy for U.S. cell phone users. Fast speeds and better connectivity are great, but is it worth sacrificing your personal information? Using a VPN can help keep you safe both at home and while out and about. Take every precaution you can to lock down your data and you can enjoy privacy even in the most extreme of circumstances.