We are reader supported and may earn a commission when you buy through links on our site.
Learn more
Best VPN Apps for iOS to Keep Your Devices Secure
There is no shortage of iOS-compatible VPN apps available, but unfortunately, only a few of them will actually keep your beloved Apple device secure. Today, we review the top iOS VPNs according to their privacy, performance, and price, so that you can make an informed decision on which subscription to buy.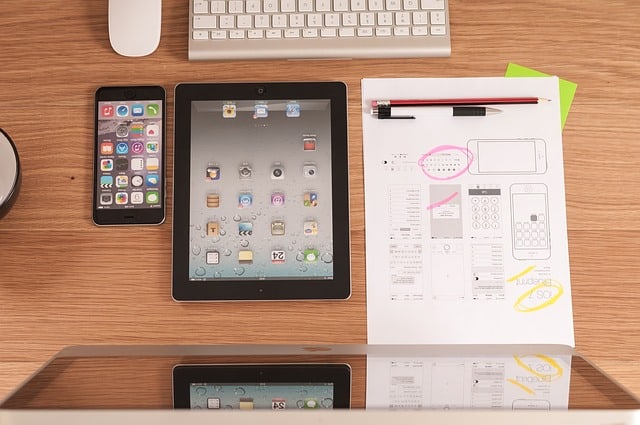 Your iOS device — whether it's an iPhone, iPad, iPod, or otherwise — has some pretty great security built into it. With more internal protection against the threats of viruses and hackers than some other operating systems, the engineers at Apple did a great job. But if you want a VPN to round your device's protection, how do you pick the best VPN app for your iOS device?
Enhance the Internet security of your iOS device with these sleek, effective VPN apps:
NordVPN – Best iOS VPN – NordVPN holds nothing back from iOS users; with an intuitive interface housing the most powerful privacy features like NordLynx encryption and a battery of specialty servers optimized for any use-case you can think of.
Surfshark – An aggressively costed VPN with top-notch anti-censorship methods, allowing unlimited simultaneous connections.
ExpressVPN – Widely praised as one of the fastest VPNs on the market, with a robust network and the speedy Lightway protocol.
CyberGhost – Powerful VPN with tons of servers, with a special focus on user-friendliness.
PrivateVPN – One of the most reliable and transparent networks, due to being 100% owned by the provider.
PureVPN – The "kitchen sink" VPN with unbreakable encryption and a slew of cybersecurity extras.
After all, that great security doesn't protect you from other threats and spying once it's connected to the internet. A VPN can add that extra layer of protection that's sadly lacking — and keep your online activity and data online safe, secure, and private, like it should be. But since sorting through the many apps available on the App Store can be a dangerous affair (potentially backfiring and exposing your data), you need some guidelines.
In this guide, we're going to show you how to sort through VPN apps for iOS and choose the best one for you. Then, we'll give you our top choices and show you how to get things set up the first time. Finally, we'll go over some iOS-specific things in greater depth and make a brief mention on the topic of so-called "free" VPNs.
30-days money back guarantee
How to choose the best VPN for iOS
Even a quick search through the App Store will show you literally hundreds of apps that all claim to the be the best VPN app for your iOS device — so choosing a good one can quickly become confusing and frustrating. For one, there are a lot of things to think about: encryption protocols, privacy policies, trustworthiness, and price — to name a few. And, just about any VPN can hide your IP address, but the best ones for iOS do a lot more: they improve your security and privacy, unblock restricted content, and some of the best ones even unblock geoblocked content from behemoths like Netflix, Hulu, or Amazon Prime Video.
So since trying to sift through all that yourself can take a long time, we did the legwork for you. The following qualities are things that all the best VPN apps for iOS have in common (and some of the best VPNs in general, for that matter):
Device compatibility
The best VPN apps for iOS have just that — iOS compatibility. Not only that, but all the ones we chose have dedicated, iOS-specific apps. If they didn't, you'd have to go through some semi-complicated steps to configure things yourself. These VPNs' apps make that unnecessary.
Connection speed
Nobody likes to wait endlessly for their internet connection to load — whether it be streaming, downloading, or browsing. VPNs, by virtue of their encryption, typically slow down whatever connection you're using, but the ones we tested do a great job of maintaining high speeds, and giving you options to further configure for an even faster experience.
Security provisions
A VPN's encryption is what makes it special: your data is wrapped, end-to-end, in a secure "tunnel" that makes it unreadable to outside eyes. This allows you to keep whatever you're doing online securely private; it also hides your identity and location. Each of the VPN apps we chose use OpenVPN as their default encryption, which is the best that's currently available.
Alongside the encryption, to be truly private online, your VPN needs to keep no logs of your activity. ISPs are required to do this and using a VPN prevents this — but if your VPN is turning around and doing the same thing, then what's the point? The best VPN apps have strict zero-logging policies so that nothing can be traced back to you.
The best VPN app for iOS
Based off those criteria, here are our selections of the best VPN apps for iOS: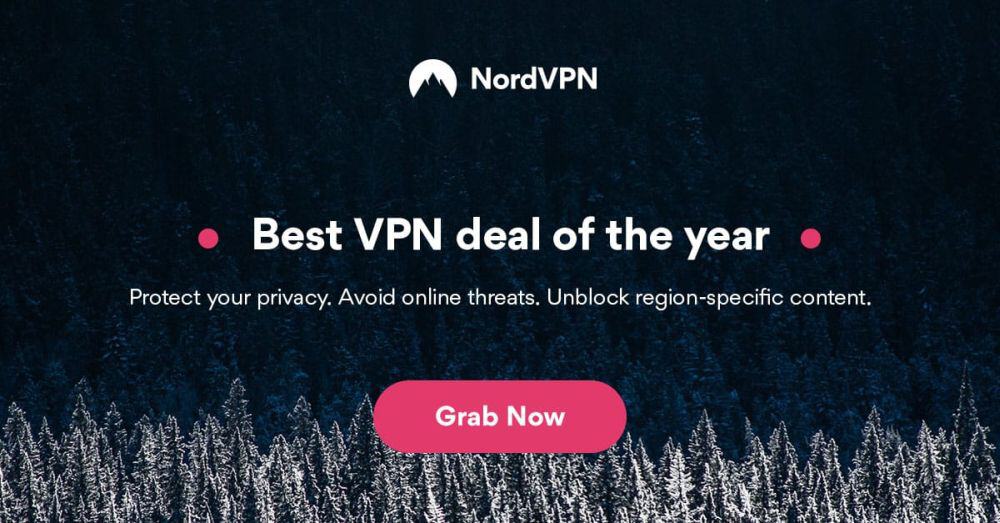 With a massive, 5,500-server network spanning 58 countries, NordVPN is the behemoth of the industry — and they're still growing. Based in Panama, this provider is exempt from major surveillance agreements, and has military-grade 256-bit AES encryption with a wealth of protocols to beat just about any censorship firewall or geoblock. That makes them great for oppressed countries like China, Russia, and North Korea, as well as making them reliable at beating VPN-blocking streamers like Netflix.
But alongside power, NordVPN also boasts solid speed, with unlimited bandwidth and no speed caps. Plus, they have one of the most complete zero-logging policies available, with an attractive graphical map that makes picking your server easy. While there's a ton of functionality, it's never overwhelming, as their iOS apps are streamlined and logical enough for anyone to use effectively.
Read our full NordVPN review.
Pros
Highly affordable plans
5,400+ servers globally
Strong security features
No logs and encrypted connections for total privacy
24/7 Live Chat.
Cons
Very little
Refund processing can take up to 30 days.

Surfshark operates along similar philosophical lines to Apple: make an attractive product that offers a ton of value, is futureproofed, and just works like it should. Indeed, this scrappy newcomer to the VPN industry has made a name for itself in more ways than one.
Namely, the level of security on offer is nothing short of incredible, especially considering how cheap Surfshark subscriptions are. You get tunneling via OpenVPN, IKEv2/IPSec, and WireGuard guarded by the same cipher used by the NSA: 256-AES-GCM. Surfshark's massive network (3200+ servers in 65 countries) is easily accessible through an uncluttered and logical interface, boasting great speeds and uptime across the board.
What's more, if you want to access sites like Netflix which block VPNs, Surfshark auto-enables the right DNS settings to bypass the proxy ban. It also offers IP/DNS/WebRTC leak protections, a kill switch, plus a solid no-logging policy you can trust.
Pros
Unblock VoIP in oppressive regimes like WhatsApp, Skype, Discord, and more
Over 800 servers in 50 countries worldwide, and constantly growing
DNS leak and kill switch protection keep your defenses up even when your connection drops
Zero logging policy ensures your activity can't be used against you
Helpful 24/7 live chat with an actual human being.
Cons
Growing network doesn't have same coverage as more mature VPNs
Young VPN still has plenty of room to grow in terms of advanced functionality.
Read our full Surfshark review.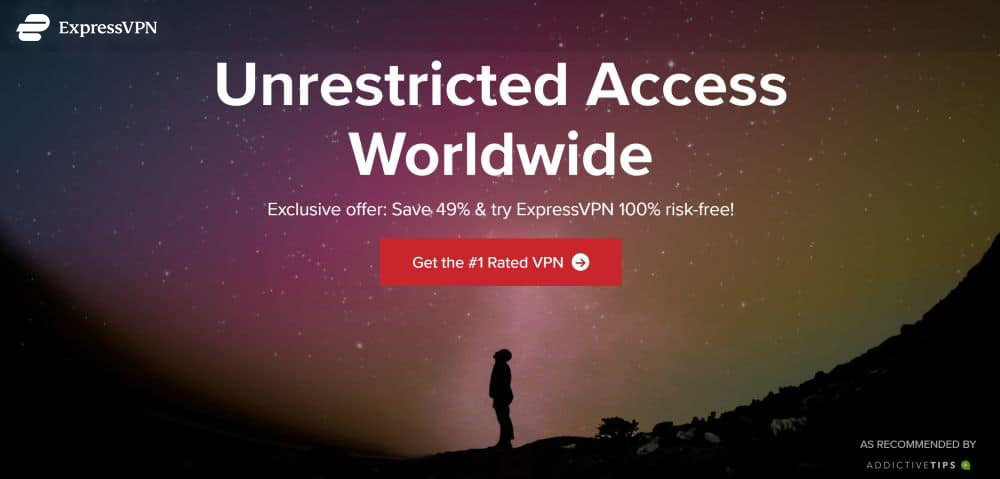 ExpressVPN has apps for your iPhone, iPad, or iPod — and they're great. As one of the fastest providers on the market, ExpressVPN will give you buffer-free streaming, fast downloads to your device, and smooth browsing. Plus, despite heavy-hitting 256-bit AES encryption, ExpressVPN is lightweight and easy to use, with a single-click interface to get you connected.
And with more than 3,000 servers in 94 countries, you'll be spoiled for choice in tailoring your VPN connection. They boast a solid zero-logging policy that keeps nothing to identify you, as well as unlimited bandwidth and no speed caps. They're also great for streaming Netflix, Hulu, and many other streaming providers.
Read our full ExpressVPN review.
Pros
Unblocks US Netflix
Reliable and fast connections
Supports ALL devices
Strict no-logs policy for personal information
24/7 Customer Service.
Cons
Slightly pricier than competition.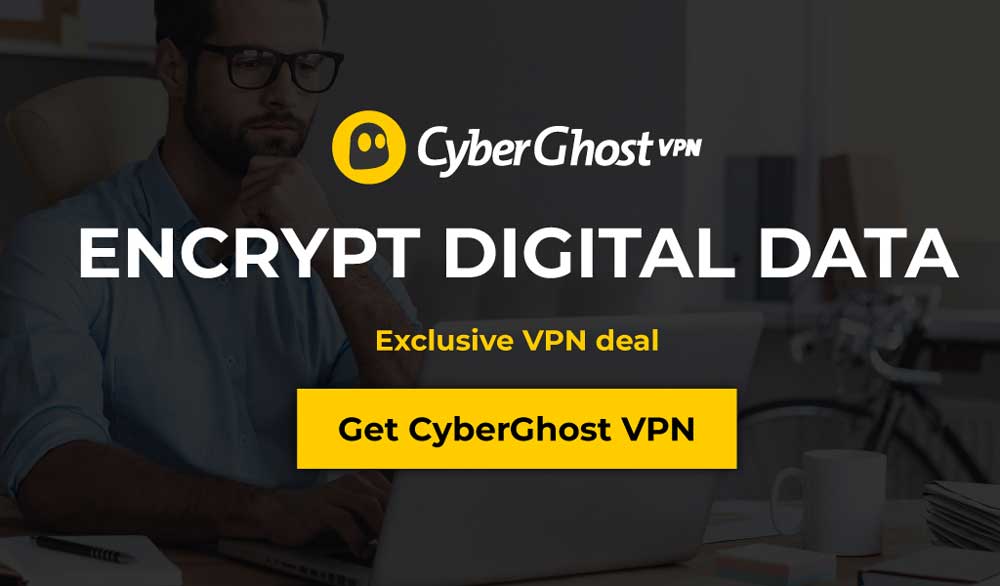 CyberGhost makes your life easy when it comes to a VPN — simple, minimalistic, and with 6 preconfigured profiles to help you get going fast. With some of these profiles, you can surf anonymously, unblock streaming or basic sites, protect your Wi-Fi connection with a single click, or choose your server. Plus, you can add toggles that block malicious websites, ads, and online tracking, or boost your speed — among other handy things.
CyberGhost also gives you one of the most complete zero-logging policies around — they take so little of your information, that they don't even keep your email address. And with unlimited bandwidth, zero speed caps, and high connection speeds, you'll be able keep your iOS device safe all month long without restriction. Not enough? Try CyberGhost's preposterously huge server network out for size: over 5,900 nodes in 90 countries.
Read our full CyberGhost review.
Pros
Works with American Netflix
3,600+ servers in 55+ countries
7 simultaneous connections
No log files
Money-back guarantee.
Cons
IPv6 WebRTC leak in macOS
Doesn't unblock all streaming services.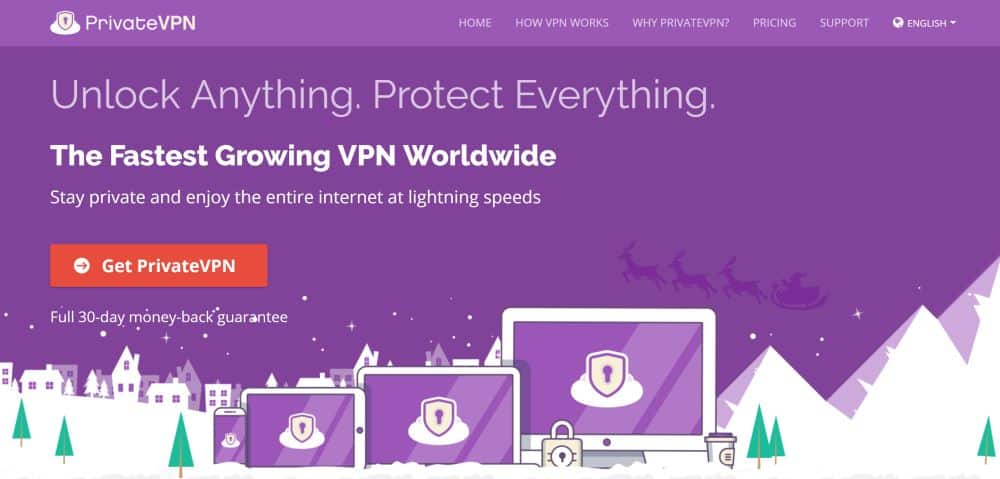 PrivateVPN gives you speed and balance — a tall order when you consider their relatively small network size: they have just over 150 servers in 60+ countries. That said, they come through consistently and reliably. Their mobile app is an almost exact copy of their desktop layout, making it simple to choose a server, connect, and get going. Their security is no slouch, giving you 256-bit AES via OpenVPN, and you get a solid list of settings to customize to your preference. A few options you can play with include enabling automatic reconnects, connecting upon starting your device, and launching the app whenever you restart your device.
Alongside the 256-bit AES encryption, you also get a 2-tier port switching option and 4 different levels of encryption to choose from — so if your connection's a bit slow and you're not concerned about security, just switch to the faster, slightly less secure protocol.
Read our full PrivateVPN review.
PureVPN provides more than 2,000 servers in 140+ countries, with many locations represented that you can't find with any other provider. This gives you a unique level of control in tailoring your connection, allowing you to bypass geoblocks and stay anonymous. Plus, with a user-friendly iOS app, you'll have no problems getting connected fast. Speaking of speed, they offer unlimited bandwidth and 1Gbit connection speeds. Alongside 256-bit AES encryption, PureVPN offers you a unique set of security add-ons: app filtering, DDoS protection, dedicated IP, NAT firewall, anti-spam filtering, and antivirus software — truly a complete security suite.
Alongside those great security features, PureVPN offers dedicated IP addresses for streaming, too, as well as P2P-enabled servers and protection. And this provider has a strong zero-logging policy that keeps nothing that can identify you to prying eyes.
Read our full PureVPN review.
How to setup your VPN app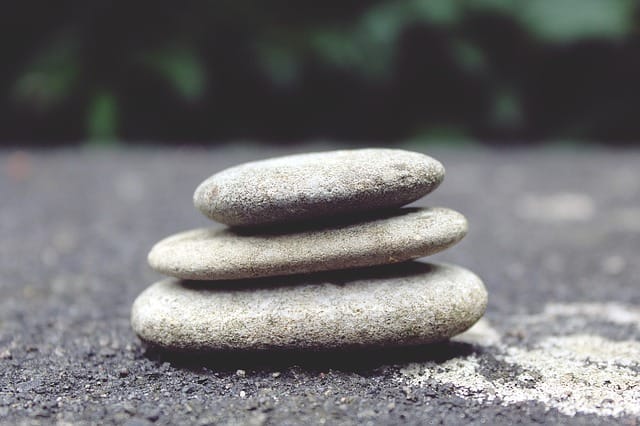 Thankfully, getting your VPN app for iOS setup isn't hard. There are just a few steps you need to perform to get up and running — and get all the benefits of a VPN:
First, visit your chosen VPN's website. If you choose one of our recommendations, you'll get an exclusive discount by using our link, found above. Once there, select your plan and fill out the requested information. Some of what you'll typically be asked includes your name, email address, and payment information.
Next, depending on the provider, you'll either be brought to a download page, or be sent a welcome email containing a link that takes you to that page. In either case, download and install the iOS app. There should be a dedicated link that takes you to the App Store — if you bypass it and instead choose to visit the App Store directly, make sure the app you find is the official app of your provider. There are pretenders.
Once you've downloaded and installed the app — hit pause. Open your web browser and visit ipleak.net. The page automatically runs an IP address lookup. Take note of your unprotected IP address. That done, exit out of your browser, launch your VPN app, and sign in. Most VPNs will automatically connect you to the fastest server available; if you aren't trying to unblock content or access content otherwise not available nearby, then this will be fine.If you wish to select your server, just visit the server list in your app. In either case, the connection to your server should resolve in a few moments.
Once the connection resolves, open your web browser again. Visit ipleak.net and compare the new IP address with the one you wrote down earlier — it should now be different. Another, even easier way to confirm that your VPN is working right is, if you chose a server in another country, to simply confirm that your IP's "Country of origin" has changed on ipleak.net. You'll find that country just above the digits of your IP address.
If everything checks out, then your online activity is now safe, secure, and private.
Why do I need a VPN app for my iPhone/iPad/etc?
A phrase that's been used to describe your iOS device's security is "walled garden." Everything inside your iOS device is protected from external attempts to meddle with it. Just one way this is done is by isolating apps from each other — that makes it tough for malware coders. The problem is, the moment you connect to anything outside your device — i.e. the internet — the walls around your garden can't help you.
A walled garden
To think of this concept visually, imagine that your activity online is like a messenger running between your walled garden (your iOS device) and another (the server). Once that messenger leaves your walls, anything can happen to it: its data can be stolen, someone can replace it with an imposter, or its activities can simply be watched — like your ISP, ad-trackers, and government agencies like to do. When you install and use a VPN, though, it's like creating a secure tunnel between your garden and the server's garden. Suddenly the protection of your walls can extend well beyond their boundaries.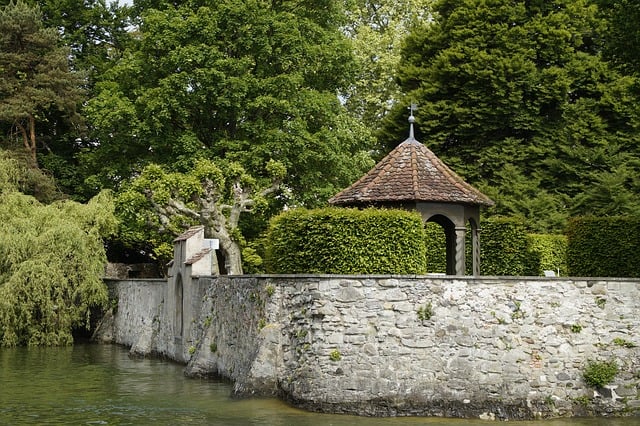 Another reason to use a VPN with your iOS device concerns public networks. While it's certainly possible that your device could be attacked while you're using 4G, it's just not as likely. An attack like that would involve either breaking the high-level encryption involved in 3- and 4G channels, or jamming them entirely, forcing all local devices to connect to an insecure 2G network. Both cases are extremely far-out, with incredibly small odds. But an attack via Wi-Fi is completely possible, even probable. When you connect to a public Wi-Fi hotspot without a VPN, you become vulnerable. Your activity is laid bare to the hotspot's owner, the ISP's spying and data aggregation, and more. Use a VPN, and you become secure, no matter where you are.
What a VPN can do to stop this
When you connect to your VPN, all the data that leaves your device is sent through the encrypted tunnel we talked about — whether it's from your browser, apps, or your iOS itself. It travels to your the server, where it's then decrypted and sent on its way. Plus, with this encryption, your true IP address is hidden; in its place, you get an IP address that's associated with the VPN server you're connected to. This allows you to keep your true identity and location hidden from the prying eyes of ad-trackers, your ISP, and government agencies — all of whom can use your location to track what you do.
Unblocking content
Another thing a VPN can help you do is unblock content you would otherwise be unable to access. Many countries and websites censor what you can and can't see based on your location, which is obtained by identifying your IP address. When you use a VPN, you can "spoof" your IP address to look like it's coming from elsewhere by choosing a VPN server located where you want to spoof to. This tricks ISPs, government agencies, and websites into thinking that you're physically located in a different place; if that place can access whatever it is you're trying to view, then having an IP address located there will allow you to view content that's otherwise blocked to you.
For example, the U.S. Netflix library is the streaming company's most sought-after library of titles; but due to content laws, certain movies and shows can't be streamed outside the U.S. So if you're located in Germany and want to view the U.S. Netflix library, you'd normally be out of luck — but connect to a U.S. server and you can do just that.
For another example, China is notorious for its extreme censorship of online content. If you're in China and want to check your Facebook account or even Wikipedia, you can't — unless you use a powerful VPN. ExpressVPN and NordVPN can get help you get an IP address in another country that will allow you to post that status or check up on that random fact.
What can't a VPN do?
While VPNs are great tools, they aren't magical — there are still some things they can't do or come short on:
Connection between the VPN and the site — While your data is encrypted when it's sent to your server, if the site you're visiting is of the HTTP type, then the information between your server and the website is not. However, if the site uses HTTPS, then you're completely encrypted — end-to-end. Google is attempting to make every site HTTPS, and in 2016, 77% of sites had made the switch. So this is a rare possibility, but one nonetheless.
Degree of anonymity — VPNs are heavily encrypted, but unfortunately a dedicated individual or government agency could trace back your use (if not the specifics) to you as an individual. That means that a VPN doesn't afford you complete, ironclad anonymity. For that, you need to use TOR.
Malware, viruses, and the like — While it's true that as an iOS user you don't need to worry about these as much, you could still get duped by phishing websites. While some VPNs have settings to filter dangerous sites like these, they tend to use simple methods that could be fooled — so you still need to exercise caution.
Why can't I just use a free VPN?
You've probably noticed that there's no shortage of "free" VPNs on the App Store. So why not just use one of those? There are a few problems, which tend to come back to one reason: free VPNs have to make money somehow to support their network of servers and employees. So they:
Inject advertisements into your browser and VPN experience;
Have little or no encryption;
Log and sell your personal information or data logs to 3rd-parties of their choice; and even
Install software like adware, viruses, trojans, botnets and more.
While the App Store may be a safer place than the Google Play Store, "free" apps that participate in these practices are still out there, and you could wind up worse off privacy-wise than with no VPN at all.
Conclusion
Using a VPN in harmony with your iOS device's built-in security is a great thing to do, and one that you should — but finding the best VPN app for iOS is hard. Similar claims, questionable logging policies, hundreds of apps — it could make anyone's head spin. But with this guide, we've shown you how to do it. Start looking, or pick one of the VPN apps we recommended above.
Have you used a VPN app with your iOS device before? How did it go? Was there anything you liked, didn't like, or problems you encountered? Tell us your experiences and thoughts in the comments below.