We are reader supported and may earn a commission when you buy through links on our site.
Learn more
The 6 Best VPN Providers For Chile in 2021
While Chile enjoys some of the best Internet freedoms in the world, you still need to use a VPN whenever you go online. Today, we review the best providers for Chilean users, each rated for encryption, network coverage, speed, and price. We'll also show you how to configure your VPN app for optimal security when spoofing your IP address in Chile or abroad.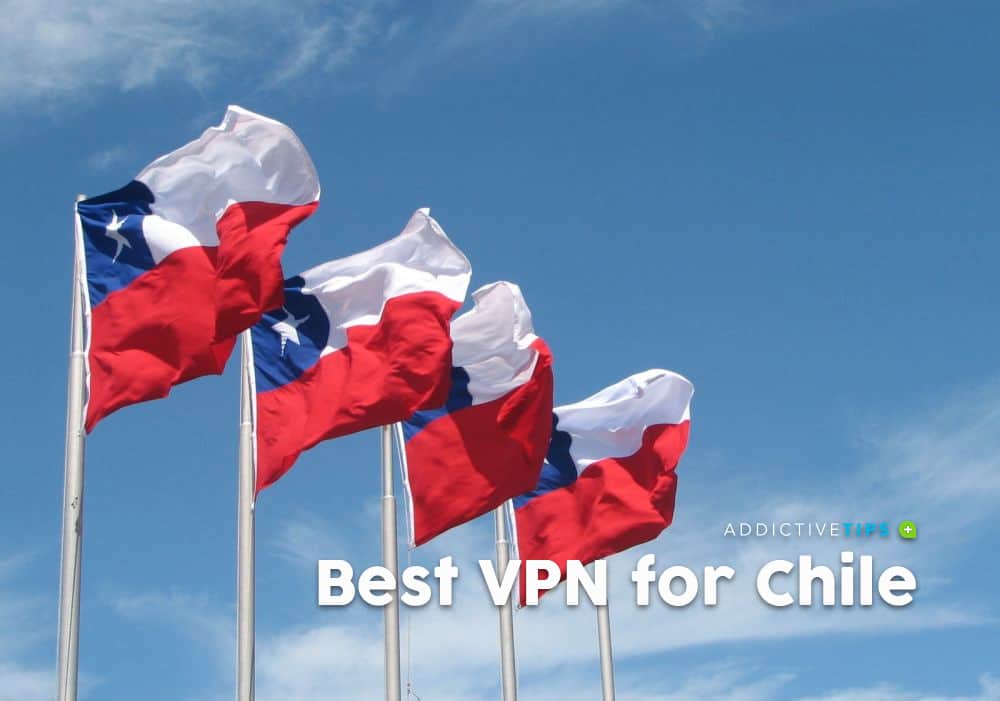 Have you ever travelled abroad only to realize that you couldn't access various Internet resources back in your country of origin? This can typically happen with banking sites for security reasons but also with several media streaming sites where, although you may hold a valid subscription, they limit access to foreign clients due to broadcasting rights issues. That can happen everywhere, even in a country like Chile which possibly has the most permissive Internet access in the world. To access content in your home country for within Chile, you need to use a VPN that will make you appear as you have never left home.
Don't get complacent; take control of your privacy online on Chilean Internet with these secure VPNs:
NordVPN – Best VPN Chile – NordVPN sets the standards for security and performance by which all others are judged. Spoof your IP around the world with thousands of secure servers, guarded by the fast and unbreakable NordLynx encryption protocol.
Surfshark – Powerful tunneling, anti-malware and tracking, zero logging, and a user-friendly interface–all available super cheap.
ExpressVPN – A great investment into your privacy online, with blazing-fast speeds, dynamic rotating IPs, and kill switch protection.
CyberGhost – Tons of servers, a colorful user interface, and wide app availability make this a true everyman's VPN.
PrivateVPN – The favorite choice of VPN power users, thanks to its flexible encryption settings and transparent, 100% self-owned server network.
PureVPN – Offers a truly ludicrous number of servers worldwide, with powerful encryption to back it up. Works in China, works anywhere.
Before we review our top VPN providers, we'll start off by discussing the Internet in Chile. We'll explore how Internet access in that country differs from other places in the world. Next, we'll discuss Virtual Private Networks. We'll first briefly explain what they are and how they operate and then we'll detail the multiple benefits of using a VPN. We'll follow that by a discussion on the important features one should look for in a VPN. This will more than likely help you choose the best provider for your purposes. This will bring us to the core of the matter as we'll next review some of the best VPN providers for Chile. We'll do our best to highlight the most interesting features of each contender.
30-days money back guarantee
Important features to look for in a VPN
There are lots of VPN providers out there. Too many, in fact. And they're not all as good. With such diversity, picking the best solution can turn out to be somewhat of a challenge. Here are some important criteria to consider when selecting a VPN provider.
The best VPNs for Chile
Given that Chile is likely the place on earth where Internet access is the least restricted, you might be better off selecting your VPN provider based on what you want to access rather than where you are. For instance, not all VPNs work well at unlocking access to your local Netflix. Your best bet is certainly to try those that offer a free trial and see if they get the job done for you. So, here are the best VPNs we could find.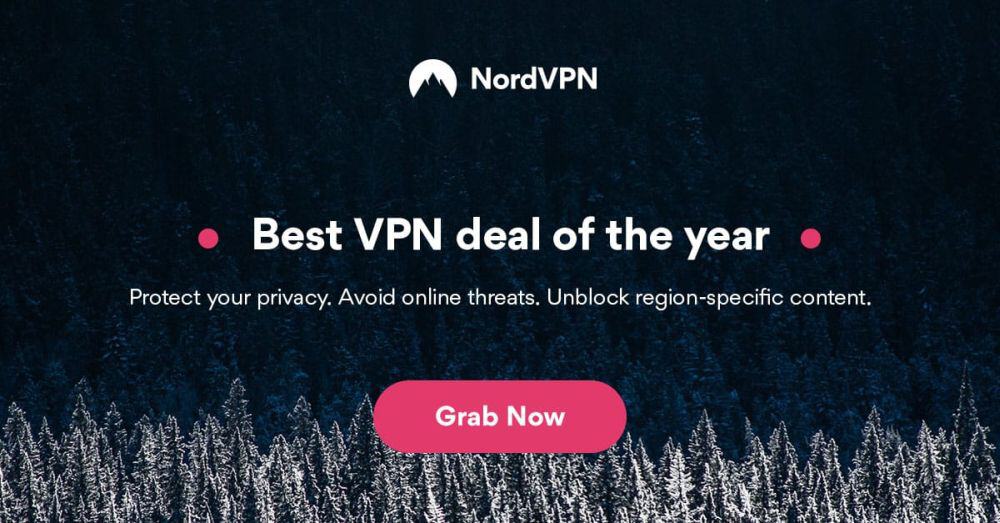 Our top pick for Chile is NordVPN, a provider which has been around for more than a decade. It is one of the oldest VPN providers out there and its popularity does not see to fade, thanks in part to its huge server network and the excellent value for the money it provides. The provider's servers fleet is one of the largest with 5,800 servers in 59 countries. The company has been criticized in the past for suffering from speed issues but this is something NordVPN has made great efforts to address recently. Privacy is one of this supplier's strongest points and being based in Panama means it is free to not retain any user information whatsoever.
On the technical side of things, NordVPN offers 256-bit encryption on OpenVPN with 2048-bit Diffie-Hellman keys as standard. The service also offers several additional useful security features including a kill switch and shared IP addresses. Other unique features include double VPN servers (where your data is encrypted twice and rerouted through two successive VPN servers for extra protection) and Onion over VPN servers (where your data is redirected through the TOR Network as well as a VPN for even better security).
Read our full NordVPN review.
Pros
SPECIAL OFFER: 2-yr plan (68% off - link below)
No bandwidth caps
DNS leak protection, kill switch
Extra-secure Double VPN for data encryption
24/7 Customer Service.
Cons
Some servers can be unreliable
Sometimes slow in procesing refunds (but always do).

Surfshark not only protects you from external threats, but from yourself as well. Each of their apps features the powerful CleanWeb mode, which intercepts and blocks malware links, ad trackers, and pop-ups before they even have a chance to load. This not only reduces your exposure to accidentally clicking something harmful, but speeds up your mobile connection by reducing the bandwidth needed to load the page.
What's more, Surfshark offers best-in-class 256-AES-GCM encryption, with access to over 3200 servers in 65 countries. Thus, you can spoof out of Chile into another country, allowing you to beat geoblocks and hide your IP from cybercriminals. You can configure Surfshark to apply different settings to specific Wi-Fi networks–useful if you're on the go a lot.
Share your subscription with a friend, thanks to unlimited simultaneous connections. And finally, rest easy knowing Surfshark never logs your identifiable metadata.
Pros
Every server optimized for unblocking Netflix, BBC iPlayer, Hulu, and more
All 800+ servers are P2P-friendly, with private DNS and obfuscation
Expansive anti-ad and anti-malware database constantly updated
Independently audited privacy practices
Helpful 24/7 live chat with an actual human being.
Cons
Speeds occasionally suffer a noticeable drop
New-kid-on-the-block status may not instill same trust as larger providers.
Read our full Surfshark review.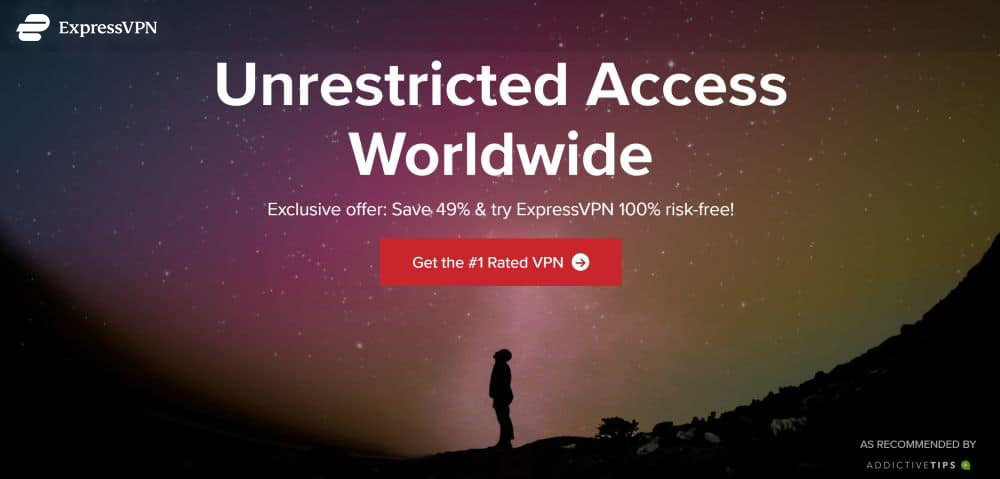 ExpressVPN is one of the fastest VPNs. Considering today's media-intensive apps, you know how this can be important. This provider offers consistent speed across all of its 3000+ servers and it does so without compromising security. The service uses resilient encryption standards such as OpenVPN connections encrypted with 256-bit AES as default. The service's 4096-bit DHE-RSA keys are protected by an SHA-512 hashing algorithm. All these features put ExpressVPN in the premium category of VPN providers.
If your privacy matters to you, you'll be glad to know that ExpressVPN retains minimal personal data. Since it is based in the British Virgin Islands and is not legally required to retain any user data at all, and it doesn't. The client app features a "network lock" which is equivalent what other providers refer to as a kill switch, a device that further protects your privacy by blocking all network traffic if the VPN connection ever drops, a rare occurrence. ExpressVPN may not be the provider with the largest number of server and the most server locations but what it lacks in the number of servers, it more than makes up for in speed and quality.
Read our full ExpressVPN review.
Pros
Works with US Netflix, iPlayer, Hulu and other services
Super fast servers (minimal speed loss)
Torrenting allowed
Strict no-logs policy for personal information
Live chat support available.
Cons
Max 3 connections simultaneously
Slightly pricier than competition.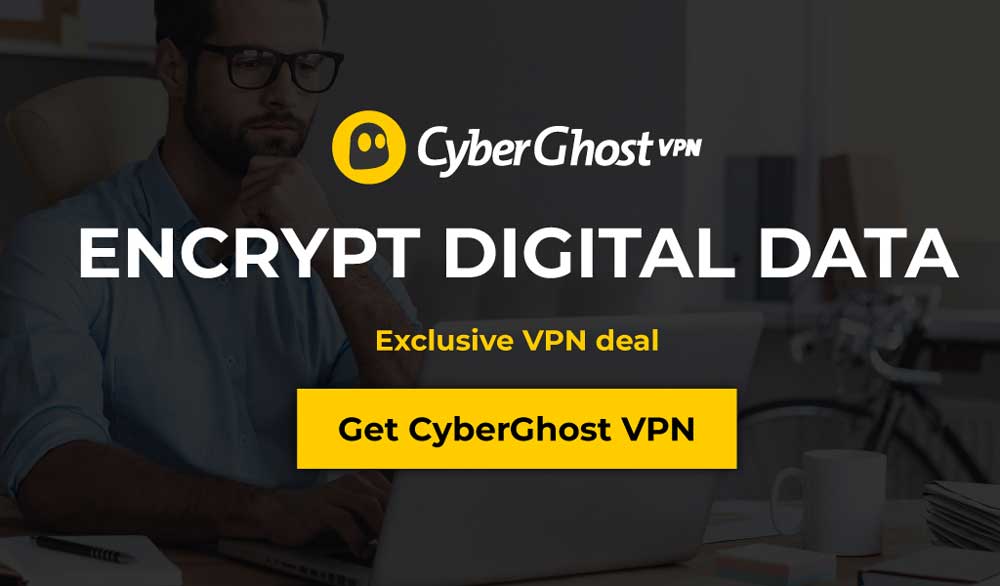 Next is CyberGhost, another well-known VPN provider. It made our list because the service works great and delivers what's expected. This provider has an impressive 6,300 servers in 89 countries. Among these, 900+ servers are located in the US. This makes CyberGhost an excellent option to unblock many kinds of American geo-blocked content.
By default, CyberGhost uses the OpenVPN protocol with 256-bit AES Encryption and 2048-bit keys. For ultimate security, the provider also uses perfect secrecy. By generating a random key for each session, intercepting the connection is made much harder. CyberGhost has a strict zero-logging policy. The provider doesn't even keep user's email addresses. Purchases are all processed by resellers so the only personal information he VPN provider ever has about its users is their usernames. Other important features of the service include an Internet kill switch that will automatically disconnect your network if the VPN connection goes down as well as DNS and IP leak protection. As for the VPN client apps, that are available for Windows, Mac OS, iOS and Android.
Read our full CyberGhost review.
Pros
Works with American Netflix
Compatible with TOR
Located in Romania (out of 14 eyes)
Strict no-logging policy
45-days money back guarantee.
Cons
Doesn't work well in China.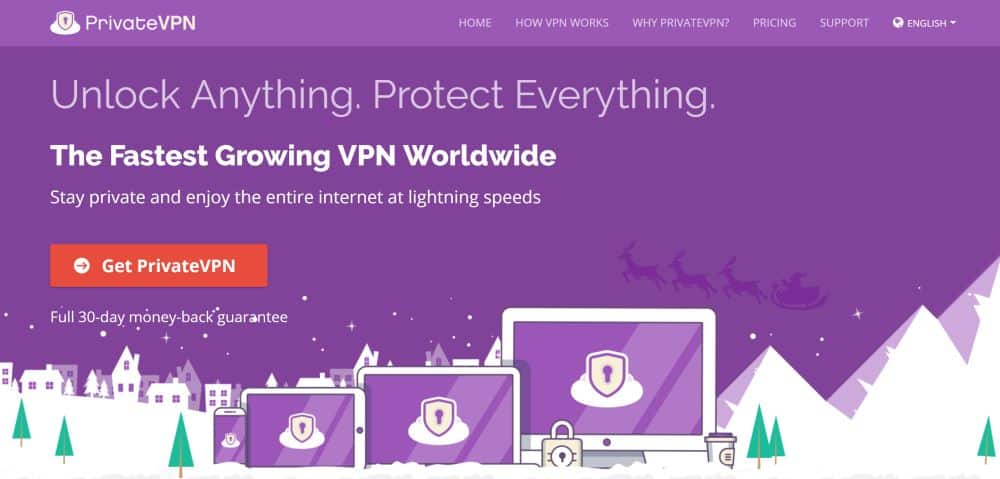 PrivateVPN, the fifth entry on our list, is another excellent provider. Its VPN will allow you to safely stream, surf, and download content from the web, or simply check social media accounts or your e-mail with full anonymity and from anywhere, including Chile. Important features of the service are its speed and its ease of use. It is one of the best VPNs for general daily use. As for the client software, it is available for smartphones, desktop and laptop computers, and even the Amazon Fire TV. It boasts a lightweight and easy to use interface. This is an excellent option for anyone who wants to use a VPN but doesn't want to have to deal with complicated interfaces.
PrivateVPN's network is comprised of over 150 servers in 56 different countries. While this may not be much—especially when compared to some other providers on our list—it is usually more than enough. This provider can certainly deliver the speed and security that you'd expect. Talking about security, it uses 256-bit AES encryption and will keep your connection safe with an automatic kill switch and DNS leak protection. The supplier has a zero logging policy on all traffic for an excellent level of privacy.
Read our full PrivateVPN review.
Last on our list is PureVPN, a VPN supplier which is known for its fast and unrestricted access to the internet. Don't let its ranking lead you to believe it is not good. The provider has a large network of 2,000+ servers in 140+ countries. They're almost everywhere. In addition to locations, PureVPN offers speedy connections, strong encryption algorithms, a zero-logging policy, unlimited bandwidth, DNS leak protection, and a quick kill switch to make sure your data always stays safe in case the tunnel ceases working unexpectedly.
As far as encryption goes, PureVPN leaves nothing to be desired and uses only the best. The provider uses top-of-the-line, military-grade (up to) 256-bit encryption to protect and safeguard user's data from falling into the wrong hands. Furthermore, it offers all the latest security and connectivity protocols. Those include OpenVPN, L2TP/IPSec, PPTP, SSTP, and IKEv2. The usability of a VPN is closely related to the client application it comes with. To that effect, PureVPN writes its own software for all major platforms, giving you an excellent integrated experience.
Read our full PureVPN review.
About Virtual Private Networks
Virtual Private Networks or VPN are systems that provide users with privacy and security while using the Internet. They do their magic by encrypting any data transmitted or received using strong algorithms that render it undecipherable. They're called virtual because they build a virtual tunnel between your computer and a VPN server. All data in and/or out of your computer goes through the tunnel encrypted and is only decrypted before being sent on the Internet at the other end of the tunnel.
You may wonder how a VPN tunnel can make your data more secure if it is decrypted and sent out on the Internet at the other end of the tunnel. While it is true that someone intercepting the traffic between the VPN server and the final destination would be able to see the traffic, there is no way it could be traced back to you or your IP address. Once the data exits the tunnel, it is seen as originating from the VPN server, not from your computer. And considering that most web services these days are using encrypted connections (HTTPS rather than HTTP), there is still a sufficient level of security for most people.
Also, the most "sensitive" part of the data transmission is at your end. This is where anyone (Internet Service Providers, government agencies or malicious users) would be trying to intercept your traffic and spy on you. When using a VPN, this part of the communication is encrypted and anyone intercepting your traffic and examining your usage would only see undecipherable traffic between your computer and a VPN server.
RELATED READING: How to Pretend to Be in a Different Country
The benefits of using a VPN
In addition to increasing your privacy and security, there are several other benefits to using a VPN. Among the most important ones are unlocking country-based restrictions and bypassing public, academic or business restrictions. Both are very similar in the way a VPN helps provide a solution. Unlocking access to geographically restricted sites and services is another important benefit of using a VPN.
Accessing geographically restricted content
If you're travelling in Chile and try to access the American Netflix, you'll be told that the content is not available in your region? The same is true of many sites and services which use geo-blocking. There might be several reasons for that. For example, many streaming media provider are only licensed to provide content in certain countries. What can you if you're in Chile and want to watch something from your home country? A VPN can help you with this too.
Most geographic restrictions are enforced based on the source IP address. So, if you were able to change your source IP address to one from an authorized region, you'd have access to that restricted content. As a side effect, a VPN will do precisely that. Remember how we said that all traffic reaching the destination will be seen as coming from the VPN server's IP address instead of your device's? Well, to access some content that's only available in the US, all you have to do is choose a VPN server located in the US. Most if not all VPN providers will allow you to choose a server in a specific country.
Country-based restrictions
Although it may not be the case in Chile, some countries impose limitations on Internet usage. The Chinese government, for example, has severe information-control policies that are strongly enforced. For instance, Facebook, Twitter, Instagram and most other social networking platforms are blocked in China. In fact, even Google searches are limited. And this is just one example. Several other countries impose similar limitations.
To accomplish that, traffic is often blocked based on destination IP address. It's relatively easy to figure what IP addresses different services use so blocking them is easy. Transparent proxying can also be used for access control. A computer–called a transparent proxy–is inserted in the communication stream and allows or denies traffic based on several criteria by examining the contents of the communication.
RELATED: How to Get a U.S. IP Address from Any Country
When using a VPN, all traffic between your computer and the Internet goes through the tunnel. It is, therefore, addressed to the VPN server rather than to the resource that's actually being accessed. That means that blocking based on destination IP address will fail as your traffic won't be seen as going to a blocked destination. And although know IP addresses of VPN server could be added to the blocked lists–and they sometimes are–it is not very practical as a lot of legitimate traffic could be using VPN servers.
A VPN also helps with transparent proxy-based blocking. When traffic is encrypted, it is almost impossible to examine it and figure what sort of traffic it actually is. While nothing prevents authorities from blocking all encrypted traffic. this would be detrimental to tons of legitimate encrypted traffic and it usually doesn't happen.
Workplace, public and academic restrictions
Similar restrictions often take place in many public, academic and workplace settings. while the means by which restrictions are implemented are often the same, their reasons are different. In this context, each type of organization may have different objectives. Organizations, for example, may want to limit bandwidth usage. After all, they often have limited Internet bandwidth available. Furthermore, this limited resource has to be shared equitably among all users while protecting and prioritizing business-critical traffic.
Another objective of both businesses and educational institutions is limiting the time users spend on the Internet. Social networks, are a huge source of wasted time, costing lots of money to businesses. It's no wonder then that most workplaces and academic institutions would block social networks. Enforcing usage policies is another objective of many organizations. For example, many public WiFi hot spots will block access to file sharing sites, peer-to-peer protocol or adult-oriented sites.
Since similar techniques are used by organizations and by countries to enforce Internet usage restrictions, the same mechanisms that can help someone circumvent country-based restrictions will also help get around corporate or institutional ones.
General security and privacy
Another benefit of Virtual Private Networks is that they also increase your privacy and security. They provide a strong level of encryption that typically makes your data is almost impossible to crack. Once you've established a connection with a VPN server, you no longer have to worry about it.
No matter what you do, type in passwords, enter credit card number of any kind or sensitive data, you can rest assured that with a VPN, your next-door neighbour, the guy sitting across from you at the café, your ISP or the authorities can't see what you're doing. They might be able to intercept your traffic but if they did, all they'd see would be meaningless garbage going to a VPN server.
RELATED READING: Best VPN for Netflix
The state of the Internet in Chile
There is something very special about the Internet in Chile. Something that's unlike what you'll find in any other location. Back in mid-2010, the National Congress of Chile amended its telecommunications law in order to preserve network neutrality. Chile was the first country in the world to pass such a law. It added three articles to the Chilean General Law of Telecommunications, forbidding Internet Service Providers from arbitrarily blocking, interfering with, discriminating, hindering or restricting an Internet user's right to use, send, receive or offer any legal content, application, service or any other type of legal activity or use through the Internet. Internet providers in Chile must since offer Internet access in which content is not arbitrarily treated differently based on its source or ownership.
Conclusion
Chile may have some of the best Internet freedoms in the world, but you still owe it to yourself to protect yourself with a VPN. Not only do you hide your activity online, but you bypass geoblocks to enjoy content from around the world through the magic of spoofing. We've recommended a few of the best VPNs ranked for speed, security and price, so you should have everything you need to get the most out of your Chilean Internet connection.
Which VPN most appeals to you, and why? Do you currently live in or plan to travel to Chile? Let us know in the comments below!