We are reader supported and may earn a commission when you buy through links on our site.
Learn more
Best VPN For Estonia in 2021: Access Geo-blocked Content
Estonians enjoy some of the best Internet freedoms in the world, but they still have to use a VPN if they want to deal with geoblocks. If you're in this unfortunate position, we've got you covered with this quick review of the best VPNs for Estonia. It's surprisingly easy to unblock your favorite foreign content, just read on.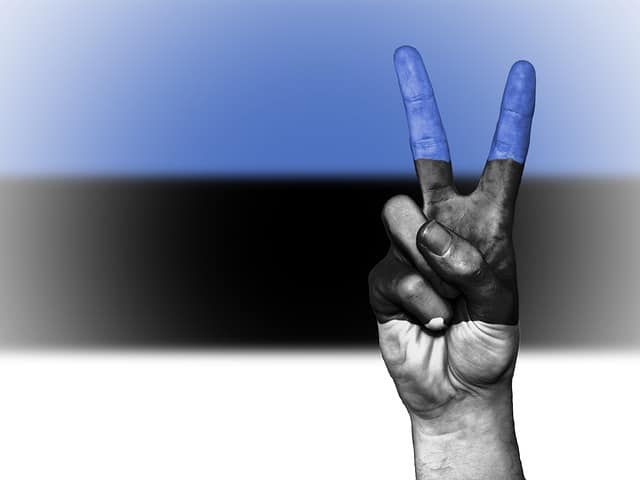 Whether you're traveling to Estonia for work or pleasure–or if you happen to live there–Estonia is a paradise for digital natives. They've been a pioneering country in e-governance since the early 2000's and citizens enjoy almost zero censorship. So why talk about a VPN for Estonia, then? Well, if you'd like to access geo-blocked sites, secure your traffic and other data, and keep yourself safe and private from prying eyes, then a VPN can help.
Living in Estonia but want to unblock foreign content? Spoof into foreign media sites with these secure VPNs:
NordVPN – Best for Estonia – With NordVPN, you don't have to rely on good faith that you'll always have access to the free and open Internet in Estonia. Using the amazing NordLynx protocol, you can connect to thousands of servers to unblock an entire world of foreign content.
Surfshark – A strong spoofer, with advanced functionality to intercept and defeat VPN-blocking methods like Netflix's infamous proxy ban.
ExpressVPN – One of the most popular VPNs, primarily due to its speed. Now even faster with the launch of Lightway encryption.
PrivateVPN – Lean-but-mean, with flexible encryption options that allow you to dial in the right balance of privacy and performance.
So in your hunt for the best VPN for Estonia – look no further. We've dissected some of the best VPNs on the market and came up with some answers for you. In this guide, we're going to show you how we sorted through the many available, show you our selections, and then dive into the nitty-gritty of how to use a VPN and why you even need one to begin with.
30-days money back guarantee
Essential features every VPN should have
The further you delve into the world of VPNs, the more confusing it can get. There's a lot of VPNs out there with even more features. What level of encryption should you look for? Should the VPN have security toggles included? Won't a VPN slow down your connection? What about this "user logs" thing?
To make things easy for you, we did our best to simplify things by focusing on just five pieces of criteria and keeping our standards strict. Here are the things that make up a good VPN for Estonia – and really any country:
Top-rated VPNs for beating geoblocks in Estonia
If you're ready to spoof out of Estonia to access an entire world of geoblocked content,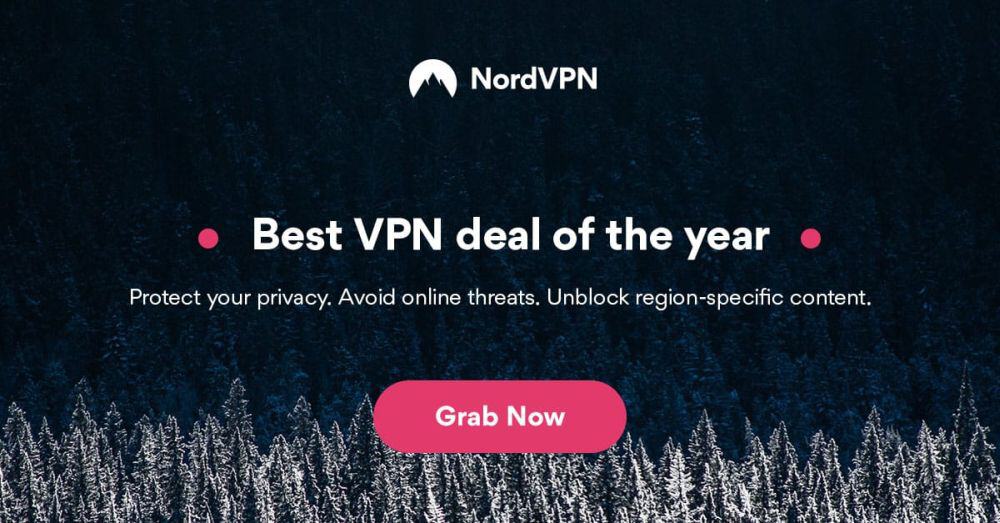 NordVPN is one of the biggest providers in the industry, with more than 5,500 servers in 59 countries – and they're always growing. They even offer specialty servers for specific use-cases, like Onion over VPN, Anti-DDoS for gamers, Double VPN for extra encryption, P2P, Dedicated IP address for beating blacklists, and Obfuscated servers. Add onto these features their military-grade encryption, and it's no wonder NordVPN is fantastic at punching through censorship, evading geo-blocks, and unblocking services like Netflix.
NordVPN also features one of the most complete no-logging policies in the industry, covering traffic, IP address, timestamps, bandwidth, and browsing history. They're also based in the neutral country of Panama, so they're exempt from major government surveillance agreements like the Five, Nine, and Fourteen Eyes.
With all these features, no one could ever accuse NordVPN of being simple. Nevertheless, it offers an intuitive interface featuring a graphical server map, making choosing your server easy and even – dare we say it – fun. They also offer a wide software availability, including mainstream providers like Windows, Mac and iOS, Linux, and Android, but also for Router and RaspberryPi.
Finally, option toggles can block ads and malware, and DNS leak test and automatic kill switch make double-sure you're secure online.
Read our full NordVPN review.
Pros
Unblocks US Netflix, iPlayer, Amazon Prime and other streaming services
GooglePlay users rating: 4.3/5.0
Allows up to 6 devices to be connected at once
"Double" data protection
24/7 Customer Service.
Cons
Some servers can be slow and unreliable
Can't specify City or Province in App.

Amongst VPNs released in the last few years, Surfshark is easily our favorite. It combines all the most useful VPN features, while discarding outdated protocols and policies. The result is a trimmed down but extremely effective privacy solution that works extremely well to access geoblocked content around the globe.
Their constantly-growin network currently encompasses more than 3200 servers in 65 countries, with options for static IPs and multi-hop routing for enhanced flexibility and security. Connections are established via OpenVPN, IKEv2/IPSec, or WireGuard, using the unbreakable 256-AES-GCM encryption cipher to lock down your traffic and anonymize your IP.
But perhaps most importantly for Estonians looking to spoof into sites like US Netflix, Surfshark offers built-in smart DNS functionality alongside Camouflage obfuscation. These activate automatically to confound VPN-blocking methods which are cropping up more and more across the web. Don't worry about your disapproving ISP though, with Surfshark's no logging policy your activity will be completely invisible and private.
Pros
Unblock 15 international Netflix libraries, including the US and Japan
All 800+ servers are P2P-friendly, with private DNS and obfuscation
DNS leak and kill switch protection keep your defenses up even when your connection drops
Zero logging policy ensures your activity can't be used against you
Get help any time of day via email, phone, or live chat.
Cons
Connection speeds won't impress users of other high-end VPNs
New-kid-on-the-block status may not instill same trust as larger providers.
Read our full Surfshark review.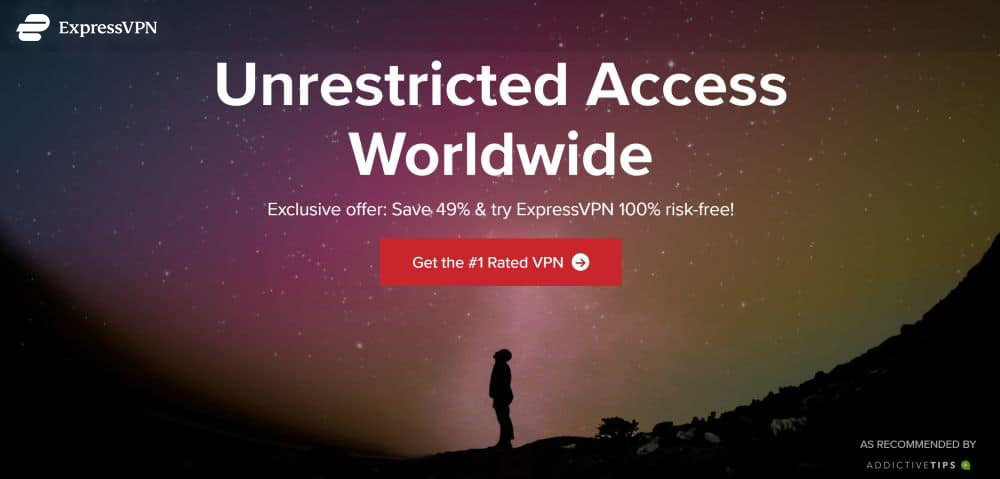 ExpressVPN is one of the fastest VPN services on the market. With unlimited bandwidth, no speed caps, and no throttling, as well as their lightweight software, this means you get buffer-free streaming, fast downloads, and seamless browsing. And if you want to check your connection before using it, they have a built-in speed test you can use to do so.
And ExpressVPN's encryption protocols are top-notch at 256-bit AES via OpenVPN as the default. But if you have problems getting past a block, you can switch to any of the other 4 encryption protocols – you're sure to get through. Between their speed and encryption, ExpressVPN is one of the best providers available for accessing Netflix, Hulu, and other popular streaming services that employ VPN blockers.
ExpressVPN has a massive 3,000+ server network in 94 countries worldwide, so there's bound to be a node waiting for you and your use-case. If you don't want to run all your traffic through the VPN, there's split tunneling available, so you can keep ExpressVPN running while still accessing local content.
Finally, zero logs kept on traffic, DNS requests, IP addresses, or browsing history, and DNS leak tests and automatic kill switch features keep you safe and private online.
Read our full ExpressVPN review.
Pros
Unblocks American Netflix, iPlayer, Hulu
Super fast, reliable connection
Secure encryption & VPN protocols
Strict no-logs policy for personal information
Customer Service (24/7 Chat).
Cons
Max 3 connections simultaneously
Slightly pricier than competition.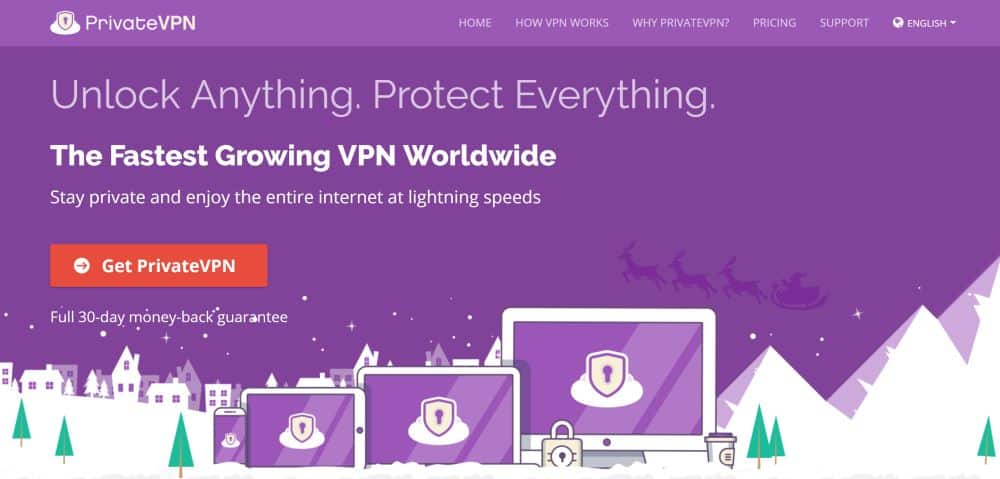 PrivateVPN offers a balance between two major features: speed and security. Although default encryption is 256-bit AES through OpenVPN, if you want more speed with a solid amount of security, you can step down to 128-bit AES encryption, which is still enough for most uses. Helping you in the speed department, you have unlimited bandwidth, zero speed caps and throttling, and even unmonitored access to torrent and P2P connections.
With a "no-frills" design, PrivateVPN focuses on simplicity and functionality, so whether you're a beginner or advanced user, you'll find a sturdy all-round service. They're network covers 150 servers in 60+ countries – not as massive as other top-tier services, but plenty big for the everyday user. Dedicated software is available for Mac, Windows, Android, iOS, and Amazon Firestick, as well as OpenELEC with Kodi OS, a Chrome extension, and many more. If you have a less mainstream device, you may just find your VPN here.
Finally, PrivateVPN rounds out there feature-set with IPv6 and DNS leak protection toggles, an automatic kill switch, and settings to adjust which ports are being forward. Couple that with the already-mentioned encryption strength and you've got a strong VPN in PrivateVPN.
Read our full PrivateVPN review.
Setting up your VPN
VPNs are the best way to unblock geo-blocked content and keep your data safe online – but they can also provide other benefits, too. Once you've picked a VPN (we shamelessly recommend one of the 3 above), follow these steps to get up and running:
Navigate to the VPN you want via the links above, and select the "plans" page if it doesn't send you there to begin with. Select the plan you want and fill out the info they request. Once that's done, sign in with your login credentials.
Next, download the app for your device. With a mobile device (Android or iOS), you may have to visit the app store – it's best to get the link directly from your VPN provider's website to make sure it's the correct one.
Now, install the VPN software onto your device, launch it, and sign in using the same credentials as earlier. Most VPNs will then automatically connect you to the fastest server available; if that one isn't suitable for your use-case, just open the server list and pick a different one that does. It takes a few seconds to resolve the connection, but once it does you'll be connected.
Before you move on with your life, just do a quick IP check to make sure you're securely connected. Once you've connected to your chosen server, open a web browser and visit ipleak.net. It automatically runs an IP address lookup and displays the results in a box near the top. In that box, under a long string of numbers, should be the name of a country (i.e. Sweden). This is your IP address's country of origin and it should match the location of the server you connected to. If it does – you're golden; if not – go back to your VPN and try again.
Reasons to use a VPN in Estonia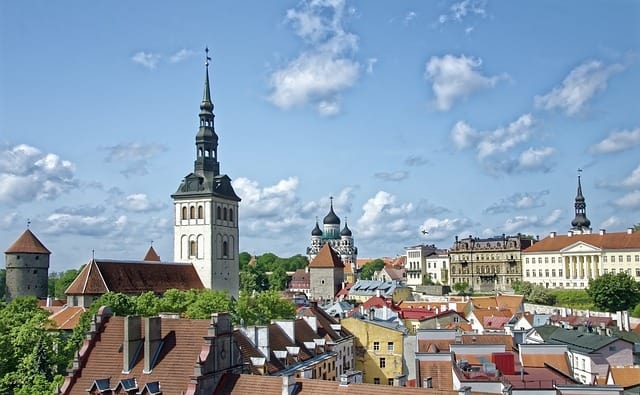 Estonia protects free speech and freedom of expression to the point that internet censorship is considered some of the lightest in the world. Other than enforcing the Gambling Act, the hundreds of thousands of Estonians that regularly use the internet can access just about any site they want – unless it's geo-blocked.
RELATED READING: How to access Betfair abroad
Until 2010, there was absolutely zero censorship, until the Gambling Act was passed, which began blocking illegal, remote gambling sites. Another legislative change made it possible to prosecute journalists who fail to reveal their sources for serious crimes, too. But even so, this is still fairly light censorship, affording Estonians and visitors a high degree of freedom online. Yet with freedom comes drawbacks and dangers. With little policing of the internet, the general user can easily come into contact with cyber threats like hackers and identity thieves.
Luckily, VPNs can help with that – and more.
Security and anonymity
Because internet laws are so lax in Estonia, you need to take some personal responsibility for your online safety. The primary way VPNs protect you are two-fold: encryption and IP address spoofing.
When you connect to the internet normally, you're assigned an IP address by your ISP. This IP address can be traced back to your physical location. But when you use a VPN with a server elsewhere (like South Korea, for example), you're assigned a new IP address. This IP address makes it look like you're physically elsewhere (i.e. France instead of Estonia).
The other half is encryption. When you use a VPN, your data and traffic travels through an encrypted "tunnel" to and from the server. This tunnel keeps prying eyes from seeing you're activities online. Combine these two methods and you're kept private and secure.
Bypass geo-blocks
Many sites, especially streaming services like Netflix, Hulu, Amazon Prime Video, etc., only provide content based on your physical location. So the selection of Netflix movies and shows in France will be different than in the United States or in Estonia. Some countries have zero access to these services at all.
But because a VPN gives you a different IP address from where you actually are, you can "trick" websites into believing you're physically located somewhere where you can access them. So using a VPN server located in France or the U.S. makes it look like you're in that country and you can thus access the titles available there.
This works for things other than video streaming, too. Many commercial websites will show different prices for products and services depending on where the viewer is located in the world. So by using a VPN, you can get cheaper flights, hotel bookings, and better prices on other online shopping.
Wrap-up
Are you ready to be secure, private, and have access to other parts of the world wide internet? Even though Estonia has fantastic internet freedom, the web isn't a safe place and even in such a free country you still won't have access to everything. But with this guide, you've got all the tools you need to make an informed decision on which VPN to choose. All you need to do now is make that choice, sign up, and get secure!
Do you work or travel to Estonia? Live there? What has your experience been with one of the most internet-friendly countries in the world? Tell us about it below!