We are reader supported and may earn a commission when you buy through links on our site.
Learn more
Best VPNs for Meizu Phones in 2021
If you're not a tech wizard, but are looking for the best VPN for Meziu phones, you're on the right page. We'll show you how to pick, install, and configure one of our top 5 recommended VPN providers in just a few painless minutes.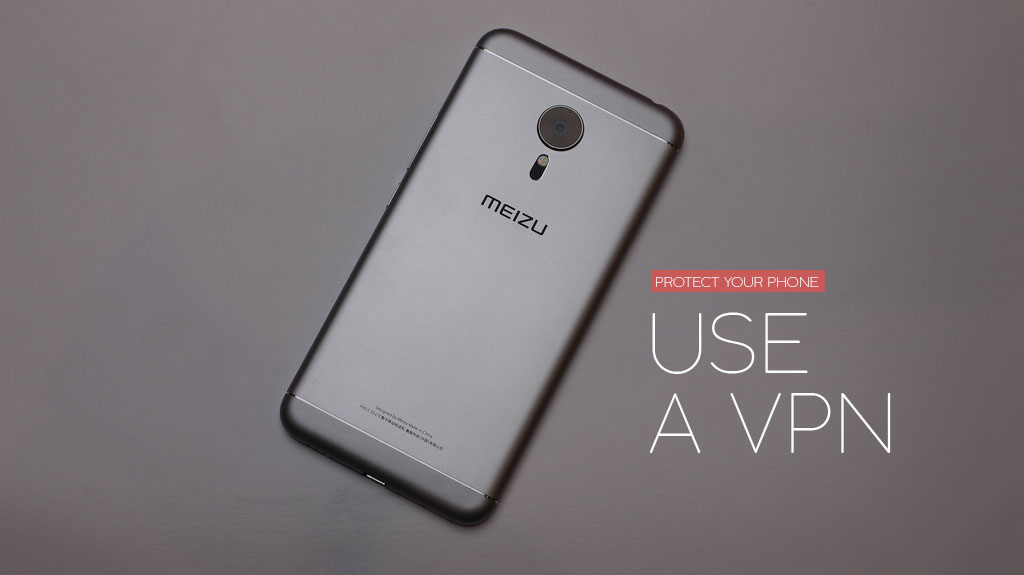 The Chinese consumer electronics company Meizu is massive in their home country of China. The company started out making MP3 players, but moved into the smartphone game in 2007 with the launch of the Meizu M8. Since then, each release of a new smartphone from the company has been greeted with great excitement and long lines to buy the new device across China and especially in technology-mad Hong Kong. Now you can also buy Meizu phones in Russia, Israel, Italy, Eastern Europe, and more, but the company is still not that well known outside of the Chinese market. These days, smartphones are Meizu's core products, like the current generation M6, PRO 7, or MX6 phones.
One thing that confuses some customers about Meizu phones is their operating system. The phones use a system called Flyme which is based on Android. The company can't use regular Android for their phones because of disagreements between Android's owners, Google, and the Chinese government. Therefore, Meizu had to customise the Android system into Flyme before they were able to use it for their devices in China.
These Android-compatible VPNs offer the best protection for Meizu phones:
NordVPN – Best for Meizu – NordVPN is the best overall VPN, and it offers a fully-loaded Android app compatible with Meizu phones. Spoof tens of thousands of IPs around the world, fully shielded by NordLynx encryption for fast, secure connections within or outside of China.
Surfshark – The best new provider to come out recently, with advanced privacy provisions at an affordable price.
ExpressVPN – A premium VPN with outstanding performance. Snappy apps, powerful network, and blazing fast Lightway encryption.
PureVPN – Access servers in more countries worldwide than any other with this Hong Kong-based VPN.
IPVanish – Got an older Meizu? This provider is well-loved for fully operating on devices with weak processors, like the Firestick.
VyprVPN – The VPN of choice for beating government censorship, like China's Great Firewall.
The good news is that if you're looking for an app for your Meizu phone, such as a VPN, then you can install Android apps onto your device like any other Android phone. Today we'll talk about why you might want a VPN for your phone, then we'll share recommendations for the best VPNs for Meizu phones.
30-days money back guarantee
Why Use a VPN?
So, why would you want a VPN, or Virtual Private Network, for your phone? There are a number of reasons that a VPN can help make your life easier and safer:
How to Pick a VPN
When it comes to choosing a VPN for your phone, you'll find that there are hundreds of VPN providers out there. That's why we've put together our list of recommended VPNs below, based on the factors which are most important to keep you safe and improve the functionality of your device:
The Best VPN Providers for Meizu Phone Owners
When we considered all of these factors to find the perfect VPN for Meizu users, here are the recommendations that we came up with: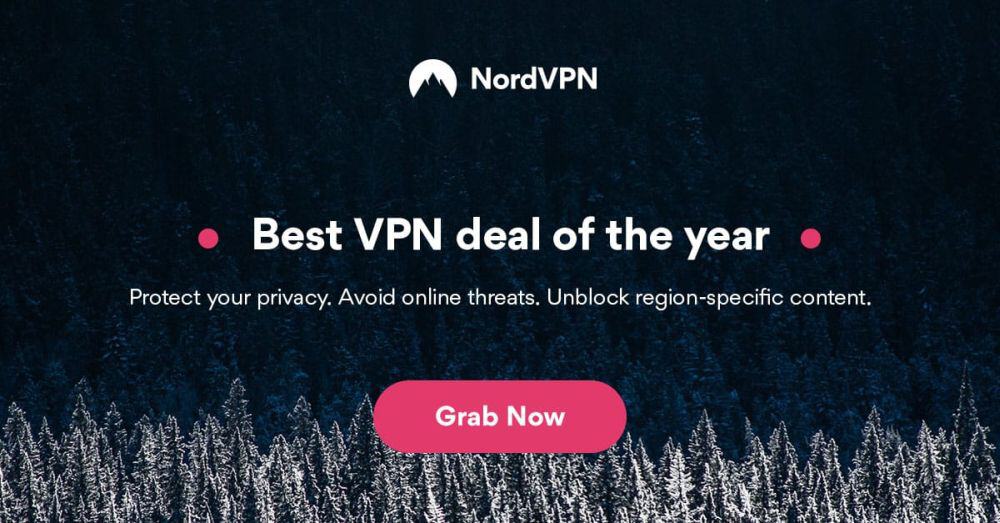 If security is your number-one concern, then you should look into NordVPN. This service uses extra-strong double encryption which keeps your data as safe as possible. This double encryption also means that the service can be used in China, despite the VPN blocking technology which is sometimes used by the Chinese government. So if you want to use your Meizu phone in China and you want to browse the internet without restrictions, this service will let you do exactly that.
The NordVPN company provides software for Android which can be installed onto your Meizu phone, plus software for other operating systems like Windows XP, Windows Vista, and Windows 7, 8, and 10 as well as Mac OS, Linux, iOS, Chrome OS, and Windows Phone. So you'll be able to secure all of your other devices with this service in addition to your phone.
The server network is generous, offering 5,700+ servers in over 60 different countries so it's easy to get around region locks. The company also has a no logging policy to maintain your privacy, and overall the service is a great value option.
Read our full NordVPN review.
Pros
SPECIAL OFFER: 2-yr plan (68% off - link below)
5,400+ servers globally
DNS leak protection, kill switch
Based in Panama
Money back guarantee policy (30-days).
Cons
Some servers can be unreliable
Apps can be a bit cumbersome to use.

Surfshark has made a huge splash on the VPN scene since its relatively humble debut in 2019. Since then, they've already rolled out high-quality apps on virtually every major platform (Android included), as well as a massive network currently numbering over 3200 servers in 65 countries.
Embedded in this network are some truly handy features that aren't available in the same way elsewhere. For one, every node can make use of Camouflage obfuscation, built-in smart DNS, and NoBorders anti-censorship methods to help you get through any network restriction and unblock any website. Moreover, your identity is completely locked down with 256-AES-GCM encryption (the same used by the NSA), plus Surfshark's outstanding no-logging policy.
And best of all, none of this functionality is missing from Surfshark's Android app. That means your Meizu phone can become a spoofing machine, impervious to hackers and government spying, all for a pittance per month.
Pros
Break through harsh censorship to securely access social media and foreign news sites
One of the first VPNs to implement RAM-only servers
Unbreakable AES-256-GCM encryption on every connection
Logging policy independently audited and verified
24/7 live chat ensures maximum uptime.
Cons
Server network is not nearly as expansive as major competitors
Apps don't allow for much manual fiddling for power users.
Read our full Surfshark review.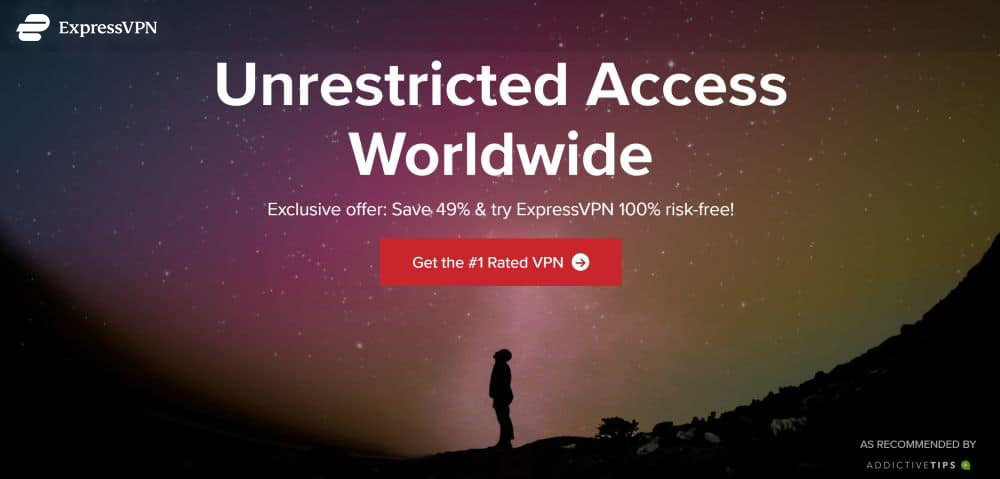 One of the most popular VPNs for power users is ExpressVPN. When you want the absolute fastest connections with maximum flexibility, ExpressVPN is a great choice. In terms of security, ExpressVPN uses 256-bit encryption which will keep all of your data private and secure. The company has a great no-logging policy so you can be sure that your data will never be handed over to another company or organisation.
The server network that you get access to is massive, with over 3,000 servers in 140+ locations in 94 different countries. This gives you no end of options of servers to connect to, so you'll always be able to get around region locks when you need to. And good news for users in China – ExpressVPN works within China, so if you install it onto your Meizu phone then you'll be able to browse freely.
You can use the ExpressVPN Android app on your Meizu phone, and there is also software support for different platforms including both new and older versions of Windows (Windows RT, Windows XP, Widows Vista, and Windows 7, 8, and 10), plus support for Mac OS, Linux, iOS, and Blackberry. There are also browser extensions available for the Chrome, Safari, and Firefox browsers which are super easy to use.
Read our full ExpressVPN review.
Pros
Unblocks American Netflix, iPlayer, Hulu
Super fast servers (minimal speed loss)
Torrenting allowed
Keeps no logs of personal data
24/7 Live Chat.
If you want the simplest possible way to use a VPN, plus a whole bundle of security software to keep your device safe, then we recommend PureVPN. This company offers a security suite that includes bonus tools like ad-blocking software, malware protection, anti-virus software, and web filtering as well as a VPN. It's a great all-in-one solution for those who want to secure the phones or devices of their children or other less tech-savvy family members.
The PureVPN connections use strong AES 256-bit encryption, and the network gives you access to more than 2,000+ servers located in more than 140 different countries. The company uses advanced protocols for data encryption which means that the service does work within China too.
Read our full PureVPN review.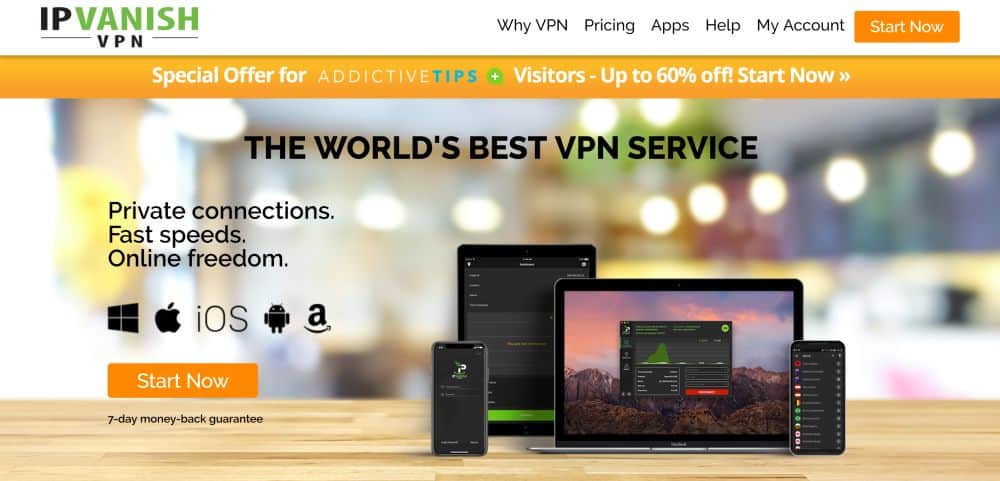 When you want a VPN which is one of the fastest and most reliable out there, then you should look into IPVanish. It has lightning-fast connection speeds which make using the internet securely feel like a pleasure. The security is strong, with 256-bit encryption which will keep your data safe and a no logging policy so your internet history won't be made available to any other parties.
IPVanish has an Android app which you can install onto your Meizu phone, plus software for other operating systems including Windows 7, 8, and 10, Mac OS, Linux, iOS, Android, Fire TV, Windows Phone, and Chromebook.
The company has 1,300+ servers in more than 75 countries, so it's great for getting around region locks. However, please note that IPVanish does not currently work within China. So although it is a fine choice of VPN for Meizu users in Russia, Israel, or Europe, users based in China should use one of the other VPNs recommended on this list.
Read our full IPVanish review.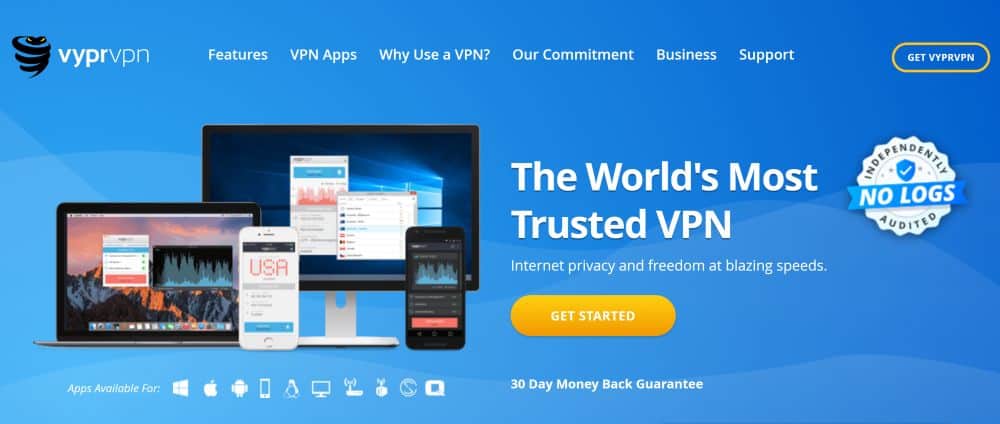 If you want to protect your privacy at all costs and you're looking for a VPN which takes privacy as seriously as you do, then we recommend that you look into VyprVPN. If you are concerned about your internet activity being observed by the government, then this service can help to shield you.
VyprVPN's greatest strength is their exceptional Chameleon protocol which double encrypts all of your data. As well as the usual encryption of data, the protocol encrypts the metadata too–that is, information about the data such as the origin and destination of the data packets. This means that you have top-notch protection and that you can get around VPN blocks like those used for The Great Firewall.
As well as an Android app that you can install on your Meizu phone, the software can be installed on Windows, Mac OS, iOS, TV and your router. The service will give you access to more than 700 servers in 70+ different countries, and of course there's a no logging policy too.
Read our full VyprVPN review.
Don't Risk Using a Free VPN
When you're looking for a VPN, you might come across one of the many free VPNs available on the Play Store and be tempted to use one of these in order to save money. However, we strongly recommend against this. Some free VPN companies are very unscrupulous, and have been found to use predatory practices. For example, free VPNs have been found to inject ads into web browsers, to sell off their users' data to third parties, and even to fail to encrypt users' data at all.
This is particularly a problem with the Android VPNs that you would use for your Meizu device. A study of VPNs available on the Android store came out at the start of this year and found that many VPNs were deficient of some way or even downright dangerous. For this reason, we recommend that you use one of the VPNs above for your Meizu device as they are reputable companies whom you can trust to take care of your data.
STILL WANT A FREE VPN? Check out our guide on the most reputable free VPNs.
Conclusion
Using a VPN is good security practice for everyone, and it's especially helpful for users who are based in China and who want to get around government restrictions on the internet. Those who have a Meizu phone can install apps from the Android Google Play Store, and we recommend any of the five VPNs listed above.
Which is your favourite VPN for Meizu? Let us know in the comments below!