We are reader supported and may earn a commission when you buy through links on our site.
Learn more
Best VPN in Oman for 2021 to Prevent Censorship
Oman is, relative to neighboring countries, fairly permissive with regards to Internet freedoms. However, the best VPN for Oman will allow you to bypass all geoblocks and regain access to VoIP services such as Skype. Today, we'll show you how to do it with one of our recommended VPN providers.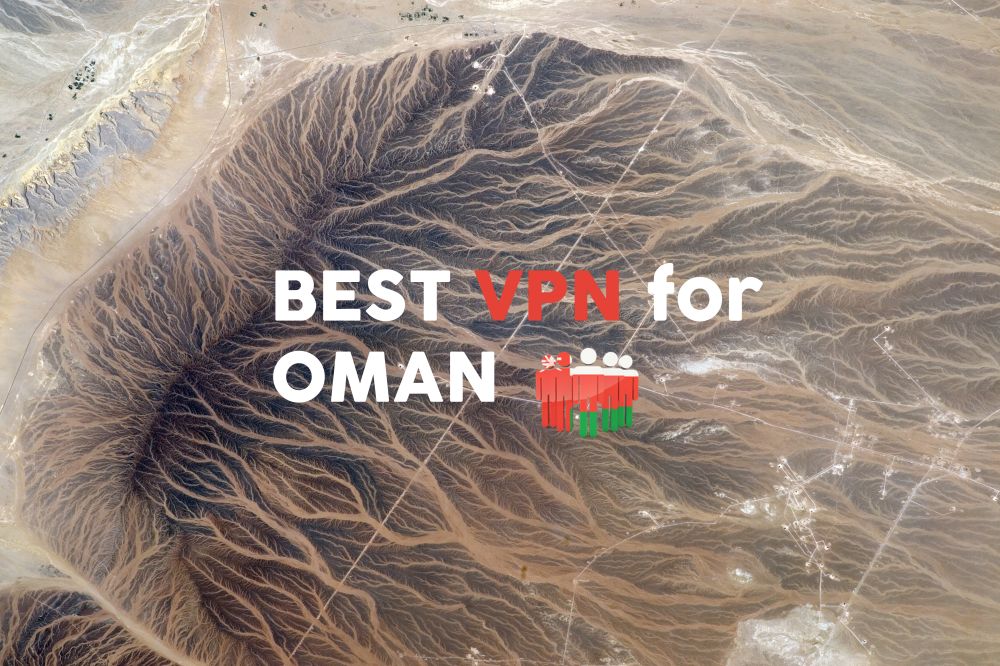 There's an ongoing battle between governments and citizens over how free and open the internet should be. Some countries block thousands of websites and censor content it deems unsuitable. Others engage in lighter forms of site filtering but block access to services that might compete with powerful corporations. Whether the motivation is profit or control, the end result for locals and tourists is the same: a severely restricted online experience.
Virtual private networks have risen in popularity as an affordable, easy to use tool to defeat online censorship and regain access to the open web. People staying in countries with strict site filtering practices use VPNs to keep their activity hidden from prying eyes.
Take control of your right to privacy online in Oman with these VPNs:
NordVPN – Best for Oman – NordVPN's rugged privacy package is capable of handling anything you throw at it. Whether it's unblocking VoIP services or evading Omani ISP throttling and tracking, you'll get it done with NordLynx encryption locking your traffic down.
Surfshark – Recently launched VPN with a promising feature set geared towards defeating government censorship.
ExpressVPN – Time-tested privacy solution that offers the best speeds on the VPN market.
PureVPN – Commonly used to break through China's Great Firewall to connect to over 140 countries worldwide.
VyprVPN – Owns its own network for total transparency on how it handles your data.
Oman doesn't operate an oppressive censorship policy compared to some countries, but it does restrict certain types of content and block voice over IP services such as Skype. By using a VPN, you can unblock those websites and restore unrestricted access to VoIP services, all with just a few clicks.
30-days money back guarantee
Evaluating the Best VPNs for Oman
Hundreds of VPNs clutter the modern marketplace, each promising high speeds, fast downloads, and unbeatable security. Finding the best one to use in Oman requires some special considerations, however, especially if you want to bypass censored websites and use VoIP programs like Skype and Viber. We used the criteria below to select the most useful VPNs to use in Oman, ensuring you get the best service for the best price.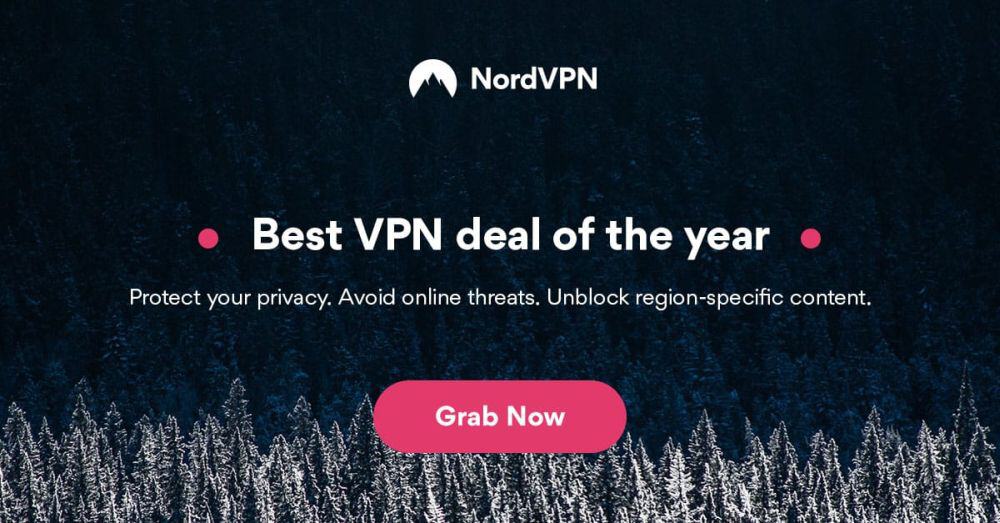 NordVPN has a stellar reputation. The company has been around for years, providing fast speeds and impressive security for thousands of users around the world, Oman included. The most praiseworthy feature offered by NordVPN is its network: over 5,700 servers in 60+ different countries, a list that's constantly growing, too. This gives you plenty of options when it comes to virtual locations and lag-free connections.
NordVPN's network is also tuned to provide special features with certain servers. Need protection against DDoS attacks when gaming? There are servers for that. Looking for double encryption, a dedicated IP, or onion over VPN? There are servers for that, too. NordVPN prides itself on delivering fast speeds over its entire network, and you can count on top notch security, too.
Read our full NordVPN review.
Pros
Very affordable plans
Different IP addresses aervers
Torrenting/P2P explicitly allowed
Retains no metadata of your browsing
24/7 Chat Support.
Cons
Very little
Apps can sometime be slow to connect.

Of the newest generation of VPNs to launch in recent years, Surfshark has gained the most traction among the privacy community. Its advanced feature set and low price point are undeniably attractive for pretty much every common use-case for VPNs. Whether it's blocking ISP throttling or accessing sites and apps blocked by Oman's government, this scrappy young provider has got your back.
Central to Surfshark's offering is its rapidly growing network, which currently numbers over 3200 servers in 65 countries. Tunneling options include OpenVPN, IKEv2/IPSec, or WireGuard, each using the unbreakable 256-AES-GCM encryption cipher by default. These provisions alone are enough to unblock most sites, but for more sophisticated services like Netflix, Surfshark employs smart DNS and obfuscation to hide your VPN traffic and dodge proxy blockers.
And you don't have to worry about leaving a trace behind, as Surfshark's RAM-only servers continuously wipe your metadata from memory. Besides, they maintain a strict no-logging policy, made more credible by their privacy-friendly BVI jurisdiction.
Pros
Unblock VoIP in oppressive regimes like WhatsApp, Skype, Discord, and more
Every server is a speciality server
Clean, dead-simple app interface makes constant security a no-brainer
Independently audited privacy practices
Get help any time of day via email, phone, or live chat.
Cons
Growing network doesn't have same coverage as more mature VPNs
Relatively young VPN still has to prove itself trustworthy over the long haul.
Read our full Surfshark review.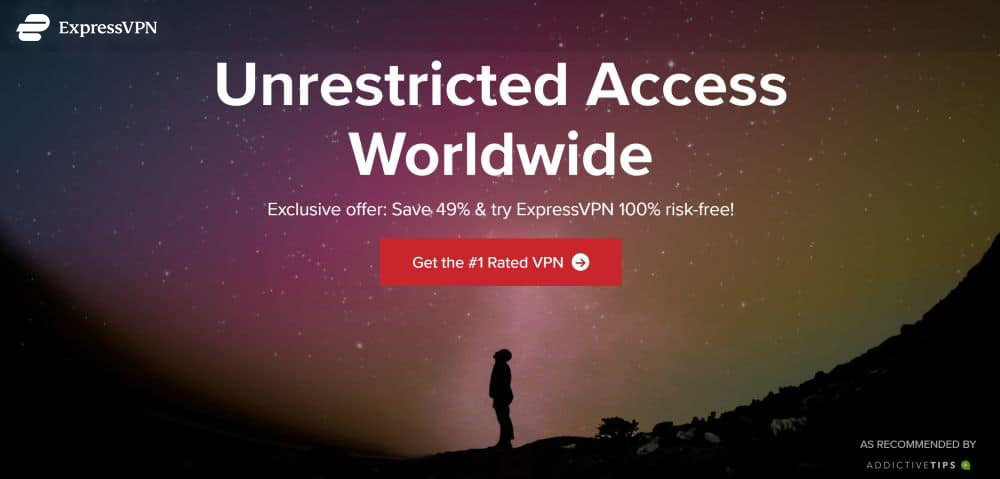 ExpressVPN is one of the fastest VPNs around. The company has a strong network of 3,000+ servers in 94 different countries, each tuned for speed and quality. A number of these servers are located on the west coast of India and throughout the Middle East, providing nodes that are physically close to Oman to help cut down on lag. And if you ever think your connection is sluggish, ExpressVPN offers a built-in speed test so you can verify and switch servers if necessary.
ExpressVPN has a zero traffic logging policy and 256-bit AES encryption, which is a great foundation for good online privacy and anonymity. Most versions of the service's software offer DNS leak protection and an automatic kill switch, as well. All ExpressVPN plans come with unmonitored and unlimited bandwidth, making them ideal for heavy VoIP users or anyone who likes to stream high quality videos from Netflix, Hulu, BBC iPlayer, or YouTube.
Read our full ExpressVPN review.
Pros
Unblocks US Netflix
Reliable and fast connections
Supports ALL devices
No logging policy well enforced
Great customer service via chat.
Cons
Power-users configuration options.
PureVPN delivers a complete security and privacy suite in one tidy package. Users gain access to over 2,000 servers in 141 different countries, giving you lots of options for fast, lag-free internet no matter where you live or where you travel. On top of this is PureVPN's strong 256-bit data encryption and strict no traffic logging policy, helping to keep you private and secure at all times.
PureVPN is one of the few VPN services that owns and operates its entire network of servers. This keeps third parties out of the picture when it comes to hardware and software upgrades, and it allows PureVPN finer control over how its apps are built to interact with servers. Also, PureVPN delivers a ton of extra features most VPNs never even touch, things like built-in adblocking, anti-virus protection, app filtering, and intrusion protection.
Read our full PureVPN review.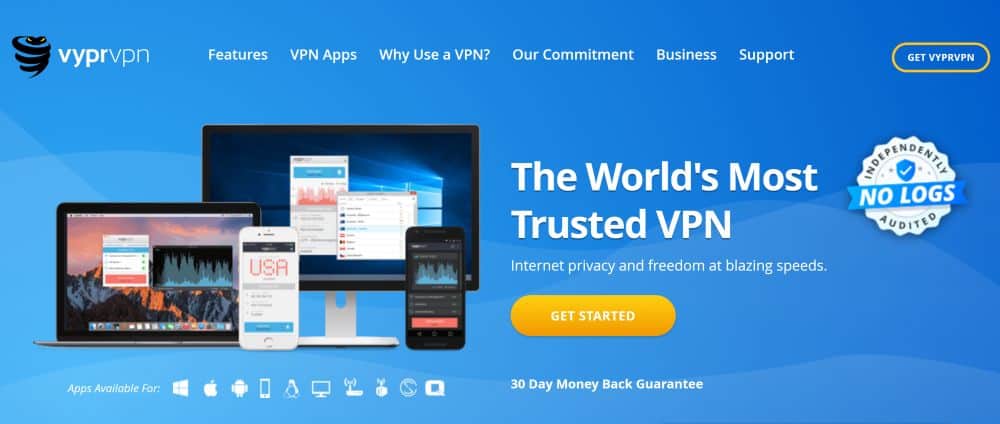 VyprVPN does online privacy the right way. The company owns and operates a full network of over 700 servers in 70 different locations, giving you plenty of options for virtual locations and fresh IP addresses. It also allows VyprVPN to customize hardware and software configurations themselves, keeping third parties out of the picture for a more streamlined and secure experience. When combined with a zero traffic, zero DNS request logging policy, VyprVPN makes an excellent choice for privacy conscious individuals in Oman and beyond.
Another of VyprVPN's unique features is Chameleon technology. This protocol works to defeat deep packet inspection (DPI), a method often used by governments to block certain types of traffic, such as VoIP connections or torrents. With Chameleon, DPI is no longer a concern, giving you completely unrestricted access to the web on your very own private VPN service.
Read our full VyprVPN review.
Bypassing Censorship Filters in Oman
Oman is listed as "pervasive" when it comes to online censorship, meaning there are concerns worth taking into account when accessing the internet from within the country. The government engages in extensive filtering that blocks a wide variety of pornography, content that's critical of Islam, sites and discussions about illegal drugs, and services that help users stay anonymous so they can bypass the above blocks. It's not uncommon to find VPN websites or proxy services suddenly banned within Oman, which is why you should secure a VPN before traveling.
In 2012 the Human Rights Watch reported that an Omani rights activist claimed to be under invasive government surveillance. These acts included hacking into e-mail accounts and deleting contacts as well as removing all posts from the group's Facebook account. The allegations were never fully investigated, but even just the hint of surveillance of this magnitude is a strong enough reason to use a virtual private network in Oman.
With a VPN your data stays safe no matter where it goes. The encryption process wraps everything in unbreakable scrambled code, making it nearly impossible to identify. This helps VPN connections slip through government level blocks and reach the VPN's anonymizing network where most traces of the traffic's origin are erased. By using a VPN you won't have to worry about mass surveillance, and you'll be able to access the internet like a free citizen of the world.
Using VoIP with a VPN in Oman
Oman has a shaky history with VoIP. The government routinely blocks major services like Google Talk, FaceTime, Skype, and MSN Messenger, making them completely unavailable to both citizens and tourists within the country's borders. Some VoIP programs have been unblocked in recent years, including Viber, but you never know how long the availability will last or when it could be blocked again. VoIP in Oman is unsteady and unreliable at best.
VPNs can help you sidestep government level blockades that prevent you from using VoIP. Once again, encryption is the key. With a VPN active these nationwide filters can't detect which type of traffic you're sending through the network, forcing it to treat VoIP data just like any other data. With very little effort you can save money on international calls by using Skype, Google Hangouts, Viber, and more, all with a fast and secure VPN connection.
RELATED READING: Best and Worst Countries for Internet Freedom
VPNs Do More than Avert Censorship Blocks
The internet works by sending packets of data to and from computers around the world. For example, when you type something into a search engine, that request is sent through your local service provider (ISP), to its destination on the internet, then back to your computer via the same route. Attached to those packets is your IP address, a set of identifying numbers that tells the data where it needs to go (i.e. your computer sitting in your house). The entire process takes place with raw, open data and very little in the way of basic security. It's fast, but it's easily abused, even by legitimate companies and government agencies.
Virtual private networks change the way the internet works, all without requiring a degree in digital cryptography. VPNs eliminate most of these security risks by providing two things: encryption and non-local "virtual" IP addresses. Before your search engine request is sent, the VPN software encrypts the data, making it unreadable to anyone except the VPN and your computer. That data passes through your ISP, then through the VPN's servers where it gets a brand new IP address that isn't associated with your physical location. The VPN takes care of the rest of the data request and sends it back to your device. It's a seamless process on your end, but behind the scenes, everything is private, anonymous, and secure.
Encryption and virtual location variability give VPNs a surprising number of uses. It's more than just accessing censored websites or hopping on the dark web. Below are some of the best extras you'll get to take advantage of with a high quality VPN.
Prevent mass surveillance and online tracking
ISPs keep detailed logs of user activity, everything from website requests to time stamps and bandwidth usage. These logs are frequently shared with third parties and government agencies. It's possible to trace a user's activity back to their account, and subsequently back to their identity. This makes it extremely easy for corporations and governments to spy on a massive number of users without their knowledge. With a VPN in place, however, you're safe. Encryption puts a stop to ISP tracking efforts instantly, and because your IP address is no longer associated with your activity, mass surveillance is rendered nearly useless.
Watch TV shows and movies from other regions
Streaming services such as Netflix, Hulu, BBC iPlayer, HBO Go, and YouTube restrict their available content depending on your location. If you're outside of the U.S., for example, you will likely have a much narrower selection of videos to watch. With a VPN in place you can easily switch your virtual location and fool streaming services into thinking you've moved. All you have to do is log in, change servers, reload, and start the movie.
Stay safe while traveling
When you travel you access a ton of unknown networks, everything from free Wi-Fi at cafes and restaurants to hotel internet services. Hackers frequently use these hotspots to steal user data, and the ISP you're unwittingly using may store or sell private information without your knowledge. Using a VPN while traveling is an absolute necessity. Not only will you lock down your personal data, you'll also make it nearly impossible for third parties to trace activity back to your device.