We are reader supported and may earn a commission when you buy through links on our site.
Learn more
Best VPN For Jordan in 2021 – Protect your privacy
Jordanians need a VPN for a variety of reasons. Whether it's unblocking censored websites, private messaging and calling, or simply downloading or streaming what you want without fear of unfair ISP throttling, a VPN can help. We review the best providers for Jordan in today's article, so you can improve your cybersecurity in mere minutes.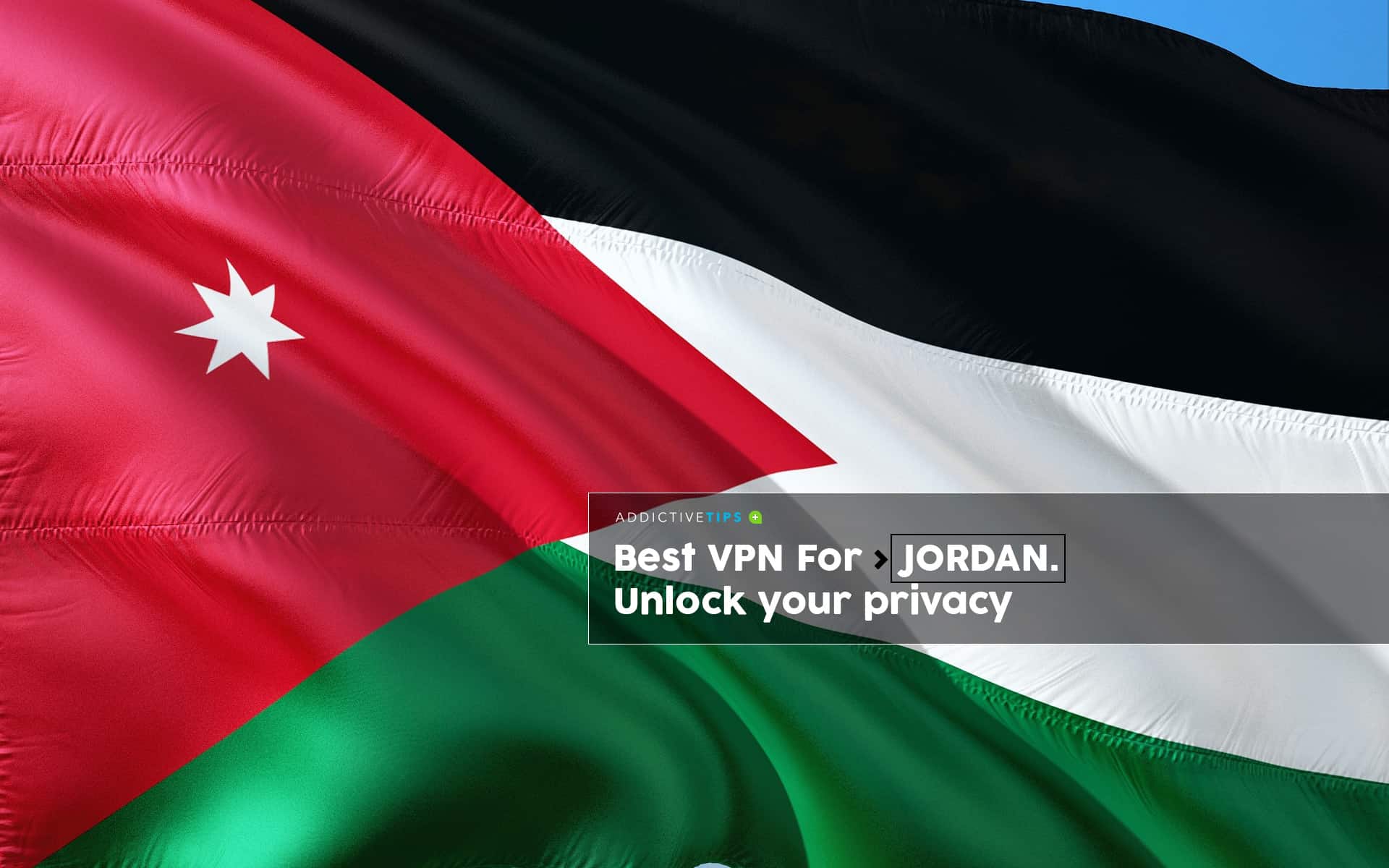 Internet freedoms in Jordan are less than ideal, with various restrictions on how the internet can be used within the country in place. Some examples include a near-complete ban on VoIP apps, as well as the 2015 blocking of instant messaging and social media sites (in an attempt to prevent high school students from cheating on their exams).
More recently, the Jordanian government enacted cybercrime laws allowing online defamation to be punished with prison time. Unfortunately, such measures have been used to detain, prosecute, and imprison journalists and other individuals accused of criticizing public officials or Jordan's foreign relations.
These various concerns means that internet users in Jordan need to be careful. If you live in or are travelling through Jordan and you want access to the free and open internet, you need a virtual private network. In this article, we'll explain the benefits of using a VPN, then share our recommendations on the best VPNs for Jordan.
How To Choose The Best Provider
With all these security advantages to using a VPN, you can see why this is such a necessary tool for using the internet safely and freely in Jordan. Now you just have to choose the right VPN provider for your needs.
You might be tempted to try a free VPN provider in order to save some money, however, we strongly recommend against this as free VPNs have been found to take part in shady practises like selling off their user data, using poor levels of encryption, and even selling off access to their users' devices to be part of a botnet which is a major security risk.
We recommend that you choose a reputable paid VPN provider that meets the following criteria:
High level of security to keep your data safe and private, such as the use of strong 256-bit encryption which is practically impossible to crack, and a no logging policy so you can be confident that your VPN provider will not keep any records of your internet use.
Fast connections so that your internet doesn't get slow and laggy. Because data has to be sent through an extra step of encryption when using a VPN, it will always slow down your internet to some extent. But a good VPN provider will minimize slowdown to the point where you don't even notice it's there.
Plenty of servers available around the world so that you can get around any website blocks or censorship that you come across by connecting to a server located in another country. The more servers that are available from your VPN, the more choices you have to find the right server for you.
Software available for all the devices that you use so you can protect all of your gadgets at once. For example, with a single VPN subscription, you can install software onto your phone, your tablet, and your computer and keep all of them safe at the same time.
Top VPNs For Online Privacy In Jordan
Whether you're living in Jordan or just traveling through, it's important to be prepared to defend your digital rights. The following VPNs have a proven track record of ensuring access to the free and open Internet for Jordanian users: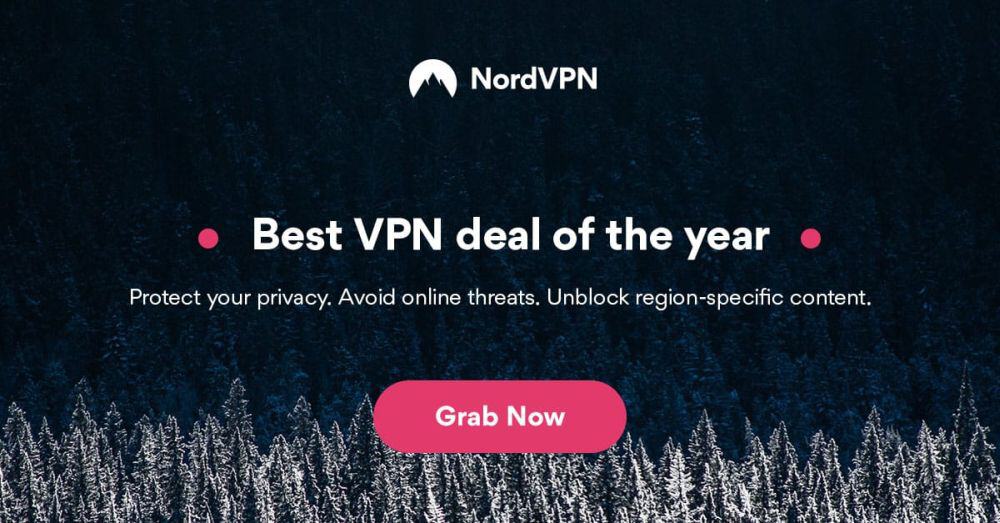 No matter what you're trying to accomplish online, NordVPN will help you do it better. Under the hood of this high-powered VPN is a tinkerer's paradise, with over 5,500 servers in 59 countries to connect to. Included in this network are application-specific nodes optimized for things like anti-DDoS, onion over VPN, double VPN encryption, P2P, and more. You can even get a dedicated IP address for evading bans of shared IPs.
All of these features are backed by the industry-standard 256-bit AES encryption, with your choice to connect via UDP, TCP, L2TP, PPTP, and SSTP. No matter how draconian the Jordanian government's internet censorship becomes, you'll be able to get through to the free and open internet with NordVPN. Furthermore, your privacy is guaranteed by one of the most comprehensive no-logging policies on the market. Dedicated apps are available on multiple platforms including Windows, Mac OS, Linux, iOS, Chrome OS, Android and even Windows Phone.
Read our full NordVPN review.

Surfshark is a pro-consumer VPN that offers all the top privacy provisions at a fraction of the cost. You get 256-AES-GCM encryption via OpenVPN, IKEv2/IPSec, and WireGuard, which you'll use to connect to over 3200 servers in 65 countries. This opens up an entire world of geoblocked content, so even if you can't leave Jordan you can still become a digital globetrotter.
You can protect every device you own, thanks to Surfshark's allowance for unlimited simultaneous connections. There are no limits on bandwidth, speed caps, server switches, or even traffic type. This means you can stream, game, or torrent to your heart's content–all in complete anonymity and with little penalty to connection speeds.
Their RAM-only network not only boasts great performance and uptime, but periodically purges memory banks of any identifiable metadata that could be used to identify your activity. Coupled with Surfshark's outstanding no-logging policy and BVI jurisdiction, and you have a truly privacy-friendly VPN.
Read our full Surfshark review.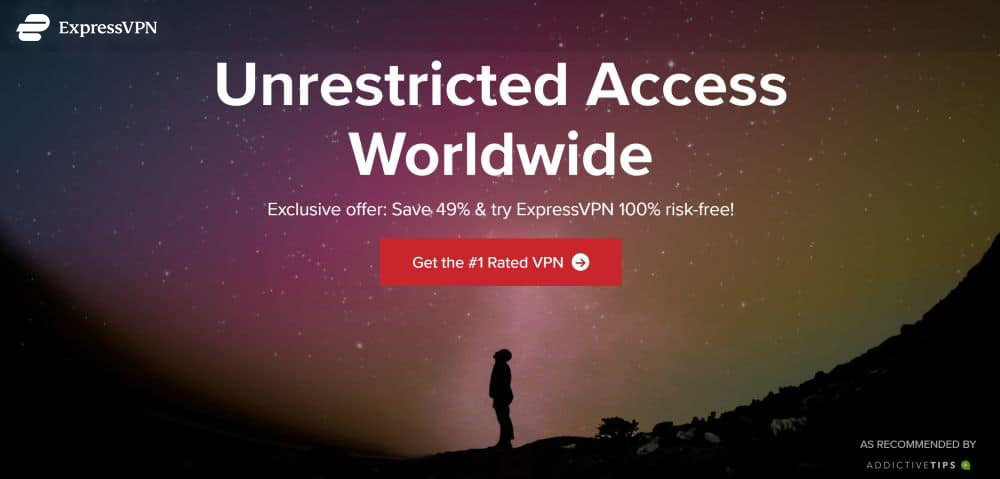 ExpressVPN offers a threefold focus on speed, security, and ease of use. True to its name, ExpressVPN delivers connection speeds unencumbered by the encryption process, allowing seamless streams and fast downloads. Of course, speed is secondary to security, which is backed by unbreakable 256-bit AES encryption, DNS leak protection, an IP address checker, as well as an automatic kill switch. Rounding out the package is minimalist user interface that even the most novice user can operate with confidence.
With a massive network of more than 3,000 servers in 94 countries, Jordanian users will have plenty of connection options to unblock the free and open internet. Dedicated software is available for just about every device, including those running Windows, Mac OS, Linux, Android, iOS and many more.
Read our full ExpressVPN review.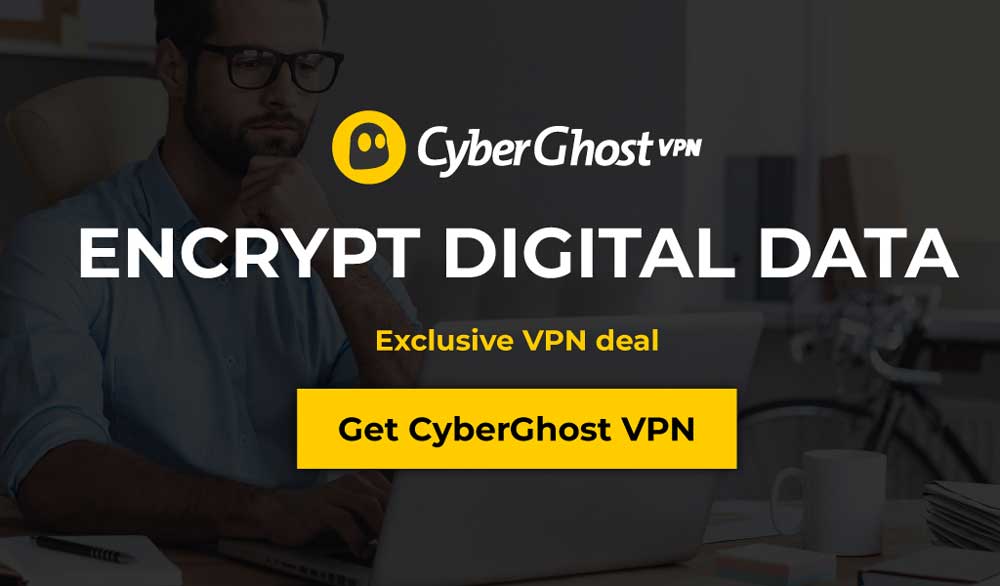 CyberGhost is the VPN that we recommend if you haven't used a VPN before and you would like a simple, user friendly software with no technical knowledge required. When you open up the CyberGhost software, you see a list of options for functions like "torrent anonymously", "browse anonymously", or "unblock streaming sites". You just click the option that you want, and you'll automatically be connected to an appropriate server with all the settings you need already applied for you. No need to worry about security either, as the service uses strong 256-bit encryption and the company has a no logging policy so they won't save any data about your internet activities.
Of course, you're fully free to manually choose your server as well, which is particularly useful when trying to unblock a specific country's internet content. With 5,900 servers in 90 countries, CyberGhost's worldwide network is perfect for blasting by Jordanian internet restrictions. What's more, these connections are optimized for speed, ensuring that your experience online is always a smooth one. Dedicated software is available for iOS, Android, Windows, Mac OS and many more.
Read our full CyberGhost review.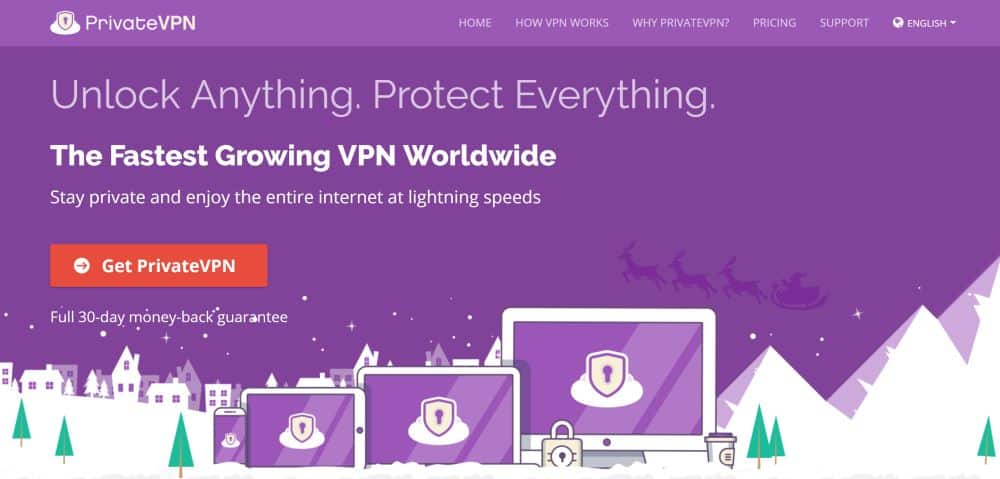 PrivateVPN is a strong choice if you are someone who likes to watch a lot of shows and movies online. Major streaming sites like Netflix and Hulu have begun blocking off VPN traffic in earnest, usually by blacklisting shared IP addresses commonly employed by VPN services. PrivateVPN bucks both trends with their unique dynamic IP servers, which allocate a unique IP address to each user. Backed by a strict no-logging policy, your privacy and anonymity are all but guaranteed, allowing you to bypass geographical content restrictions of all kinds.
PrivateVPN employs 256-bit encryption as standard, though you have the option to downgrade to 128 bits when you want a boost in connection speed. It's rare that you'll need to do that, though, as their small-but-dedicated network of servers (numbering 150 servers in 60+ countries) is well-known for its fast and stable connections. The software can be installed on devices running Windows, Mac OS, Linux, Android, iOS, and Amazon Fire Stick, or as a browser extension for Chrome.
PureVPN includes a whole suite of security software in addition to its core VPN service. All the usual top-tier features are present, including 256-bit AES encryption, a strict no-logging policy, fast connection speeds, and a large network encompassing 2,000+ servers in 140+ countries. Further rounding out the VPN package are options like DDoS protection, app filtering, a kill switch, a dedicated IP address, and a NAT firewall.
Your PureVPN subscription also includes anti malware software to protect your device from malicious software, an anti spam filter to keep spam out of your email inbox, and an ad blocker to stop annoying ads from appearing in your browsing. The software is available for Windows, Mac OS, Android, iOS, and Android TV devices, plus there are browser extensions available for the Chrome and Firefox browsers.
Read our full PureVPN review.
Conclusion
While not quite as bad off as some countries, Jordan seems to be moving towards a more restrictive internet experience for its citizens. So far though, there are no countermeasures in place sophisticated enough to stop you from using a VPN to unblock the internet. Whether you're trying to access social media, make VoIP calls, or simply bypass geo-restricted streaming content, a virtual private network guarantees fair and private online access.
What do you think about the state of internet freedom in Jordan? Have you or someone you know ever been the target of anti-defamation laws? How will you use your VPN? Let us know about it in the comments below!