We are reader supported and may earn a commission when you buy through links on our site.
Learn more
Best VPN for Sky Go Italia: Make It Work from Everywhere
Sky Go Italia has plenty of fans outside of Italy, and with the right VPN they can watch their favorite Italian streams anywhere in the world. If this sounds like you, keep reading this page; we'll cover how geo-blocks normally block Sky Go Italia, plus how to smash through them with one of our recommended VPNs.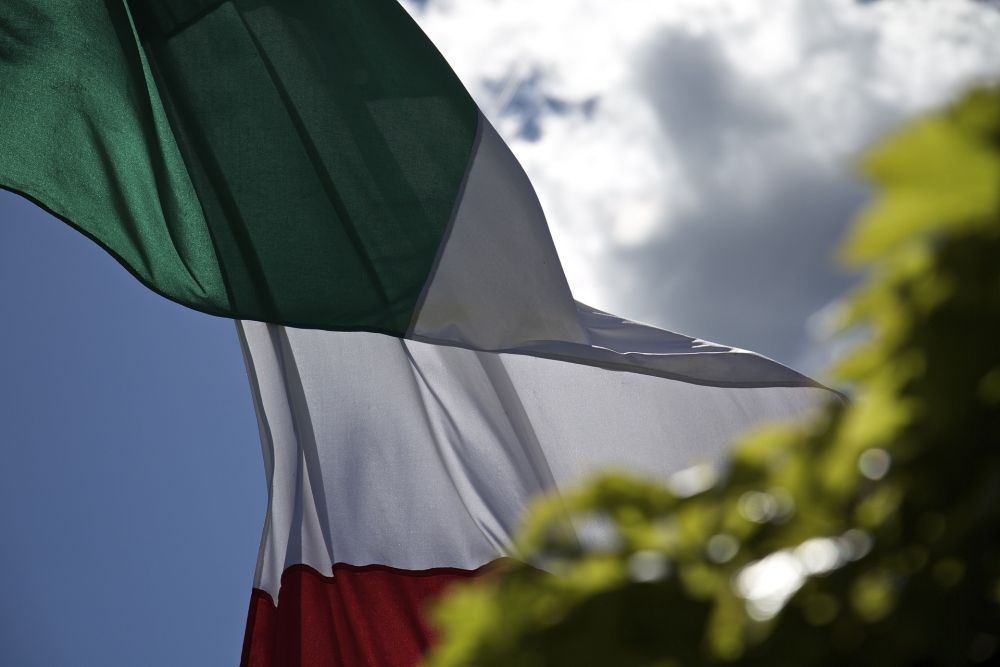 Sky Go Italia is Sky's online streaming service tailored specifically for Italy. It's similar to the Sky channels throughout the UK and Ireland, only it features a wealth of unique localized programming broadcast especially for Italian audiences. Sky Go Italia works in concert with Sky Italia and Sky HD to provide everything from FIFA football to Disney movies, all ready to stream on any device of your choosing.
Short on time? Here's our rundown of the best VPNs to unblock Sky Go Italia abroad:
NordVPN – Best for Italian Spoofing – NordVPN's enormous server network offers the uptime, stability, and speed you need to nab an Italian IP address abroad. Securely stream Sky Go Italia behind an unbreakable wall of NordLynx encryption without buffering or throttling.
Surfshark – An exceptional VPN priced well below the market average, with automatic site-unblocking provisions that just work.
ExpressVPN – One of the fastest VPNs in the industry, with dynamically rotating IPs and powerful Lightway encryption making short work of proxy bans.
CyberGhost – Offers plenty of secure servers in Italy and abroad, as well as an attractive user interface anyone can use effectively.
IPVanish – A classic choice for streamers, gamers, and torrenters that works especially well on low-powered devices like the Firestick.
PureVPN – Mind-blowingly huge network, strong encryption, and numerous cybersecurity extras.
One of the biggest limitations to using Sky Go Italia is the service doesn't work outside of Italy's borders. You have to be located inside the country to watch your favorite Italian sports and Sky TV shows. Fortunately VPNs provide a tidy way around this restriction, allowing anyone to stream Sky Go Italia no matter where they are in the world.
30-days money back guarantee
Choosing the right VPN for geo-blocks
Finding the best VPN to access region locked content such as Sky Go Italia means doing a little research. There are a lot of factors that come into play, including a service's reputation, its security features, and even network distribution. Below are the top criteria you should keep in mind when evaluating a potential VPN.
Free VPNs Won't Work
When it comes to VPNs, there's no room to skimp on quality. Free services are all over every marketplace, each one claiming fast servers, private connections, and unlimited access to video streams worldwide. The reality of the situation is that free VPNs usually offer none of these things. In fact, most are slow, have strict download limits, and can even harm your privacy by harvesting and selling your data.
Whether you're looking to watch Sky Go Italia abroad or simply surf the web with a little extra privacy, it's worth it to invest in an affordable paid VPN service. These companies are in the business of keeping you safe. Free VPNs have no incentive to actually protect your data and could be a serious risk to your online security.
LEARN MORE: Onavo Protect pretends to be a VPN, but actually sells you out
Best VPNs for Sky Go Italia
Sky Go Italia is normally accessible only to users inside Italy. With the right VPN you can quickly change virtual locations, get an Italian IP address, then start streaming all the videos you like.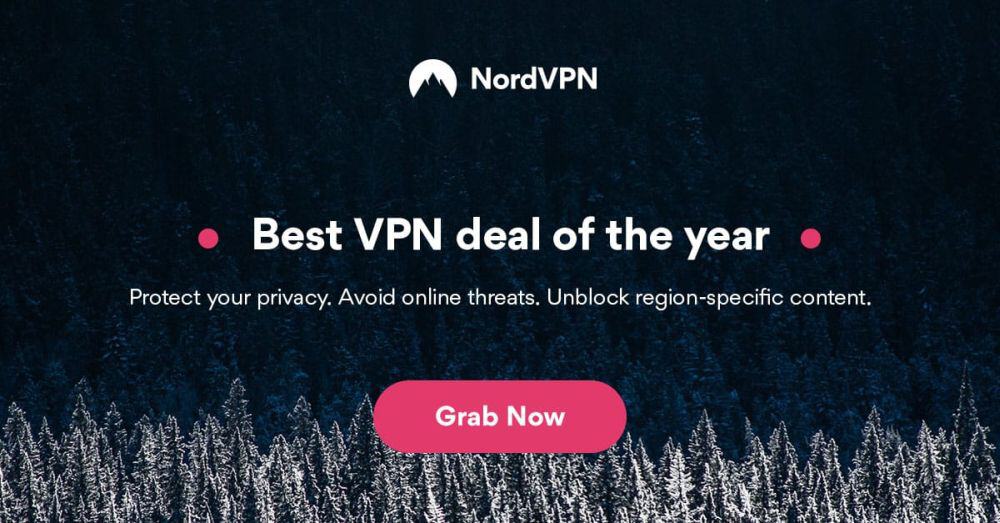 NordVPN has all the right features you need for a fast, stable, and secure VPN experience. The company runs an incredibly large network of servers, one of the biggest in the business, to ensure you always have a fast connection no matter where you live. At the time of writing NordVPN offers 5,400+ servers in 59 different countries, nearly 50 of which are in Italy and can give you an Italian IP address. Better still, NordVPN delivers exclusive privacy features with many nodes on its network, including double encryption, onion over VPN routing, and DDoS protection.
NordVPN has one of the best zero-logging policies in the industry, covering bandwidth, traffic, time stamps, and DNS access all at once. This is in addition to automatic kill switch and DNS leak protection features and 256-bit AES encryption on all data, creating a strong foundation for a secure online experience.
Read our full NordVPN review.
Pros
Highly affordable plans
Over 5,400 servers in 61 countries
Allows up to 6 devices to be connected at once
"Double" data protection
24/7 Customer Service.
Cons
Apps can be a bit cumbersome to use.

Surfshark's rapidly growing network now encompasses over 3200 servers in 65 countries, with Italian nodes in Milan and Rome. Combined with NSA-grade 256-AES-GCM encryption, you have everything you need to bypass Sky Go Italia's geoblocks and watch its content anywhere.
However, the disturbing trend of streaming sites blocking VPN traffic is on the rise. But Surfshark is future-proof, with obfuscation, smart DNS, and anti-censorship methods available on every server. These automatically enable when your VPN app detects Internet restrictions, giving Surfshark the reputation to "just work".
In addition, Surfshark guarantees your privacy with IP/DNS/WebRTC leak protection, a kill switch, and one of the industry's best no-logging policies. What's more, their RAM-only servers purge memory banks of your usage metadata on a regular basis, covering your tracks and erasing all signs of your activity online. Overall, Surfshark is a robust choice for unblocking Italian content abroad–and it doesn't cost much to boot.
Pros
Every server optimized for unblocking Netflix, BBC iPlayer, Hulu, and more
Get a static IP from US, UK, Germany, Japan, or Singapore
Zero restrictions on simultaneous connections, apps available on every major device
Zero logging policy ensures your activity can't be used against you
Responsive customer support available 24/7.
Cons
Connection speeds won't impress users of other high-end VPNs
Apps may be too simplistic for power users.
Read our full Surfshark review.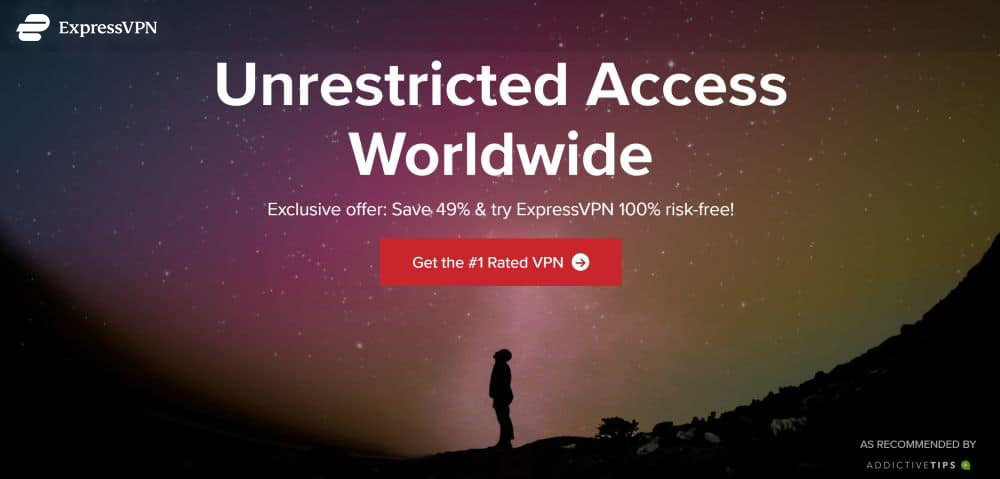 ExpressVPN is an incredibly fast, extremely reliable VPN. The service runs a large network of 3,000+ servers that covers 94 different countries, including multiple full-service locations in Cosenza and Milan. The server speeds are fantastic, which means you can get HD streams for all of Sky Go Italia's content, all without worrying over lag or buffering delays.
As for privacy, ExpressVPN uses 256-bit AES encryption on all data to keep your information safe and secure, along with a zero-logging policy on traffic, DNS requests, and IP addresses. The easy to use software also features both DNS leak protection and automatic kill switch features for even stronger privacy and identity security.
Read our full ExpressVPN review.
Pros
SPECIAL OFFER: 3 months free (49% off - link below)
Superfast servers (minimal speed loss)
AES-256 encryption
No logs for personal data
Live Chat Support.
Cons
Expensive month-to-month plan.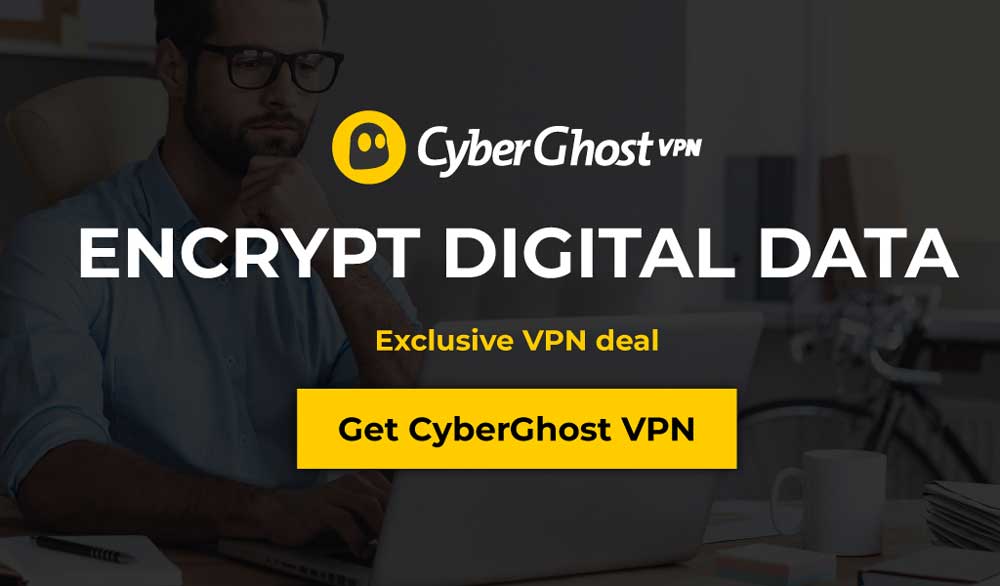 CyberGhost is a unique VPN that combines fast connections with strong security. The company keeps over 5,700 servers online at any given time, covering a massive 90 countries in all. Three dozen servers are placed throughout Italy, including locations in Milan and Rome, allowing fast access to Italian IP addresses and great speeds for Sky Go Italia streams.
Along with its fast server network, CyberGhost also delivers 256-bit AES encryption on all data to keep your information secure, a zero-logging policy on traffic, time stamps, and IP address, and both DNS leak protection and an automatic kill switch on all versions of its custom software. Easy to use, fast, and private, everything you need in a good VPN!
Read our full CyberGhost review.
Pros
Works with Netflix, iPlayer, Amazon Prime, Hulu
Special profile designed for torrenting privately
GooglePlay users rating: 4.3/5.0
Zero logs and good privacy features
24/7 Live Chat Support.
Cons
Sometimes experiencing average speeds.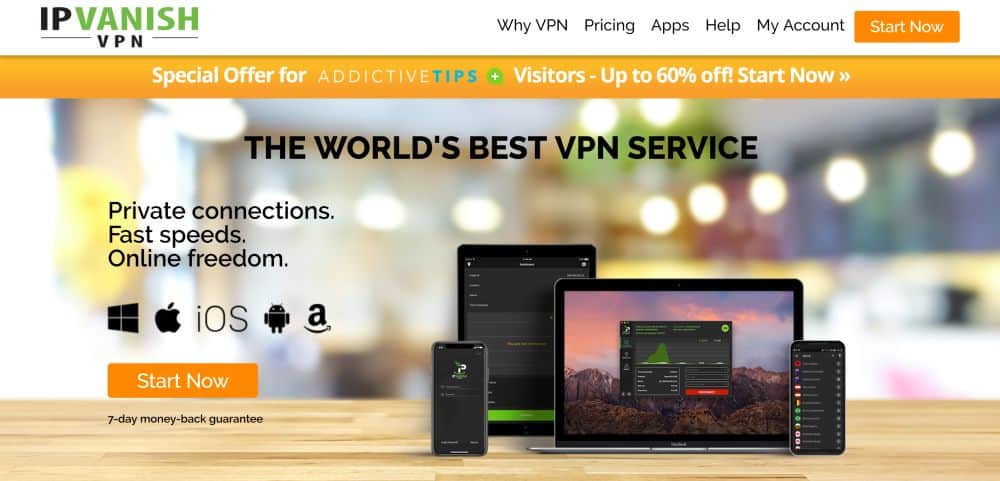 IPVanish mixes a wonderfully unique set of features to make it both a fast and secure VPN for all your online streaming needs. The company runs a superb network of over 1,300 servers in 60 different countries, including almost two dozen servers in Italy alone. This gives you all the options you need for an Italian IP address for full access to Sky Go Italia, no buffering delays or lag to contend with, either.
For safety and security, IPVanish comes with DNS leak protection and an automatic kill switch for all platforms, including smartphones and PC. Data is protected by 256-bit AES encryption and a zero-logging policy on traffic to keep it from falling into the wrong hands, and both DNS leak protection and an automatic kill switch ensure your identity remains secure at all times.
Read our full IPVanish review.
Looking for more than just a VPN? PureVPN provides an entire security suite of features that go above and beyond the usual VPN offerings. What would you say about a built-in anti-virus scanner, malware shields, app blocking settings, and DNS-level website filters? PureVPN includes all of these and other features into its software, giving you full VPN protection along with privacy and safety extras to boot.
PureVPN runs a fast network that features over 2,000 servers in 140 countries, including several located in Italy for a variety of Italian IP addresses. Your data is kept safe with 256-bit encryption and a zero-logging policy on all traffic, along with PureVPN's DNS leak protection and automatic kill switch features.
Read our full PureVPN review.
How to Watch Sky Go Italia with a VPN
Once you've signed up with a good VPN, it's time to set things up and start watching Sky Go Italia! Most VPNs can be installed in just a few seconds, and you won't need any technical knowledge, either. Just click and stream!
Step 1 – Install the VPN Software
Sign up with your chosen VPN provider and download their custom app to your device. If you're using a smartphone that runs iOS or Android, you may be redirected to their respective marketplaces to continue the installation. Otherwise, you should get an installer you can place on your desktop and launch with a double click.
When the software is installed, use your VPN login information to sign in. This will give you immediate access to all of the VPN's features and servers. You're technically safe right now, but since we want to access specific content, we'll need to make a few alterations.
Step 2 – Choose a Server in Italy
VPN apps usually connect you to a recommended server as soon as you log in. This is normally a good thing, as it gives you access to the fastest server on the network, no matter where it's located. We'll need to source an Italian IP address to watch Sky Go Italia, however, which means it's time to change servers.
Each VPN app will be slightly different, but all of them will have a section marked "Servers" you can access. Go to this tab, then either browse the server list by location or look at the displayed map. Next, choose a location somewhere in Italy. It doesn't matter where, just find the one that has the best speed scores, if that data is available. Select the Italian server, wait for it to connect, and like magic, you've got an Italian IP address.
Step 3 – Load Sky Go Italia
Now that you have the right IP through your VPN, you can safely load up Sky Go Italia and start streaming. The app is available for a wide variety of devices, including gaming consoles, laptops, PCs, and both iPhone and Android smartphones. Download and install it while your VPN is running and connected to an Italian server, then install. Run the app and you should have instant access to all of Sky Go Italia's channels. Note that you may need to sign in and activate a subscription before you can stream the content you're interested in.
About VPNs and Geo-Restricted Content
How do VPNs work? How can they help you access Sky Go Italia so easily? Below we take a look at some of the most important features of virtual private networks so you can see exactly how they unlock the world wide web.
Understanding IP Addresses
Most streaming services such as Sky Go Italia utilize a simple filtering system that prevents unwanted access. Each time a device connects to the internet it's assigned a unique IP address. This allows requests to be sent across the web and ensures they find their way back to the correct location. Without IP addresses, you can't access anything online.
The downside to IP addresses is that they can be used to identify your location. Each set of numbers has a range associated with a particular country and city. By matching IPs with a master list, any website or streaming service can quickly determine where a request is coming from, then block it if it doesn't conform to the allowed regions. This process is called geo-restriction, and it's frustrating for everyone who lives, works, or travels abroad.
The VPN Solution
Virtual private networks (VPNs) provide a ton of privacy and security features. They accomplish this through encryption, a process that locks down every packet of data with complicated cryptography before it leaves your device. This ensures no one can see what you're doing online, not even ISPs or spying government agencies.
Another thing VPNs are known for is breaking through geo-restricted content. When encrypted data leaves your home network, it gets sent straight to your VPN server. Here it's assigned a separate IP address, one that isn't associated with your location or identity. By selecting a server in the country of your choosing, you can essentially get an IP address from anywhere in the world, all with just a few clicks.
Conclusion
Accessing Sky Go Italia from around the world isn't as difficult as you might have thought. With a good VPN on your side, you can keep your data safe, stream in complete privacy, and gain access to worldwide content on any device you own.
What are you looking forward to unblocking and watching on Sky Go Italia? Let us know your plans for your VPN in the comments below.