We are reader supported and may earn a commission when you buy through links on our site.
Learn more
Best VPNs For Thailand in 2021: Protect Your Privacy and Identity
There are a lot of factors to consider when searching for the best VPNs for Thailand. Today's article gives you the full scoop on the state of Thai Internet, how to stay safe and anonymous when visiting Thailand, plus reviews for the top VPNs for use in Thailand.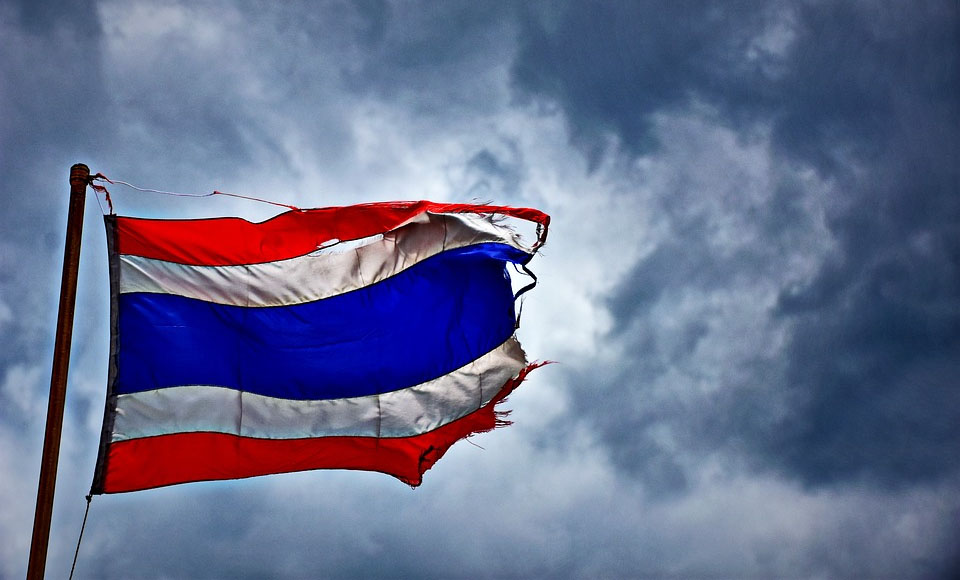 Do I Need a VPN in Thailand?
Thailand is unfortunately known for its severe internet censorship. Back in 2010, estimates were than more than 110,000 websites were blocked in the country, and this number has only grown over time. Prior to the 2006 coup, most censorship was of pornographic sites, but since the coup internet censorship has been active in blocking news sites, political blogs, and even social media sites that are critical of the country's leaders.
Indeed, the independent advocacy group Freedom House rated internet freedom as "not free" in Thailand in 2017 for the fourth year running. After the death of King Rama IX in October 2016, censorship increased and freedom decreased, with new laws introduced which brought in repressive measures under a state of emergency. Citizens have been sent to prison for ten years or more for simply sharing news that criticised the royal family.
Thailand is infamous for authoritarian Internet policies, but you can access blocked sites and anonymize your traffic with these secure VPNs:
NordVPN – Best VPN Thailand – NordVPN equips you with the tools you need to bypass unfair site blocks enforce by Thai ISPs. Evade censorship and surveillance, and spoof anywhere in the world with the industry's most robust encrypted network.
Surfshark – Cheap VPNs don't have to be bad–Surfshark provides the best privacy provisions at a fraction of the price.
ExpressVPN – One of the strongest investments you can make in your Internet security, with a sleek interface and blazing-fast speeds.
IPVanish – A great balance of privacy, performance, and price. Used heavily by torrenters and gamers worldwide.
VyprVPN – Extremely capable VPN with powerful anti-censorship methods including proprietary Chameleon encryption and a self-owned network.
If you live in or are travelling to Thailand and you want to use this internet, it's important to protect yourself. Using a VPN can both keep your communications and internet use private from the government, and allow you to access blocked websites so you can use the internet freely. In this article, we'll show you how a VPN can keep you safe and let you access any site, then we'll share our recommendations for the best VPNs for Thailand.
30-days money back guarantee
What Makes a Great VPN?
Internet users in Thailand would benefit from using a VPN. If you're ready to make the jump and get yourself a VPN subscription, how do you know which provider you should opt for? There are hundreds of VPN providers out there and it can be hard for a new user to know which services are reliable and trustworthy and which are not.
Here are the most important factors to bear in mind when selecting a VPN provider:
Strong security. A good VPN should use strong encryption of at least 256 bits to prevent anyone from being able to decrypt your data, with a variety of different VPN protocols in order to bypass various censorship methods. They should also have a no logging policy, meaning that the company will not keep any records of your internet use. This is important because even if a government legally compels your VPN provider to hand over their data about you, they don't actually have any data on file to give.
Fast connection speeds. Because your data has to travel an extra step to the server for decryption, a VPN will necessarily slow down your internet at least somewhat. A bad VPN can slow your internet to a crawl, but a good and fast VPN will be so speedy that you don't even notice that it's there.
A large worldwide network of servers. When you want to find a server to connect to, you want plenty of nodes in many different countries. This will give you the best chance of finding a fast server which works reliably and which is located in the country which you want to access the internet from.
Easy to use software with support for many different platforms. When you pay for a VPN service, you can use one account to protect all of your devices, including your phone, your computer, and your tablet. A good VPN will have software which is easy to use and supports different platforms in order to protect all of your devices.
Best VPNs for Thailand
Here is our list of the best VPN providers that you can use to keep yourself safe when using the internet in Thailand.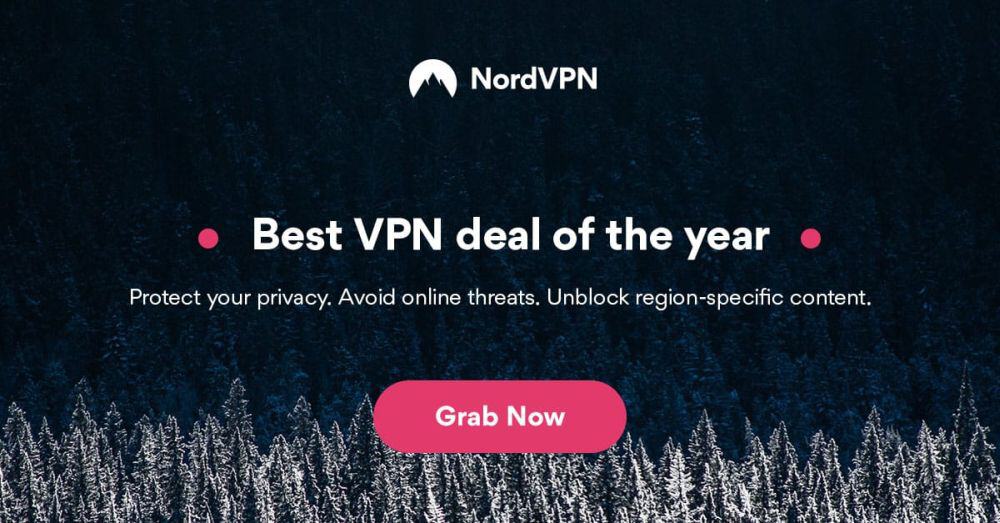 When you want security above all else, especially if you want to keep yourself safe from government observation, then NordVPN has the best security in the game. As well as the strong encryption and no logging policy that you'd expect, NordVPN's killer feature is its special double encryption. This means that your data is encrypted and sent to a server, where it is encrypted again and sent on to another server before being decrypted and sent on its way. This double encryption provides the absolute highest level of security which is almost impossible for anyone to crack, even with the latest cutting-edge cracking tools. This means that it's the best way to keep your data safe from powerful actors like the government.
As well as this extraordinary level of security, NordVPN offers a plentiful server network of more than 5,700 servers in 60 different countries, with speeds that are plenty fast enough for regular use. The software supports many platforms including Windows, Mac OS, Linux, iOS, Chrome OS, Android, and Windows Phone so you can keep all of your devices safe.
Read our full NordVPN review.
Pros
SPECIAL OFFER: 2-yr plan (68% off - link below)
GooglePlay users rating: 4.3/5.0
Torrenting is explicitly permitted
No logs and encrypted connections for total privacy
Money back guarantee policy (30-days).
Cons
Refund processing can take up to 30 days.

Surfshark was practically built to combat government surveillance and censorship. It offers a magic blend of powerful 256-AES-GCM encryption, modern tunneling protocols (OpenVPN, IKEv2/IPSec, WireGuard), as well as RAM-only servers which purge any records of your activity for total anonymity online.
It's easy to spoof outside of Thailand, with Surfshark's massive network comprising over 3200 servers in 65 countries. Many of these offer static IP addresses and multi-hop encryption, giving you incredible flexibility in getting past Internet restrictions. The special NoBorders method, in combination with Camouflage obfuscation and smart DNS settings, auto-enable to get past more advanced forms of censorship and VPN blocks (like you see in China and Egypt).
But perhaps most importantly, Surfshark is one of the most affordable VPNs on the market. And once you've got a subscription, you can use it to protect every device you own without limitations–or even share with friends and family. There's no logging either, so Surfshark doesn't keep track of who connects or what they do.
Pros
Break through harsh censorship to securely access social media and foreign news sites
Diskless server network ensures you leave no trace behind
Bitcoin, Etherium, and other cryptocurrencies accepted as payment
Logging policy independently audited and verified
Get help any time of day via email, phone, or live chat.
Cons
Connection speeds won't impress users of other high-end VPNs
New-kid-on-the-block status may not instill same trust as larger providers.
Read our full Surfshark review.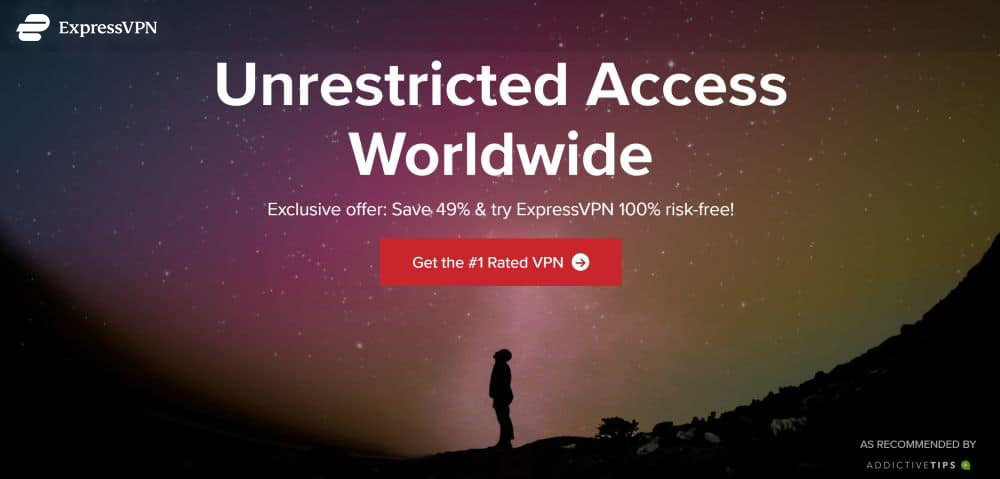 ExpressVPN is a favourite service among serious internet users for its fast connections, tough security, and an easy to use app. It's a company with a reputation for reliability, and if you don't mind paying a little more for the premium service, then ExpressVPN is the ideal choice for you.
The connections are speedy enough for streaming high definition video as well as audio or text, and the server network is huge. Over 3,000 servers in 145 locations in 94 different countries mean that you'll have no end of options for finding a server.
When you're looking for strong security, the company uses 256-bit AES encryption to keep your data safe and has a no logging policy to protect your privacy. The software supports many versions of Windows, Mac OS, Linux, and Android, and has handy extra features like a kill switch to prevent you from accidentally using an unsecured connection and a speed test to help you find the fastest server.
Read our full ExpressVPN review.
Pros
SPECIAL OFFER: 3 months free (49% off - link below)
Fast serves with minimal speed loss
OpenVPN, IPSec & IKEv2 Encryption
Keeps no logs of personal data
24/7 Customer Service.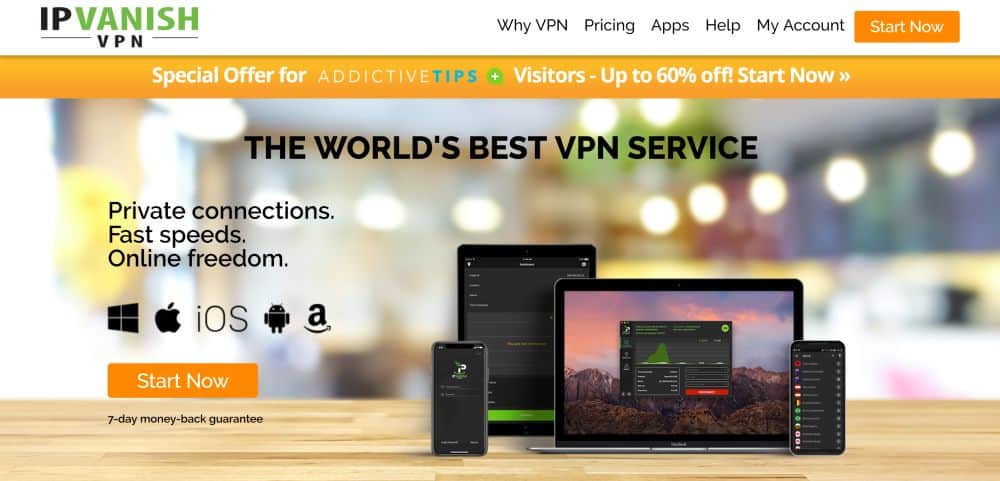 IPVanish is the service to look at if you want a VPN which is fast above all else. The company is known for having lightning fast connections which let you download, browse, and send data in absolute freedom. If you want a VPN but don't want to experience any slowdown of your internet connection, this is a great choice.
This speed doesn't come at the expense of security, as the service also offers 256-bit encryption and a no logging policy. The server network of 1,300 servers located in more than 75 locations worldwide is not as large as some other providers, but is still plenty big enough for you to find the server you need.
You can use the software on different platforms including Windows, Mac OS, Linux, and Android.
Read our full IPVanish review.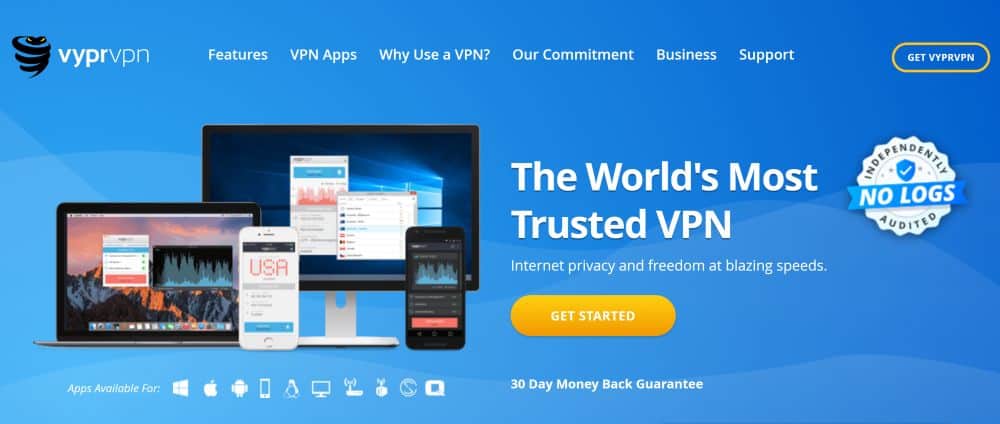 When you need to hide the fact that you're using a VPN to bypass VPN detection software, use VyprVPN. This service has a special feature called the Chameleon protocol which encrypts not only your data, but also the metadata – that is, information about the data such as its origin and destination. This makes is almost impossible for VPN detection to see that your data is coming from a VPN, so you can use the service to keep yourself secure even on a network which blocks VPNs.
As well as this, the service has strong encryption and a no logging policy, plus a server network of more than 700 servers in 70 different countries that is 100% owned by VyprVPN. The software is available for key platforms including Windows, Mac OS, iOS, and Android.
Read our full VyprVPN review.
Hide Your Internet Usage with a VPN
If you want to stop the government or law enforcement from tracking your internet use or reading your online communications, the best thing to do is get a VPN. This is a small piece of software which you install onto your device – whether it's a phone, a tablet, or a computer – which will encrypt all of the data that your device sends over the internet.
This encryption is achieved using a mathematical operation which is simple to perform one way (i.e. it is not challenging for a device to perform the encryption) but extremely difficult bordering on impossible to perform the other way (i.e. it is very hard for anyone to take that encrypted data and to decrypt it). This encryption means that your data can't be read by your ISP, by the government, or by anyone else. The only way to read the data is to decrypt it.
With a VPN, you data is sent in its encrypted form to a server which is owned by your VPN provider and which is located somewhere else in the world. This server has the key to decrypt your data, so it can be quickly decrypted and sent on to its original destination.
When you use a VPN, you won't notice any difference in how you use the internet. You open your browser, you type in a web address, and you see that website. But behind the scenes, your data such as the sites you are visiting and the text your are inputing is all encrypted so that no one else can read it. The government won't be able to read your emails, see what sites you visit, or see what files you download. This is an essential tool to keep yourself safe when using the internet in a country with a high level of internet surveillance like Thailand.
RELATED READING: How to Create an Anonymous Email to Protect Your Identity
Access Blocked Websites with a VPN
Another use for a VPN is to access websites which have been blocked by the government or by your ISP. As we mentioned in the introduction, in Thailand there are thousands of websites which have been blocked for a variety of infractions from hosting pornographic content to sharing views which are critical of the country's leadership. Even many benign websites get caught up in the blockade, leaving users frustrated as they cannot access the sites that they want.
Once again, a VPN can help with this issue. When your data is encrypted with a VPN, it is sent to an intermediary server to be decrypted before being sent on to its original destination. And as a VPN user, you can choose which of your VPN provider's servers you want to connect too. Most VPN providers have hundreds of servers all around the world which you can connect to. And here's the clever part: these servers are located all over the world, in many different countries.
When you're connected to a VPN in another country – say you're based in Thailand and connected to a VPN server in the US – your traffic will be decrypted and will rejoin the internet in the US. This means that when you visit a site like google.com, you'll be served the US version of the site instead of the Thai version. This is because of your IP address – a unique string of numbers which is assigned to your device. Normally, when you connect your device to the internet you will automatically be assigned an IP address by your ISP. Because ranges of IP address are allocated to particular countries, a website can easily check your IP address and serve you a different version of the site based on it. A site can recognise that you're visiting from Thailand and show you a limited version of the site or refuse you access altogether.
But when you use a VPN, you get a assigned an IP address based on the server that you are connected to. Having an IP address from another country such as the US means that sites see you as if you were visiting from the US and show you the full version of the site.
This lets you get around blocks imposed by the Thai government. If the adds a site to the list of blocked sites, then ISPs cannot let users connect to that site. But if you use a VPN to browse from another country, you can access the site as if you were somewhere else in the world – somewhere with better internet freedom.
Conclusion
Internet restriction is a major problem in Thailand, and the government regularly spies on its citizens' internet use, going so far as to jail people who have expressed critical attitudes towards the leadership in private online conversations. For both freedom and security, it's important to protect yourself when you use the internet in Thailand.
We've shared examples of how you can use a VPN to protect yourself and to get around censorship, and we've recommended a selection of VPNs that are known to be reliable and trustworthy. If you're going to use the internet in Thailand then we highly recommend making use of one of these services.
Do you use the internet in Thailand, and have you had experience with VPNs there? Then tell us about it in the comments below!