We are reader supported and may earn a commission when you buy through links on our site.
Learn more
Best VPN for Uganda: How to Unblock Websites and Bypass Censorship
There are many good reasons to be concerned about Internet censorship in Uganda, but with the right VPN installed on your device, you at least don't have to worry for your personal privacy online. Today, we introduce the safest, most reliable VPNs for use in Uganda, all of which are surprisingly affordable and easy to use.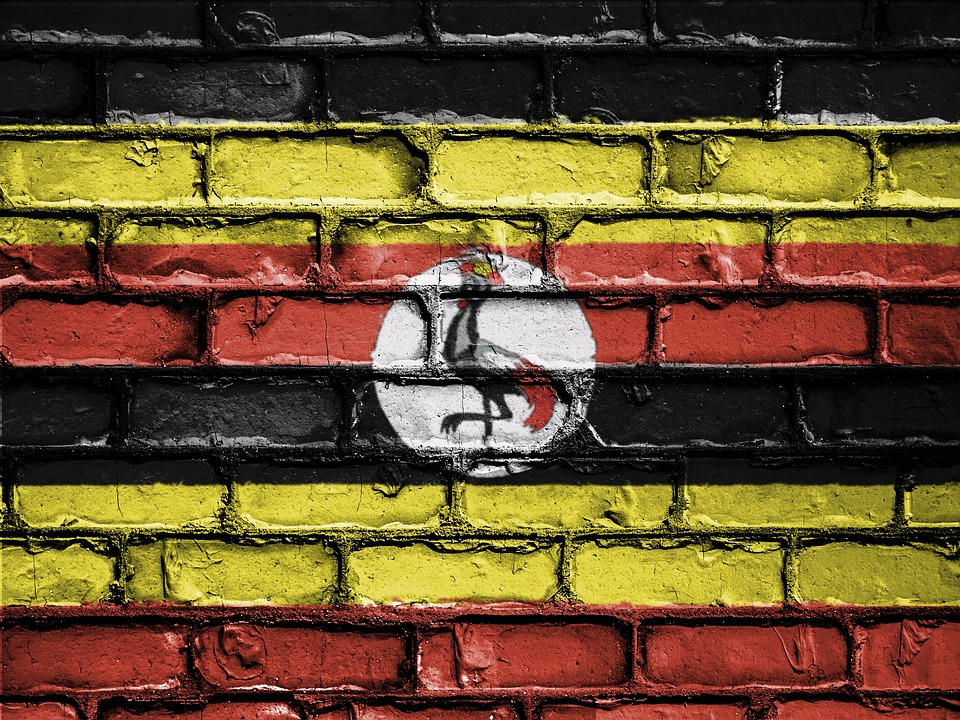 Uganda's government maintains intensive surveillance of internet communications while cracking down hard on people posting critical opinions online. The Uganda Communications Bill was amended in April 2017 so that parliament no longer has oversight of the supervision of the communications sector, meaning that the government is now free to essentially make any decisions they want to regarding communications security. This has lead to people being arrested and charged for activities like criticising the president online. Some social media users have even been arrested on terrorism charges because they shared information about violence by the military against citizens.
Take back your right to privacy online and block Ugandan government surveillance with these VPNs:
NordVPN – Best for Uganda – NordVPN is the world's most robust privacy solution, with its proprietary NordLynx encryption, specialty servers, and independently verified logging policy.
Surfshark – A strong, modern VPN with advanced anti-censorship functionality that kicks in automatically as needed.
ExpressVPN – Trusted around the world to deliver blazing-fast connections to the free and open Internet.
CyberGhost – Who says advanced encryption has to be complicated? Fire this VPN up, then click "surf anonymously" to block out third-party snooping.
PrivateVPN – One of the most transparent VPNs, owning its own server network so you know exactly how your data is being routed.
PureVPN – No stranger to beating harsh censorship–namely China's Great Firewall.
This makes Uganda a place with poor internet freedom, as journalists and ordinary citizens alike are understandably scared to post online because they fear being targeted by the authorities. For this reason, it is advisable for any internet users in Uganda to take steps to protect themselves by preventing the government from tracking their online activities. The best way to do this is by using a virtual private network, and in this article we'll share our recommendations for the best VPN for Uganda.
30-days money back guarantee
Critical Features Of A Secure VPN
When it comes to getting yourself a VPN, you'll find that there are many different VPN providers out there. You may be tempted at first to opt for a free VPN in order to save some money. However, there are major problems with free VPN providers, such as the fact that in the past they have been found to behave unethically such as selling off user data or even making their users part of a botnet. In order to protect your privacy, you should use a trustworthy paid VPN provider that meets the following criteria:
Our Recommended VPN Providers For Uganda
In order to beat censorship and evade government surveillance in Uganda, use one of these trusted VPNs to hide your activity online: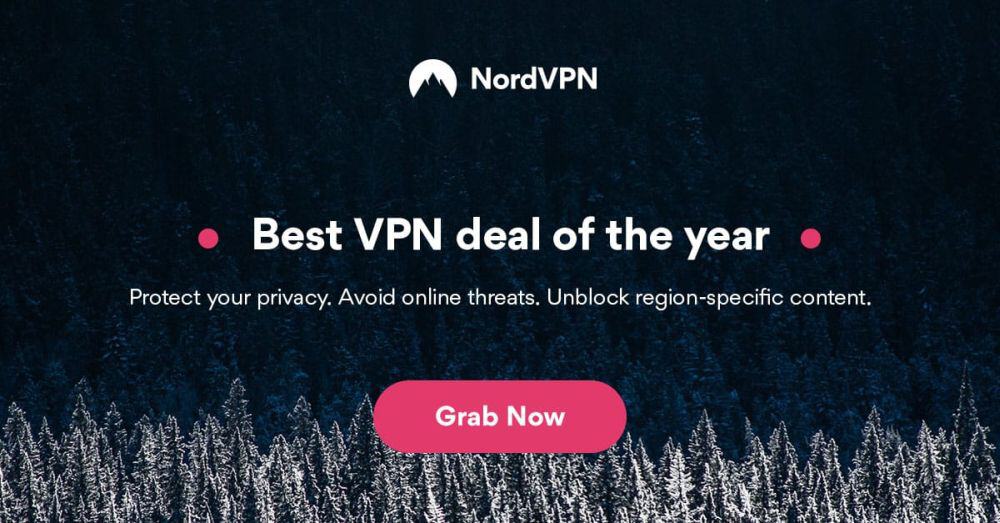 NordVPN is ideal for those who are worried about their safety and are looking for the highest possible level of security. Your data is secure behind an impenetrable layer of 256-bit encryption, while NordVPN's top-notch zero-logging policy completely anonymises your identity and activity online. For even better security at the expense of some speed, Ugandan users can connect through the double VPN servers, which wrap your data in two layers of encryption after routing it through two separate proxy servers. The result is a lock on your data that would take the world's most sophisticated supercomputer millions of years to crack.
Also of interest are the variety of other specialty servers, which include onion over VPN, obfuscated servers (for beating VPN-blocking efforts), anti DDoS, dedicated IP servers, and more. In total, there are a massive 5,400+ servers available in 59 countries for a truly unlimited internet. Connection speeds are some of the best on the market. Dedicated software is available for Windows, Mac OS, Linux, iOS, Chrome OS and Android.
Read our full NordVPN review.
Pros
Unblocks US Netflix, iPlayer, Amazon Prime and other streaming services
Over 5,400 servers in 61 countries
Allows multiple connections (6 devices)
Extra-secure Double VPN for data encryption
Live Chat Support.
Cons
Some servers can have average d/l speeds
Sometimes slow in procesing refunds (but always do).

Surfshark is a new VPN launched primarily to combat the modern trend of authoritarian governments censoring and surveilling their citizens. It is extremely competent at that, too, putting the world's strongest 256-AES-GCM encryption at your disposal to block out all snooping.
Beyond that, Surfshark's 3200+ servers in 65 countries all have the ability to enable the trifecta of obfuscation, smart DNS, and the special NoBorders anti-censorship mode. Your app automatically fires these provisions up as needed to combat VPN-sniffing, shared IP blacklists, DNS poisoning, firewalls, and other forms of digital oppression. It works on China's Great Firewall, Egypt's OpenVPN ban, and will work wonders in Uganda.
No matter what you do with Surfshark, you're covered by one of the industry's best no-logging policies. RAM-only server infrastructure is also categorically unable to store your usage metadata, as it auto-wipes whenever it restarts.
Pros
Bypass government censorship with NoBorders mode
Unblock Netflix on any server, no more picking and choosing
Unlimited simultaneous connections–Protect your whole family!
Logging policy independently audited and verified
Support staff manned by actual human beings 24/7.
Cons
Overall, not much to complain about
Apps don't allow for much manual fiddling for power users.
Read our full Surfshark review.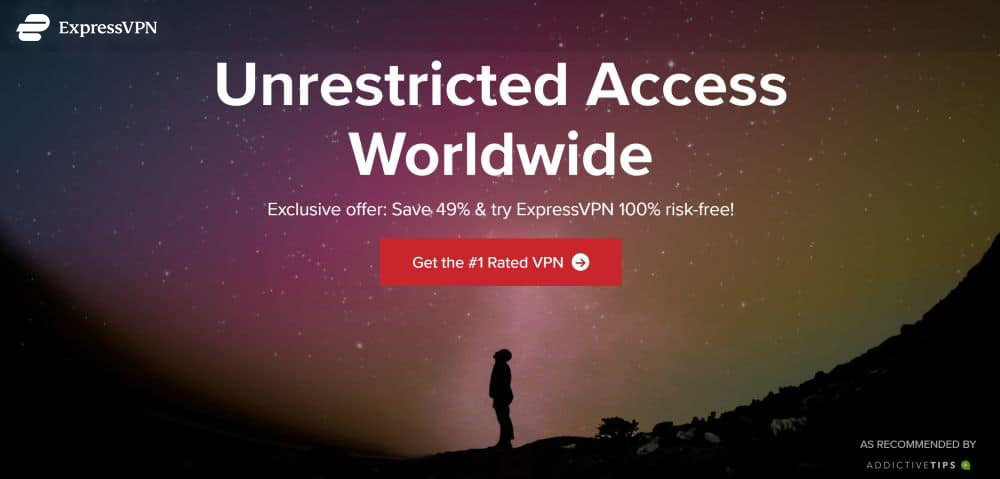 ExpressVPN is a strong VPN in all of the key areas: security, speed, and software that is user friendly. 256-bit AES encryption is essentially unbreakable, and comes standard with each subscription alongside a worthy no-logging policy on traffic data. As well as this, there are more security features in the software such as DNS leak protection so that your data can't be compromised by your DNS use, and an IP address checker which allows you to see whether your real IP is hidden before you start your online activities.
The core feature of ExpressVPN is how fast the connections are, so you can browse, stream, and download with almost zero noticeable slowdown. This impressive performance is consistent across their massive server network, which numbers 3,000+ nodes in 94 countries. For Ugandan citizens, this worldwide access to the internet is a dream come true. What's more, ExpressVPN can be downloaded onto virtually any type of device, including Windows, Mac OS, Linux, Android, some game consoles and smart TVs, and even as extensions for Chrome, Firefox, and Safari.
Read our full ExpressVPN review.
Pros
Unblocks US Netflix, BBC iPlayer and other streaming services
94 countries, 3,000+ servers
Very simple and easy to use
Strict no-logging policy
24/7 Chat Support.
Cons
Month-to-month plan has high cost.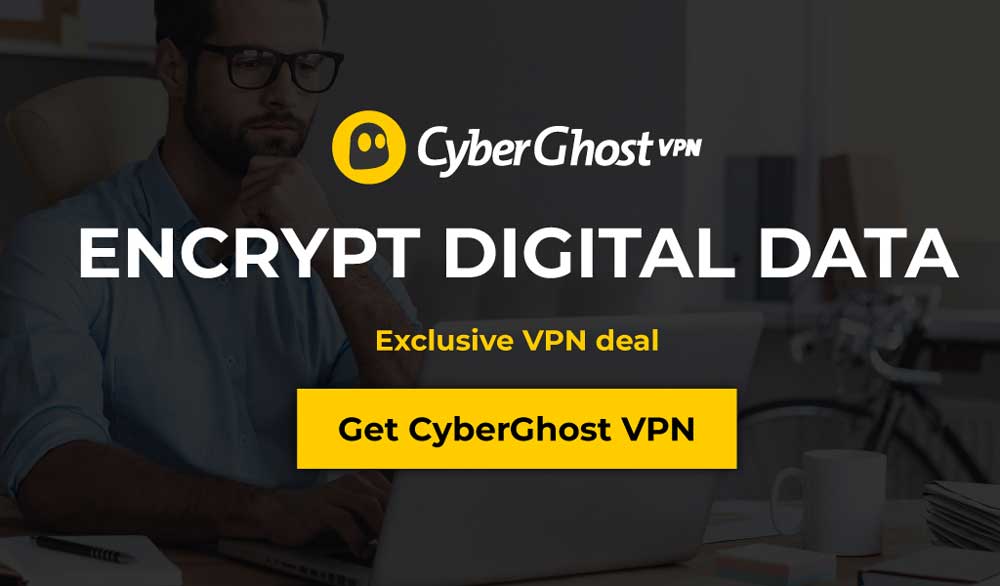 CyberGhost is the VPN that we recommend for new users because requires little previous technical knowledge to operate. When you come to using the software, all you have to do is open up the app and select what you want to do from the options like browse anonymously (very useful for users in Uganda wanting to stay safe), torrent anonymously, or unblock streaming sites. When you have chosen your option, the software will automatically choose a server for you and apply all the appropriate settings. You needn't worry about finding the right server or configuring your connection – all of this is taken care of for you.
This ease of use comes with outstanding security in the form of 256-bit encryption, backed by a genuine no-logging policy, so your data will be kept secure and private. A massive network of servers, covering 5,900+ nodes in 90 different countries, offers reliably fast connection speeds no matter what country you route your data through. Dedicated software is available for iOS, Android, Windows, and Mac OS.
Read our full CyberGhost review.
Pros
LOW PRICE: 6 EXTRA free months (79% off - link below)
Torrenting allowed
Robust encryption standards
Zero logs and good privacy features
24/7 Live Support.
Cons
Doesn't unblock all streaming services.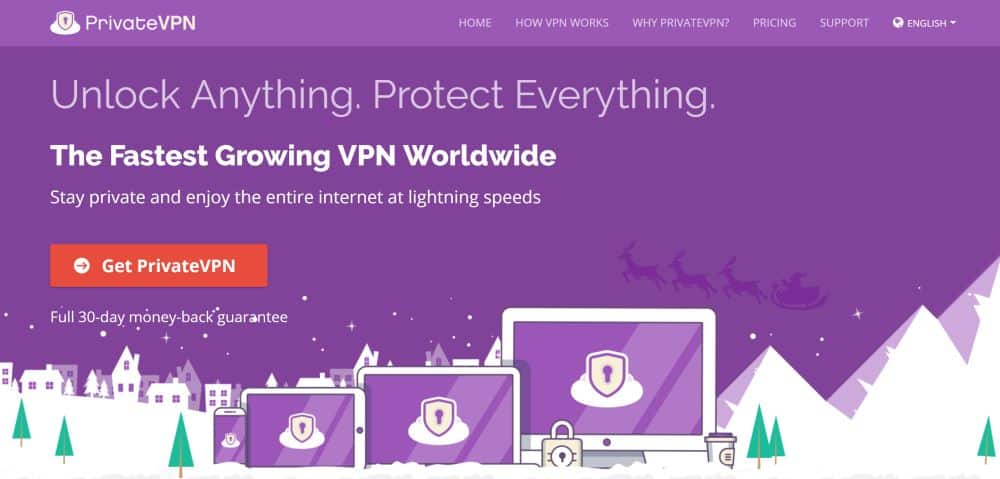 PrivateVPN offers a balanced overall VPN experience with a special nod given to frequent streamers. Access to sites like Netflix and Hulu in Uganda is limited to say the least, but PrivateVPN provides reliable access to these and other streaming services that regularly utilize VPN-blocking countermeasures.
Beyond entertainment, PrivateVPN keeps true to its namesake by offering exceptional privacy to its users. You can surf and post online with confidence knowing your identity is locked behind powerful 256-bit encryption and a strict no-logging policy. PrivateVPN's proxy network may not be as large as its competitors (numbering 150+ servers in nearly 60 countries), but each node is well maintained and offers exceptional consistency and speed.
The dedicated software provides an attractive and intuitive interface anyone can use. What's more, it can be downloaded onto any device running Windows, Mac OS, Android, iOS or Linux. There's even support for Amazon Fire TV Stick and a Chrome browser extension.
PureVPN is more than just a VPN – it's a complete security package. The core VPN offers strong 256-bit AES encryption backed by a trustworthy no-logging policy. Speeds are consistently quick across each of their 2000+ servers, which are distributed over an astounding 140+ countries worldwide. That's exciting news for Ugandan users, who otherwise only have access to the smallest sliver of the world wide web. Other features include DDoS protection, app filtering, a kill switch, options for a dedicated IP address, and a NAT firewall.
Your subscription to PureVPN also gives you access to lots of extras like an ad blocker to keep annoying adverts off your web browser, anti virus and anti malware protection to keep your device safe, and an anti spam filter for your email. The software is available for Windows, Mac OS, Android, iOS, and Android TV devices, plus there are browser extensions available for the Chrome and Firefox browsers.
Read our full PureVPN review.
Using A VPN Protects Your Privacy
A big concern for internet users in Uganda is that they will be prosecuted or harassed for opinions that they post online. In recent years, the Ugandan government has imposed harsh sanctions on users who post opinions that are critical of the government on websites, blogs, or social media. Some people have even been charged with cyber crimes or terrorist activities because they posted material that criticised the government, thanks to the so-called "Computer Misuse Act".
Fortunately there are tools available to help protect users in Uganda who want to post online. Besides taking care to post anonymously, users should use a VPN to prevent their internet use from being tracked. Normally, without a VPN, any data that a person sends over the internet can be intercepted and read by the internet service provider of the network being used. These ISPs can be forced to hand over this data to the government, who can then use it to track individuals' online activities.
With a VPN, all of the data that you send over the internet is encrypted before it ever leaves your device. This encryption means that neither the ISP nor any other third party can access the data, much less record it. All the ISP can see is that you are transferred encrypted data, which appears as a garbled mess. Even if the ISP is forced by the government to hand over their records, their information on you will be completely useless. This stops the government from being able to track what you do online, making a VPN an essential tool for users in Uganda who want to stay safe and private when they use the internet.
Conclusion
Due to heavy policing of internet use by the Ugandan authorities (along with the arresting and intimidation of internet users who post critical opinions on social media or other websites) there is a pressing need for users in Uganda to get a VPN. Although internet freedoms are slowly improving in the country, there are still enough risks to justify the use of extra security measures. A VPN will keep your data safe and private by encrypting everything that your device sends over the internet, effectively stopping any outsider observers from snooping on you.
We've recommended a number of VPNs that internet users in Uganda can use to keep themselves safe. Have you tried out any of these VPNs? What was your experience with them? Tell us about it in the comments below.