We are reader supported and may earn a commission when you buy through links on our site.
Learn more
Best VPNs For Vietnam in 2021: Unblock the Bamboo Firewall
If you're traveling to or living in Vietnam, you need the best VPN available to bypass the Bamboo Firewall. Today, we'll cover the basics of Vietnamese surveillance and censorship of the Internet, plus recommend some top-tier VPN providers with the privacy features you need to retain your anonymity and access to the free and open Internet.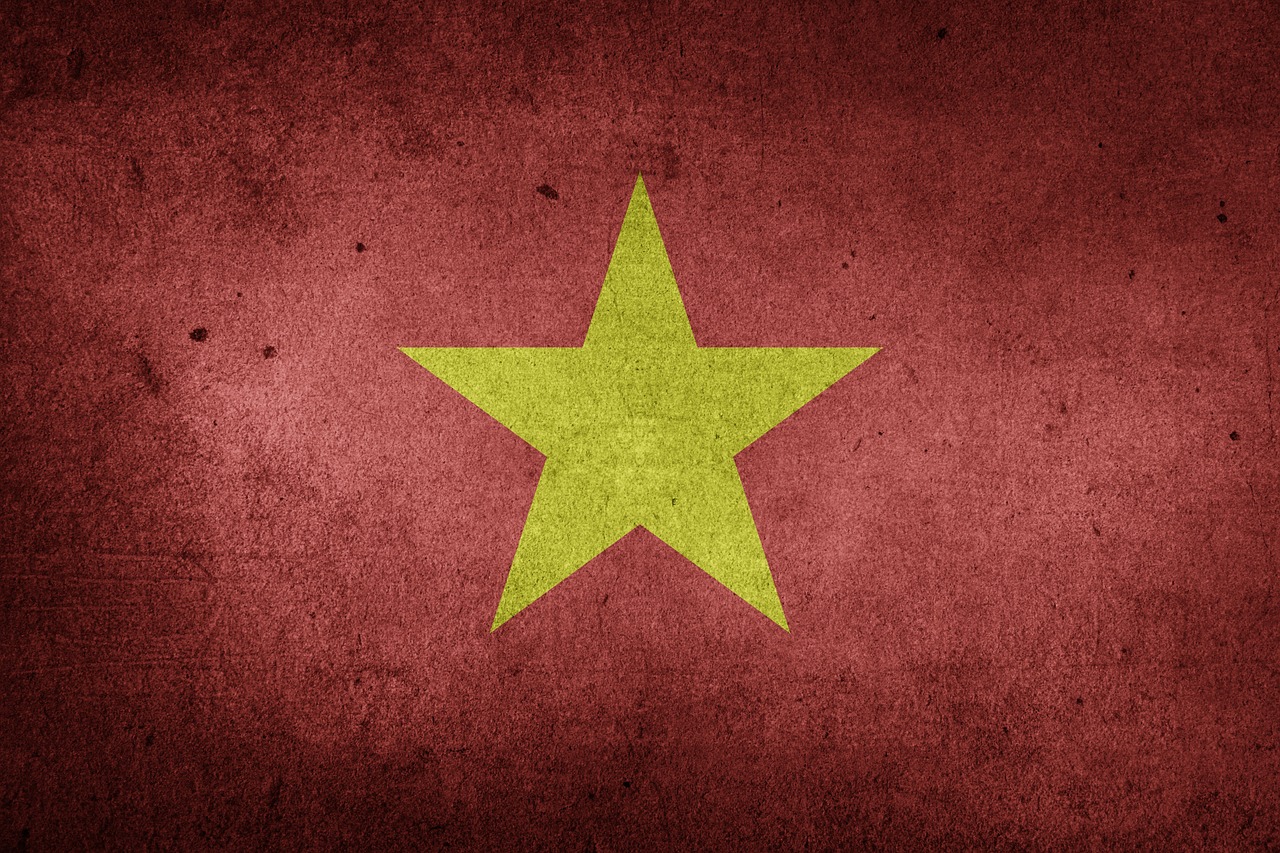 Unfortunately for people living in Vietnam, there is major internet censorship within the country. The Vietnamese government actively prevents people from accessing websites which are critical of the government, and they also block websites for other political parties and human rights organisations.
The government claims that it blocks websites to prevent accessing to obscene or pornographic materials, but it is clear that large amounts of non-obscene sites are blocked for criticising the political or religious outlook of the regime. The censorship has become so extreme that it is referred to as the Bamboo Firewall.
Over the last few years, several bloggers have been jailed for writing articles which criticised the government, and this crackdown has come to a head with a team of more than 10,000 internet censors put together by the Vietnamese military. In 2013, a law was introduced which banned members of the public from using social media or blogs to discuss current affairs, largely stifling people's ability to express themselves online.
This intense censorship means that many people in Vietnam opt to use a VPN in order to access content freely and to prevent the government from tracing their internet activities. A VPN creates a way to access blocked content and also protects users by encrypting their data so that it can't be tracked by the government. Today we'll talk about how to use a VPN to get around censorship and then share recommendations for the best VPNs for Vietnam.
Factors To Consider When Choosing A VPN
You can see just why a VPN is an essential security tool for internet users in Vietnam, both to get around censorship and to keep yourself safe online. But there are many VPN providers out there, so how do you choose one which will keep you safe and which has the features that you need? We've put together a list of factors that are most important when choosing a VPN:
Top 6 VPNs To Beat Vietnamese Censorship
When we considered these factors, we came up with this list of the VPNs that we recommend for use in Vietnam: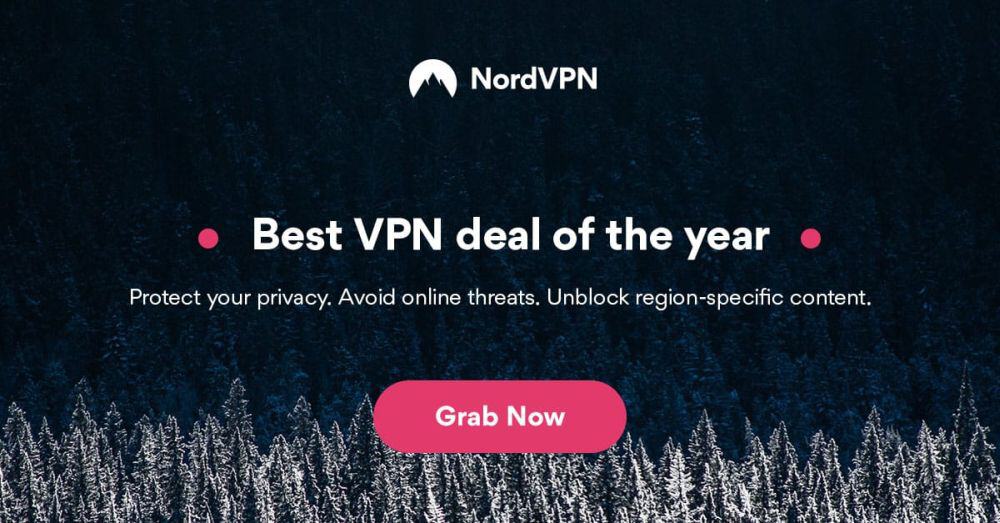 If you are particularly concerned about the government tracking your internet use then we recommend you try NordVPN above all. It has the best security in the game, with the strong encryption and no logging policy that you'd expect, plus a killer feature in its special double encryption protocol. The double encryption works by encrypting your data and sending it to a server where it is encrypted again and sent on to another server. At the second server the data is decrypted and sent on its way to its original destination. This double encryption means that you have the absolute highest level of security which is almost impossible to crack, even with the latest in cracking technology, so it's ideal for keeping your data safe from the government.
The service also offers a large server network of more than 5,100 servers in 59 different countries, with speeds sufficient for everyday use. The software supports many platforms including Windows, Mac OS, Linux, iOS, Chrome OS, Android, and Windows Phone.
Read our full NordVPN review.

Surfshark is a new VPN made for the modern Internet. It comes jam-packed with privacy provisions designed to smash through government censorship, yet doesn't cost an arm and a leg.
Chief among these is 256-AES-GCM encryption, the same cipher used by the NSA on their servers. And speaking of servers, Surfshark runs over 3200 servers in 65 countries, with static IP and multi-hop connections available for greater utility in spoofing outside of Vietnam. But the ace in the hole is Surfshark's trifecta of smart DNS, obfuscation, and NoBorders mode, which defeat government censorship methods before you even notice they're there.
Additionally, Surfshark locks down your connection with a kill switch, IP/DNS/WebRTC leak protection, and a solid no-logging policy backed by RAM-only servers, incapable of storing your metadata.
Read our full Surfshark review.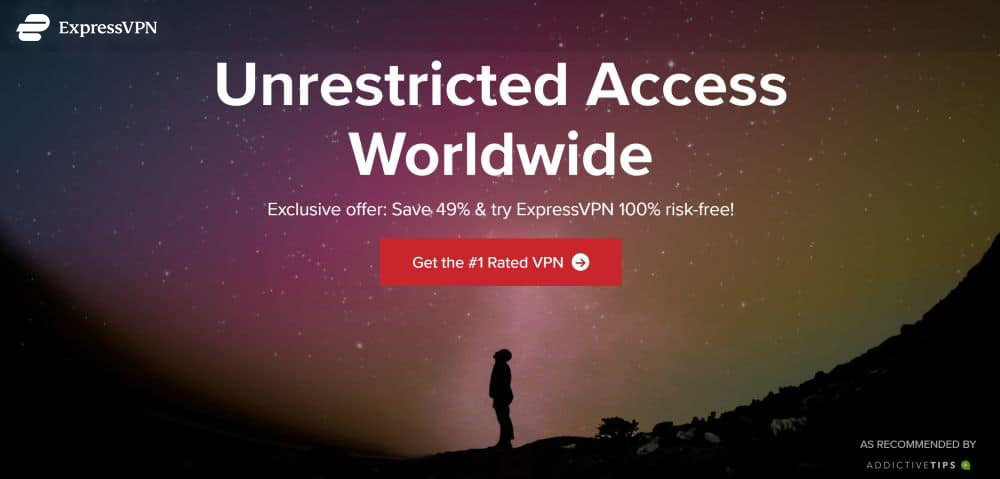 ExpressVPN is a one of the most popular service with serious internet users. For those who are looking for the best of all worlds in terms of speed, security, and ease of use, this is a great choice. The service offers strong 256-bit encryption and a no logging policy so that you can be sure your data will be kept sfe and private, and the connections are super fast even for streaming high definition video. The massive server network consists of over 3,000 servers in 160 locations in 94 different countries so you'll have plenty of options for finding a server.
The software can be install on devices running Windows, Mac OS, Linux, and Android, and has a bunch of extra features like a kill switch to prevent you from accidentally sending data over an unsecured connection and a speed test to help you find the fastest server available.
Read our full ExpressVPN review.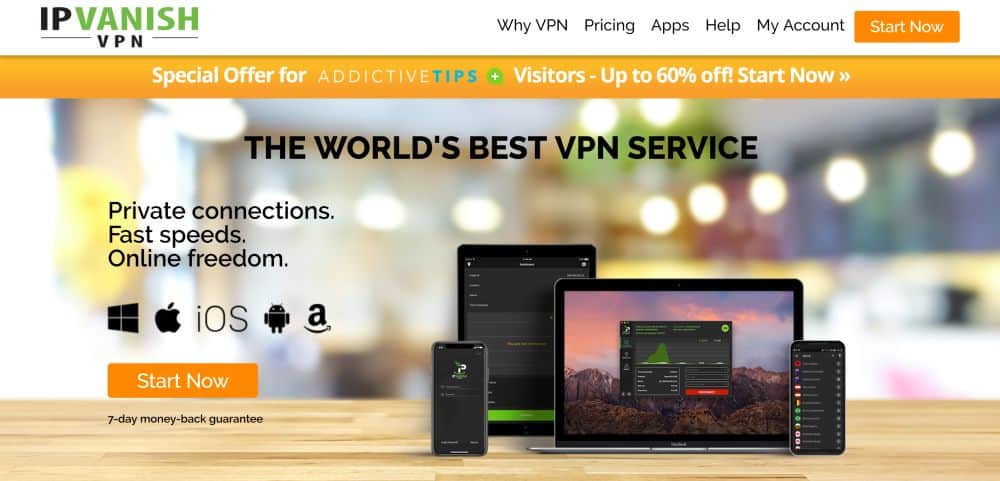 IPVanish is ideal if you want the absolutely fastest connection speeds possible. This service is known for its lightning fast connections which are so speedy that you won't even notice they are there. But fast speeds doesn't mean a compromise on security, as the service also has 256-bit encryption and a no logging policy to keep you safe and give you peace of mind. The large server network of 1,300 servers in more than 60 countries means you'll be able to use the internet freely as if you were in any of these countries.
You can install the software on platforms including Windows, Mac OS, Linux, and Android, and it has advanced features like DNS leak protection, periodic IP address change, and DNS configuration.
Read our full IPVanish review.
PureVPN is a top choice for those who are looking for not just a VPN but also a whole security package. The VPN has excellent security with strong 256-bit encryption and a no logging policy, plus good connection speeds and a large server network that includes more than 2,000 servers in 140 different countries.
In addition to the VPN, you'll also get access to other security services like anti virus and anti malware protection, an anti spam filter to keep your email inbox clear, app filtering, DDoS protection, a kill switch, the option for a dedicated IP, and a NAT firewall. This makes it perfect for users who want a simple, all in one package that can cover many aspects of digital security. You can install the PureVPN software Windows, Mac OS, Android, iOS, and Android TV devices, plus browser extensions are available for the Chrome and Firefox browsers.
Read our full PureVPN review.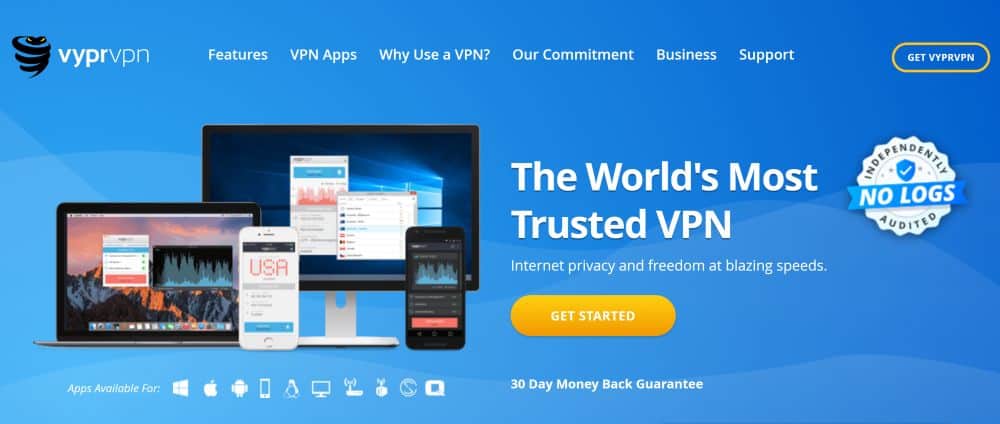 Sometimes you might need to hide the fact that you are using a VPN at all. This is because some networks, like those commonly found in China, using VPN detection to prevent people using VPNs from accessing them. This kind of VPN blocking could become a problem in Vietnam too, so you need a VPN that can get around these blocks.
Enter VyprVPN, a service with a special feature called the Chameleon protocol. This protocol encrypts not only your data, but also the metadata, meaing the information about the data such as its origin and destination. Often VPN blocking works by comparing the origin of the data with the origin in the metadata, and rejecting the connection if they do not match. But with Chameleon, the metadata is encrypted too so no mismatch is detected and the connection is allowed to go through. This is how it can get around VPN blocks.
In addition to this key feature, the VPN also has strong 256-bit encryption and a no logging policy, plus a server network of more than 700 servers in 70 different countries. The software is available for platforms including Windows, Mac OS, iOS, and Android.
Read our full VyprVPN review.
Conclusion
It's an unfortunate reality of life in Vietnam that internet access is highly restricted and that citizens are blocked from accessing a large number of websites. In addition, there are concerns about government observation of online activities and crackdowns on people who use internet sites to criticise or question the government. For both these reasons, it is highly recommended to use a VPN in Vietnam to both get around internet censorship and to protect yourself and preserve your anonymity. We've recommended five top VPNs that are suitable for use in Vietnam and which can help to make the internet more free and to keep users safe.
Do you have experience with using the internet in Vietnam? What security protections do you take when browsing there? Tell us about it in the comments below.