We are reader supported and may earn a commission when you buy through links on our site.
Learn more
Best VPN for Yemen in 2021 for Internet Security and Privacy
War-torn Yemen faces many challenges, including a heavily censored Internet rife with government surveillance and poor infrastructure. If you're planning to travel to Yemen, make sure you equip your devices with powerful VPN encryption so you can retain your privacy online. We recommend the most secure providers below.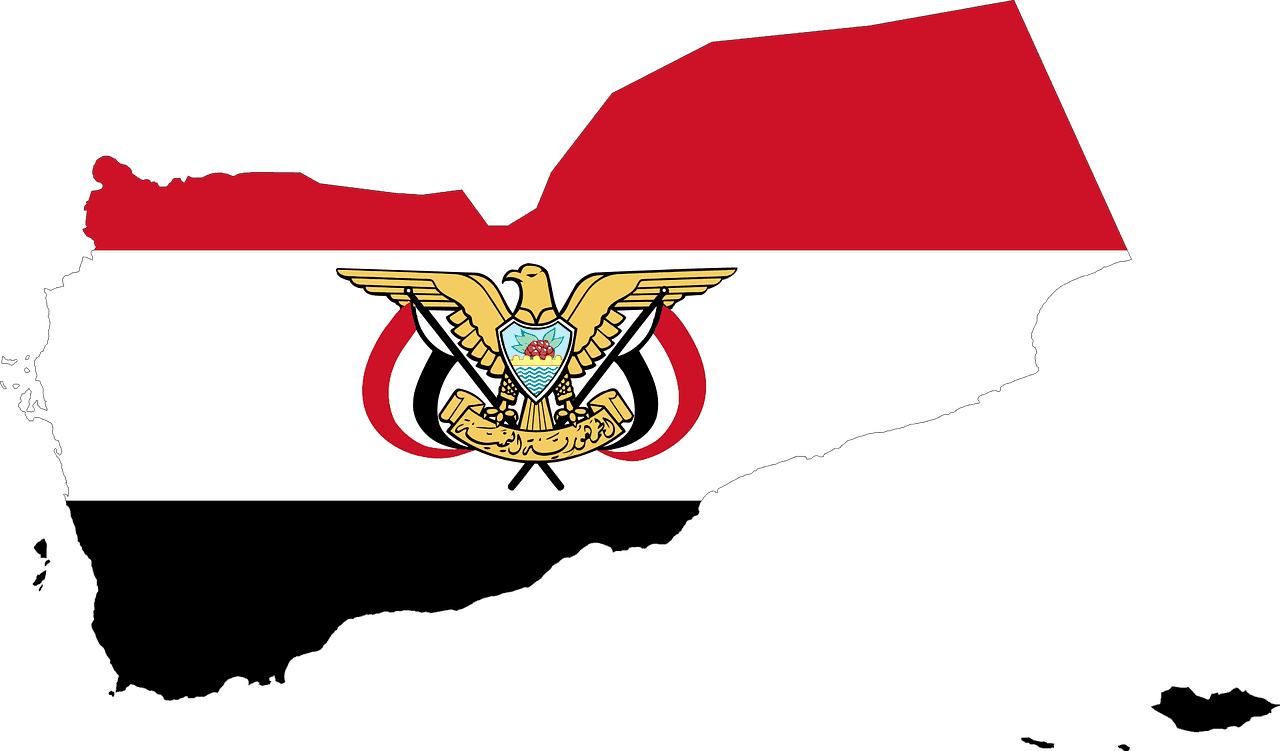 According to Akamai, Yemen has the world's slowest Internet speeds. This is in part because the country is in a state of civil war. The Houthi-controlled YemenNet has a monopoly on the Internet. using it as a weapon against the established government (the Saudi coalition) by shutting down, throttling, or censoring Internet connections at will.
Yemenis face numerous challenges to their digital rights, but these high-security VPNs will help:
NordVPN – Best for Yemen – NordVPN's powerful encrypted network offers blazing-fast connections all over the world. Restore your access to the free and open Internet via the unbreakable NordLynx protocol.
Surfshark – NoBorders method beats censorship, while WireGuard and OpenVPN reduce encryption slowdown.
ExpressVPN – One of the absolute best providers for connection speeds, with a built-in speed test and the ultra-quick Lightway protocol.
CyberGhost – Robust network, accessible through one of the most user-friendly interfaces on the market.
PrivateVPN – An excellent choice for configuring the delicate balance of privacy and performance.
It goes without saying that these manipulations of Internet access and speed affect the general population harshly. With speeds as low as 0.13 megabytes per second, browsing the Internet, sending emails, or streaming or downloading anything becomes nearly impossible. As a result, increasing numbers of Yemeni are turning to VPNs has a solution.
So if you're a Yemeni (or if you work or travel to Yemen with any frequency) and want to get around slowdowns and censorship, you're going to need a VPN, too. Today, we'll show you what makes a great VPN, and provide you with a list of the best VPNs for Yemen.
30-days money back guarantee
Essential features of great VPNs
We've established a solid, concrete fact: because of the political climate in Yemen, you're going to need a solid VPN. But what qualities make for a good VPN provider?
When we made our selections, we looked for four common features:
Most secure VPN for Yemen that won't slow you down
Yemeni Internet users have some special requirements befitting the situation in their country, so just any run-of-the-mill VPN won't do. Instead, opt for a premium provider that balances powerful encryption with fast connection speeds. According to our research, the following VPNs are the best options if you're traveling or living in Yemen: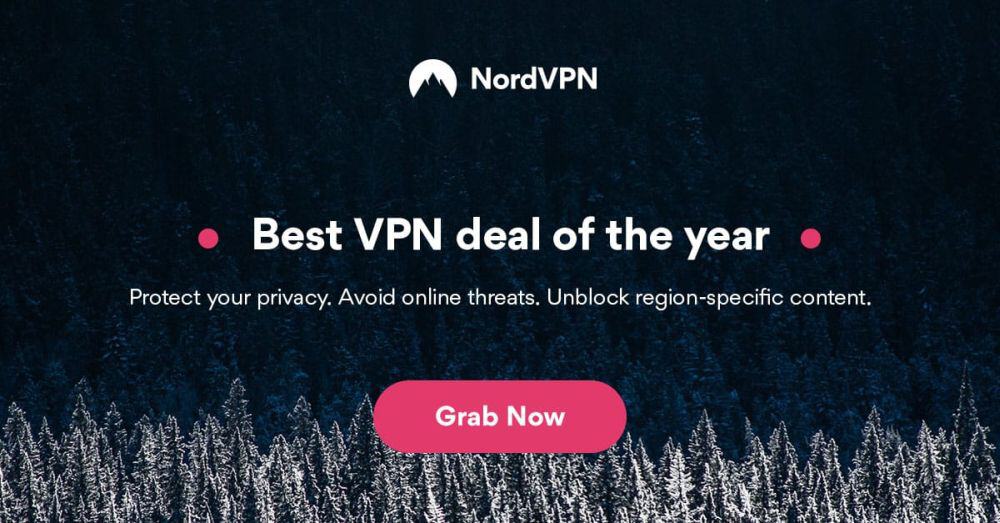 One of the fastest VPNs on the market, NordVPN boasts the most robustly capable network in the industry – and it's always growing. At over 5,500 servers in 58 countries, you always have plenty of other options if your favorite server is a little busy.
256-bit AES encryption comes standard, and you can configure your connection via UDP, TCP, L2TP, PPTP, and SSTP protocols to dial in performance as you need. What's more, there are a variety of specialty servers, each optimized for a specific use-case, including double VPN encryption, obfuscation, Onion over VPN, and many more.
NordVPN has one of the most complete no-logging policies you'll find anywhere, completely covering your tracks online. Advanced features help you bypass VPN blocks, too – which you're sure to encounter when trying to stream video from major services like Netflix and Hulu. With customer service answering your ticket 24/7 within hours of submission, you won't be off the free and open web long if you run into problems.
Read our full NordVPN review.
Pros
Works with Netflix, BBC iPlayer without breaking a sweat
Mind-boggling number of servers
No IP/DNS leaks found
Extra-secure Double VPN for data encryption
30-day money back guarantee.
Cons
Some servers can be unreliable
Apps can be a bit cumbersome to use.

Surfshark hit the ground running following their 2019 launch, and hasn't slowed down since. They've already expanded their network to 3200+ servers in 65 countries, which includes nodes in countries not too far from Yemen like Israel, Cyprus, and Libya. In a bandwidth-starved county like Yemen, proximity is crucial for maintaining what little speed you already have.
Additionally, Surfshark uses highly efficient tunneling protocols to max out speeds on desktop (OpenVPN) or mobile (IKEv2/IPSec). They also offer the cutting-edge WireGuard protocol, which manages to reduce encryption overhead to a minimum. For privacy, these methods all make use of the 256-AES-GCM encryption cipher.
For dealing with censorship, Surfshark offers obfuscation, smart DNS, and NoBorders modes, the last of which is specifically tooled to overcome government firewalls, DNS poisoning, etc. Whatever you do on the network, rest easier knowing Surfshark won't log your activity.
Pros
Every server optimized for unblocking Netflix, BBC iPlayer, Hulu, and more
Unblock Netflix on any server, no more picking and choosing
Unbreakable AES-256-GCM encryption on every connection
Favorable BVI jurisdiction guarantees no logs kept
Helpful 24/7 live chat with an actual human being.
Cons
Server network is not nearly as expansive as major competitors
Relatively young VPN still has to prove itself trustworthy over the long haul.
Read our full Surfshark review.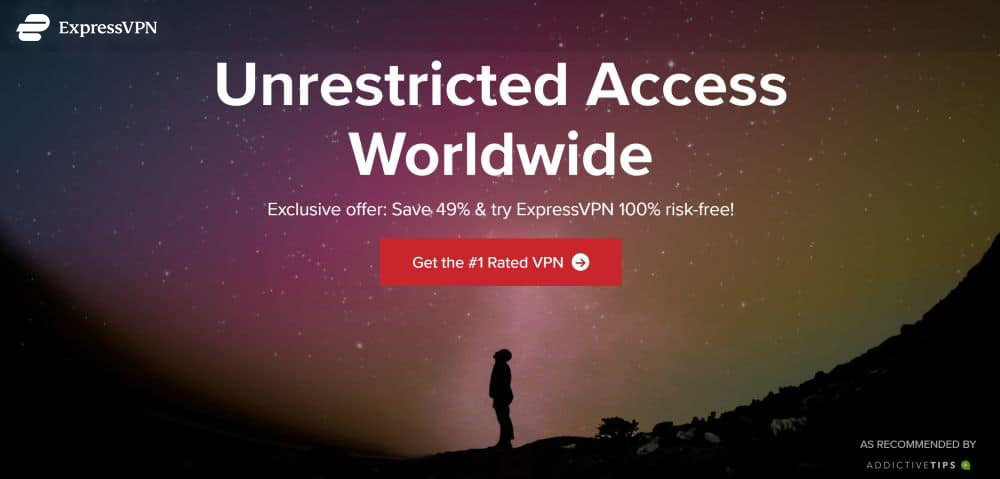 Well-known for speed, ExpressVPN is a great choice for Yemen. Despite its lightning-fast speed and lightweight software, ExpressVPN has strong encryption at 256 bits, with five different security protocols that enable you to dial in the right balance of performance and privacy.
With a big network of 3,000+ servers across 94 countries, you know ExpressVPN is established and reliable. This provider even bypasses the Great Firewall of China, so you can bypass most forms of geo-blocking and censorship in Yemen with confidence. Finally, you get unlimited bandwidth and no speed throttling, so you never have to worry about your connection being artificially reduced.
Read our full ExpressVPN review.
Pros
Unblocking Netflix, iPlayer, Hulu, Amazon Prime
Super fast servers (minimal speed loss)
Torrenting allowed
No personal information logs kept
Live Chat Support.
Cons
Limited configuration options
High cost for month-to-month users.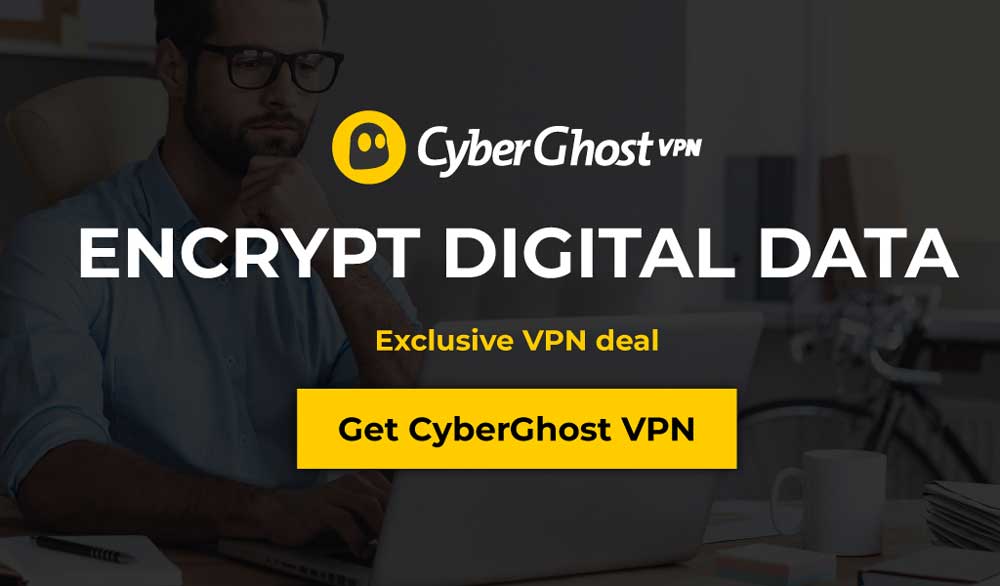 CyberGhost is easy to install and use, with six pre-set configuration profiles to choose from. Several of these are perfect for Yemen's climate, like "unblock streaming" and "unblock basic websites." This means you can easily circumvent regional censorship and national geo-blocks, all at the click of your mouse.
CyberGhost's default encryption does a good job of balancing speed and security, so you don't have to give up one for the other. With cast-iron pledges to never throttle your connection nor log your activity, you can connect with confidence, knowing your VPN is on your side even when your government is not. Finally, a massive server network (numbering 3,100+ nodes in 59 countries worldwide) gives you plenty of options for finding a fast, stable connection.
Read our full CyberGhost review.
Pros
LOW PRICE: 6 EXTRA free months (79% off - link below)
Torrenting allowed
Versatile and user-friendly
Zero logs
24/7 Live Chat Support.
Cons
WebRTC leak detected
Doesn't unblock all streaming services.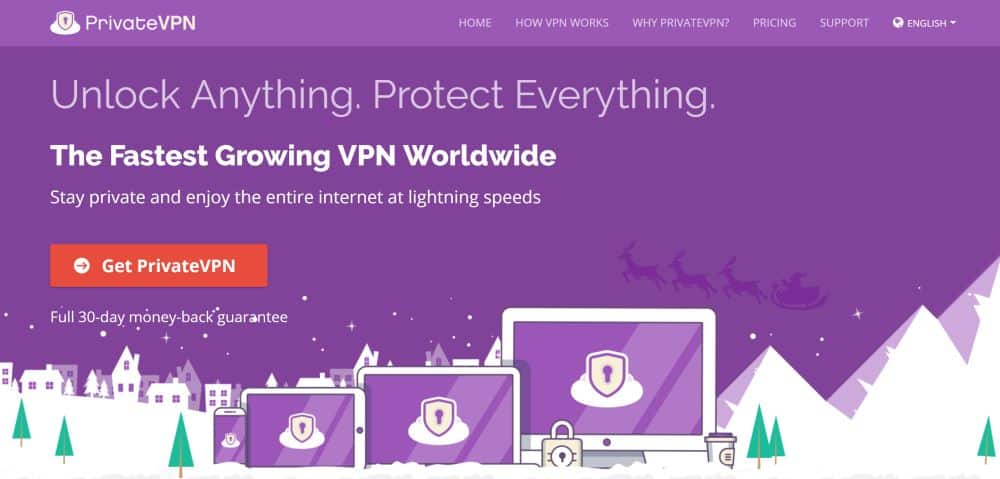 With the Internet already slow in Yemen, you can't afford to deal with much additional overhead from VPN encryption. Luckily, PrivateVPN features flexible encryption protocols which give you military-grade 256-bit encryption by default, but can be attenuated down to 128 bits for a noticeable boost in speed. This is especially useful when accessing geoblocked streaming sites in a country with as poor an internet infrastructure as Yemen. What's more, PrivateVPN boasts some of the most reliable access to Netflix, Hulu, and other major sites which employ VPN blocking.
What PrivateVPN lacks in total number of servers (around 150 servers in 60+ countries), it makes up for in quality-indeed we found performance to be consistent and reliable across every node we tested. Of course, no VPN connection is 100% bullet proof, which is why we appreciated having an automatic kill switch on board to guard against leaked data.
Most Yemenis connect to the Internet via mobile, so you'll be glad to know PrivateVPN's attractive, intuitive software is available in full across all Android and iOS devices.
Read our full PrivateVPN review.
Why VPNs are important in Yemen
In the summer of 2018, the Ministry of Telecommunication and Information Technology, operated by the Houthi rebels, shut down the Internet for 30 minutes as an attack against the Saudi regime, with whom they're embroiled in a bloody civil war. The Ministry is in charge of the only ISP in Yemen – YemenNet – and as a result, maintain a complete monopoly.
Starting their attacks in 2014, the Ministry has intermittently shut down, blocked, and throttled the Internet. In fact, a speed test run in December 2017 by Akamai found that speeds had been throttled down to 10 times slower than Yemen's average.
During the aforementioned summer attack, individuals suddenly couldn't get in touch with their family members through messaging apps like Facebook, because even once the Internet had been turned back on, many apps were now blocked. Having no knowledge of your family's whereabouts or health in a crisis is a serious issue ­­- one that can be avoided entirely with a reliable VPN.
Yemen's history of restricting online freedoms
In the first attacks by the Houthis in 2015, they blocked Internet access to several Yemeni and regional news organizations that opposed their policies. In 2016, they blocked Telegram and Instagram for several months, and WhatsApp for several days.
But it hasn't been just social media that's been blocked – anything opposing the government's viewpoints – and later the rebels' – is blocked. In the "real world," journalists are forced out of the country. Citizens struggle to stay up to date on new developments in fighting between the factions and news of the outside world. And not less, citizens struggle to get their work done when their connection is so throttled down that it takes 15 minutes to send an email with a simple attachment.
And yet these aren't the first times Yemen's Internet has had restrictions placed on it – just the latest in a long string. There have been restrictions and intermittent blocks since at least 2005, under the Saudi regime. It seems no matter who is in control, Yemenis have gotten a raw deal when it comes to Internet freedom.
How to take your Internet freedom back with a VPN
So, how specifically can a VPN help you in Yemen? Let us count the ways:
Get past most censorship blocks
Censorship is becoming increasingly common all around the world, though Yemen is an extreme case. And it's not just the government that can make whole pieces of the Internet vanish – media companies can restrict videos. What's more, your workplace and school can prevent certain websites from being viewable, as well.
A reputable VPN maintains servers all over the world, allowing you to smuggle your data through freer countries and onto the free and open Internet.
Stay secure with encryption
Normally, data that leaves your computer or smartphone can be tracked, monitored, and stored by third parties. Since your ISP can "see" what you're doing, they can throttle your speeds if you're using lots of bandwidth, and even sell your information to other parties. Less scrupulous entities, like hackers, may do even worse with unfettered access to your data stream.
When you use a VPN, each packet of data that leaves your device is wrapped in an impenetrable layer of encryption. This makes it utterly incomprehensible to anyone but your intended recipient.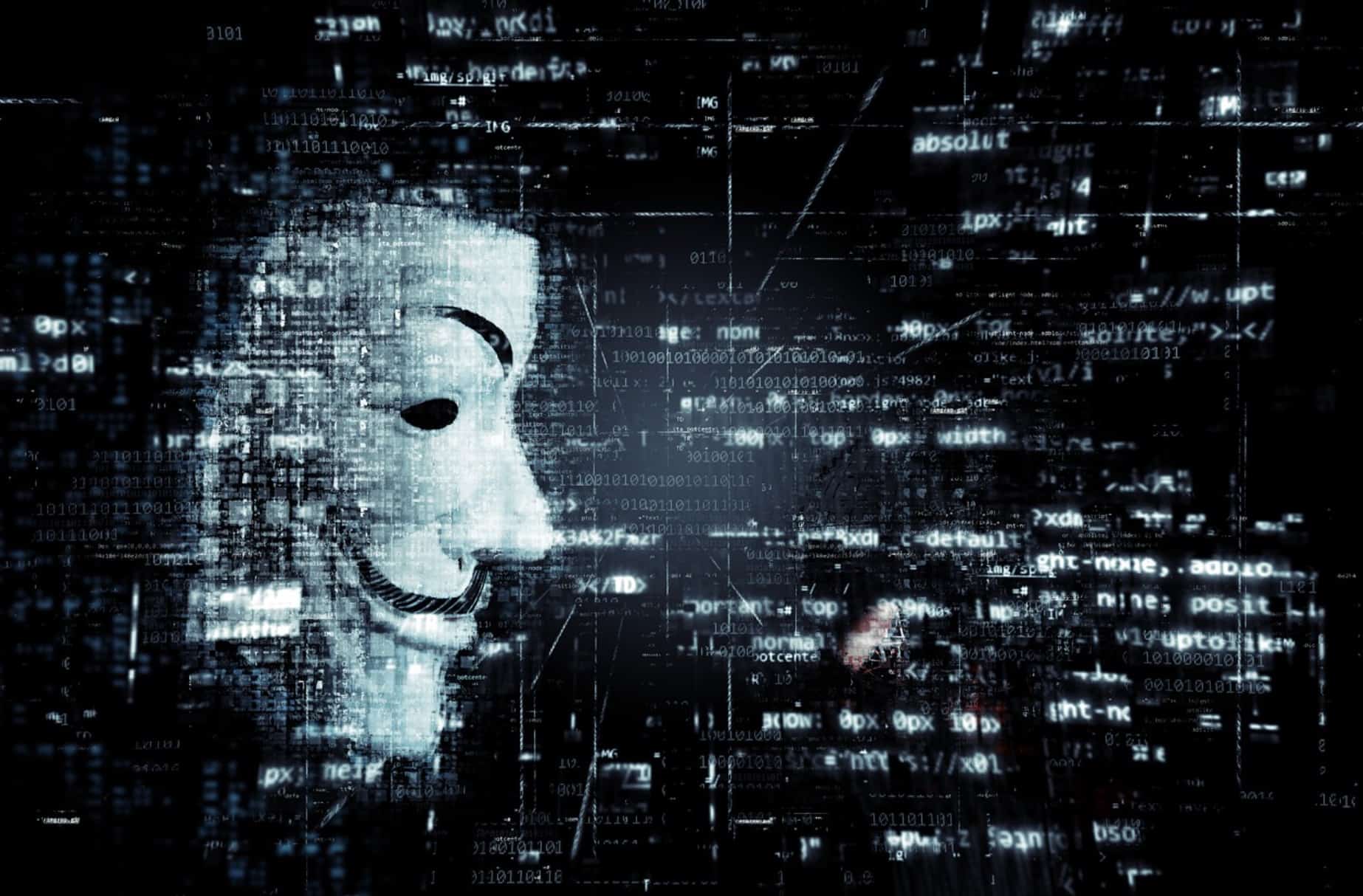 Assume total anonymity with a fake IP address
Your IP address is a string of numbers given assigned to your computer by your ISP every time you connect to the Internet. Since your IP is your computer's identity, it can be used to track what you look at, what you download, what content you can see, and even where you're located.
A VPN server acts as a secure intermediary between your device and the rest of the Internet. When it receives your data, it re-labels each packet with its own IP address, rather than that of your device. Anyone intercepting your data will track it back to your VPN provider, but no further, since any number of people may be using the same shared IP address.
Bypass geoblocking to access media from anywhere in the world
Major media companies – like Netflix, Amazon Prime Video, Hulu, BBC iPlayer, etc – are restricted by laws from showing certain content in certain countries. This means if you're in Yemen, you won't be able to view shows on Netflix.
However, if you connect to a VPN server located in, say, the USA, you'll be able to view the entire massive American Netflix library (provided you have an account). This simple tactic is surprisingly effective at unblocking a whole world of content.
Miscellaneous notes on using VPNs
VPN's aren't perfect, silver bullets. They have their limits:
Mobile devices
Mobile devices are a massive target for hackers. To be safe, you should run VPN software on every single device you plan on connecting to the Internet with. That means every phone, tablet, gaming console, laptop, etc. needs to have VPN software installed and running. But that being said, you can get around this by installing VPN software to your router and running all your devices through that Internet connection.
VPN blockers exist
As we mentioned briefly, most of the major streaming services employ VPN-blockers to prevent out-of-country viewers from streaming video or other content. The providers we listed can typically get around these blockers, but not always. New methods are always being devised to prevent VPNs from getting through. It's a game of cat and mouse, but the best providers usually stay a step or two ahead.
Conclusion
Using a VPN to get powerful Internet protection is surprisingly simple, though the choice of which serve to use can be difficult with all the options available on the market. We've simplified this process for you by presenting our picks for the best VPNs to use in Yemen.
Are you a native of Yemen or are planning a trip there? Do you have any questions or concerns about Internet security while in the country? Let us know in the comments below!